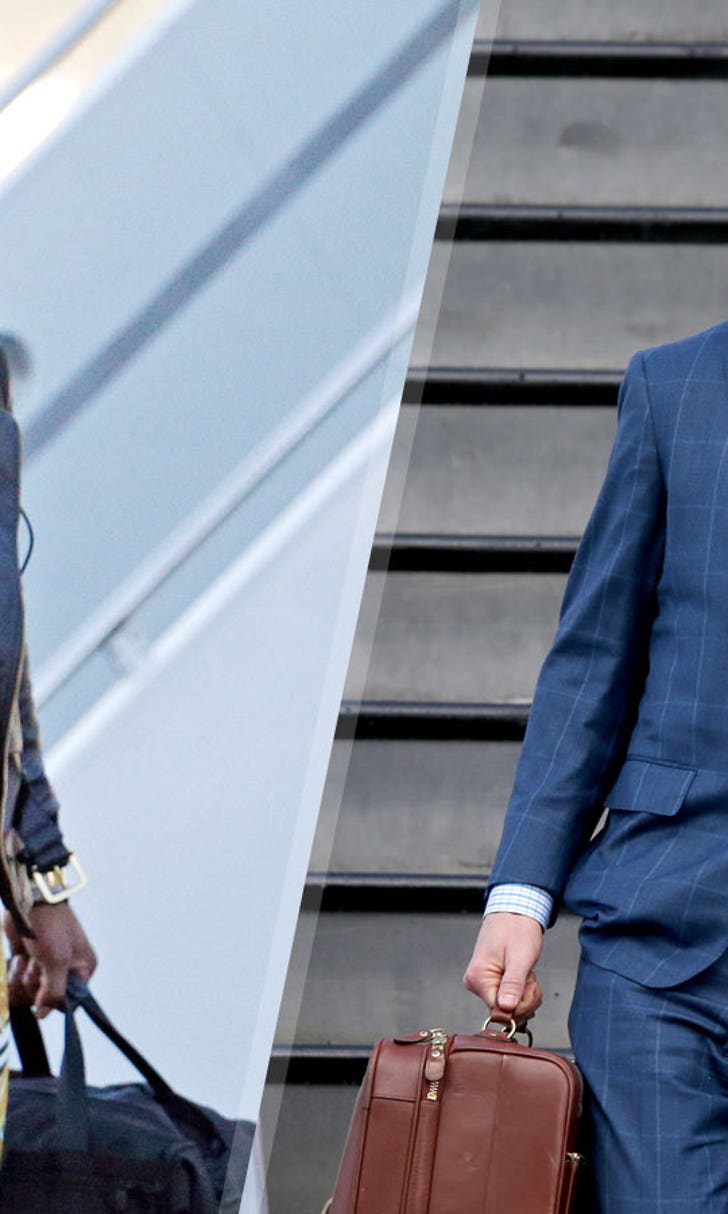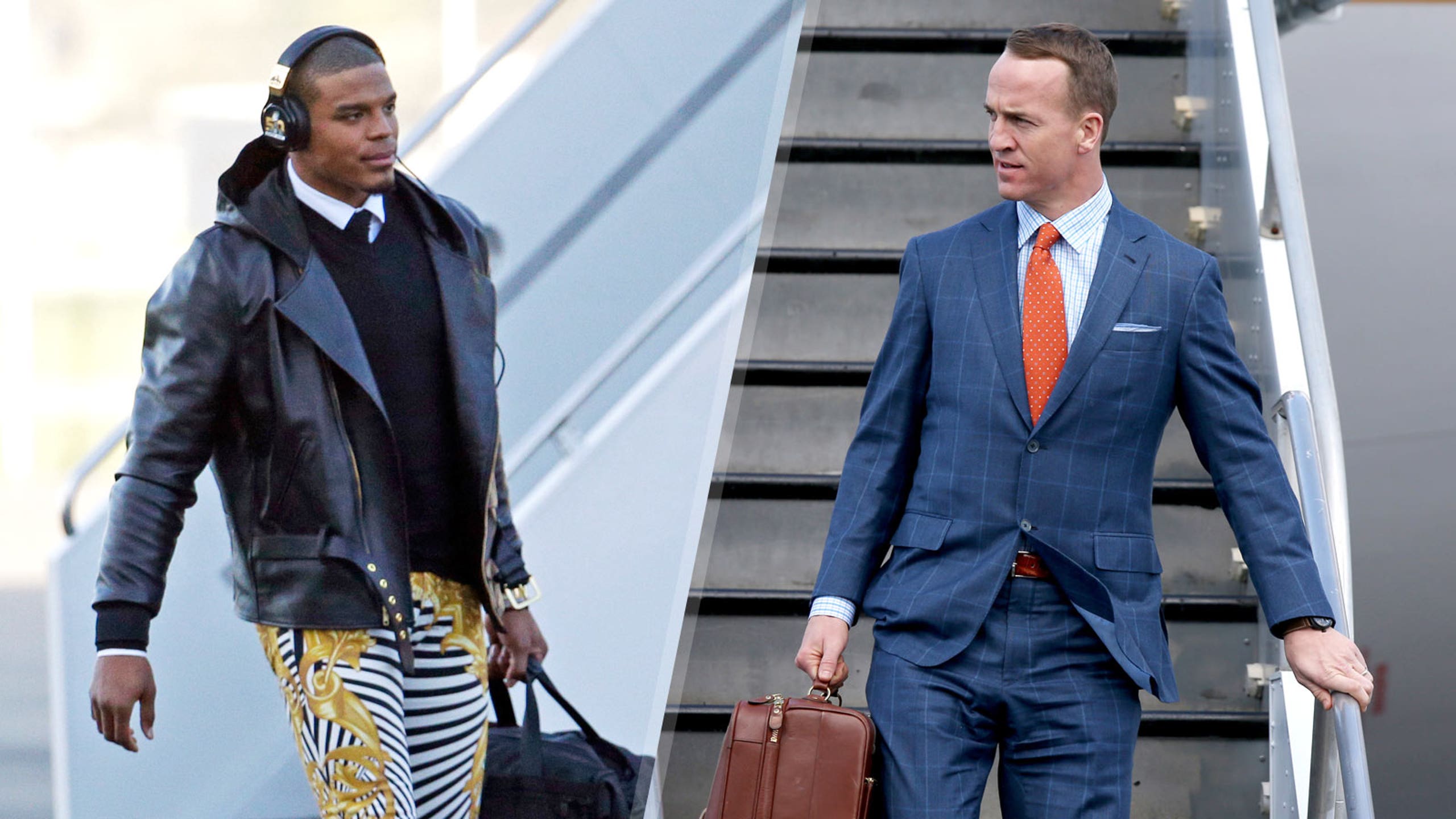 Peyton or Cam: Who was the sharpest dresser on arrival day?
BY foxsports • January 31, 2016
The Carolina Panthers and Denver Broncos arrived in the Bay Area on Sunday, a week before Super Bowl 50. And with that, it's time to compare the two quarterbacks.
For their fashion sense.
Cam Newton already made waves early Sunday with his snazzy threads.
Check him out: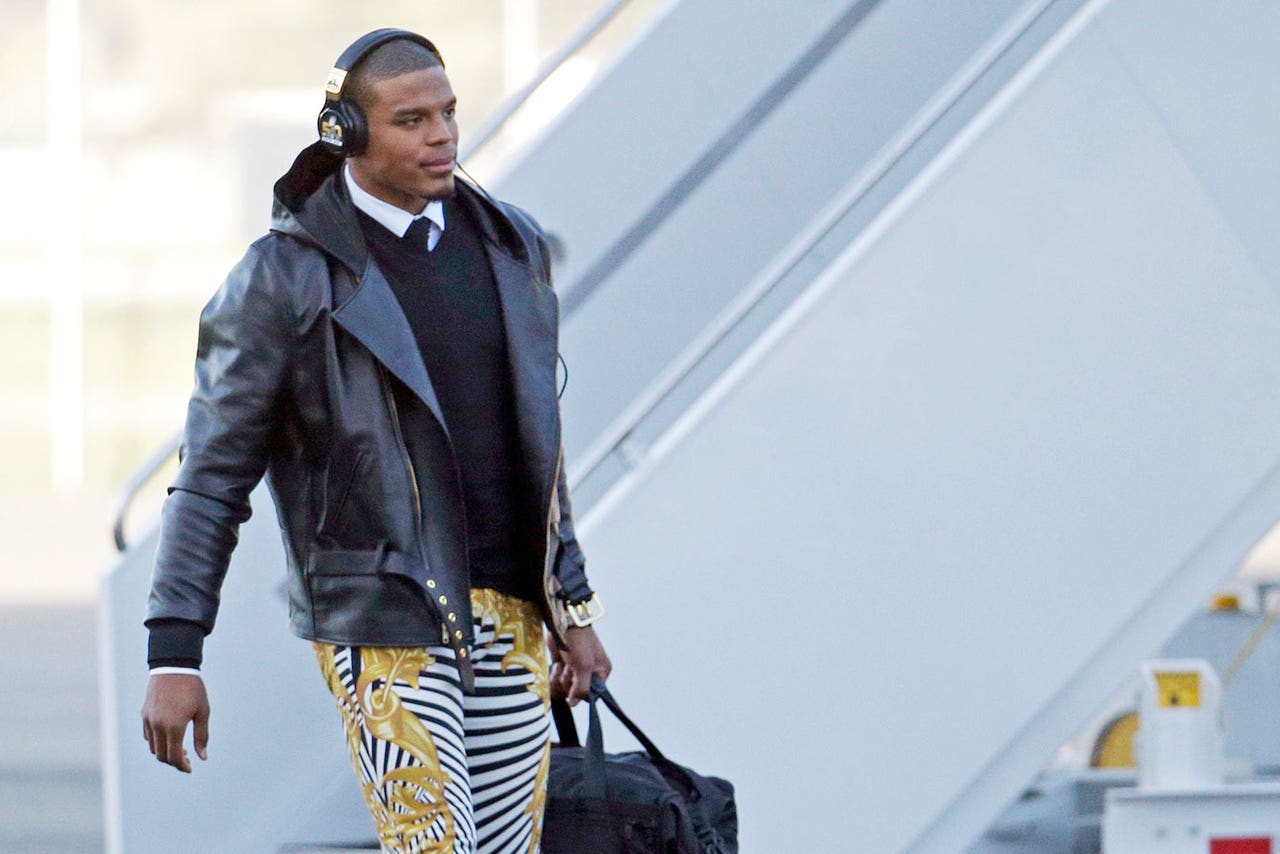 Stunning pants, nifty black bag, sweater, dress shirt and tie.
Then there's Peyton Manning: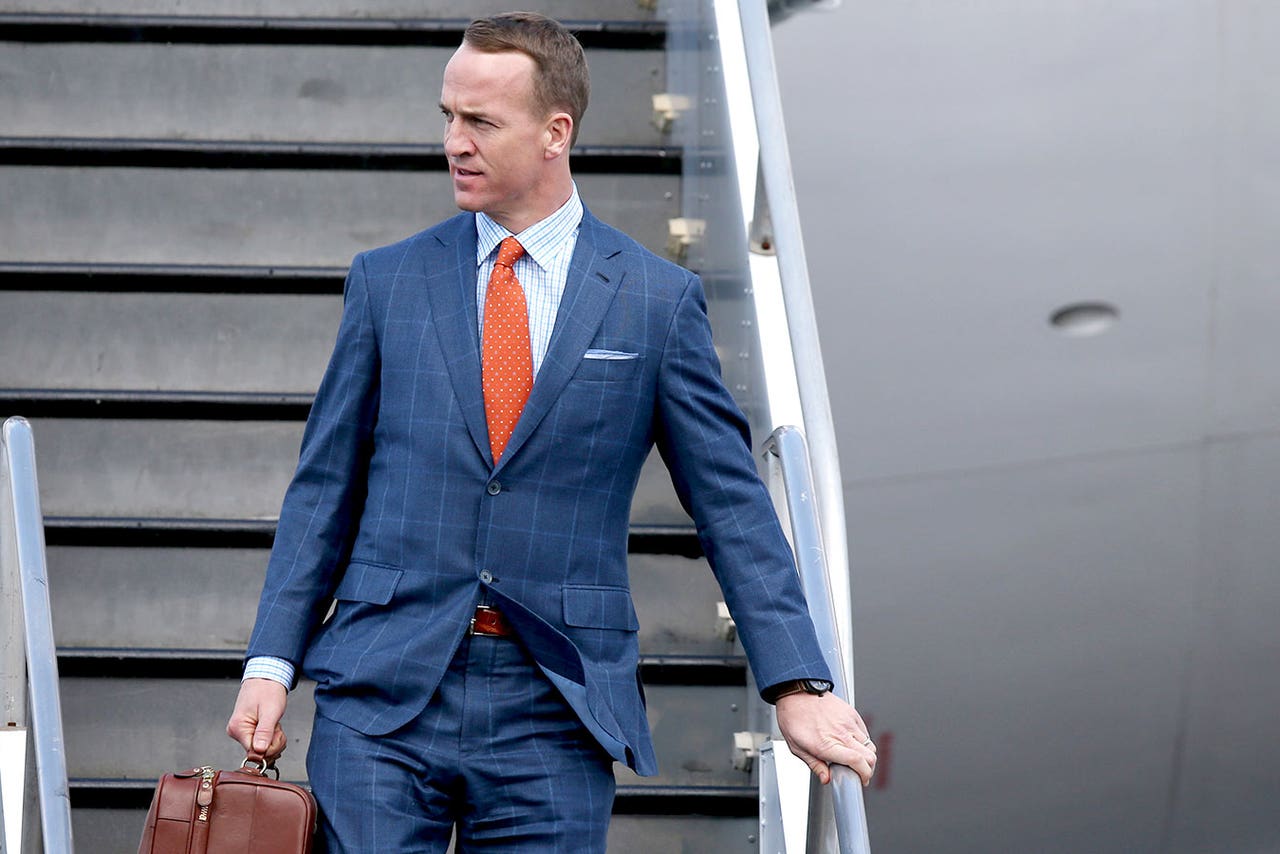 He just went with the standard suit with the Broncos orange tie. He also has a brown bag in tow.
So, who dressed better? And how would each player look if the two switched outfits?
Here's Cam:
And here's Peyton: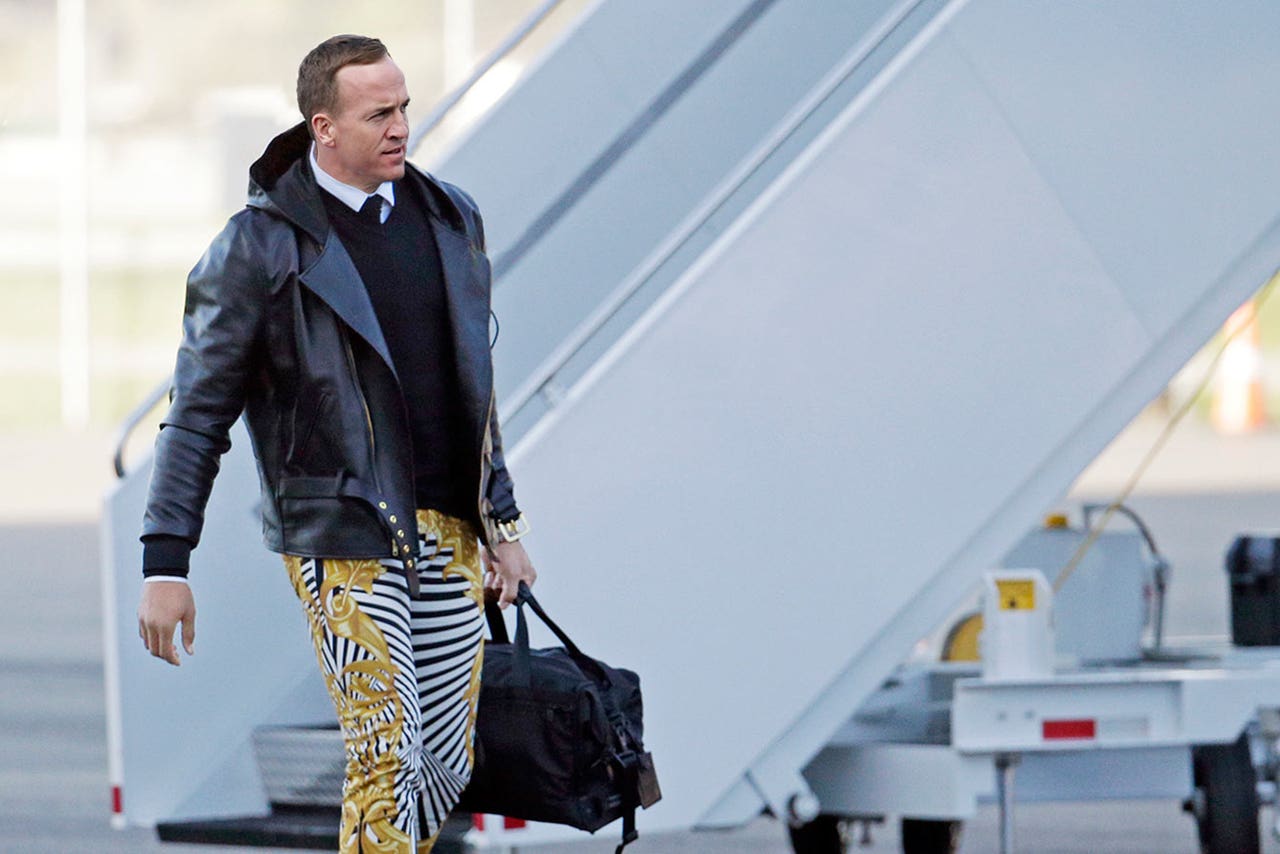 Talk amongst yourselves.
---
---