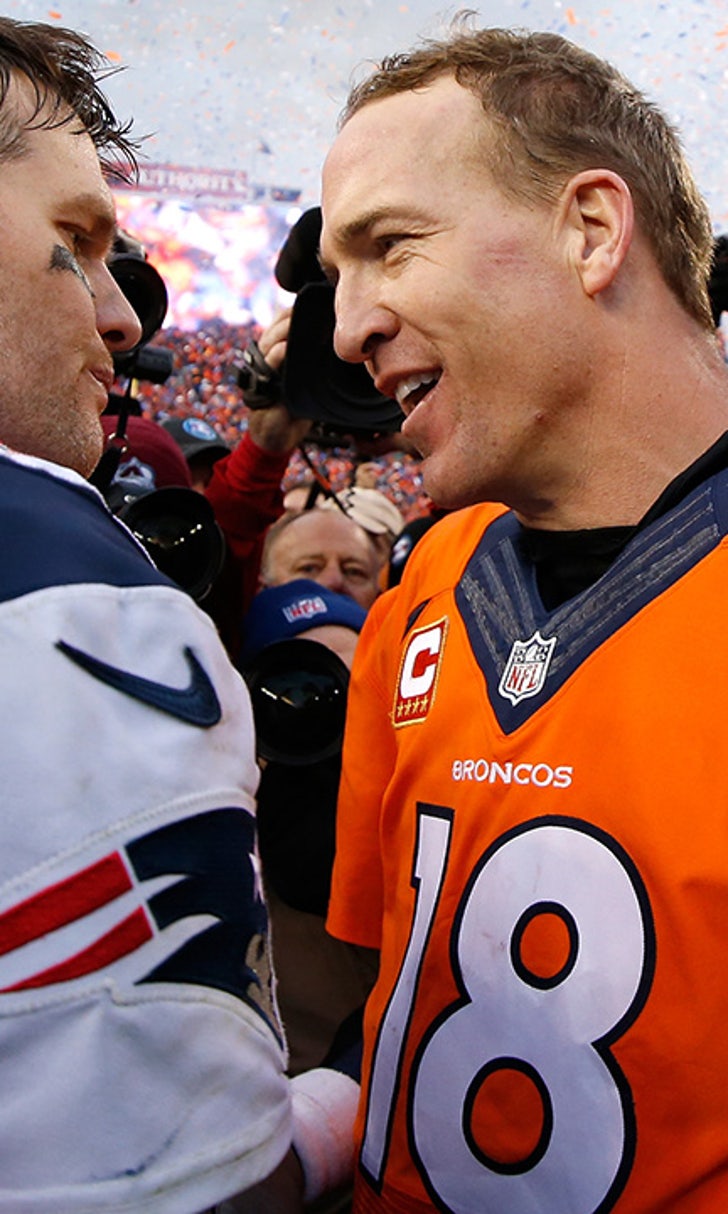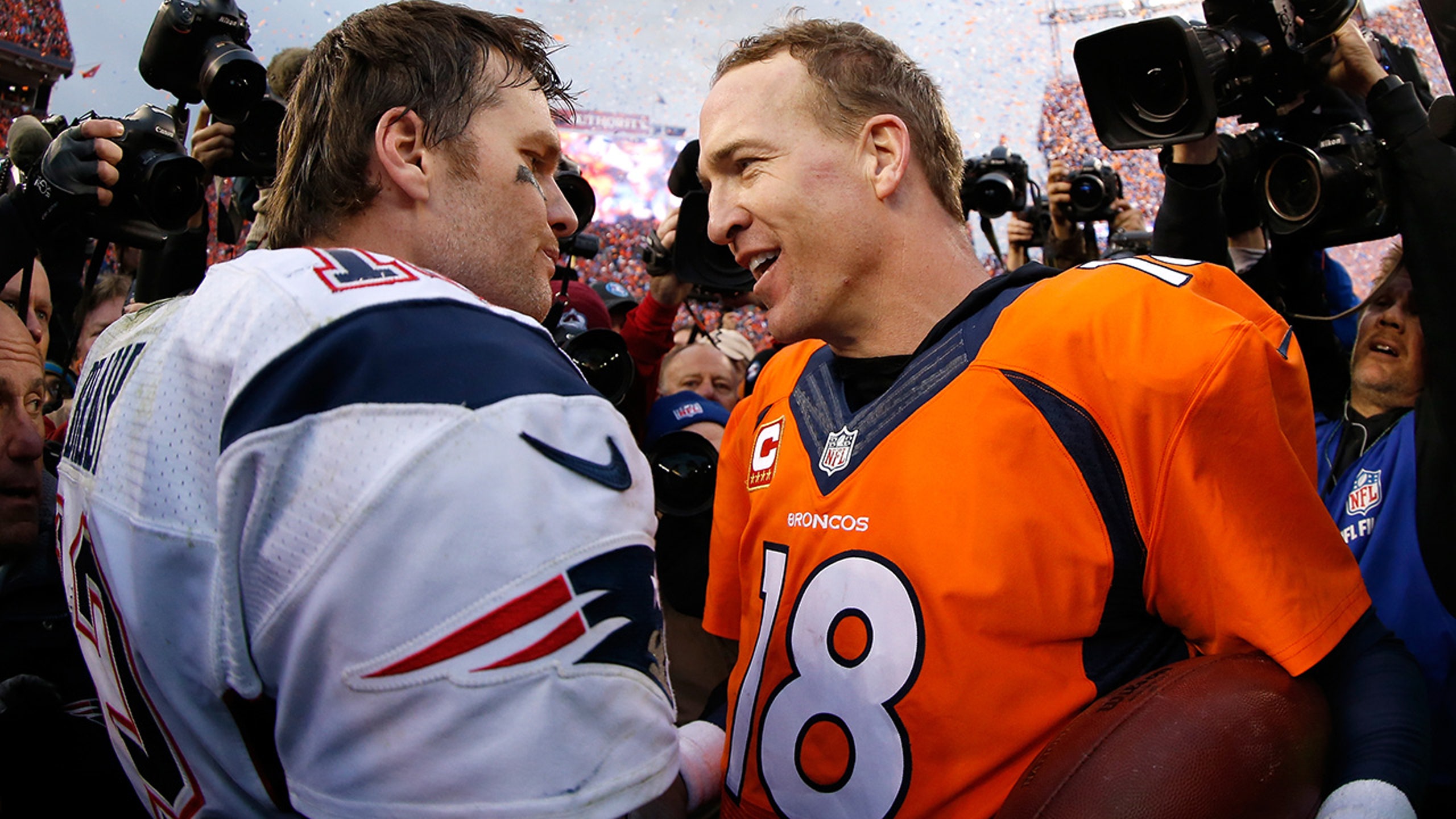 Peyton Manning hinted at retirement with Brady, too: 'This could be it'
BY Cameron DaSilva • February 2, 2016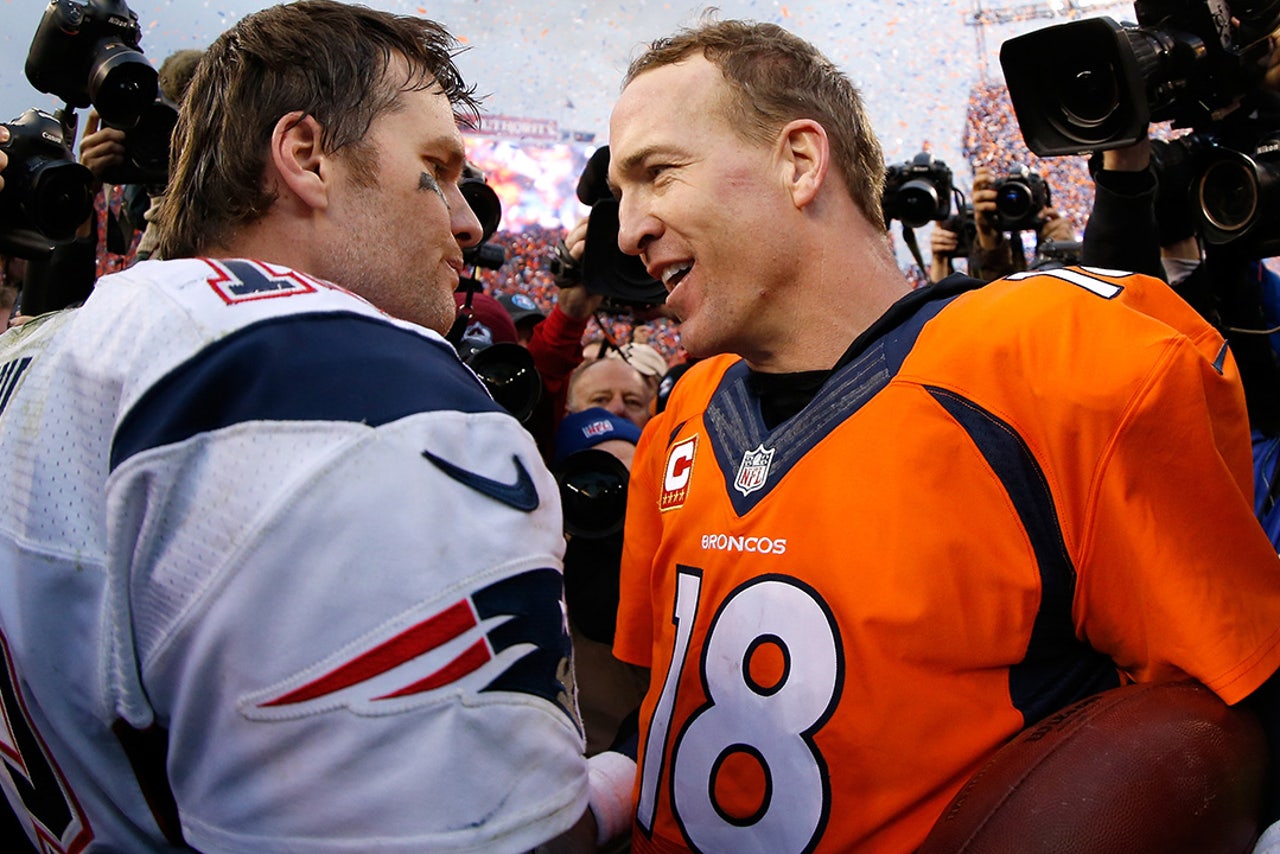 The biggest question entering Super Bowl 50 is whether or not Peyton Manning will win a second ring. The second biggest question: Will this be Manning's final game?
Following the Denver Broncos' win over the New England Patriots in the AFC Championship, Manning told Bill Belichick that this might be his "last rodeo." That, combined with his drop in performance, signify this could be the end of the Manning saga in the NFL. 
Manning addressed his comments to Belichick during Opening Night on Monday, and shared something he hadn't before. Prior to telling Belichick that this could be his final year, he told Tom Brady the same thing.
"That was not pre-planned. It was a spontaneous reaction. Sometimes you want to tell somebody something man-to man, it's better than telling them via text or even a handwritten letter, or seeing them at a banquet and saying, 'Boy, it sure was great playing against you,'" Manning said. "I told (Tom) Brady the same thing previous to telling Belichick. I understand there's people (nearby) but what I said was true. This could be it. I'm aware this could be it and I wanted to tell both of them I really have enjoyed these games. It's been part of my football life and both of those guys have been part of good for me and not so good for me and so I took the time to tell them."
It shouldn't come as much of a surprise that Manning told Brady the same thing he said to Belichick. Given his history with Brady and 17 career matchups with him, no player will be linked to him as much as "Touchdown Tom." For as much fun as it's been watching those two square off, Manning enjoyed their battles equally as much . . . and probably more.
While Manning may hang up his cleats after Sunday's Super Bowl, Brady isn't expected to do so for a long, long time. Brady said he plans to play for another 10 years, but Manning (jokingly) thinks he'll be on the field longer than that. 
"Hey, Brady's gonna play till he's 70, Belichick's gonna coach till he's 90," Manning said. "Maybe I hit the fountain of youth in the next month and I play another 10 years. Maybe we play in 10 more championships against each other. But just in case we don't, I took the time to look them in the eye, man-to-man, shook their hands and I'm glad that I did it because it was important to me that they knew that. There in the moment, face-to-face, man-to-man, that's all that that meant."
---
---