Peyton Manning ended the most ridiculous Cam Newton debate
BY foxsports • February 2, 2016
For the past couple weeks, Carolina Panthers quarterback Cam Newton has seen his stardom rise to new levels as he's played brilliant football while leading the Panthers to a berth in Super Bowl 50. It's fair to say Newton is officially an NFL superstar.
With that new fame has come an excruciating level of criticism, and much of it has been directed at the most ridiculous thing: how Newton celebrates on the field.
A lot of that stems from fans feeding the social media cycle, which then feeds the news cycle, but not all. Former stud linebacker Brian Urlacher said he doesn't like Cam's celebrations and pointed to Peyton Manning as an example of how it should be done. Even Charles Barkley, who loves Cam, said he gets why the QB and other Panthers would tick people off because of how much they showboat.
Finally, Peyton Manning himself put to rest this silly debate on Opening Night of Super Bowl 50 by praising Newton and saying how good he is for the NFL.
"He's just had this incredible year," Manning told the media. "There's no doubt in my mind he's going to be the MVP on Saturday night. What he's done in the short time being an NFL quarterback, he's been awesome. He's been awesome. That's the best word I can think of. He's been a great passer, he's been a great runner, he's been a great leader. You don't go 17-1 as a starting quarterback without being awesome. And that's what he's been this year without a doubt ...
"I think his passion, his enthusiasm for the game, I think it's great. I think it's good for football."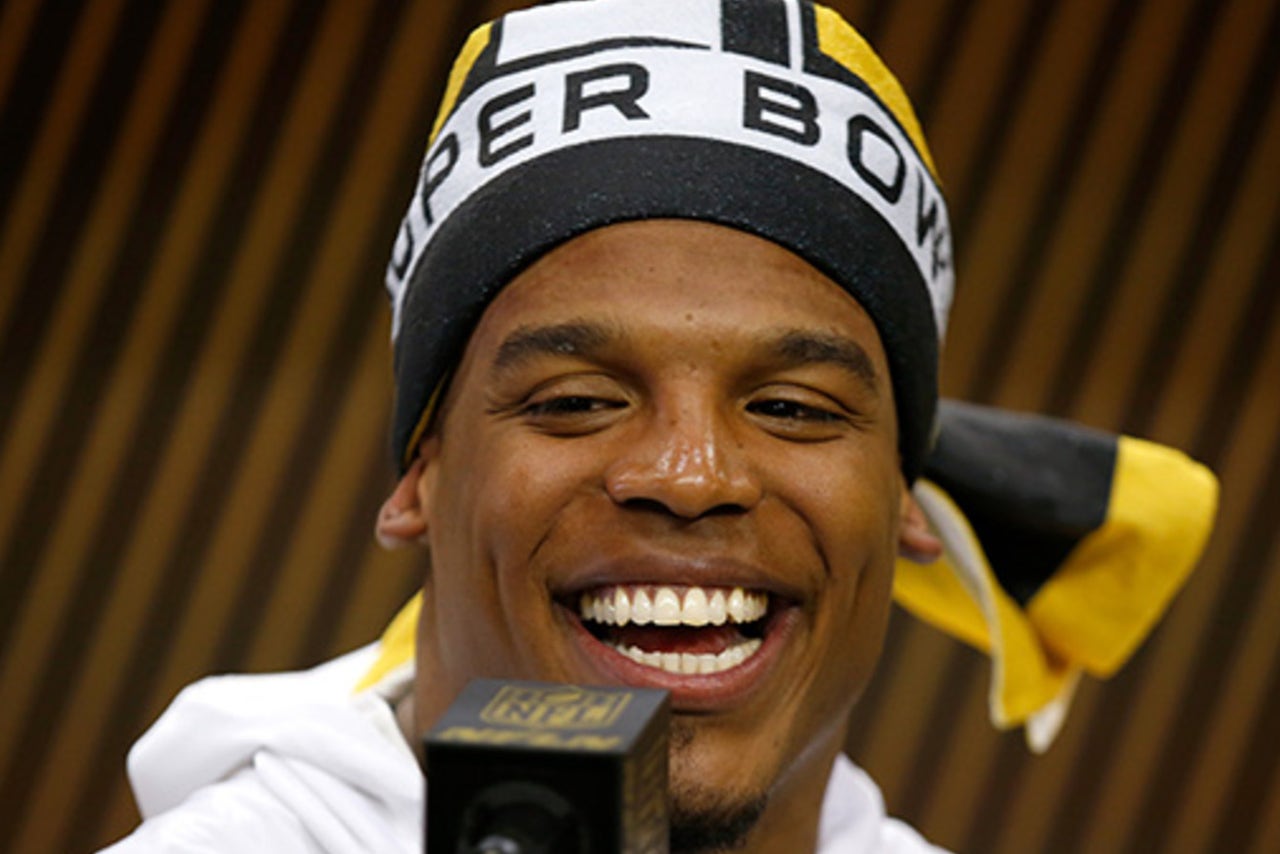 Manning even joked specifically about touchdown celebrations, saying that he'd do the same thing if he ran for a TD against the Panthers.
"Well, I don't run any touchdowns for one thing," Manning told reporters. "If I run a touchdown -- I promise if I run a touchdown on Sunday, I will celebrate. I can assure you of that."
These may not be ALL of Manning's true feelings about Newton since he certainly is savvy enough to not create any beef before the Super Bowl, but it's fair to think Peyton sees what a lot of people see when watching Newton -- an incredibly gifted athlete and beloved teammate who derives pure joy out of playing football.
Manning, of course, can respect and appreciate that while putting this ridiculous debate about Cam Newton to bed.
---
---