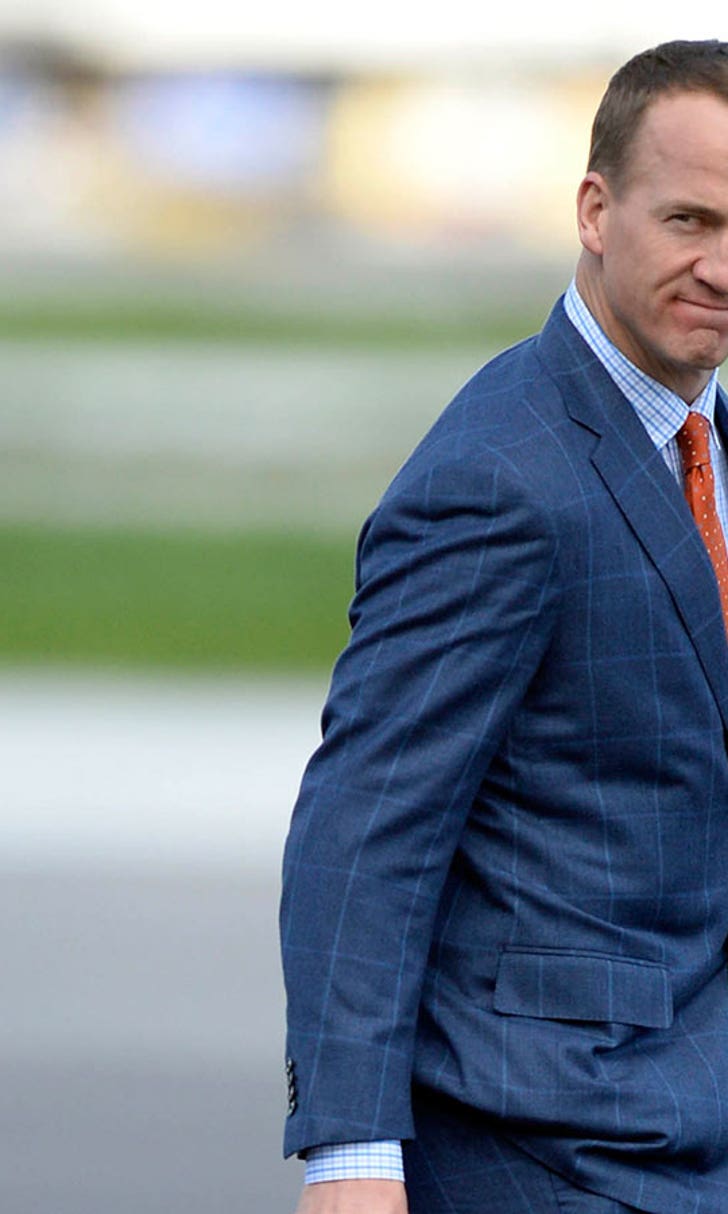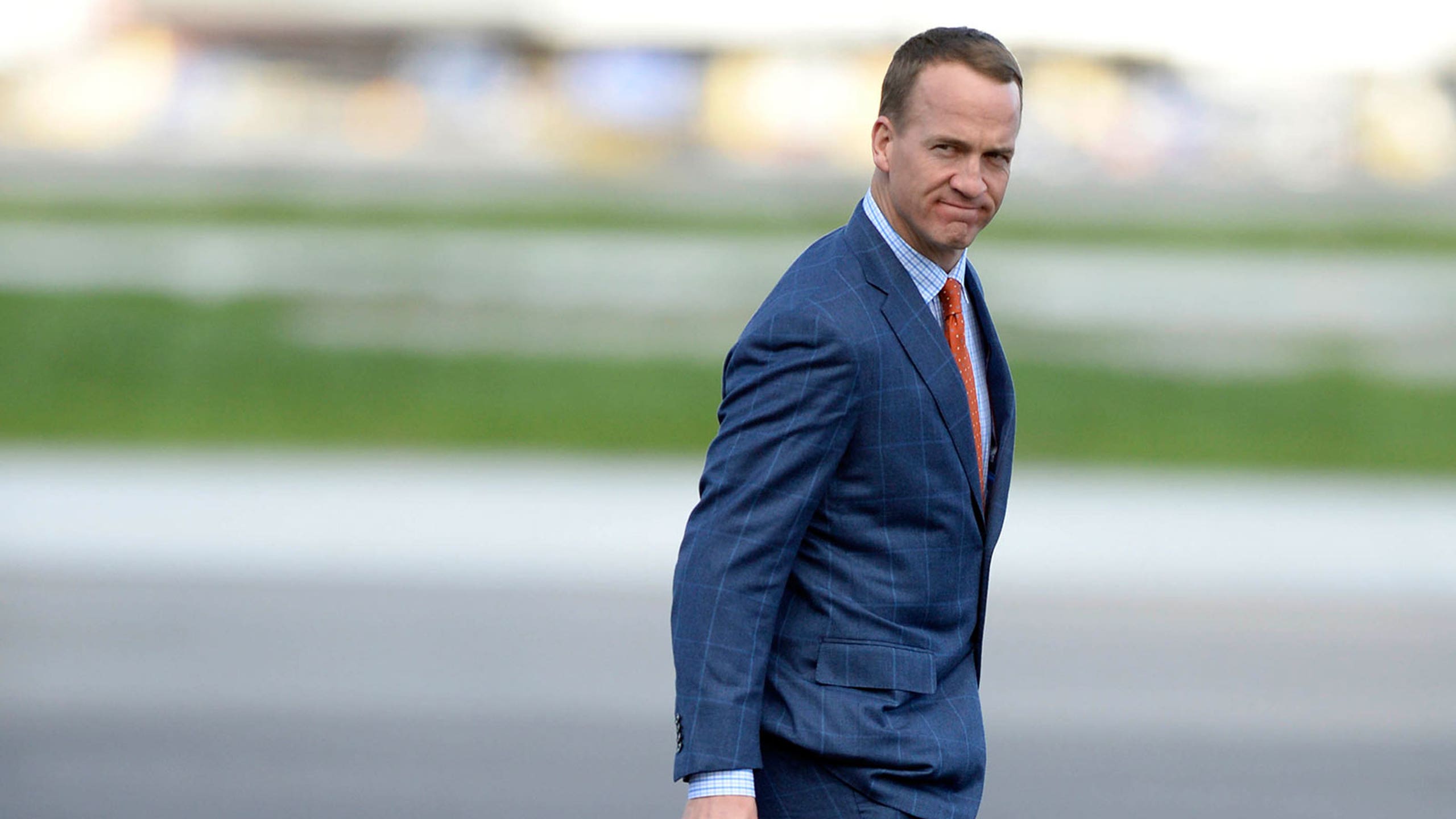 Peyton Manning addresses retirement question to kick off Opening Night
BY Ross Jones • February 1, 2016
It didn't take long for the biggest question surrounding Super Bowl 50 to be asked at Monday's Opening Night media session in San Jose, Calif.
The answer came -- and went -- pretty quickly, too.
As Peyton Manning took his place among the throng of media at SAP Center, he was promptly asked by NFL Network analyst and Pro Football Hall of Famer Marshall Faulk: Will Sunday's game be the last one of the veteran quarterback's career?
"I don't know the answer to that question right now," the Denver quarterback told Faulk, a teammate in Manning's rookie year in Indianapolis.
NFL Media's Ian Rapoport reported earlier on Monday that Manning has "told close friends that he expects this to be his last game." Manning, however, was focused on turning the spotlight away from him and toward talk of the Carolina Panthers, the team favored to beat Manning's Broncos on Sunday, even referring to any decision on his future as waiting until "the season's over," a clear statement he is focused on the game.
When asked about Manning's potential retirement this offseason, Broncos general manager and vice president John Elway also avoided making any predictions or opinions, speaking only in generalities -- very general generalities.
"It's one that's going to change his life," Elway said of Manning's decision. "Whether it be this year, next year or the year after."
Manning said that he's looking forward to this week's festivities, and head coach Gary Kubiak has encouraged everyone to enjoy it.
As for if Manning plans to play next season, he said he'll reassess after the season.
The Associated Press contributed to this report
---
---