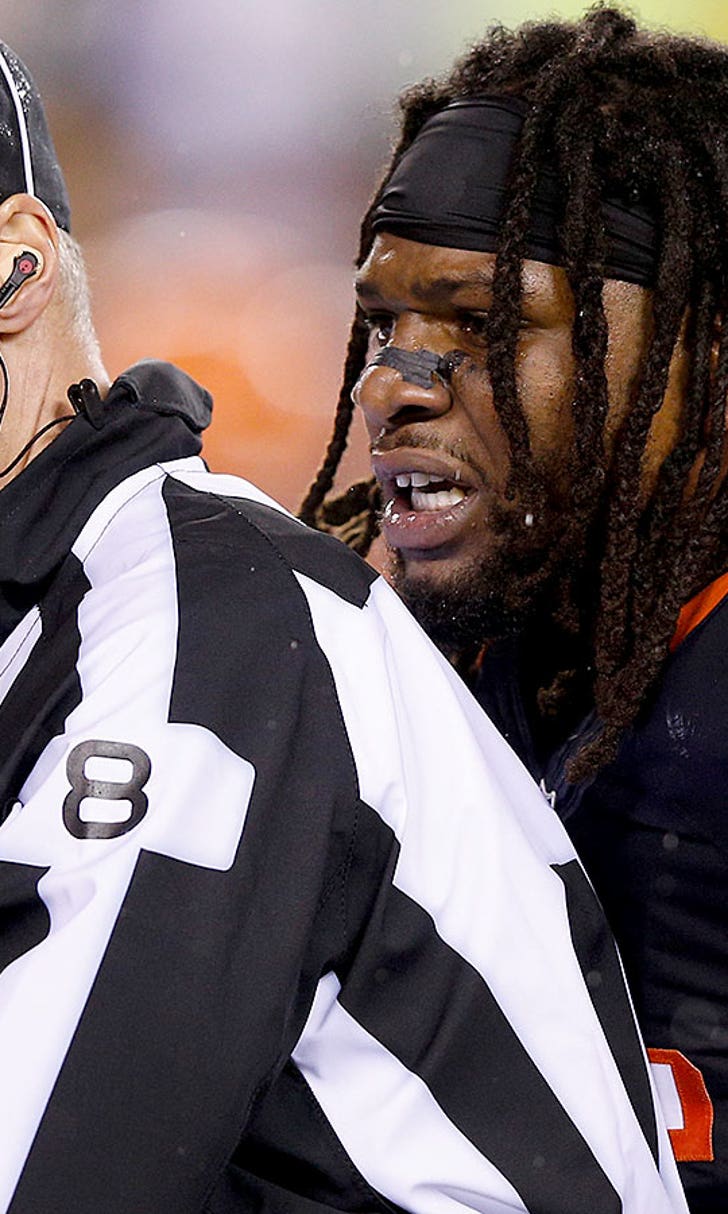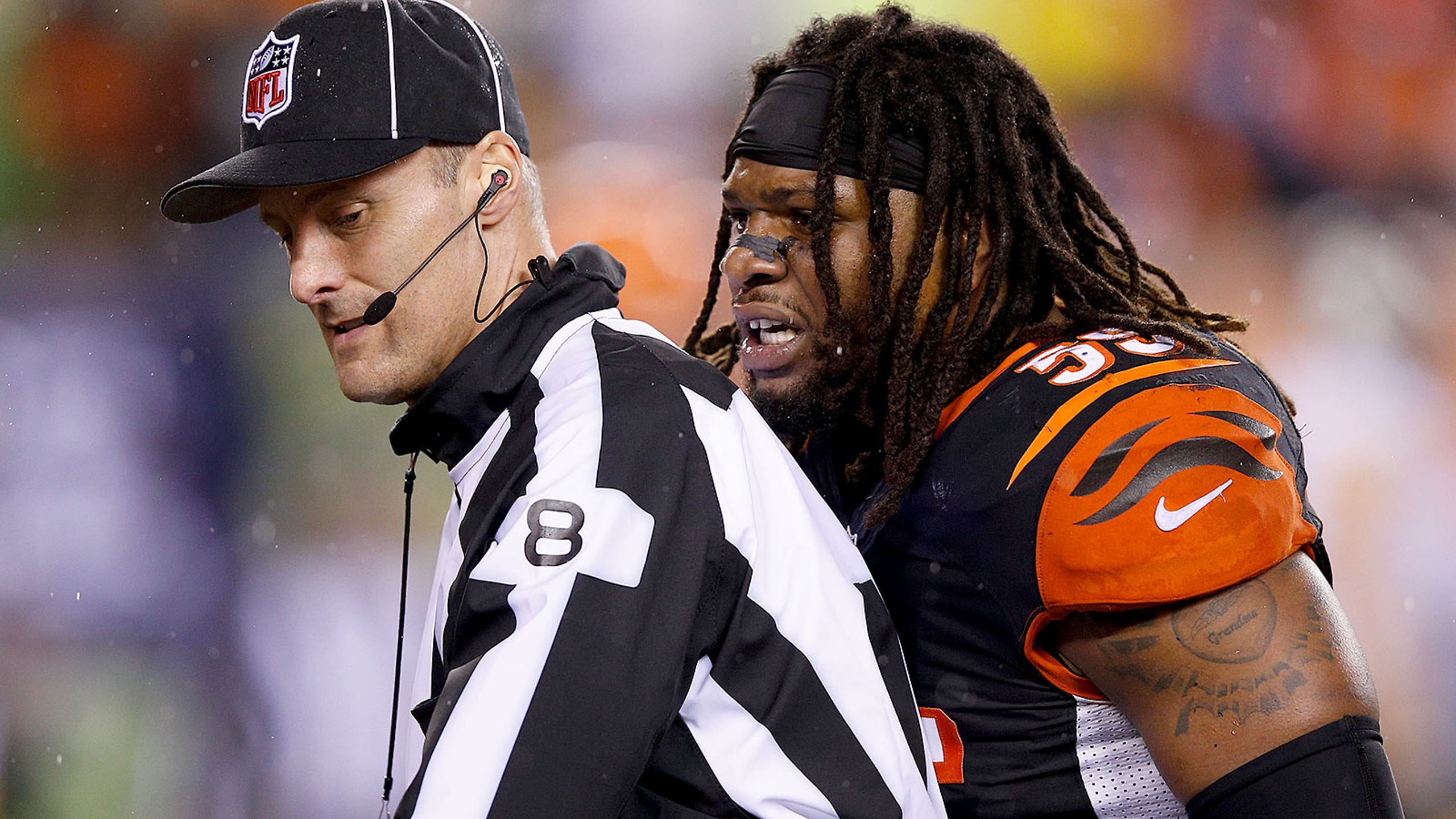 Petition launched by Bengals fans alleges fix was in
BY foxsports • January 12, 2016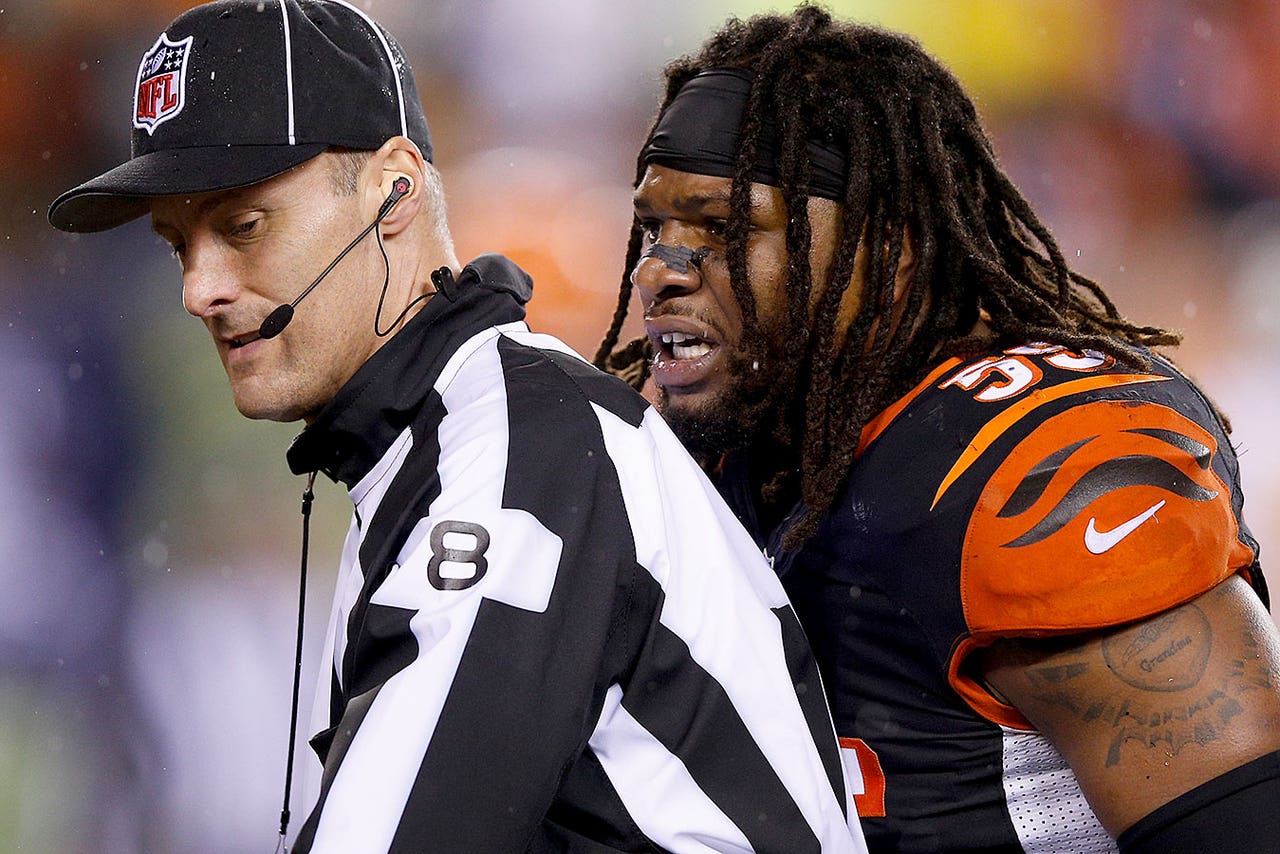 Fans of the Cincinnati Bengals have a right to be upset after the way their team imploded at the end of Saturday night's postseason loss to the Pittsburgh Steelers. Some fans are apparently more upset than others and alleging that NFL had a nefarious hand in the decision. 
While a handful of controversial calls down the stretch did go the Steelers' way, the Bengals ultimately shot themselves in the foot by way of Jeremy Hill's fumble and a pair of unsportsmanlike penalties on Vontaze Burfict and Adam Jones. An admittedly bitter fan by the name of Jamaal Spivey launched an online petition calling for an investigation into wrongdoing by the league, and he's gotten over 35,000 fellow fans to sign on so far.
"I know I just sound like a bitter fan and admittedly I am. But any real football fan has to admit there was a lot of shadiness surrounding this game. This is beyond being upset with a loss. The "no call" on the Bernard hit, the suppose (sic) "helmet" hit from Burfict, and the "unsportman like (sic) conduct" call involving a Pittsburgh coach who shouldn't have been on the field appear to be a blatant manipulation of the game. Also consider that the Steelers were favored to win this game coming in, and that for some reason this game was officiated by the same team from the previous game which was also poorly manned. There is definitely something suspicious going on behind the scenes."
Spivey has a point in saying that a penalty likely should have been assessed against Steelers linebackers coach Joey Porter for jawing with Bengals players on the field, but hopefully he's not holding his breath waiting for the NFL to answer the petition, no matter how many signatures he secures. 
---
---