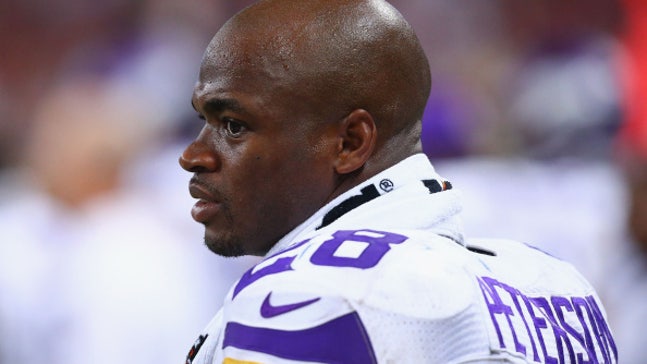 Peterson expected to attend 'Adrian Peterson Day' in hometown
Published
May. 27, 2015 9:54 a.m. EDT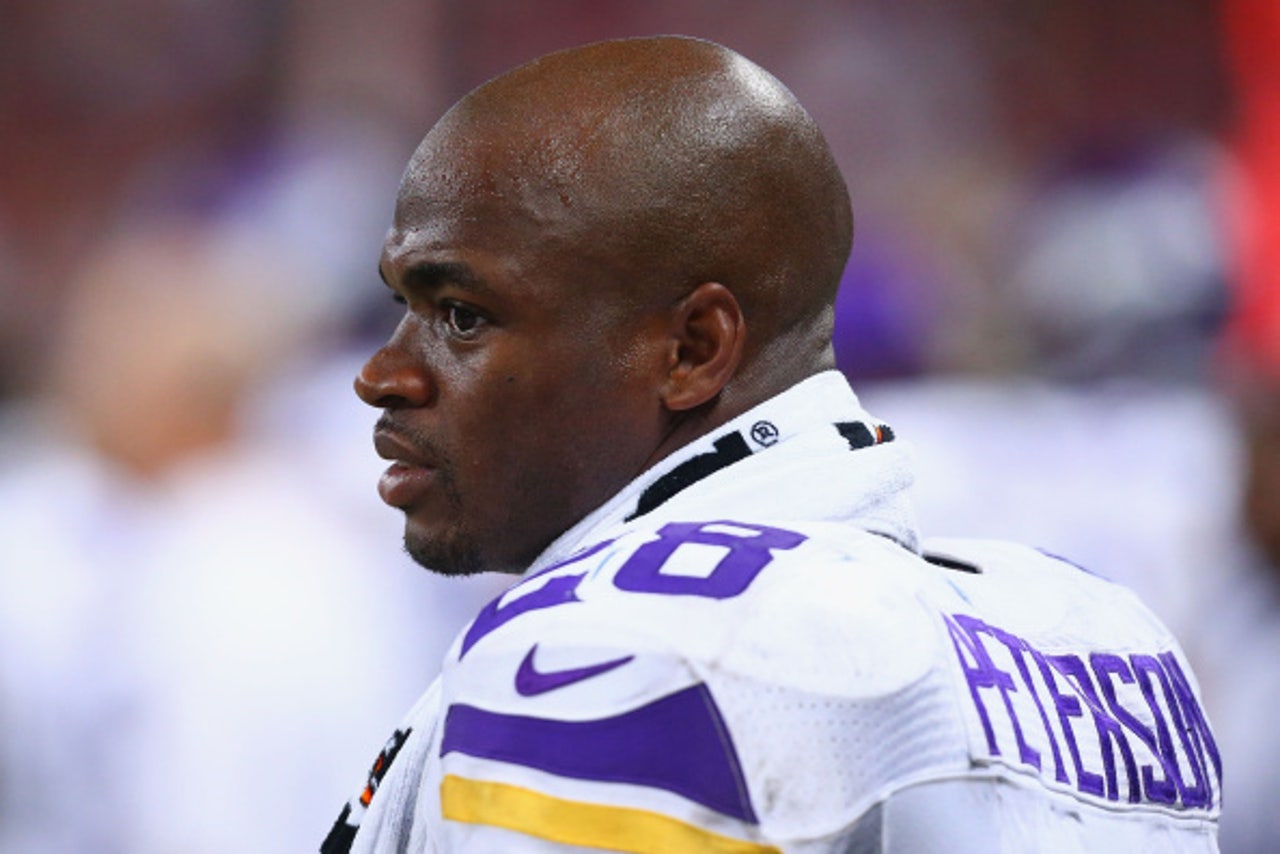 By Jason Rowan
While Adrian Peterson is putting on a very public display by refusing to attend OTAs this week with the Minnesota Vikings, a family source indicated the disgruntled running back plans to attend the annual "Adrian Peterson Day" on June 13 in his hometown of Palestine, Texas.
"Adrian will be there; that's the plan," Kenneth Abrams, a family friend, told the Pioneer Press' Chris Tomasson. "It will be business as usual. We're a small town (of about 18,000) and everybody supports him, but I think it will be bigger this year."
If Peterson attends the event, held annually since 2007, it will be his first major public appearance — outside attending court proceedings and being in the seats at an NBA game in late April — since his child abuse scandal broke in early September of last year.
Peterson stands to forfeit a $250,000 workout bonus if he fails to attend the Vikings' three OTA sessions. He also could be fined up to $72,920 for refusing to attend a mandatory minicamp scheduled for June 16-18.
As it stands, Peterson isn't expected to attend any of the OTAs and his appearance at the minicamp is in serious doubt. Reports surfaced this week that he reportedly has contemplated retirement on numerous occasions since landing on the Commissioner's Exempt List in the wake of his indictment on felony child abuse charges in September, costing him 15 games of the 2014 NFL season.
While the supposed contemplation of retirement arguably could be viewed as a negotiating tactic to force his way out of Minnesota — especially given the strong-armed tactics of his agent, Ben Dobra — nothing the Vikings organization has done up to this point indicates it will be amenable to any outcome other than Peterson being in the team's uniform come next season.
While it's conceivable the soured relationship between the Vikings and Peterson can improve over the summer, the Vikings shouldn't expect to see Peterson anytime soon. If they'd like to meet with him, their best chance may be at "Adrian Peterson Day," where a parade featuring the guest of honor is expected. No word if Peterson will be riding a camel (above, at his birthday party) at this event.
More from Sportress of Blogitude:
---
---