National Football League
National Football League
Payton, Saints proud of their toughness, resolve
Published
Oct. 31, 2014 6:38 p.m. ET

METAIRIE, La. (AP) Even as the New Orleans Saints enjoy their return to the top of the NFC South, coach Sean Payton wants his team to remember what it felt like to be 2-4.
''Having been where we've been and knowing how difficult that is, you refuse to go back,'' Payton said Friday while discussing how he hoped the first half of the season had shaped his team. ''Hopefully, you are becoming more resilient and a little bit tougher both mentally and physically.''
In a span of five days, the Saints have dramatically turned around a season that appeared to be running off of the rails after a fourth-quarter collapse in Detroit on Oct. 19.
Last Sunday night, the Saints routed a Green Bay squad that arrived in New Orleans on a four-game winning streak.
New Orleans then hit the road - where it had been 0-4 this season - and won convincingly in Carolina, 28-10, to take sole possession of first place as the Saints headed into a 10-day break between games.
Suddenly, New Orleans has the inside track to a division crown - if they can maintain their recent form through a tough second half of the schedule.
''Things have changed pretty fast,'' said defensive tackle Akiem Hicks, who had one of four sacks the Saints recorded against Carolina quarterback Cam Newton. ''Sometimes when you going through it, not fast enough, but when you come out of it on the other side you say to yourself, `Wow, we accomplished that in a few weeks' time and now we're in the position that we're in.
''You just have to be knowledgeable of how things can turn in your favor, but they can also turn the other way,'' Hicks added.
New Orleans now plays its next three games at home, where the Saints have gone 3-0. But all of New Orleans' next three opponents - San Francisco, Cincinnati and Baltimore - had winning records heading into this weekend's games.
Although the Saints are starting to get the results they want, left guard Ben Grubs said film sessions are still turning up plenty of examples of how the Saints can improve. Even against Carolina, the Saints' offense, which is among the most explosive and productive in the NFL, allowed four sacks and turned the ball over twice.
If not for the Saints' defense also coming up with four sacks and two turnovers - not to mention eight third-down stops - those mistakes by New Orleans' offense could have caused a lot more regret.
''The question is, how fast can we make these corrections and improve on a weekly basis?'' Grubbs said. ''How good can we be? We still are rising to the top. I don't think we have arrived yet. We have a lot of challenges ahead of us, coming back to the dome and playing the 49ers - that's going to be a tough task, but we are up for the challenge. We are looking forward to seeing what the future holds for us.''
The future looks promising on several fronts.
On offense, star tight end Jimmy Graham has been increasingly productive in three games since a shoulder injury knocked him out of a Week 5 victory over Tampa Bay. He caught all seven passes thrown to him for 83 yards and a touchdown Thursday night.
Meanwhile, Mark Ingram became the first Saints running back to string together back-to-back 100-yard rushing games since Deuce McAllister in 2006. Despite missing three games with a broken hand, Ingram is averaging 4.9 yards per carry and has scored a team-high six touchdowns.
On defense, the Saints have produced multiple turnovers and multiple sacks in each of three straight games, giving up an average of 19 points during that stretch. Pass-rushing outside linebacker Junior Galette now has six sacks, putting him on pace to match the career-high 12 he posted last season.
At 4-4, the Saints remain short of where they expected to be at the half-way point. But it was clear on Friday that they took no small measure of satisfaction in how their resilience they've demonstrated recently.
''Once your back's against the wall, it's how you're going to get out of there. How you're going to get out of the rut you're in and how you're going to get to where you want to be,'' Hicks said. ''That's something that our team has done. When we're down, there's a will to get back up. That's something I respect about our team.''
---
AP NFL website: www.pro32.ap.org and www.twitter.com/AP-NFL
---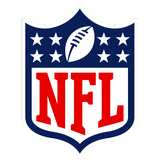 Get more from National Football League
Follow your favorites to get information about games, news and more
---