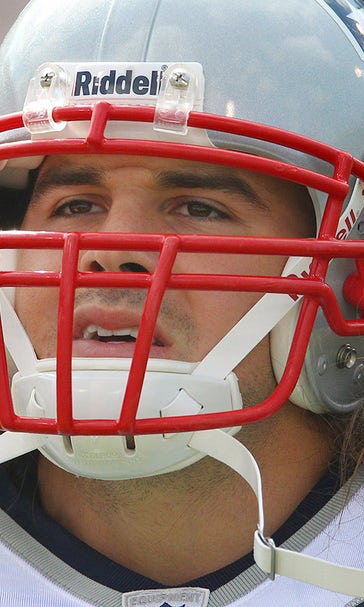 Pats' 30-transaction man: Safety has been moved more than he's played
October 29, 2015

Being cut in the NFL isn't an easy pill to swallow. For most players, they're able to bounce back and make it with another franchise. For Ross Ventrone, he's able to pick himself up and recover from the disappointment of being released and re-join the team that just waived him.
Incredibly, he's done it a dozen times.
Ventrone was re-signed to the New England Patriots practice squad on Wednesday, marking the 30th transaction between him and the team. He's been signed by the Patriots 14 times, released 11 times, and brought up from the practice squad five times. That tallies up to a ridiculous 30 transactions, and the two sides may not be done yet.
What's most shocking is the fact that Ventrone has been moved more than he's played. Over the course of his five year career, Ventrone has only played in 22 games, eight fewer than the number of times he's been moved by the Patriots, alone.
He's recorded 12 tackles in his career, with most of them coming on special teams. One of the reason's he's been a frequent mover for the Patriots is that assistant special teams coach, Ray Ventrone, is Ross' brother.
---
---