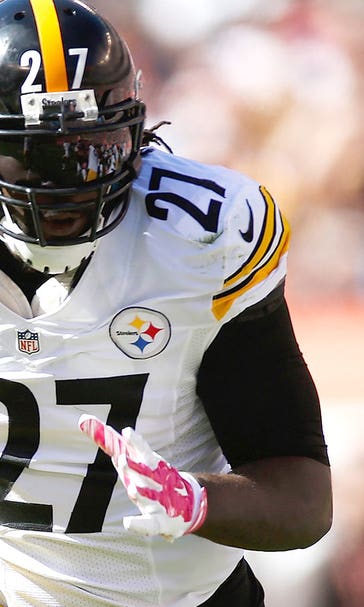 Patriots sign Blount two days after he was released by Steelers
November 20, 2014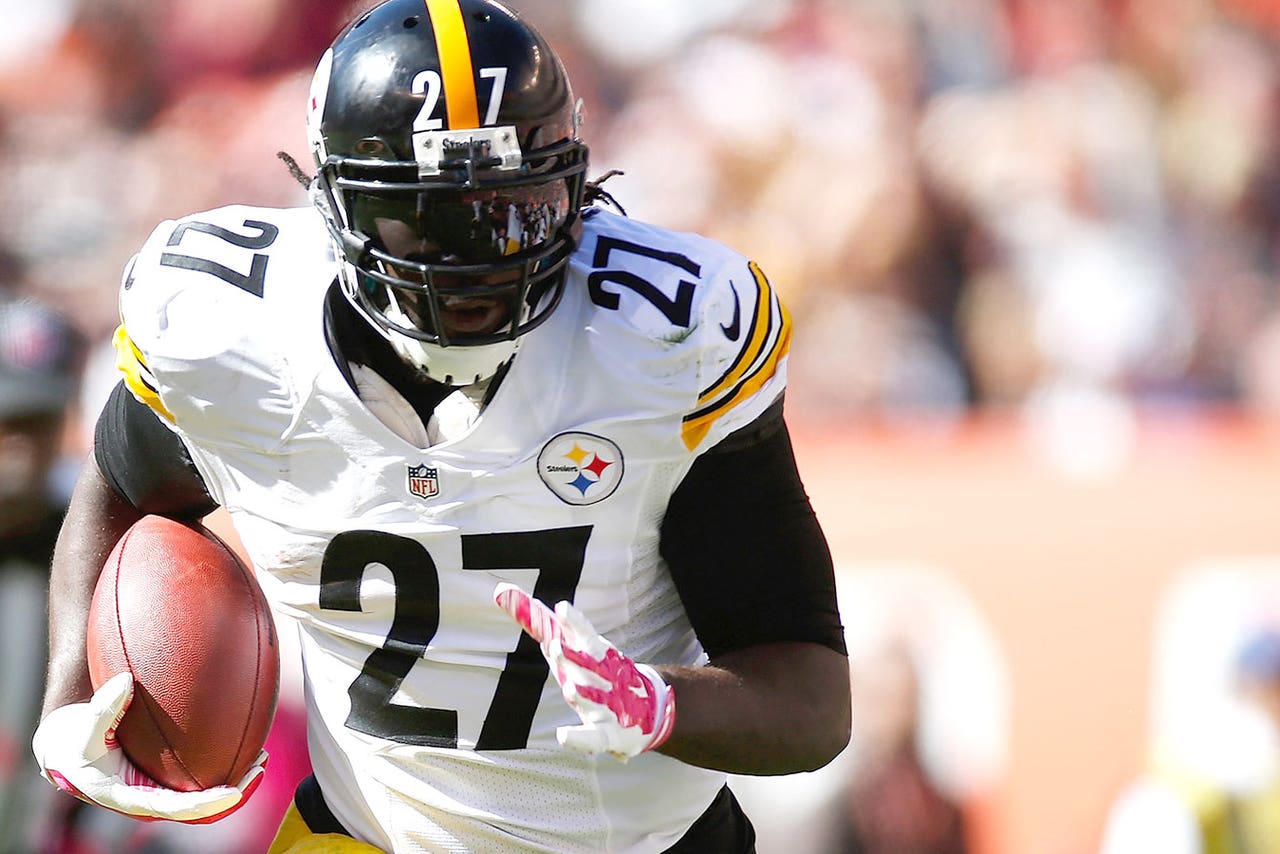 The New England Patriots signed free-agent running back LeGarrette Blount on Thursday.
Terms of the deal were not released. FOX Sports 1 NFL Insider Mike Garafolo and other media report deal will be for two years.
Blount was released by the Steelers on Tuesday, one day after reportedly leaving the field before the end of Pittsburgh's 27-24 win over the Titans.
"We believe the decision to release LeGarrette is in the best interest of the organization and wish him the best of luck," Steelers coach Mike Tomlin said in a statement released by the team Tuesday.
Blount went without a carry Monday night and watched Steelers running back Le'Veon Bell run for a career-high 204 yards on 33 carries. Blount ran for 266 yards and two touchdowns in 11 games for the Steelers this season.
Blount played with the Patriots in 2013, running for 772 yards and seven touchdowns that year. He averaged 5 yards a carry while playing in all 16 games for New England.
Blount's teammates are glad to have him back in a Patriots uniform. Which one he wears, though, is still up in the air.
Some players had trouble recognizing the 6-foot, 250-pound running back on Thursday after he signed and donned No. 60 for his first practice.
''I didn't know if he was a new offensive lineman or a new long snapper or what,'' nose tackle Vince Wilfork said.
''I thought he was going to be blocking for a little bit with the linemen,'' tight end Rob Gronkowski added.
It was a happy return to New England for Blount after a not-so pleasant departure from Pittsburgh.
The Patriots wasted no time reclaiming the troubled veteran, who ran for 166 yards and set a franchise record with four rushing touchdowns in New England's win over Indianapolis in last season's playoffs.
''It's exciting to have him back; a familiar face,'' special teams captain Matthew Slater said. ''LeGarrette was a great teammate here last year. We really enjoyed him and he did a lot of positive things.''
The Steelers signed Blount to a two-year, $3.85-million deal in March to provide the running game with some needed heft. But the running back tandem got off to a rocky start: Blount and Bell were cited for marijuana possession — with Bell also being charged with a DUI — following a traffic stop in August while en route to the team plane to Philadelphia.
Blount saw his playing time diminish in recent weeks, taking the field for just one play on Monday night. He celebrated Bell's 5-yard dive early in the fourth quarter that pulled Pittsburgh within a touchdown, posing for a faux selfie on the sideline after the play was upheld on review.
Yet when quarterback Ben Roethlisberger lined up for the final snap, Blount headed for the tunnel. He already was dressed when his teammates entered the locker room and sat on the bus while the rest of the Steelers soaked in their fourth win in five games.
While Blount was unavailable to reporters Thursday in Foxborough, his new teammates offered nothing but compliments on his behalf.
''It was good to have him back,'' said fullback James Develin.
Blount joins a crowded Patriots backfield featuring receiving specialist Shane Vereen, Brandon Bolden, rookie James White and surprising Sunday-night standout Jonas Gray, who steamrolled his way to 201 yards and four touchdowns in a win over the Colts, New England's sixth straight victory.
Despite his recent success, Gray had no trouble welcoming Blount into the fold.
''It's kind of funny, that running back position — they always talk about that camaraderie, so right away on the practice field we acted like we had known each other for a long time,'' Gray said. ''He's a great guy to learn from, too, and I think that we're both going to motivate each other.''
Gray said he never questioned the move when he first heard the news, trusting coach Bill Belichick and the front office's decision.
''I believe in the system, it's worked for me, and I believe in the Patriot Way; it's worked for a long time,'' Gray said. ''I'm just excited to come to work every day.''
Blount and the rest of the Patriots' backfield have a tough test ahead Sunday when the Detroit Lions (7-3) and their top-ranked rushing defense come to town. The Lions are allowing only 68.8 yards per game on the ground.
''He was a physical player last year,'' Gronkowski said of Blount, ''and I'm sure he's going to bring it back now.''
The Patriots also released defensive lineman Casey Walker.
The Associated Press contributed to this report.
---
---