Patriots open as 16-point favorites over Texans in historically lopsided playoff matchup
BY Chris Chase • January 10, 2017
If you didn't enjoy the middling play and big wins of the first three games of the 2016 NFL playoffs, then you may want to avert your eyes from next Saturday's primetime divisional playoff game between Houston and New England.

The Pats opened as one of the biggest favorites in NFL playoff history, starting as a 16-point fave over the Brock Osweiler-led Texans, according to sportsbook.ag. If that holds over the next six days, New England would be the fourth-largest postseason favorite the league has ever seen and the biggest in 18 years. Only one other divisional playoff game has had a line bigger than 15.5. And of the 1,056 games in NFL postseason history, only 11 have ever kicked off with a two-touchdown spread. That's about once every decade.

Lines fluctuate all week (as recently evidenced by the Pittsburgh line moving three points in three days), and this one is almost certain to shift, but it's hard to see it dipping much below the opening number, which would make Saturday an NFL playoff rarity. It's also hard to see this one jumping into the top two games with the biggest lines, both Super Bowls, 36 years apart.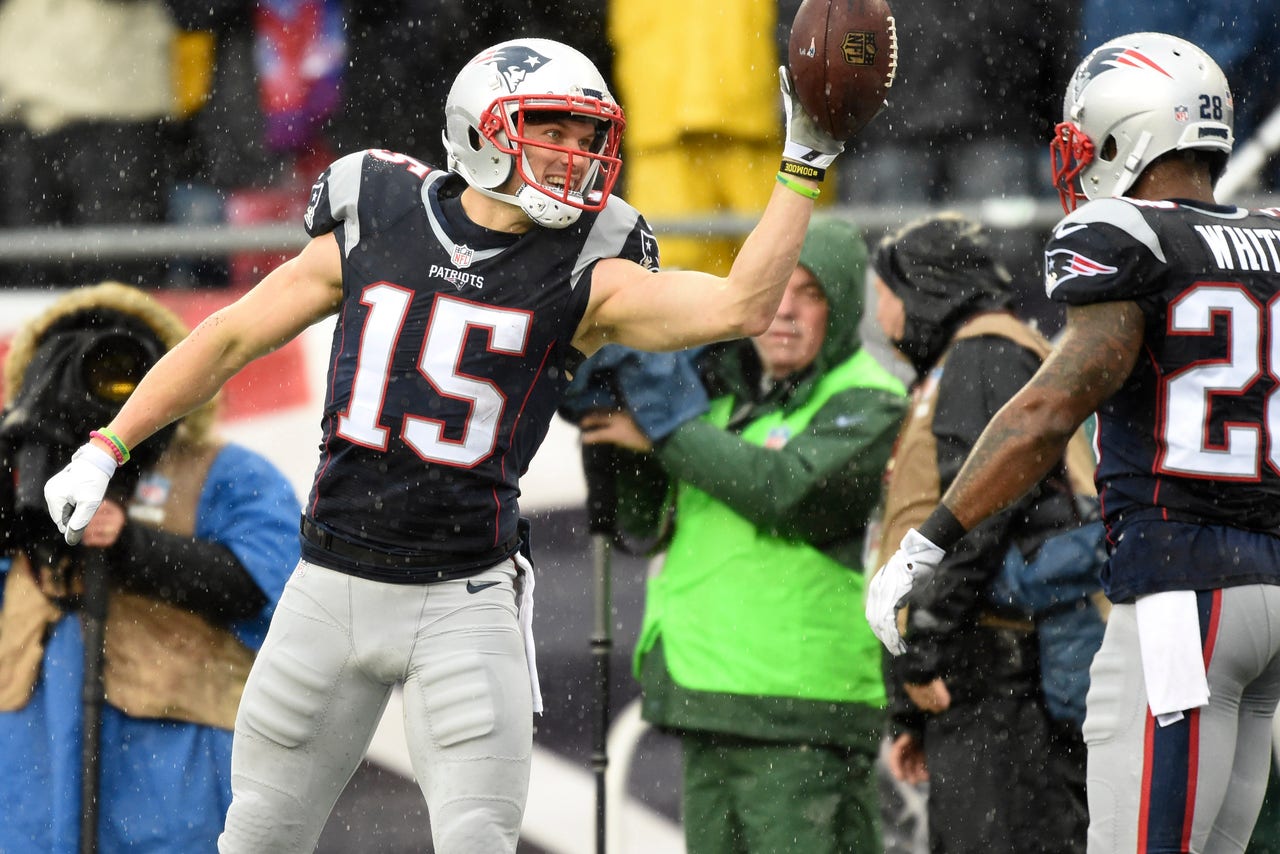 Biggest lines in NFL playoff history (courtesy pro-football-reference.com):

San Diego Chargers (+19) vs. San Francisco 49ers, Super Bowl XXVIII

New York Jets (+18) vs. Baltimore Colts, Super Bowl III

Arizona Cardinals (+16.5) at Minnesota Vikings, 1998 divisional playoff

Houston Texans (+16) at New England Patriots, 2016 divisional playoff

Chicago Bears (+15.5) at San Francisco 49ers, 1994 divisional playoff


 

• Only one of the teams on that list ended up covering the spread, and that was, of course, the '68 Jets, who beat the Colts outright.

• The last two-touchdown spread in the playoffs came nine years ago ,when the Pats gave 14 points to the visiting Chargers in the 2007 AFC championship. The Chargers lost but covered, as the undefeated Pats rolled to the Super Bowl after a 21-12 win.

• Texans-Pats will be the 262nd game of the 2016 season. Only one had a bigger spread when the, you guessed it, Patriots went off as 17-point favorites over the Jets on Christmas Eve. They won 41-3.

• Since the Tom Brady era began, New England has been involved in all five playoff games with double-digit spreads. It was the favorite in four (13.5 over Tebow's Broncos and, in the 18-1 season, 13.5 vs. Jags, 14 vs. Chargers (as noted above) and 12.5 over Giants. The Patriots covered the Jags spread, won but didn't cover against the Chargers and lost outright in the Super Bowl, as you might remember. The other game came when New England was 14-point dogs to the Rams in Super Bowl XXXV and won outright, as you might remember.

• Of the 17 double-digit playoff spreads this century, nine underdogs have covered.


---
---