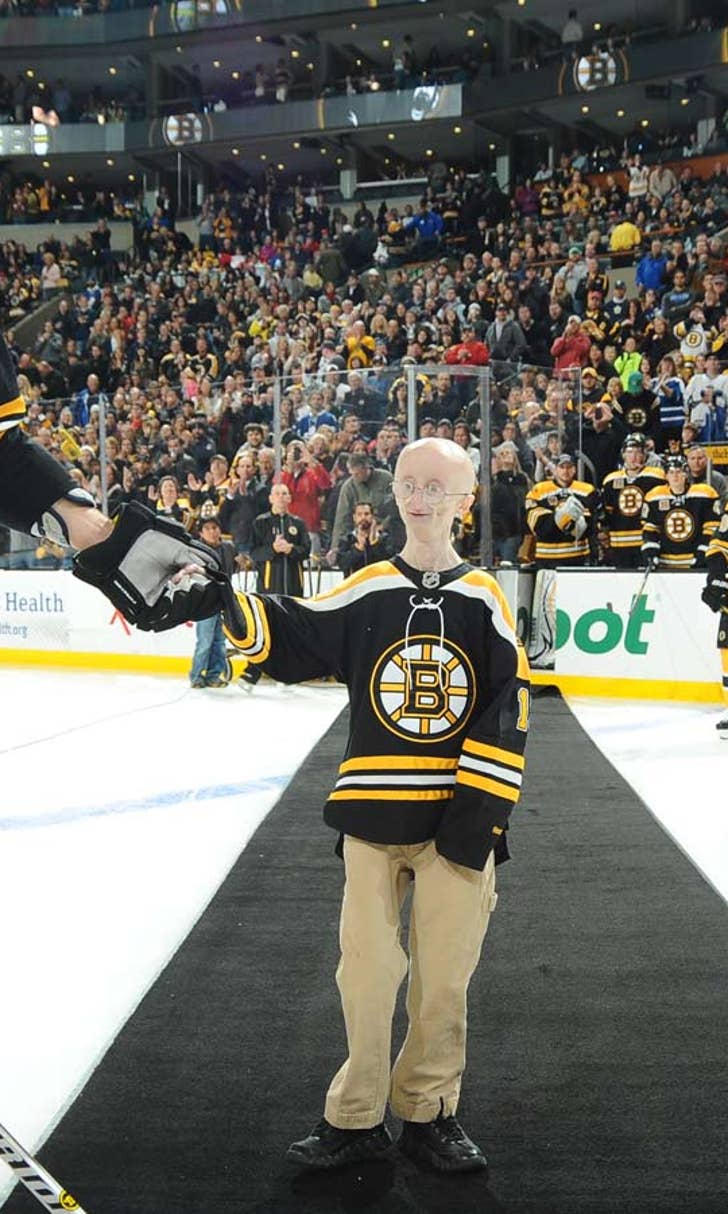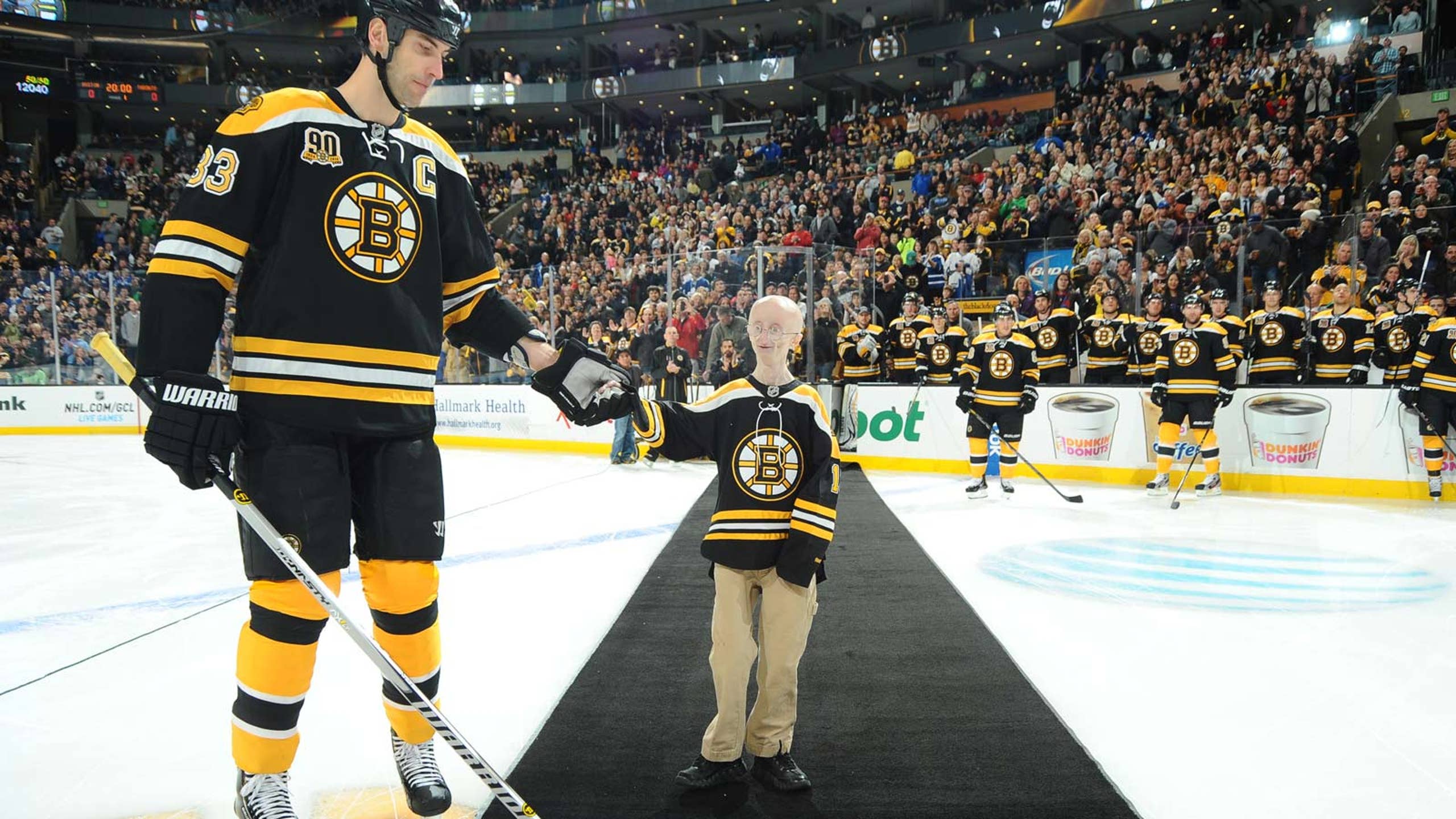 Patriots move on minus fan with lots of heart
BY foxsports • January 12, 2014
Sam Berns wasn't around to see his beloved New England Patriots win their playoff game against the Indianapolis Colts on Saturday. But he had touched many in his brief life, including the owner of the Patriots, Robert Kraft.
Berns, 17, of Foxborough, Mass., died on Friday of the rare aging disease progeria. He had beaten the odds by living four years longer than most of those afflicted with the condition, which rapidly accelerates the aging process in children.
This fall, Kraft had read about Berns in a local newspaper and invited him to meet the team. Berns, who didn't let his condition -- which left him looking like a small, wrinkled, old man -- keep him from being an A student, playing in the high school band, becoming an Eagle Scout or other activities, gave the team a pep talk during the week before its victory over the Atlanta Falcons, ESPN.com reported.
HBO aired a documentary about Berns in October, and after attending a screening of the film at the young man'€™s invitation, Kraft donated $500,000 to the Progeria Research Foundation, started by Berns' parents in 1999.
Before the Patriots' game on Saturday, Kraft issued a statement that said, in part: "I loved Sam Berns and am richer for having known him. He was a special young man whose inspirational story and positive outlook on life touched my heart. I am so lucky to have had the opportunity to spend time with him and to get to know his incredible family. ... Earlier this week, I had extended an invitation for Sam to be the Patriots' honorary captain for tonight's playoff game. I was looking forward to spending more time with Sam and his family. News of his passing came as a complete surprise. It is another reminder that we can't take anything for granted.
"... My heart aches for his parents, Scott and Leslie, his aunt Audrey and the rest of Sam's extended family. Words cannot express the sadness or the depth of sympathy I feel for them today."
---
---