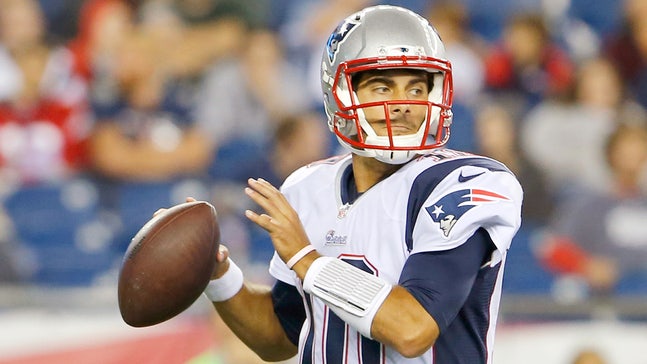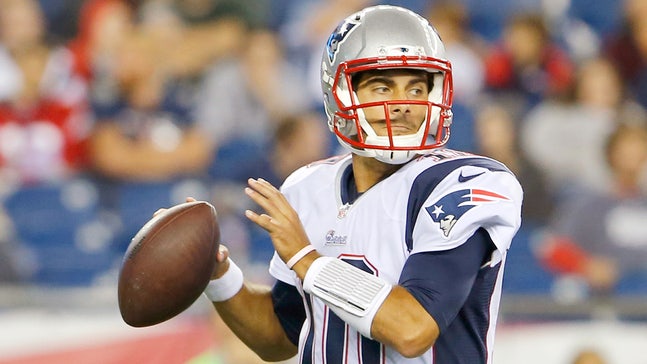 Patriots' Jimmy Garoppolo not thrilled with his preseason debut
Published
Aug. 14, 2015 9:20 a.m. ET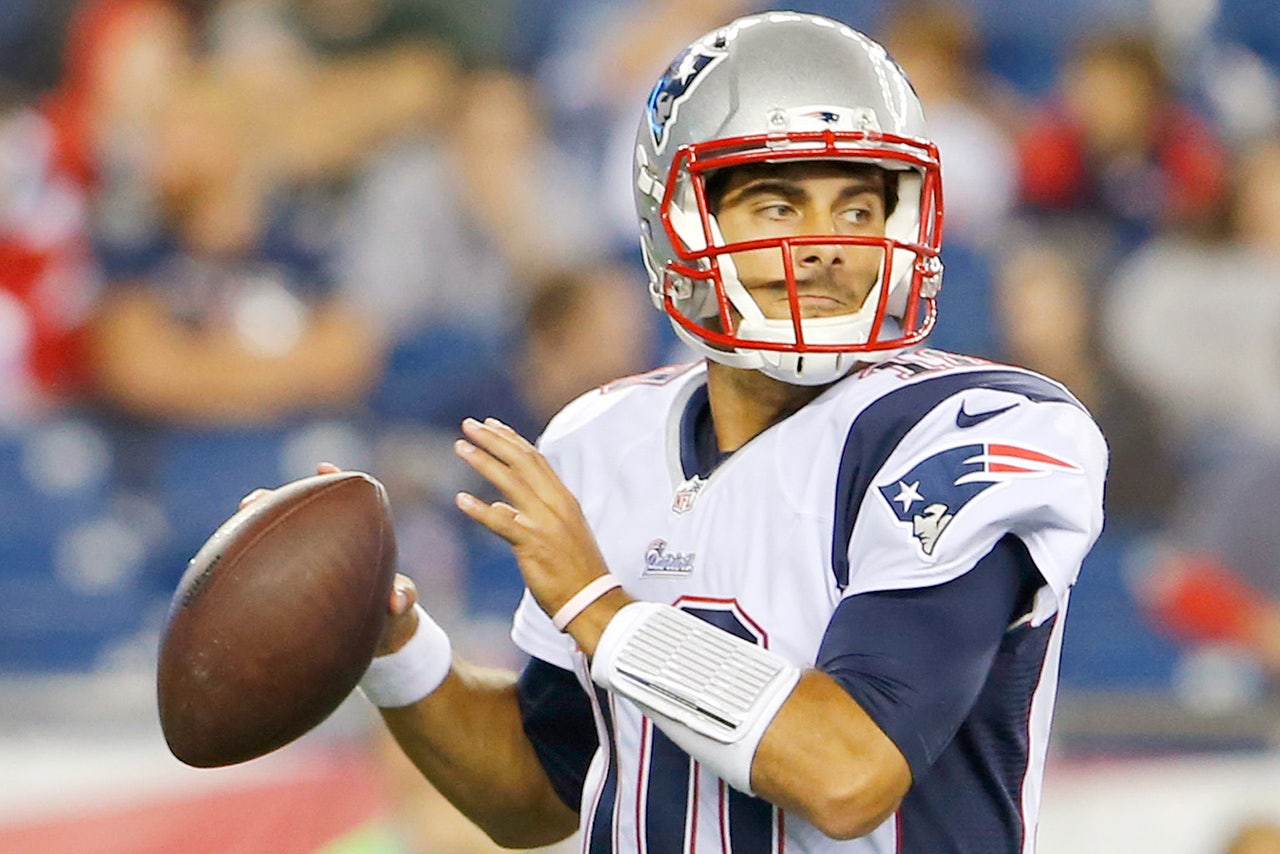 The New England Patriots made a surprising move by starting Tom Brady in the preseason opener Thursday night, but it was Jimmy Garoppolo's show.
Brady attempted just four passes to Garoppolo's 30 as the Patriots looked to find out what they can look forward to in the first four games of the season. In Garoppolo's mind, it wasn't a great showing as he wasn't completely pleased with his play.
"There were ups and downs," Garoppolo said via ESPN. "We've got a long way to go, obviously. Eleven points isn't by any means good enough. There's room for improvement."
Garoppolo finished the game 20-of-30 for 159 yards with no touchdowns and one interception. Take away his first half numbers (5-of-13) and his completion percentage looks pretty good. He did settle down after halftime, but with no time to drop back and see the field consistently, it was difficult for him to push the ball downfield. He was also sacked seven times.
"Just upset," he said. "Eleven points isn't good enough."
It was a rough outing for the presumed starter, but some of the lack of success can be attributed to poor offensive line play from the Patriots. Getting sacked seven times and pressured constantly doesn't exactly help a young quarterback get comfortable in the pocket.
Garoppolo will look to change his fortunes next time out against the Saints on Aug. 22.
(h/t ESPN)
---
---