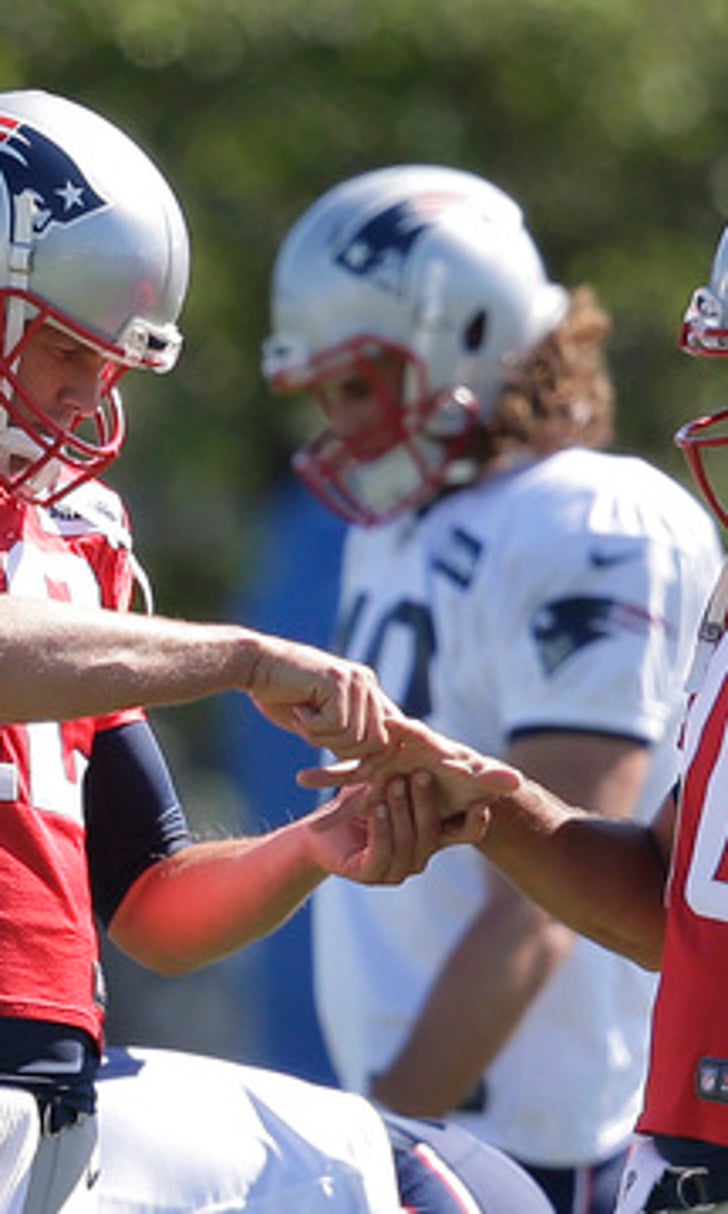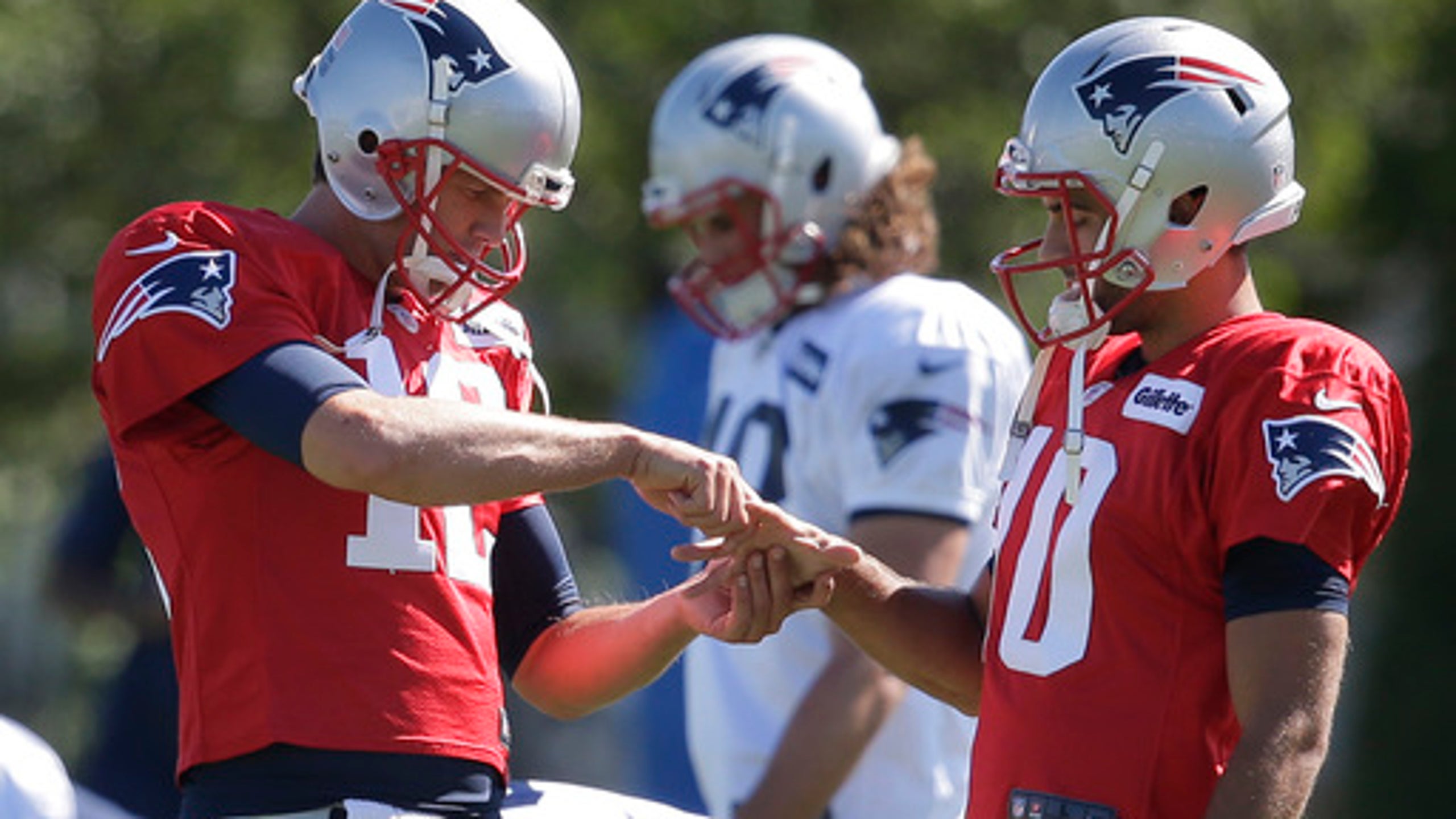 Patriots' Garoppolo preps for 'a good test' against Panthers
BY foxsports • August 24, 2016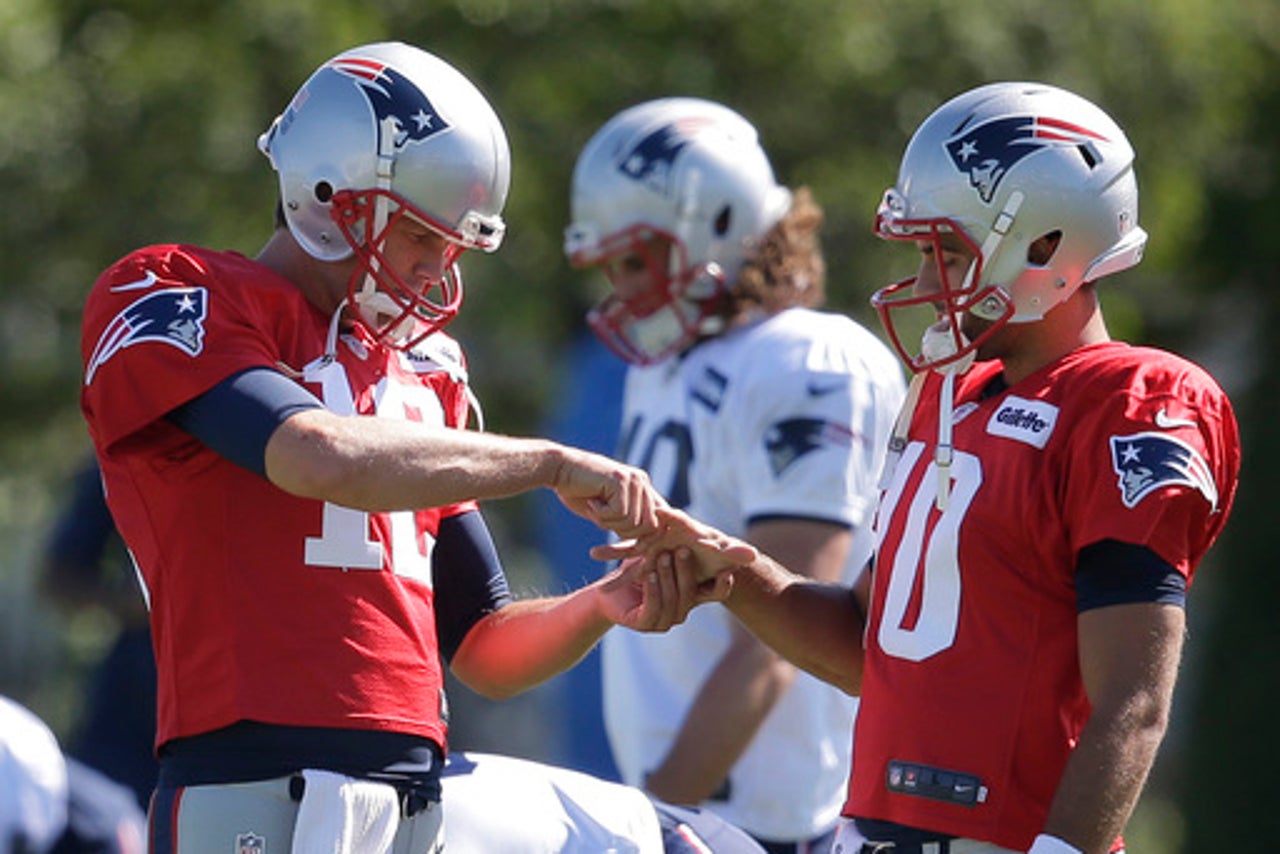 FOXBOROUGH, Mass. (AP) Jimmy Garoppolo entered training camp last month knowing that for the first time in his two-year career he was preparing for his first NFL regular-season start.
Patriots coach Bill Belichick has repeated throughout the preseason that New England's priority at quarterback is to get Garoppolo ready for it.
As that clock winds, so too does the one ticking toward the start of Tom Brady's four-game ''Deflategate'' suspension. Brady has yet to see the field during the preseason, but as the Patriots approach Friday's third preseason game at Carolina - a game that traditionally brings extended playing time for starters - it will be the best dry run that Garoppolo will have prior to the Sept. 11 season opener at Arizona.
Whether Brady plays or not this week, the game clearly carries more importance for his understudy the past two seasons.
''This will be a good test,'' Garoppolo said. ''It's pretty much the closest thing we'll get to Week 1 and we'll see how it goes.''
Belichick acknowledged there has been at least some shift toward preparations for the Cardinals.
''We definitely have an eye on them,'' he said. ''We'll tighten the focus going forward, but we're certainly aware that is where we're headed on opening day. I don't think we want to get into a situation early in the season where we're knowingly doing something or dealing with something on a high-percentage basis that we haven't even talked about up until that point.''
Brady made his first appearance at practice this week on Tuesday, days after his scheduled preseason debut against the Bears was scrubbed before kickoff when he accidentally cut his right thumb on scissors.
The positive from Brady's mishap was it allowed Garoppolo to get extra snaps, and he showed progress from his first start against New Orleans. He played the entire first half and one series in the second half against the Bears, finishing 16 of 21 for 181 yards and a touchdown. He was 11 of 18 for 168 yards the week before against the Saints.
He also seemed more comfortable in the pocket and throwing into tighter passing windows. The best example came on his lone touchdown throws, when he threaded a ball to tight end A.J. Derby in the back of the end zone.
Garoppolo said he hasn't been told who will start Friday night, but his approach hasn't changed.
''We'll find out together, I guess,'' Garoppolo said. ''I'm preparing like I'm gonna be the starter. You never know. Last week was a good example. You never know what's gonna happen.''
Brady said the rapport and dialogue between he and Garoppolo has been good, noting ''there's always a good back and forth in our room.''
It is a unique situation for Garoppolo. Though he will have the starting reins and be expected to fill the leadership role for the first month of the season, this is Brady's offense.
Garoppolo is approaching it by focusing on his tasks on the field.
''It's a tough situation at times, but you can't worry about that too much,'' he said. ''It's one of those things where if you start worrying about that, then you can't focus on whatever it is: your reads, your checks, whatever it may be. You just have to go about your business the same way you always have. I'm not trying to do something crazy and do something I've never done before, I'm trying to be myself and do what I do.''
---
Online: AP NFL website: www.pro32.ap.org and AP NFL Twitter feed: www.twitter.com/AP-NFL
---
Follow Kyle Hightower on Twitter at http://www.twitter.com/khightower
---
---