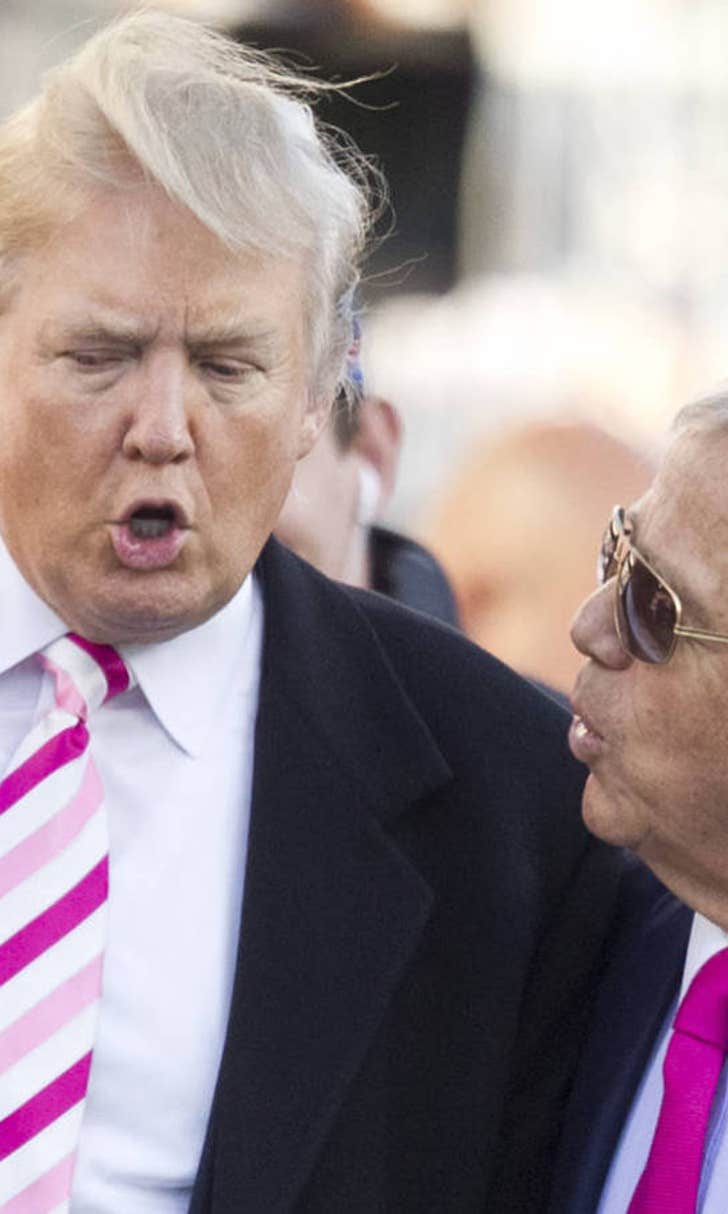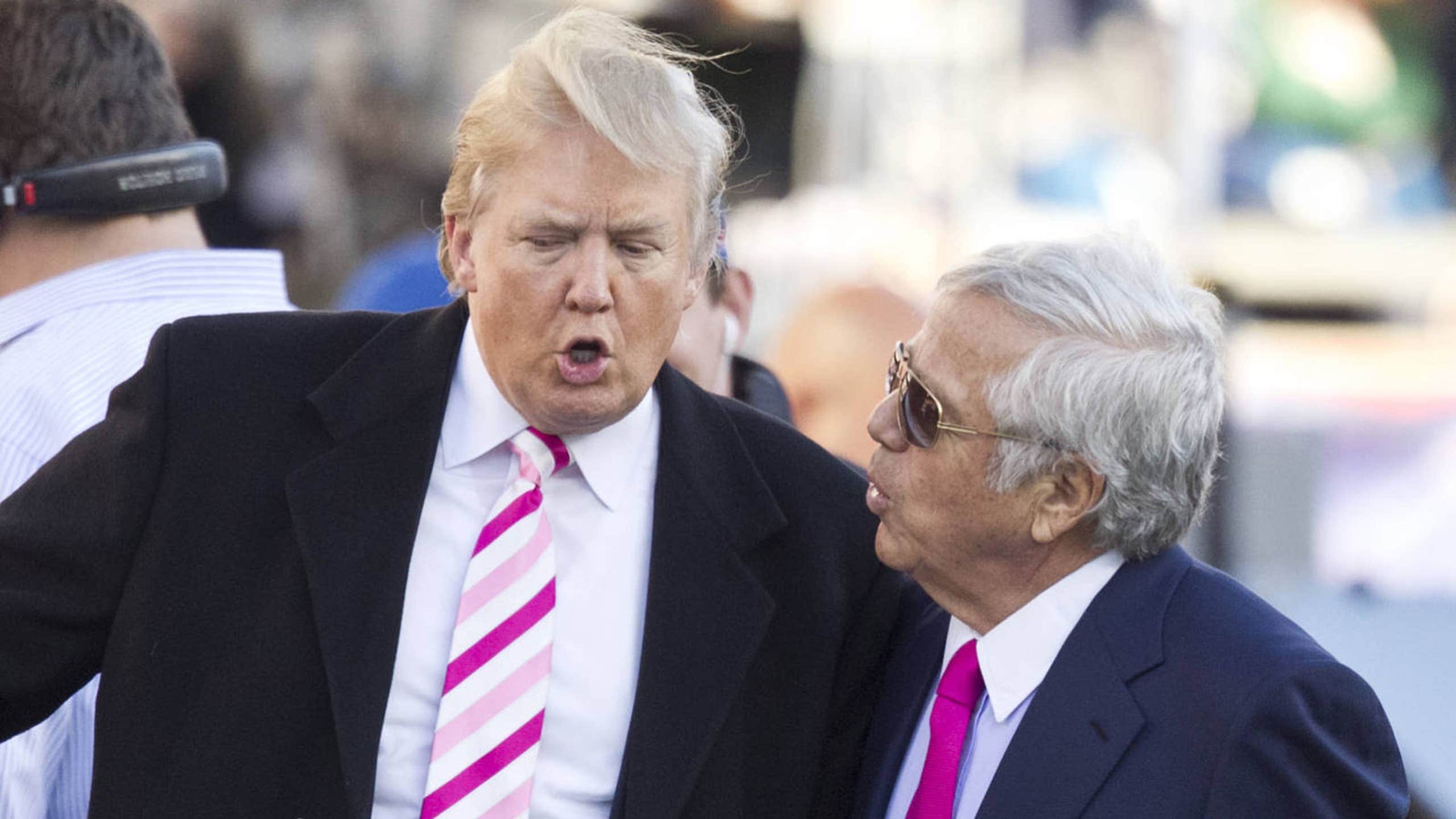 Patriots fans blast Robert Kraft, Tom Brady over Donald Trump endorsement
BY foxsports • March 1, 2016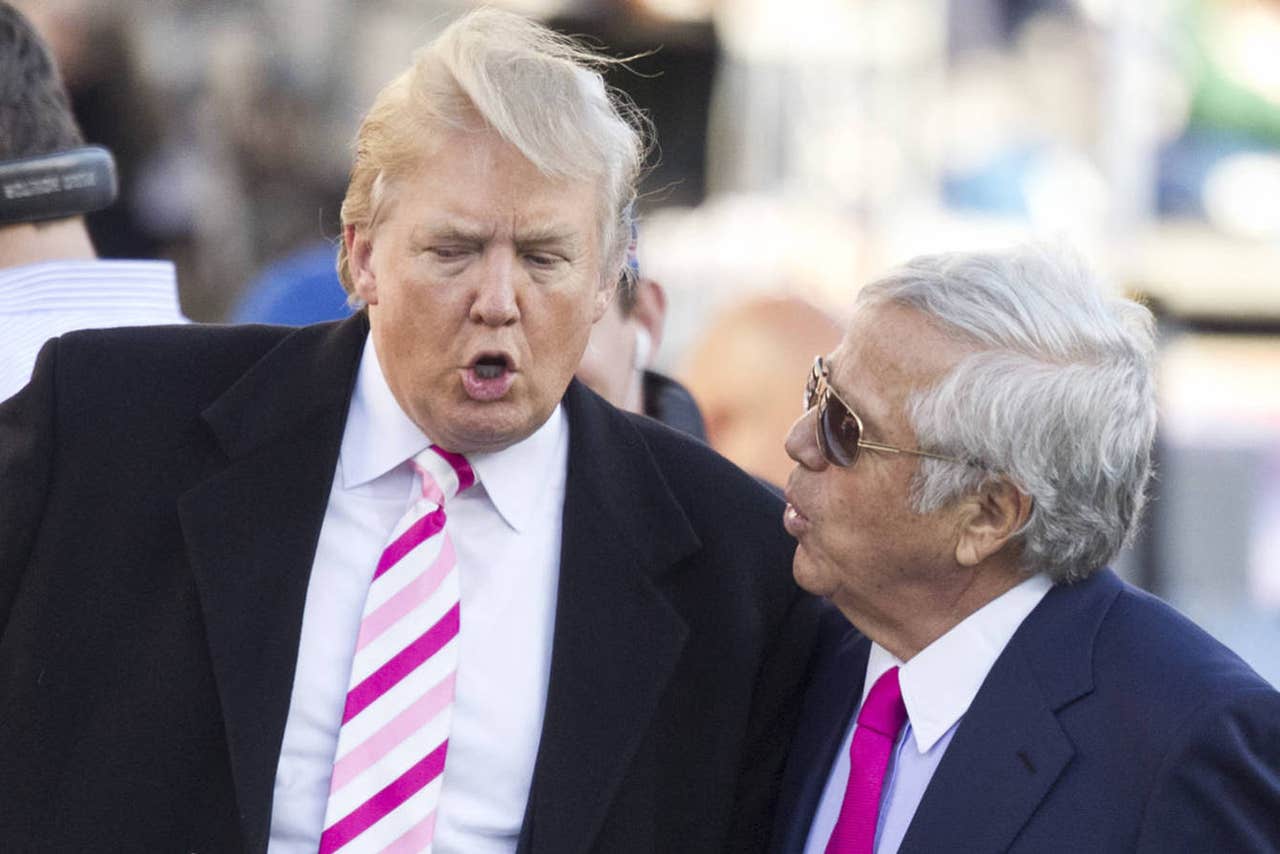 New England Patriots fans have supported team owner Robert Kraft and quarterback Tom Brady through on-field controversies and off-field battles against the league, but it seems the support from the fanbase stops short of the political sphere.
Both Kraft and Brady have ties to Republican candidate Donald Trump; Brady famously had a "Make America Great Again" hat in his locker during the 2015 season and referred to Trump as a friend in interviews late in the 2015 campaign. On the eve of Super Tuesday, Kraft joined Brady in the Trump camp when he spoke highly of his own friendship with Trump to the Boston Globe.
Although neither Brady nor Kraft officially endorsed Trump, their actions were met by a hefty dose of disapproval from a typically liberal-leaning Massachusetts fanbase.
One of those fans, Eugene Huffman, works with underprivileged children at Roxbury Presbyterian Church through a program funded by Kraft. But despite benefiting from Kraft's charity, Huffman said he believes Brady and Kraft are tone deaf when it comes to Trump.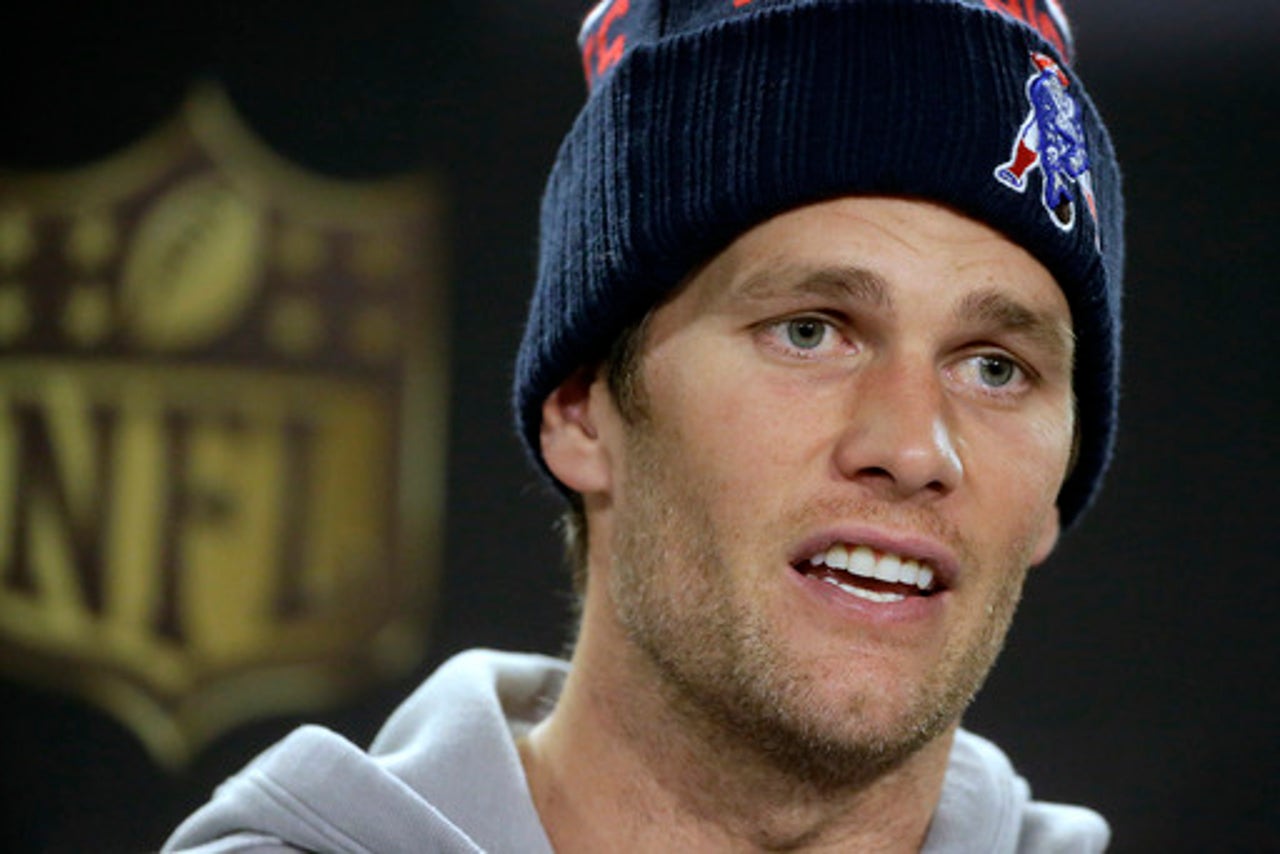 Tom Brady is beloved in Boston, except when he backs Donald Trump.
"I don't think they're in tune with what's going on," Huffman said. "And Brady, I don't like him anymore now. With him voting for Donald Trump, he's got to be out of his mind. I also care for Kraft and I don't understand what Kraft's doing. I think that's ridiculous and I don't think that they're in tune with what's going on."
Outside a polling station in Boston, a different voter had his own explanation for why Brady and Kraft publicly stood by Trump. Sean Tierney, a legal counsel for the Massachusetts House of Representatives' Joint Committee on Housing, said football might be distracting the pair from politics.
"It seems like [Brady and Kraft] are busy preparing for next season and probably don't have the most time to study the issues," Tierney said. "If all they see is 'Make America Great Again,' that's pretty much what the Patriots slogan already is, so they probably just bought into that."
Some Massachusetts voters were left wondering whether Brady and Kraft were eschewing political issues in favor of popularity. Ilana Hoffman, a mother from Brighton, Mass., directly criticized Kraft's support for Trump.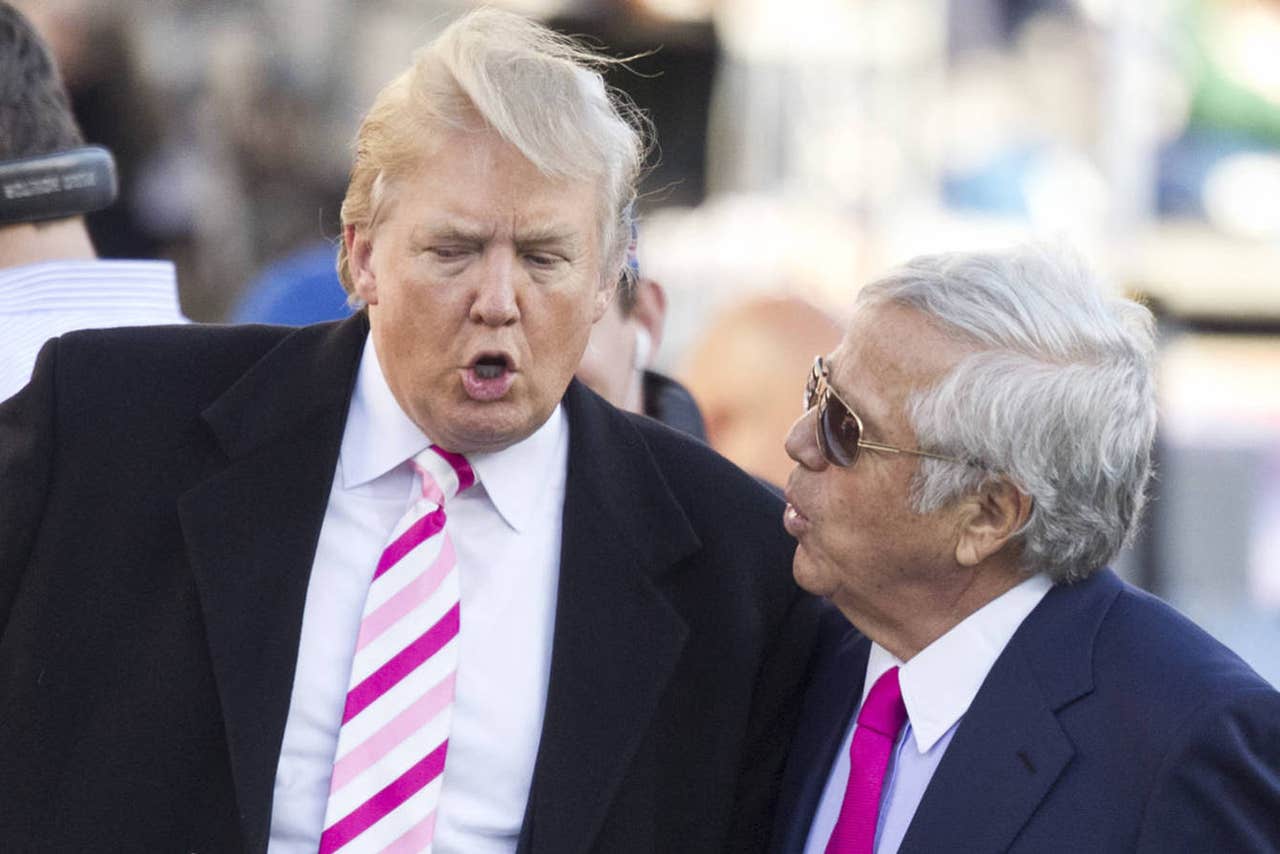 Robert Kraft's relationship with Donald Trump isn't well liked by Pats fans.
"It's disappointing. I know that Trump is really popular, but I would hope that especially Kraft would be able to rise above what's popular at the moment," Hoffman said. "Trump's just not a mensch, and Kraft -- especially as a Jewish philanthropist -- I would hope that he would be able to look past what's popular and be supporting a guy who's a mensch. Whatever the politics are, Trump's just mean."
While the majority of voters interviewed did not support Trump and expressed disappointment in Brady and Kraft's comments, there were some Trump fans scattered throughout the region. John MacGillivray, a Trump supporter from Sharon, Mass., said he was happy to see Kraft and Brady show support for the controversial candidate.
"I'm fine with Trump being endorsed by those guys," MacGillivary said. "They're both very smart people and they know which direction the country wants to go in. They have a right to state their opinion and if they have a favorable following like Brady and Kraft do, I think it would carry a lot of weight with voters."
Although MacGillivary was happy about the possibility of Brady and Kraft's political ideologies affecting Massachusetts voters, Hoffman said she was concerned about that same idea.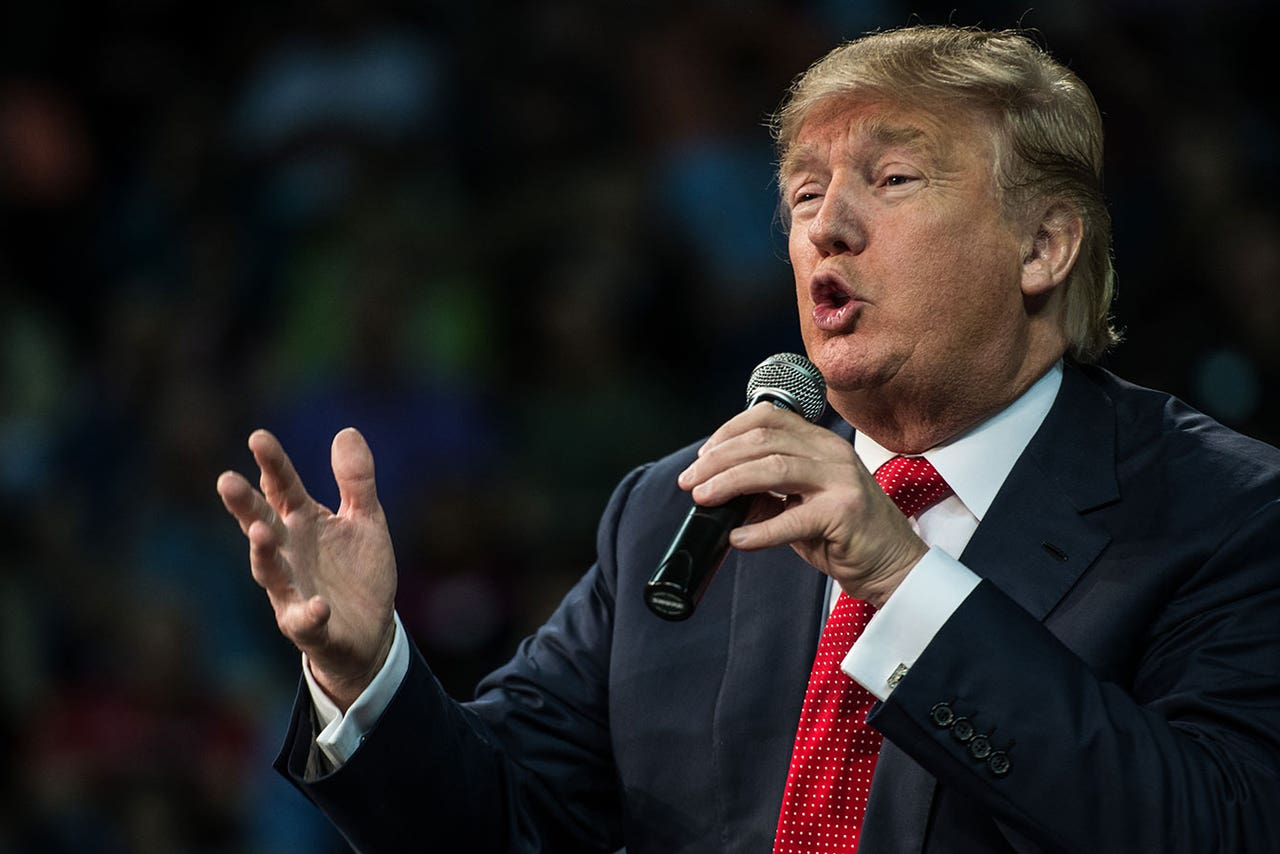 Donald Trump has been a polarizing figure since he decided to run for President.
"I think their views might influence voters," Hoffman said. "We're a pretty strong fanbase and my guess is that Republicans especially would be more interested in what their sports heroes say."
For some, Brady and Kraft's political ties were proof that sports and politics should not mix. Zach Heyman, a voter from Sharon, Mass., said he was disappointed to see Kraft and Brady stand behind Trump.
"I think it goes to show how we can't put much stock into the thoughts and opinions of sports players when it comes to politics," Heyman said. "Brady goes out there, he's paid to play football and be very good at it and be successful, but when we're looking for answers for how to fix our political system and how to better our society, I don't think athletes are the people we should be looking toward for answers."
While many Massachusetts voters said they weren't happy about Brady and Kraft aligning themselves with Trump, only Huffman said he would be less inclined to root for Brady or the Patriots. And while there were many differing views on Trump, most voters united against one common enemy: NFL Commissioner Roger Goodell.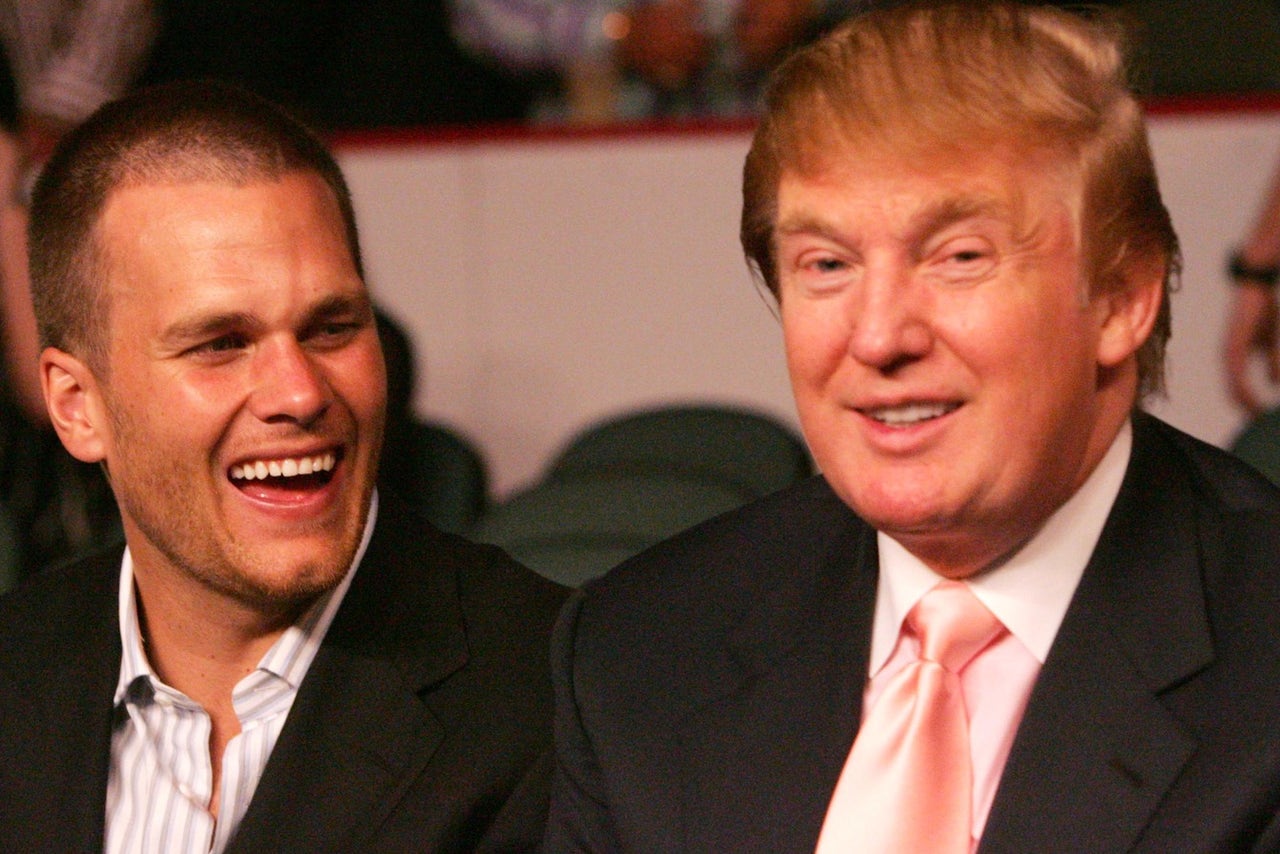 Some Patriots fans aren't too happy with this relationship.
"I think people hate Goodell more [than Trump]," MacGillivray said. "I think Kraft stepped up in the beginning of this whole Deflategate thing, and the NFL took away the draft picks, they fined him an awful lot and after that they still went after Brady. People here hate Goodell."
Sean Tierney agreed with MacGillivray.
"I've never seen someone more incompetent to do his job than Roger Goodell so I wouldn't trust him to do anything," Tierney said.
---
---