National Football League
National Football League
Patriots fall short as Ravens win AFC championship
Published
Jan. 21, 2013 9:49 a.m. ET

A year after the New England Patriots took advantage of Baltimore's late mistakes to advance to their fifth Super Bowl in 11 seasons, the rematch went to the Ravens.
''It seems like every year, it's us and them always fighting at the end,'' Patriots defensive lineman Vince Wilfork said Sunday night after Baltimore beat New England 28-13 in the AFC championship game.
''You're looking at two good organizations, two good football teams, so I'm not going to downplay them one bit. They're a great football team. You know, the best team won tonight.''
Joe Flacco threw for three second-half touchdowns and Tom Brady was intercepted twice to stall New England's comeback tries.
The Ravens and Patriots also met in the 2010 wild-card round - a 33-14 Baltimore victory. Last year, the Patriots reached the NFL title game when Lee Evans dropped a potential winning touchdown in the end zone with 27 seconds left before Billy Cundiff missed a 32-yard field goal that would have forced overtime.
''With how the game last year ended, and who (No.) 12 is, and who their head coach is, and who their owner is ... you won't get another battle like this between two AFC opponents,'' Baltimore linebacker Terrell Suggs said. ''We have the utmost respect for them.''
The Patriots took a 13-7 lead on a 25-yard field goal right before halftime, but Baltimore took advantage of injuries that depleted New England's pass defense to outscore the Patriots 21-0 in the second half.
Flacco, who had just 81 yards passing at halftime, led Baltimore on a 10-play, 87-yard drive in the third quarter to take the lead. He then added a pair of touchdown passes to Anquan Boldin on back-to-back possessions to start the fourth.
Brady led New England down the field, completing six of seven passes in one stretch, before three straight incompletions turned the ball over on downs. After forcing a three-and-out, Brady connected with Wes Welker for a 36-yard catch-and-run but his next pass was tipped into the air by lineman Pernell McGee.
Dannell Ellerbe waited for it to come down and then cradled it in his arms as he went voluntarily to the turf, surrounded by a pair of celebrating teammates.
''You have the opportunity to win the game and we came up short,'' Brady said. ''There's frustration in that we wish we could have done better. But they're not going to give it to you. We didn't earn it; they earned it. They played a good game.''
Baltimore ran 4 1/2 minutes off the clock - while gaining just 27 yards - before punting the ball back to the Patriots with 2:05 left to play. Brady brought New England to the Baltimore 22 before his pass into the end zone was intercepted by Cary Williams with 66 seconds left.
''Everybody just stuck together and stayed positive and continued to play the way we normally do,'' Williams said. ''Eventually, Tom Brady made a couple of mistakes and we were able to capitalize on them.''
Brady completed 29 of 54 passes for 320 yards and a touchdown, surpassing Brett Favre and moving into first place on the NFL's career postseason list with 5,949 yards passing. He is 4-1 against the Ravens in the regular season and 1-2 in the playoffs.
The Ravens are the only team he's thrown more interceptions against (10) than touchdowns (eight).
The Patriots, who had the highest-scoring offense in the NFL this season, were held to a season-low point total in their finale - more than 20 below their average.
Welker had eight catches for 117 yards, and Stevan Ridley ran for 70 yards on 18 carries before leaving the game following a fourth quarter carry in which Bernard Pollard hit him in the head so hard that he fumbled away the ball.
''That was the turning point of the football game there on the 40-yard line,'' Ravens coach John Harbaugh said. ''It was a tremendous hit. It was football at its finest. It was Bernard Pollard making a great physical tackle, just as good a tackle as you're ever going to see in football right there. That probably turned the game around right there.''
Patriots cornerback Aqib Talib hurt his thigh and defensive tackle Kyle Love injured his knee. Backup safety Patrick Chung was helped off the field after one play.
Record-setting tight end Rob Gronkowski, who broke his arm twice during the season, watched the game in owner Bob Kraft's suite. After the game, Kraft patted Brady on the helmet as he walked off the field.
''It always comes to a screeching halt,'' Brady said. ''There's only two teams that advance. Those two teams deserve it. We've lost before. It takes a while to get over.''
---
Online: http://pro32.ap.org/poll and http://twitter.com/AP-NFL
---
---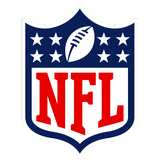 Get more from National Football League
Follow your favorites to get information about games, news and more
---