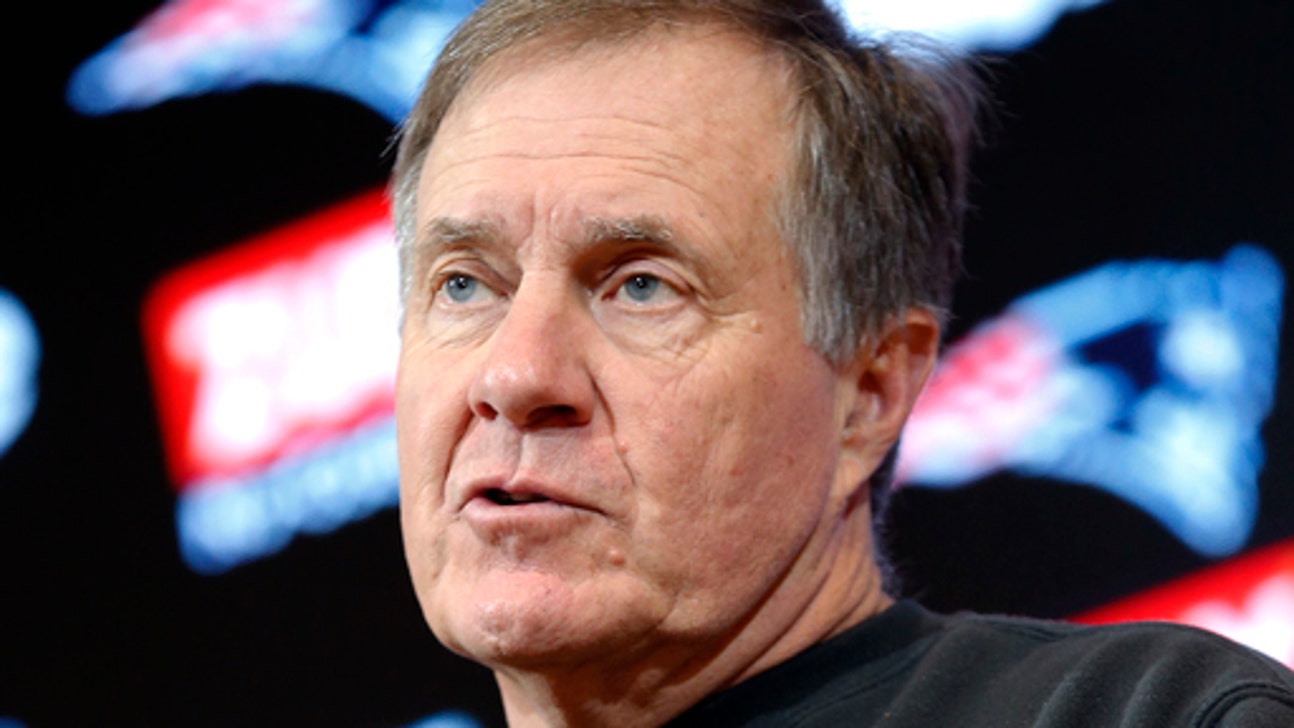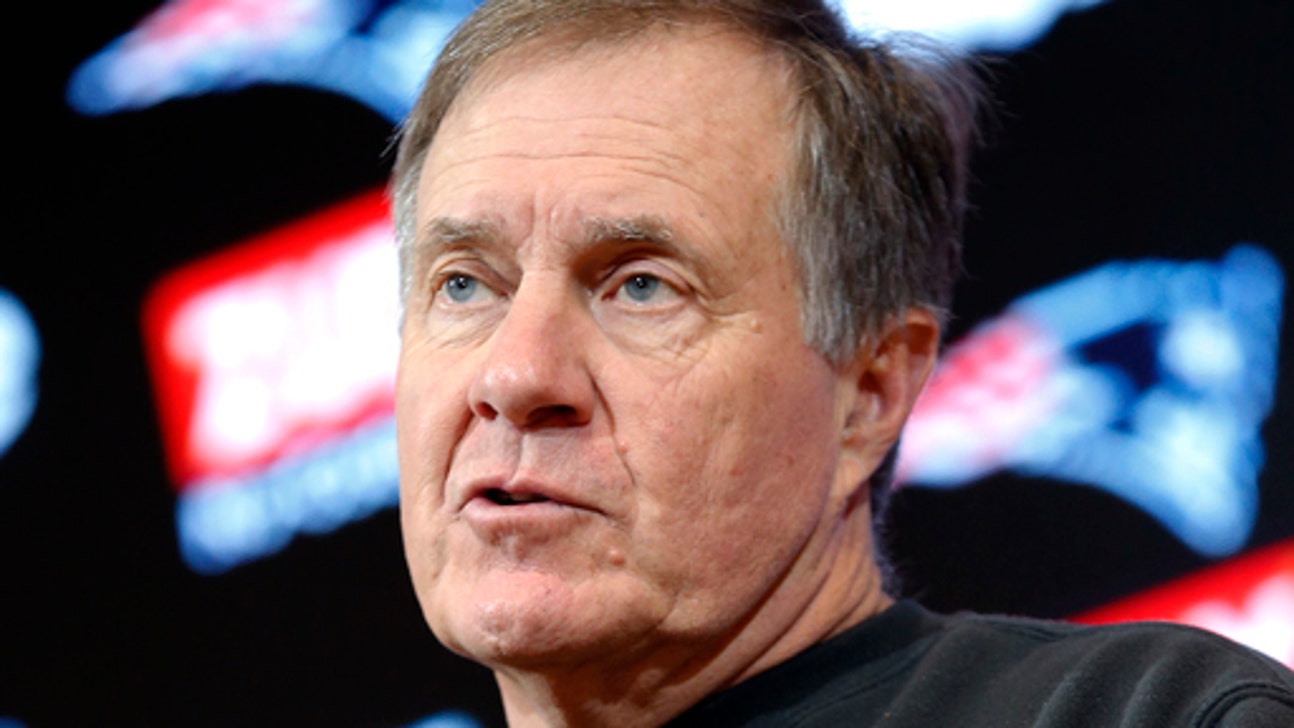 Patriots enjoying a 17-year run of dominance of Bills
Updated
Mar. 4, 2020 2:48 p.m. ET

ORCHARD PARK, N.Y. (AP) Rob Gronkowski says he's getting fewer ticket requests from family and friends wanting to see New England play the Bills in Buffalo because they don't like being stuck in the upper level of New Era Field.
''They don't even ask me anymore,'' the Patriots tight end and Buffalo-area native said during a conference call Wednesday.
Asked whether the drop in interest might also have to do with his hometown friends not wanting to witness yet another Bills loss to New England, Gronkowski paused before breaking into a laugh.
''I don't know,'' is all Gronkowski could muster in advance of New England (9-2) traveling to play the Bills (6-5) on Sunday.
Officially, Terry and Kim Pegula purchased the Bills in 2014. In truth, Patriots coach Bill Belichick and quarterback Tom Brady have owned them for much longer during what's become a 17-year run of dominance over their AFC East rival.
The Patriots are 29-5 against the Bills since Belichick was hired in 2000. As for his 15-2 record at Buffalo, Belichick has more wins at Orchard Park, New York, than any Bills coach since Wade Phillips went 17-7 from 1998-2000.
Brady, meantime, is 26-3 against Buffalo, a win shy of breaking Brett Favre's NFL record of most wins by a quarterback against one opponent; Favre did it against the Lions.
Gronkowski, in his eighth season, was nearly caught off-guard when asked if he might empathize with Bills fans when it comes to losing to New England.
''That's kind of a trick question,'' Gronkowski said, laughing. ''It's kind of throwing me off, so I just don't know.''
A look back at Buffalo's annual two-game series which coincides with the Bills 17-year drought:
- 2000: Bills win first meeting against Belichick, with Steve Christie hitting consecutive field goals to tie and secure 16-13 overtime victory. Adam Vinatieri hits 24-yard field goal in Pats' 13-10 overtime win month later.
- 2001: With Patriots starter Drew Bledsoe sidelined, Brady has 107 yards passing with touchdown and interception, and gets sacked seven times (most against Buffalo) in Patriots' 21-11 win. Vinatieri hits 23-yard field goal in 12-9 overtime win.
- 2002: Traded to Buffalo in offseason, Bledsoe manages one touchdown versus Brady's three-TD outing in Patriots' 38-7 win. Bledsoe throws four interceptions in 27-17 loss month later.
- 2003: Bills defensive tackle Sam Adams makes cover of Sports Illustrated for scoring on 37-yard interception return in 31-0 season-opening win. Patriots match it with 31-0 season-ending win in Bills coach Greg Williams' final game. New England goes on to win Super Bowl.
- 2004: Mike Mularkey takes over as Bills coach. Bledsoe sacked six times in 31-17 loss. In final career game against Pats, Bledsoe throws three interceptions, including one to receiver-turned-defensive back Troy Brown, in 29-6 loss.
- 2005: Bills blow 16-7 fourth-quarter lead in 21-16 loss, with Patriots' winning drive set up after Buffalo starter Kelly Holcomb loses fumble at own 32. Bills WR Josh Reed scores on 51-yard touchdown catch with 2:14 left in Buffalo's 35-7 loss.
- 2006: Belichick cautions how dangerous Bills are by specifically referencing Reed's TD before Patriots' 26-8 win over Dick Jauron-coached Bills. Patriots also win season opener 19-17 in game decided by Ty Warren sacking J.P. Losman for a safety.
- 2007: Bills tight end Kevin Everett, recovering from serious spinal cord injury, delivers inspirational message broadcast on scoreboard before prime-time game. Bills respond by watching Brady throw five touchdown passes - four to Randy Moss in first half - of 56-10 win. Earlier, Brady throws four TD passes, including two to Moss, in 31-7 win.
- 2008: With Brady sidelined by knee injury, Matt Cassel goes combined 28 of 40 for 312 yards and touchdown rushing in beating Buffalo 20-10 and 13-0. In 2015, Cassel spends brief tenure in Buffalo during which he upsets Bills fans by attending Kentucky Derby with former Patriots teammates.
- 2009: Bills CB Leodis McKelvin has vulgar symbol spray-painted on front lawn after fumbling kickoff return of 25-24 season-opening loss, in which Patriots score 12 points in final 2:06. Bills, under interim coach Perry Fewell, limit Brady to 115 yards passing, still lose 17-10.
- 2010: Chan Gailey-coached Bills and Patriots trade leads five times before New England pulls out 38-30 win. Brady throws four touchdowns in 34-7 rout in December.
- 2011: Bills end 15-game losing streak against Patriots by rallying from 21-0 deficit in 34-31 win. Patriots turn tables in season finale by overcoming 21-0 deficit to beat Buffalo 49-21.
- 2012: Patriots produce 580 yards offense - most allowed by Buffalo at home - and score touchdowns on six consecutive second-half possessions of 52-28 win . Bills set franchise record with 35 first downs but commit three turnovers in 37-31 loss six weeks later.
- 2013: Doug Marrone's tenure as Bills coach begins with 23-21 loss , sealed by Brady engineering 12-play, 49-yard drive capped by Stephen Gostkowski's 35-yard field goal with 5 seconds left. Patriots also win season finale 34-20.
- 2014: In Pegulas' first game as owners, Brady has 361-yard, four-TD outing in 37-22 win. With Patriots' playoff seeding set, Brady plays one half in 17-9 season-ending Patriots loss, three days before Marrone opts out of contract.
- 2015: First-year Bills coach Rex Ryan playfully ribs Brady for bouncing ceremonial pitch in Boston Red Sox home opener - ''Tom needs to keep his elbow up a little more,'' Ryan says. Brady responds by throwing for 451 yards, most by opponent at Buffalo, in 40-32 win . Bills limit Brady to 277 yards passing but still lose 20-13 in second game.
- 2016: With Brady serving ''Deflategate'' suspension, Bills win 16-0 in New England's first home shutout loss since 1993. Brady returns and enjoys sixth four-TD outing against Bills in 41-25 win . ''You know, they like to talk,'' Gronkowski said of the Bills following the game. ''I'm so glad we came in here and showed them what we're really about.''
---
More AP NFL: www.pro32.ap.org and www.twitter.com/AP-NFL
---
---