National Football League
National Football League
Patriots' Belichick tells of 'Redskins' connection
Published
Aug. 4, 2014 4:09 p.m. ET

RICHMOND, Va. (AP) Bill Belichick says the Washington Redskins were almost his ''second home'' during his first NFL season as a low-level assistant with the Baltimore Colts.
It seems Ted Marchibroda didn't change a thing after going from Redskins offensive coordinator to Colts head coach in 1975, so Belichick was put in a charge of changing the name on the playbook.
''One of my jobs was to white-out `Washington Redskins' and type in `Baltimore Colts' on it and then Xerox it off,'' Belichick said. ''It was literally the same offense, and Maxie Baughan was the defensive coordinator and it was the same defense.
''And I remember there were a couple of pages that somehow snuck into the playbook that `Redskins' didn't get whited out - and I heard about it. ... I learned a lot of about the Redskins organization through the Colts.''
Belichick gets a look at the modern-day Redskins this week.
His New England Patriots joined Washington on Monday for the start of three days of joint practices ahead of their preseason opener Thursday.
''I'm sure there will be plenty of things that we can learn from the way the Redskins do things,'' Belichick said. ''And maybe there'll be some things they do the same, and if there are some things that are different, we'll probably take a look at them and say, `Is that something we can do?' As a head coach of an NFL team, you don't really get many opportunities to see what other people are doing.''
That's fairly magnanimous, given the state of the two franchises.
Belichick has won three Super Bowls as a head coach. His counterpart, Jay Gruden, has won two Arena Bowls. While Belichick can spin yarns about the pre-Indianapolis Colts, many of Gruden's tales go back to the Orlando Predators and Florida Tuskers.
''These guys have been consistently to playoffs and Super Bowls for the last 10, 15 years,'' Gruden said. ''To see how they consistently go about their business is going to be good for all of us.''
DeSean Jackson got to go one-on-one with Darrelle Revis. Vince Wilfork got to hit some unfamiliar linemen. Tom Brady carved up the Redskins first-team secondary, something Robert Griffin III hasn't been able to do with any regularity during this camp. When he wasn't otherwise busy, Griffin was able to watch Brady runs some plays.
''It's not really a time for us to watch him like we're at a zoo,'' said Griffin, who then predicted that quote would become ''a headline.''
When both had free time during a special teams drill, Brady (bright red No. 12 jersey) and Griffin III (bright gold No. 10) chatted on the sideline.
''He was saying he's been in the same offense for 15 years, which is astounding. It's amazing,'' Griffin said. ''He said it's only my third year and that I've got a lot of football left in me. That's big coming from a guy like him. I appreciate that. Hopefully I get a chance to sit down with him if he's not too busy.''
Griffin stayed after practice to sign autographs; Brady didn't. Patriots fans mingled with Redskins counterparts to make up a significant portion of a crowd that was capped using a ticketing system to give everyone space to breathe.
The two coaches were proactively involved, with Belichick paying more attention to defense and Gruden focusing on offense. There were more than 170 players running simultaneous drills on two fields, requiring some serious choreography between the two organizations from the time they started planning this in the spring.
''We originally put a schedule together, sent it to coach Belichick,'' Gruden said. ''He recommended some other things, so we adjusted it to fit what he wanted to do, what we wanted to do, and it really didn't take long. We both have the same goal in mind, and that's to look at our guys and get a good feel for if our guys can play.''
One thing the Patriots have yet to master: how to scale back downfield contact on receivers. The Redskins were instructed on the tighter enforcement of the rules last week, but New England won't get its visit from the officials until next week. That was evident Monday when New England's cornerbacks where grabbing and pushing well past the five-yard limit.
''I don't know if they've got that briefing yet, but we definitely did,'' Redskins receiver Andre Roberts said with a laugh as he walked off the field. ''And we kind of noticed that today.''
---
AP Sports Writer Hank Kurz Jr. contributed to this report.
---
AP NFL websites: www.pro32.ap.org and www.twitter.com/AP-NFL
---
Follow Joseph White on Twitter: http://twitter.com/JGWhiteAP
---
---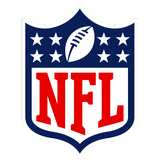 Get more from National Football League
Follow your favorites to get information about games, news and more
---