National Football League
National Football League
Panthers place 2 more on IR; Clausen still starter
Published
Dec. 14, 2010 9:43 a.m. ET

Amid 12 losses and 13 players lost to season-ending injuries, the Carolina Panthers are sticking with their apologetic quarterback.
Minutes after John Fox announced Monday that defensive end Everette Brown and linebacker Jason Williams are joining the crowded injured reserve list, the embattled coach said rookie Jimmy Clausen ''more than likely'' will start Sunday against Arizona.
''I don't think our struggles either (Sunday) or up to date have been all the quarterback position, because we've fielded a few of them,'' Fox said. ''We'll evaluate that this week. We won't announce starters, but I don't see it changing moving forward.''
After another poor performance in Sunday's 31-10 loss to Atlanta, Clausen apologized to linebacker Jon Beason for the offensive woes. That prompted an angry response from receiver Steve Smith as frustrations mount in the locker room of the NFL's worst team.
''You should apologize to the people in the huddle with you,'' Smith said. ''He has a lot to learn. He ain't at Notre Dame anymore, that's for sure.''
Wearing a Notre Dame sweatshirt on Monday, Clausen expressed relief in keeping his job.
''It means a lot to have coach Fox and the rest of the coaching staff have confidence in myself to go out and execute the game plan,'' Clausen said.
The Panthers (1-12) haven't executed many things effectively this season. And now an already thin team with little talent keeps losing players.
After recording 1 1/2 sacks against the Falcons in the best performance of his uneven two-year career, Brown hurt his wrist and needs season-ending surgery. Brown, whom Carolina gave up a first-round pick to get in the 2009 draft, finishes the year with 3 1/2 sacks.
''I think he's been a little up and down, but I thought he had a good day (Sunday) until the injury,'' Fox said. ''I thought he became more productive here as of late.''
Williams, claimed off waivers last month from Dallas, had moved into the starting lineup at weakside linebacker thanks to numerous injuries. But he hurt his knee in practice late last week, forcing Jordan Senn to become the fourth starter in that position against Atlanta.
Fox announced Monday that Williams has a torn anterior cruciate ligament.
''He's a tough guy, was involved in a couple of takeaways,'' Fox said. ''He was getting acclimated to our defensive system, not having been here during camp or the offseason stuff. He's a guy on a short look we thought did a good job for us.''
The Panthers announced no corresponding roster moves Monday as they gear up for a closing three-game stretch with Clausen at the helm. Of course, with only journeymen Brian St. Pierre and Keith Null behind him, Fox doesn't have any attractive options.
The second-round pick from Notre Dame, forced into the starting job by Matt Moore's struggles and then season-ending shoulder injury, appeared to regress Sunday. He completed 14 of 24 passes for 107 yards and an interception. Sacked five times, he again struggled to make quick decisions, including a sack on fourth down near midfield after Carolina had climbed to 17-7 in the third quarter.
Clausen has thrown 193 passes since his lone TD of the season and Carolina's 164 points are 61 fewer than Miami, the NFL's second-lowest scoring team.
Fox sidestepped questions about Clausen's apology on Monday and whether Clausen's confidence is waning,
''I think if you look through that locker room there was a lot of guys who would question confidence at this point,'' Fox said. ''We haven't gotten the results we wanted. I don't know about all of the apologizing stuff. You have to ask those guys.''
Not even Carolina's best rushing performance of the season, 212 yards, could open up the anemic passing game. It's left the Panthers three losses away from securing the No. 1 overall pick.
''That's what makes it so tough is that it's not a bunch of quitters in here,'' left tackle Jordan Gross said. ''It just boggles me why it keeps turning up this way.''
Notes: CB Chris Gamble said his strained left hamstring is feeling better and he expects to practice on Wednesday and start Sunday. Gamble was demoted to nickel back for a game before getting hurt and missing the past two games. He said he recently had a conversation with Fox. ''We talked about the whole situation,'' Gamble said. ''Everything was cleared up.''
---
---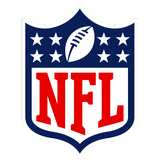 Get more from National Football League
Follow your favorites to get information about games, news and more
---