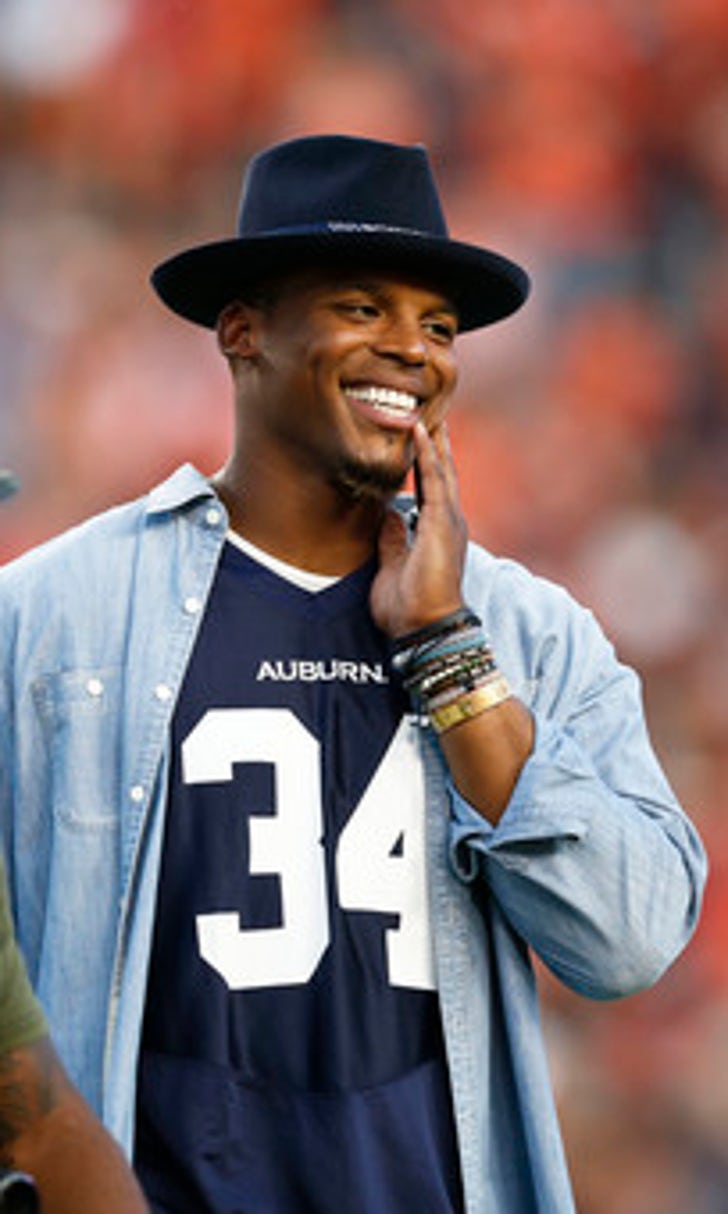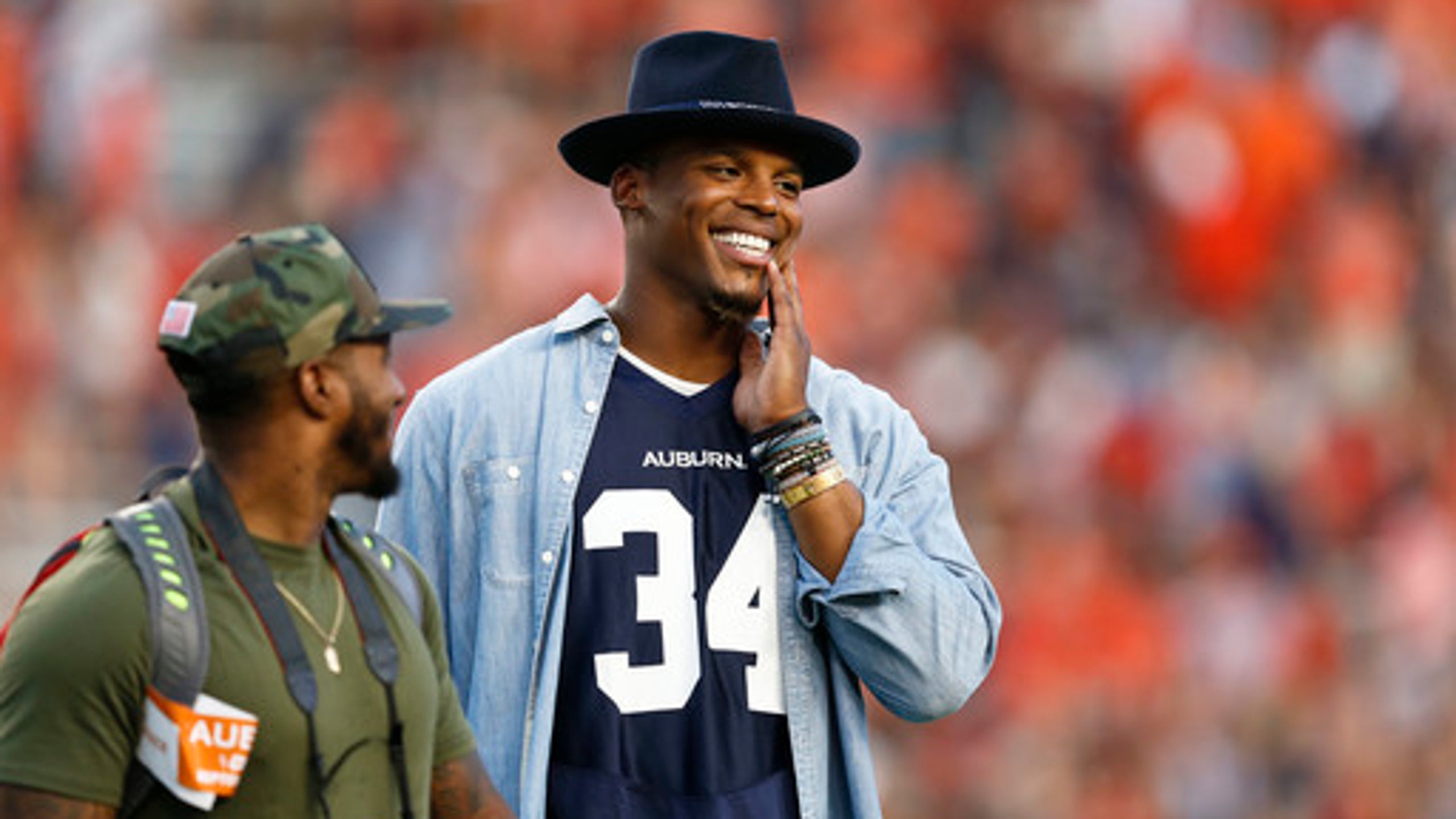 Panthers Newton: I took Super Bowl loss 'extremely personal'
BY foxsports • September 4, 2016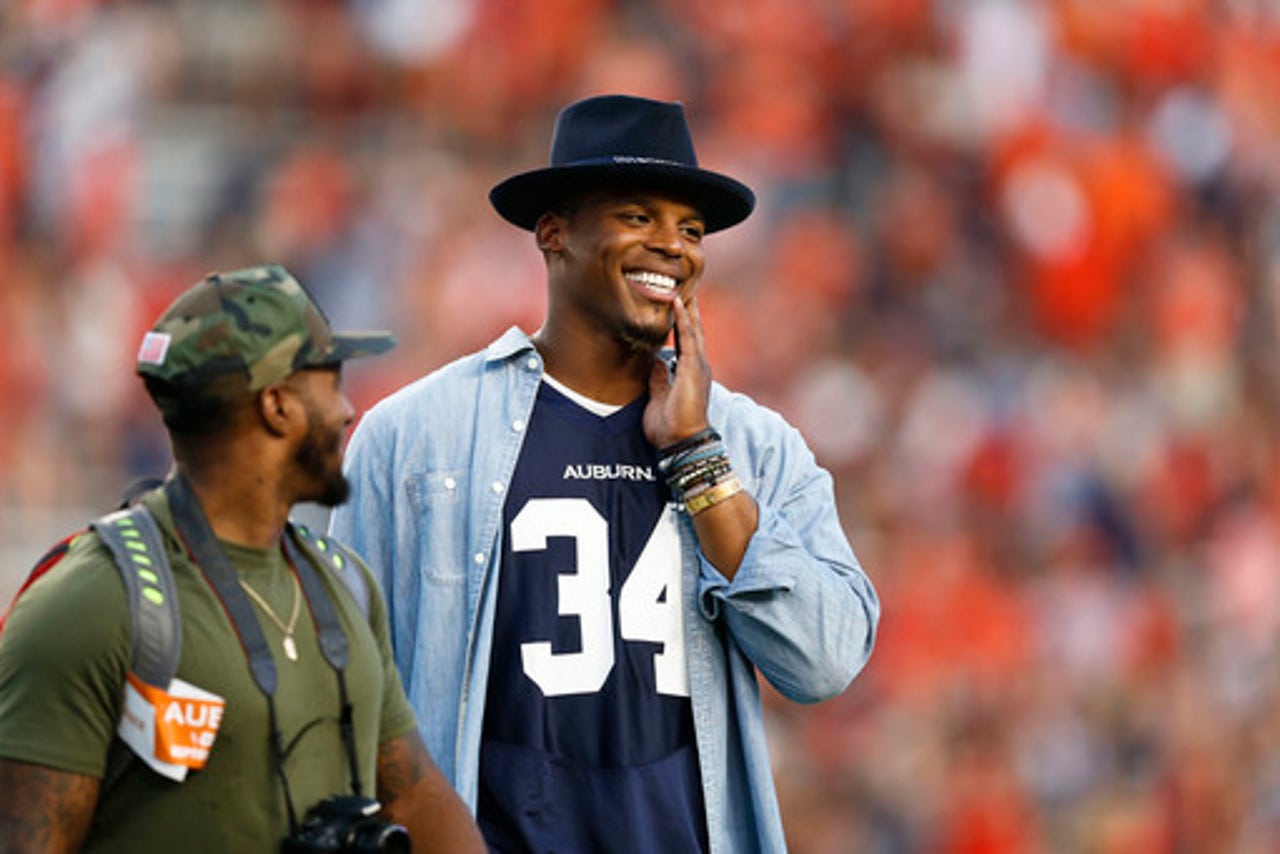 CHARLOTTE, N.C. (AP) The jovial, fun-loving and wide-smiling Cam Newton was nowhere to be found Sunday.
The NFL Most Valuable Player instead took on a serious tone talking about Thursday night's regular season opener, a Super Bowl rematch with the Denver Broncos.
''No one likes losing, so I took it extremely personal,'' Newton said about the Carolina's 24-10 loss to the Broncos in the title game.
Newton had a league-high 45 combined touchdowns in a memorable 2015 regular season and added five more in the NFC playoffs. But he never got a chance to ''dab'' on the game's biggest stage with running back Jonathan Stewart scoring Carolina's only touchdown.
Simply put, Denver's defense dominated.
Newton's 60 minutes of frustration on the field spilled over to his post-game interview where he answered questions with terse, short answers while slumped behind a podium with a hoodie covering most of his face. After three minutes he abruptly got up and walked off, drawing the ire of some other athletes who criticized his antics.
Two days later, upon returning to Charlotte, Newton defended his actions saying ''I've been on the record saying that I'm a sore loser. Who likes to lose? You show me a good loser and I'm going to show you a loser. It's not a popularity contest. I am here to win football games.''
Newton has since backed away - at least some - from that stance.
With time to reflect he told Ebony magazine this offseason that he let down friends and family.
He hasn't talked much about the Super Bowl loss or his post-game press conference since, avoiding most questions related to the game by spinning them toward the upcoming season.
That approach continued on Sunday.
''A lot of people want to make it a rematch. It's not a rematch,'' Newton said. ''It's just our next opponent.''
It's been seven months now since the devastating defeat, and Panthers coach Ron Rivera believes his quarterback's mind is in a good place.
''I think his game is right where it needs to be,'' Rivera said. ''He's focused in on this game. He's focused in on the 2016 season. As I told the players, the most important thing we do is get ready for this game.''
Newton wouldn't say if he's watched the Super Bowl.
But he believes the Panthers will be better prepared to handle Von Miller and Denver pass rush this time around.
The Broncos sacked Newton six times in the Super Bowl, two of those resulting in turnovers leading to 14 Denver points. Newton finished 18 of 41 for 265 yards with no touchdowns and one interception.
''Our preparation will be different, and we will be locked and loaded and ready to go Thursday,'' Newton said.
Newton spent much of his offseason adjusting to becoming a father and working on a Nickelodeon TV show for kids called ''All In With Cam Newton.''
But escaping the Super Bowl loss wasn't easy.
When he posted a picture of himself playing water polo with the U.S. National team on his Instagram account this offseason, Miller photo-shopped himself in sacking Newton in the pool. Miller said did it only because he has immense respect for Newton, whom he called ''the best player in the league.''
Rivera isn't thrilled the Panthers open the season on a Thursday night against Miller and company in Denver.
''Defending NFC champs, it would have been nice to open the season at home, but it didn't happen that way,'' Rivera said Sunday.
He knows it will be a huge challenge for his team playing on the road against the team that has a huge ceremony planned to recognize its Super Bowl win. Even Peyton Manning plans be there.
With all of the emotion surrounding the game, Rivera said it will be ''interesting to see'' how Newton performs.
''He knows this is the big stage,'' Rivera said. ''It's probably one of the biggest stages we will be on as a football team. He has an opportunity to play well and go out and show what he's made of.''
If the sixth-year quarterback views this as a revenge game, he's not saying it.
When asked if beating the Broncos would take the sting out of losing the Super Bowl, Newton simply shook his head.
''No,'' he said. ''We'd just be 1-0.''
---
AP NFL website: www.pro32.ap.org and www.twitter.com/AP-NFL
---
---