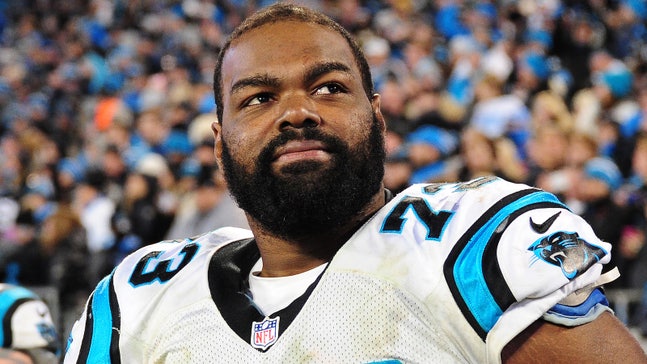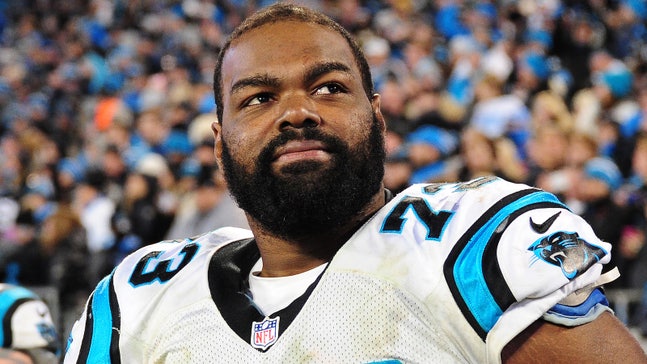 Panthers linemen celebrate Michael Oher's new contract with 'Blind Side' jokes
Published
Jun. 17, 2016 10:45 a.m. ET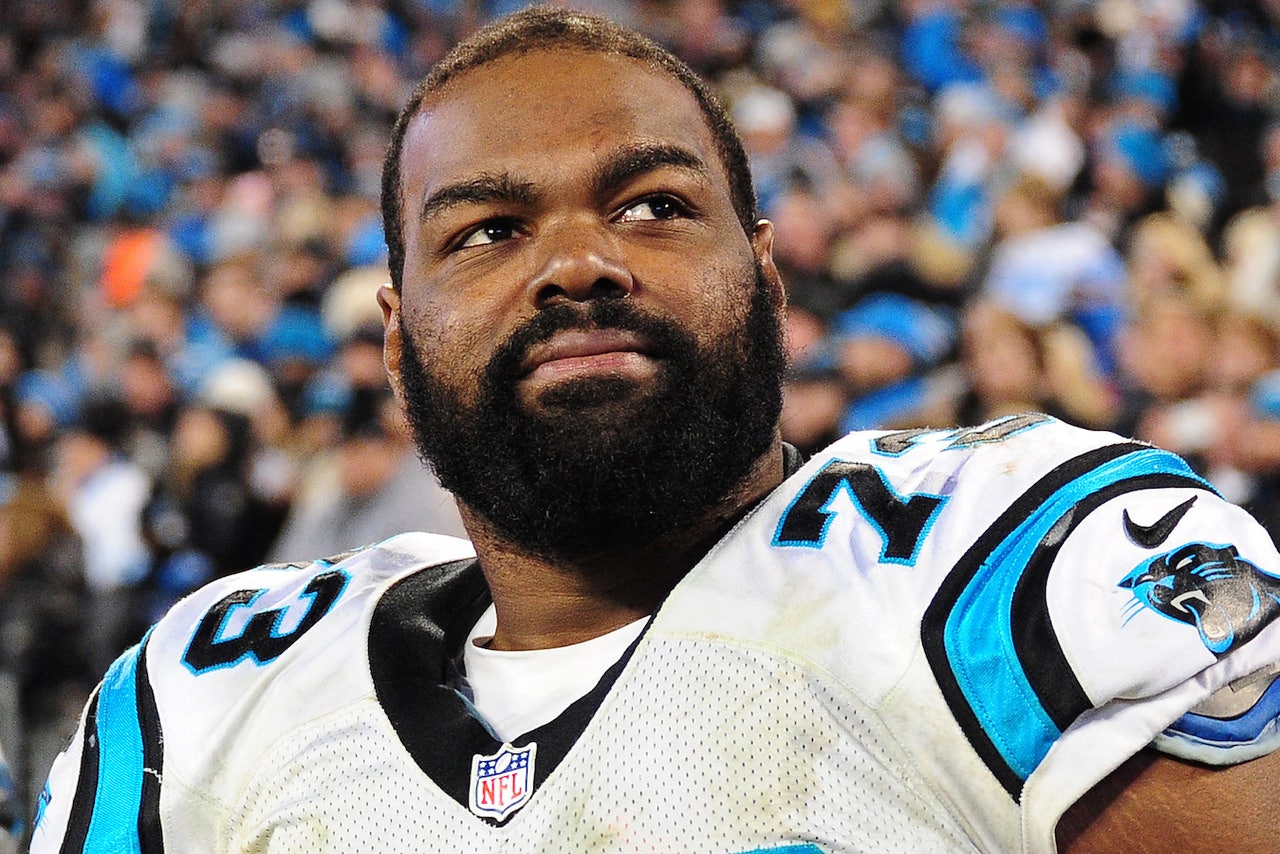 Carolina Panthers tackle Michael Oher has had to grapple with the "The Blind Side" for years and once said the movie about him has hurt his career, but he may have finally outgrown the shadow.
On Friday, the 6-foot-4, 315-pound left tackle, who Cam Newton personally recruited to Carolina to protect him, signed a three-year contract extension for $21.6 million in new money and $9.5 million guaranteed.
After an up-and-down run in Baltimore where he was drafted and one rocky season with the Titans in 2014, where he started 11 games at right tackle, Oher, 30, found his stride at left tackle in 2015 for the Panthers.
And he's enjoying their jokes:
The linemen even got the seal of approval from Leigh Anne Tuohy, Oher's adoptive mother, played by Sandra Bullock in the movie:
Hugs for everyone.
---
---