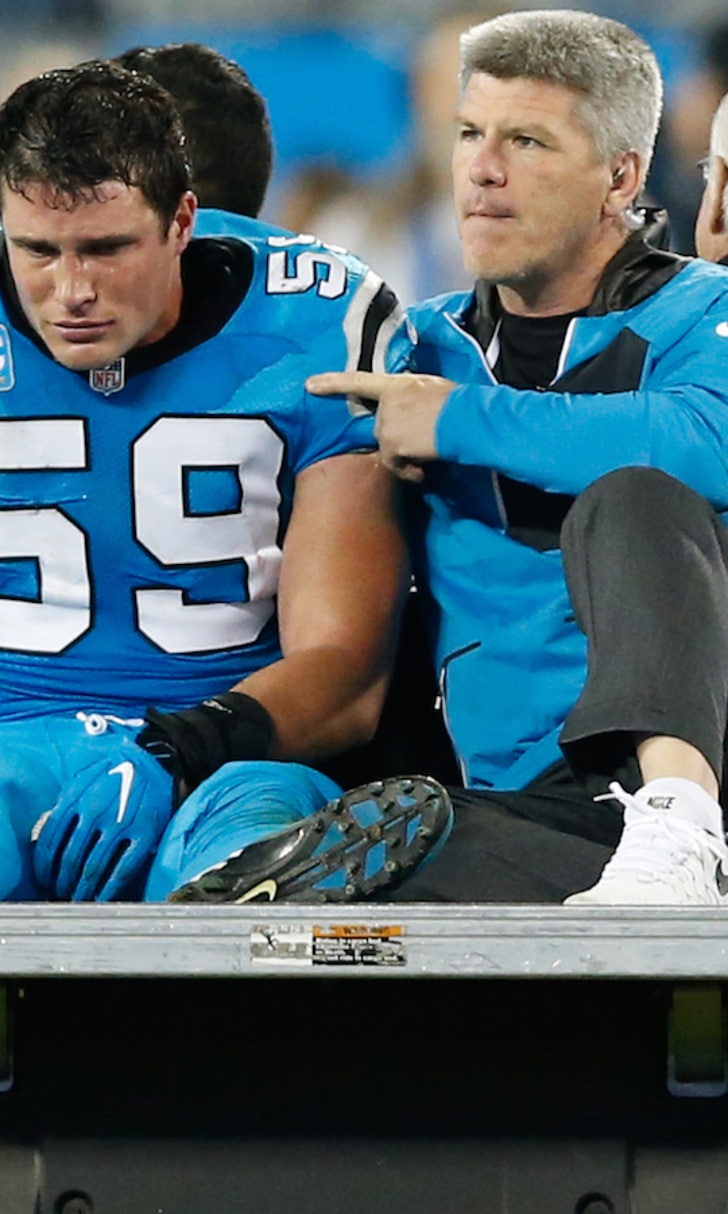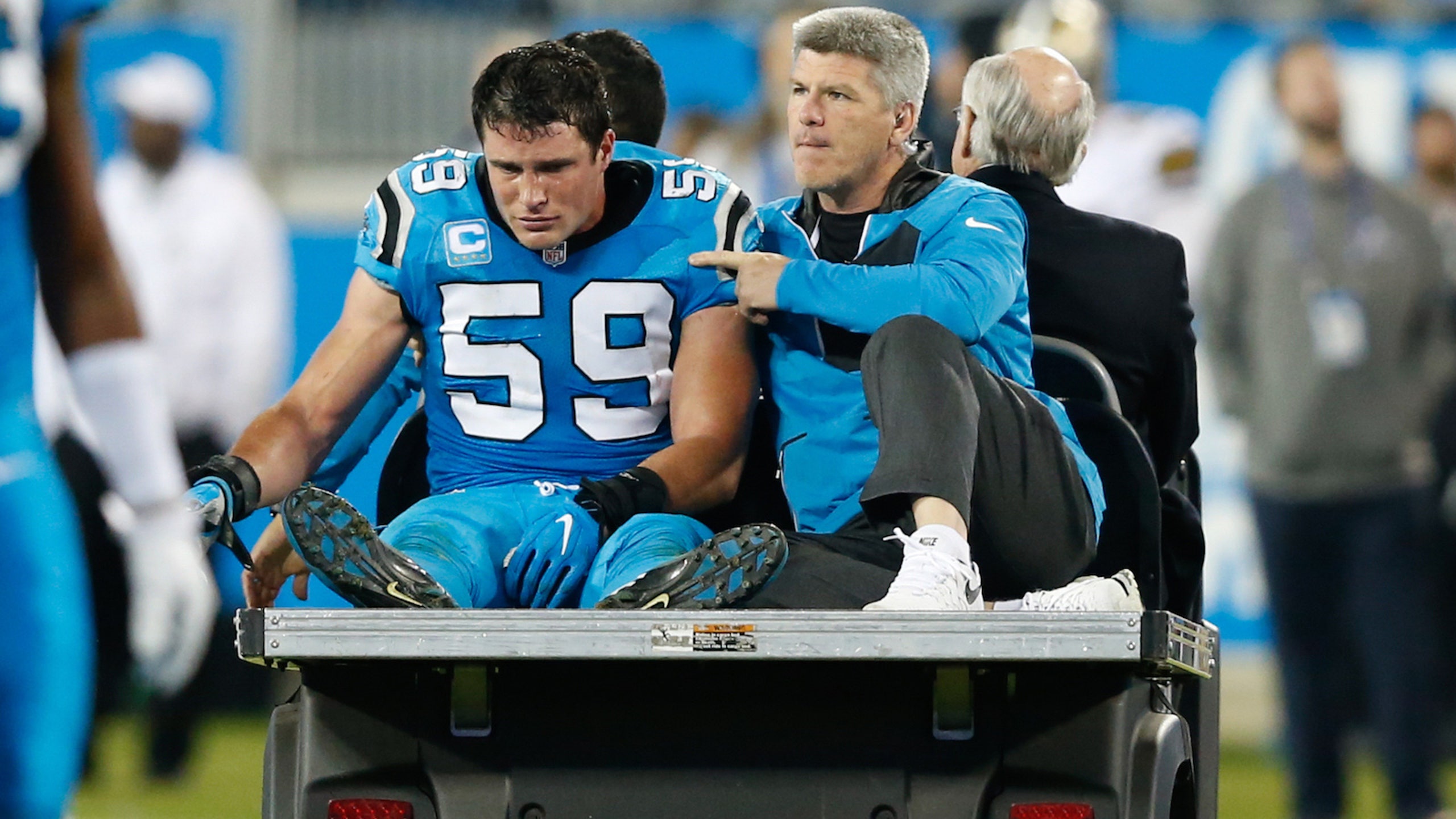 Panthers LB Luke Kuechly ruled out for third straight game with concussion
BY Andrew Lynch • December 14, 2016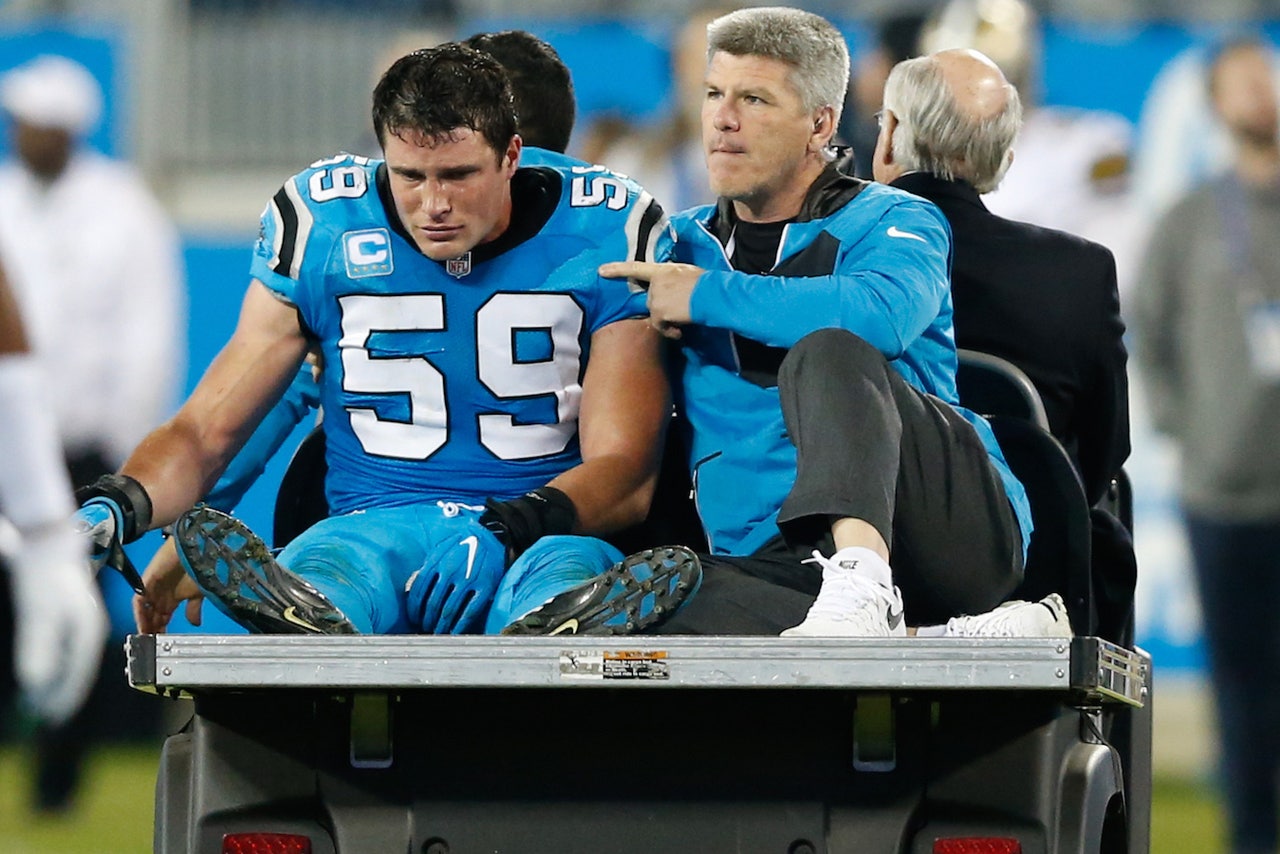 The Carolina Panthers will be without linebacker Luke Kuechly for the third consecutive game, as the team announced Saturday that Kuechly had not cleared the NFL's concussion protocol in time for the Sunday's Week 14 matchup with the San Diego Chargers.
Via Panthers.com:
Linebacker Luke Kuechly has been ruled out for Sunday's game and remains in the NFL's concussion protocol. Safety Kurt Coleman and cornerback Daryl Worley have cleared the protocol.
Kuechly missed three games in 2015 with a concussion as well. He suffered his most recent head injury in Week 11 against the New Orleans Saints. The All-Pro linebacker appeared to burst into tears as he was carted off the field that week, but he shared a hopeful message with fans the next day.
The 4-8 Panthers have a 0.1% chance of making the playoffs, according to Football Outsiders' playoff odds, with FOX Sports' WhatIfSports simulations giving Carolina just a 44.2% chance of winning this week against San Diego.
---
---