National Football League
National Football League
Panthers' Greg Hardy unlikely to escape NFL's punishment
Published
Feb. 9, 2015 3:34 p.m. ET

When Greg Hardy walked out of a Charlotte courtroom on Monday, he was apparently leaving his legal troubles behind him.
Now, it's a question of whether the Carolina Panthers defensive end will be able to ditch his professional issues as easily. Chances are, the NFL won't let that happen.
The free agent-to-be, an elite pass rusher who had 15 sacks in 2013 and one in only one game in 2014 before all parties agreed to sideline him while his legal situation played out, was facing domestic-violence charges and had already been found guilty by a judge. The jury trial didn't occur because, to put it in its simplest terms, the alleged victim, Nicole Holder, was paid to remain quiet, according to the prosecution.
But where the NFL is concerned, Holder has already spoken. She testified Hardy threatened to kill her and that she replied, "Just do it. Kill me."
Given everything the NFL has been through in the last calendar year since Ray Rice was arrested last Feb. 15, one would think the NFL won't want Hardy's name mentioned alongside the other premier players signing contracts when free agency begins on March 10. That day has become another prominent spoke in the wheel that is the NFL news cycle. Allowing Hardy to sign the monster contract he deserves as a player wouldn't please many observers who remain disgusted by the alleged actions of Hardy the person.
Free agency begins one month and one day from Monday. That's plenty of time for the NFL to conduct a full review of Hardy's case and determine whether his case warrants a suspension. Not-so-bold prediction: The league will answer yes to that one and suspend Hardy, perhaps longer than the six-game standard Roger Goodell proposed in his updated domestic-violence policy because there were mitigating factors in this case, namely the weapons allegedly involved. League executives don't operate under the same burden of proof as the court system. They have the previous guilty verdict, they have Holder's testimony and they have the prosecution's claim of a civil settlement between Hardy and Holder. That's enough for them to act, and they surely will. And as we saw with Adrian Peterson, the league won't consider Hardy's paid leave last year to be a form of punishment.
Hardy and his camp surely understand the situation. Their goal will be to move the process along so there is a decision on a suspension before the start of free agency.
It would seem implausible for the league to try any stall tactics similar to the ones used against Rice and Peterson last year. The former was suspended "indefinitely," which was a designation to keep him out until the NFL Players Association could fight the move; the latter remained on the commissioner's exempt list while the league reviewed his case.
The exempt list is where Hardy remains for now. He'll come off of it if and when he's suspended.
This all sets up another potential showdown between the league and the union. If Hardy's suspension is for the entire 2015 season, he will fight it. If it's limited to that six-game benchmark Goodell set, he might just accept it and move on. But if it's in between, it could get interesting.
And here's where it also gets a bit complicated for Hardy: Goodell has often included a stipulation in personal-conduct cases that requires his approval for any contract a team attempts to execute with a suspended player. Goodell did just that with Rice when he was suspended indefinitely last year. Peterson was, and still is, under contract with the Minnesota Vikings, so there hasn't been a reason for Goodell to stipulate he must approve any new deal. But Goodell has maintained his power over when Peterson will return to the field by informing Peterson his reinstatement will be subject to "periodic reviews ... to review the extent to which you have complied with your program of counseling and therapy and both made and lived up to an affirmative commitment to change."
In other words, even if the suspension has already been levied by the start of free agency, there's no guarantee Hardy will be able to sign right away. He might have to sit and watch as teams use their salary-cap space on available players while his situation plays out.
The NFL has taken a far-too-lenient stance on domestic violence in the recent past. The league has strengthened its policies and programs in response. It has also stiffened its penalties.
Hardy might have wriggled free of his legal issues rather easily. But he and his camp still have a few issues to clear up before he can return to the field. Hardy shouldn't expect this part of the process to move as quickly.
---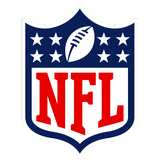 Get more from National Football League
Follow your favorites to get information about games, news and more
---