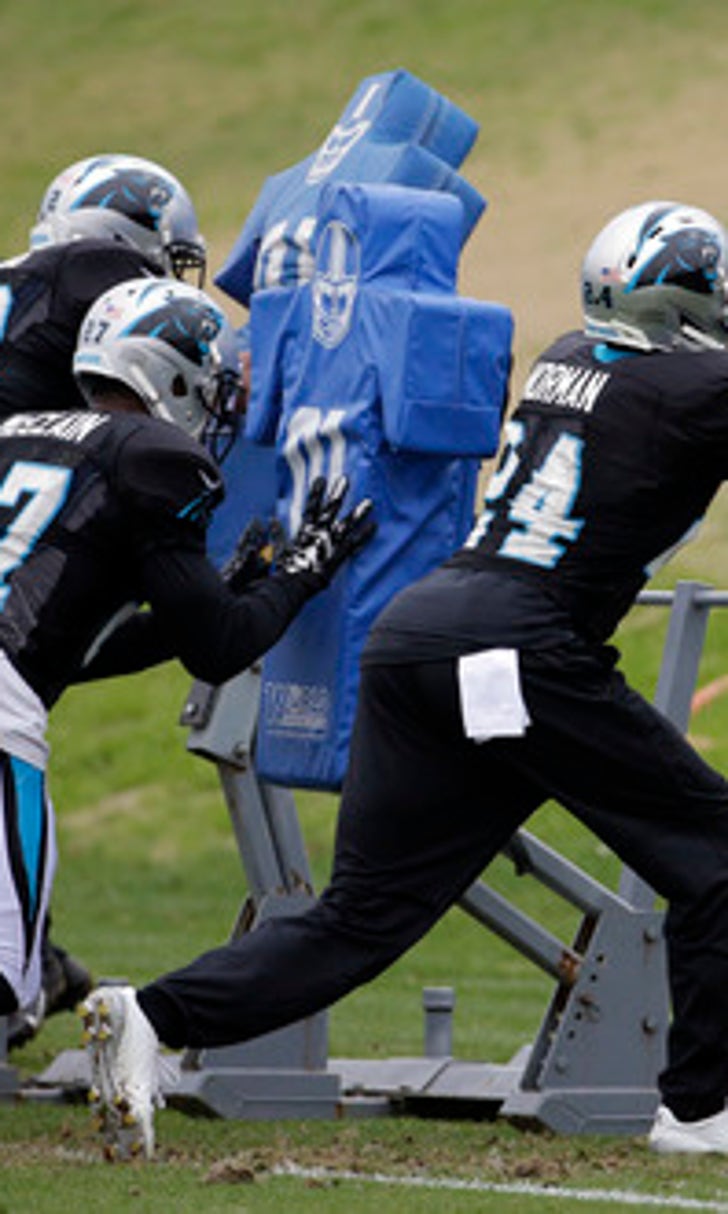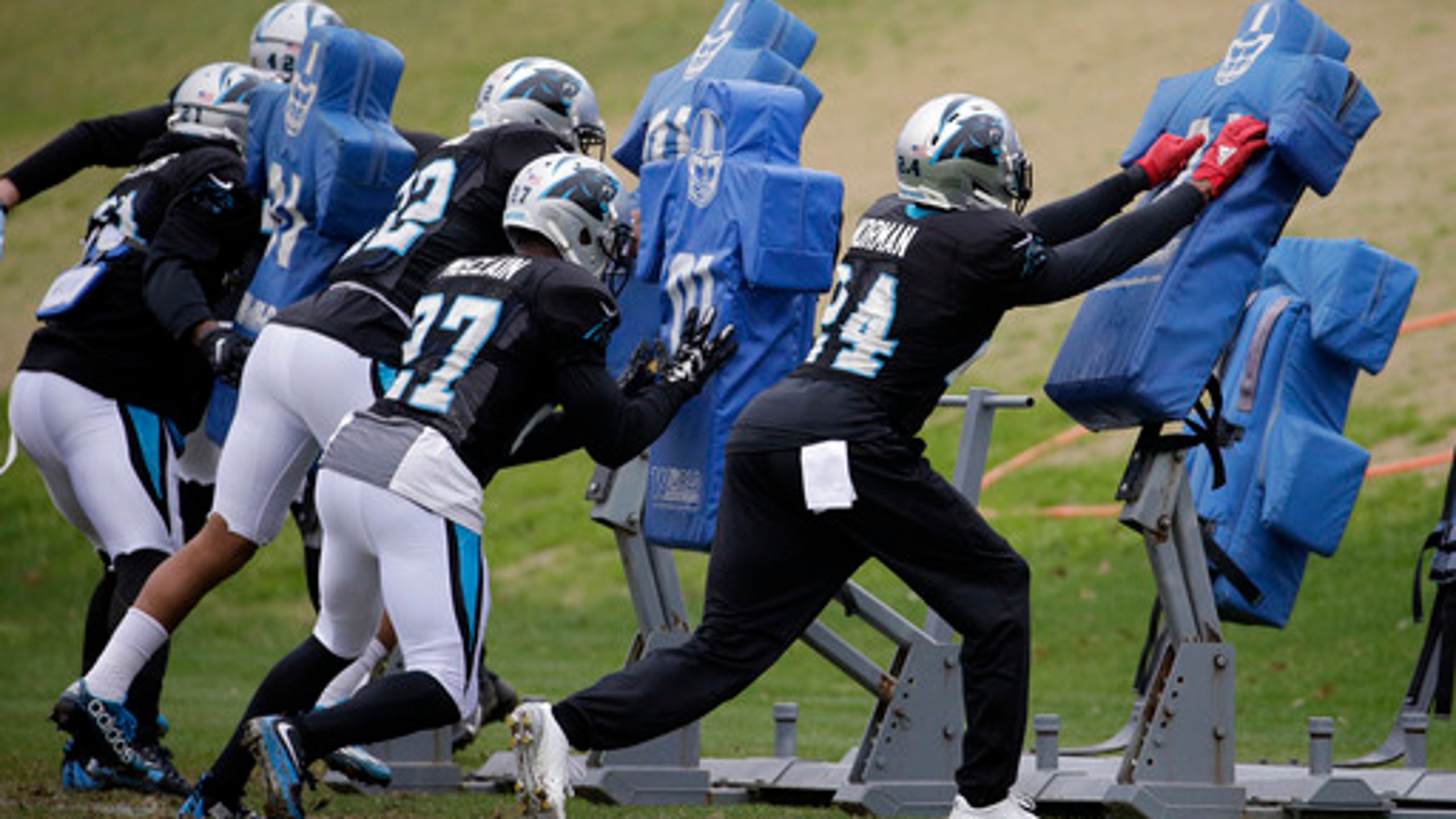 Panthers CB Norman likes getting inside a receiver's head
BY foxsports • January 8, 2016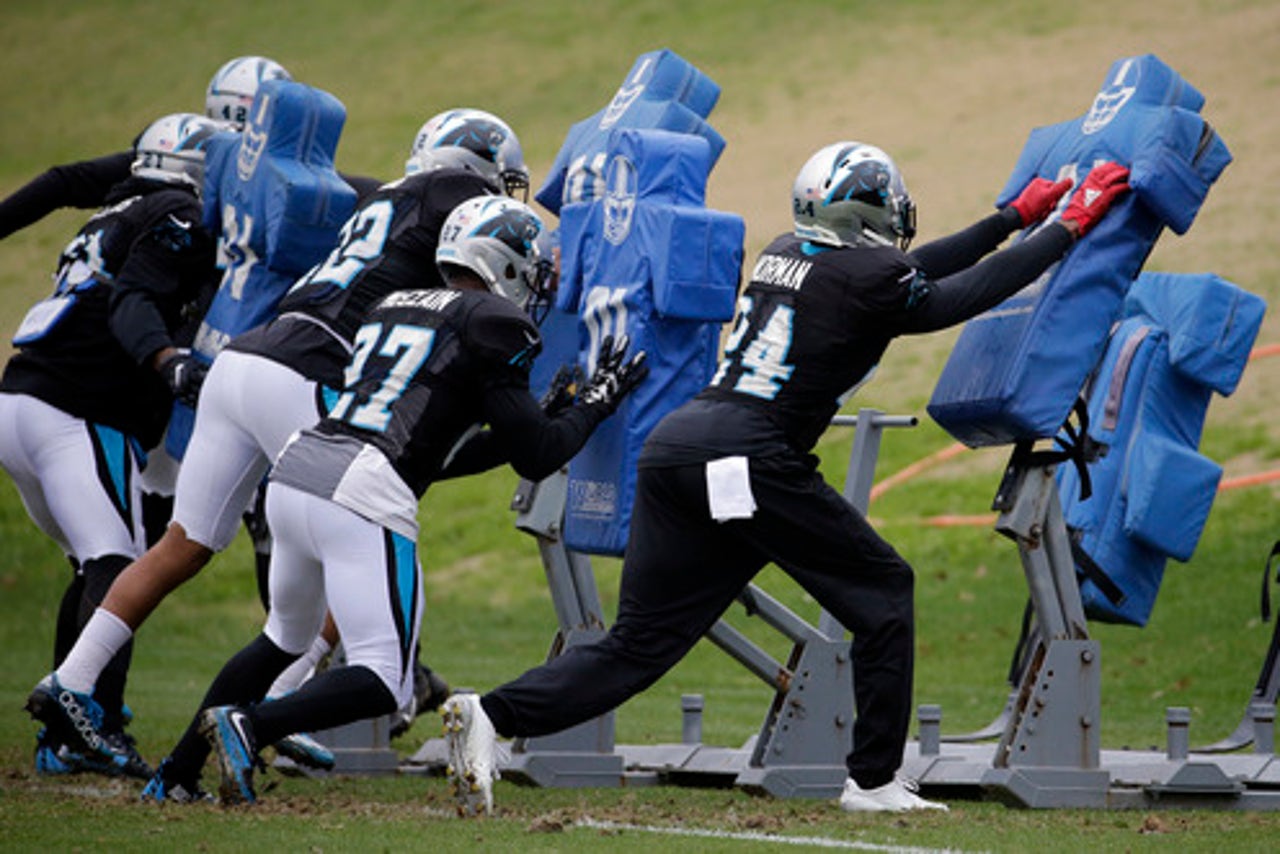 CHARLOTTE, N.C. (AP) Carolina Panthers All-Pro cornerback Josh Norman has developed a knack for getting inside the heads of opposing players.
Just ask Dez Bryant. Or, Odell Beckham Jr. Or, Mike Evans.
Even teammates have been known to feel the wrath of the man they refer to as the ''Dark Knight.'' Cam Newton can attest to that.
The Panthers fourth-year cornerback can trade barbs, banter and shoves with the best of them, a trash talker who likes to throw wide receivers off their game with his physical style of play - along with a few mind games.
''I enjoy it. It's fun. It kind of gets me going,'' Norman said with a laugh. ''But I can play it however you want it. If you want to have a nice day and be quiet, we can do that. If you want to turn it up and go to another place, well, we can go there too.''
He went there with Bryant on Thanksgiving day, getting the Cowboys receiver so upset with his trash talk during the week that Bryant went looking for Norman in a Carolina huddle before the game.
Norman wasn't there, but his teammates told him about Bryant's actions.
Norman said that motivated him and forced him into a dark place - ''I went bat cave on him,'' he said. ''I went `Dark Knight' on him.'' - and held Bryant to 26 yards on two catches in a 33-14 Carolina rout.
He also went there with Beckham, drawing three personnel fouls and a one-game suspension for the Giants wide receiver. Beckham spent much of the game swinging and shoving Norman and even launched himself at the cornerback with his helmet. Beckham did catch a late touchdown pass against Norman, but the Panthers held on for the win.
Last Sunday was Evans' turn. After an incompletion in the end zone with Norman draped all over him, a frustrated Evans turned his aggression on the officials and received two personal foul penalties and was ejected from the game.
''I'm like Houdini, huh?'' Norman said with a laugh when asked about his ability to get under another player's skin.
A former fifth-round draft pick from tiny Coastal Carolina, Norman has played with a chip on his shoulder since coming into the league in 2012. A soon-to-be unrestricted free agent, Norman developed into one of the top cornerbacks in the league, earning his first All-Pro nod on Friday.
He believes it is his physical approach that frustrates some opponents.
''I guess maybe some guys haven't gone up against someone like me, and they don't too much like hands on and the extra stuff that goes on between the whistles,'' Norman said. ''They find it's too much and then they like to talk about it (after the play) and express themselves. And I think they express themselves a little more than I do. At the end of the day, I have been battle-tested ... and I kind of enjoy it.''
Sometimes it isn't an opponent that feels Norman's wrath.
Norman drew the ire of Newton last summer at training camp. After a steady exchange of trash talk on the practice field, Norman picked off a Newton pass and gave the quarterback a stiff-arm on the way to the end zone. Newton took exception, ran down Norman and tackled him near the end zone. The two had to be separated by teammates.
Newton, who has been known to aggravate opponents with his touchdown celebrations, smiles now thinking about the encounter, saying he and Norman are ''close buddies.''
''Josh is a fiery competitor,'' Newton said. ''... By default (defensive backs) are the guys that are swaggier than the other defensive players. And Josh is no different. He plays with a chip on his shoulder and with a different style - and I like it.''
Panthers coach Ron Rivera, whose team has a first-round bye this weekend, can relate.
He played nine seasons in the league with the Chicago Bears, and said cornerbacks are typically the most aggravating players he's been around because they need to be so confident when they're on the field.
''If somewhere along the line you can get inside of a guy's head, I think that is part of it,'' Rivera said.
Norman insists most of the time it's the opposing receiver who starts the trash talk and the shoving, not him. He said he would prefer not to have to go to the ''dark place.''
''I would like a nice calm relaxing day, where we're not in each other's face and there are no flags thrown, no fighting and no fines - just a good clean win,'' Norman said. ''But sometimes we have to go there. Sometimes we have to take out the trash.''
---
AP NFL website: www.pro32.ap.org and http://twitter.com/AP-NFL
---
---