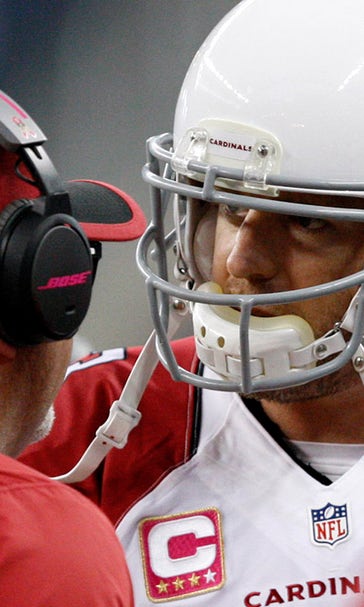 Palmer lauds Cardinals coach Arians' play-calling: 'He was on fire'
November 1, 2015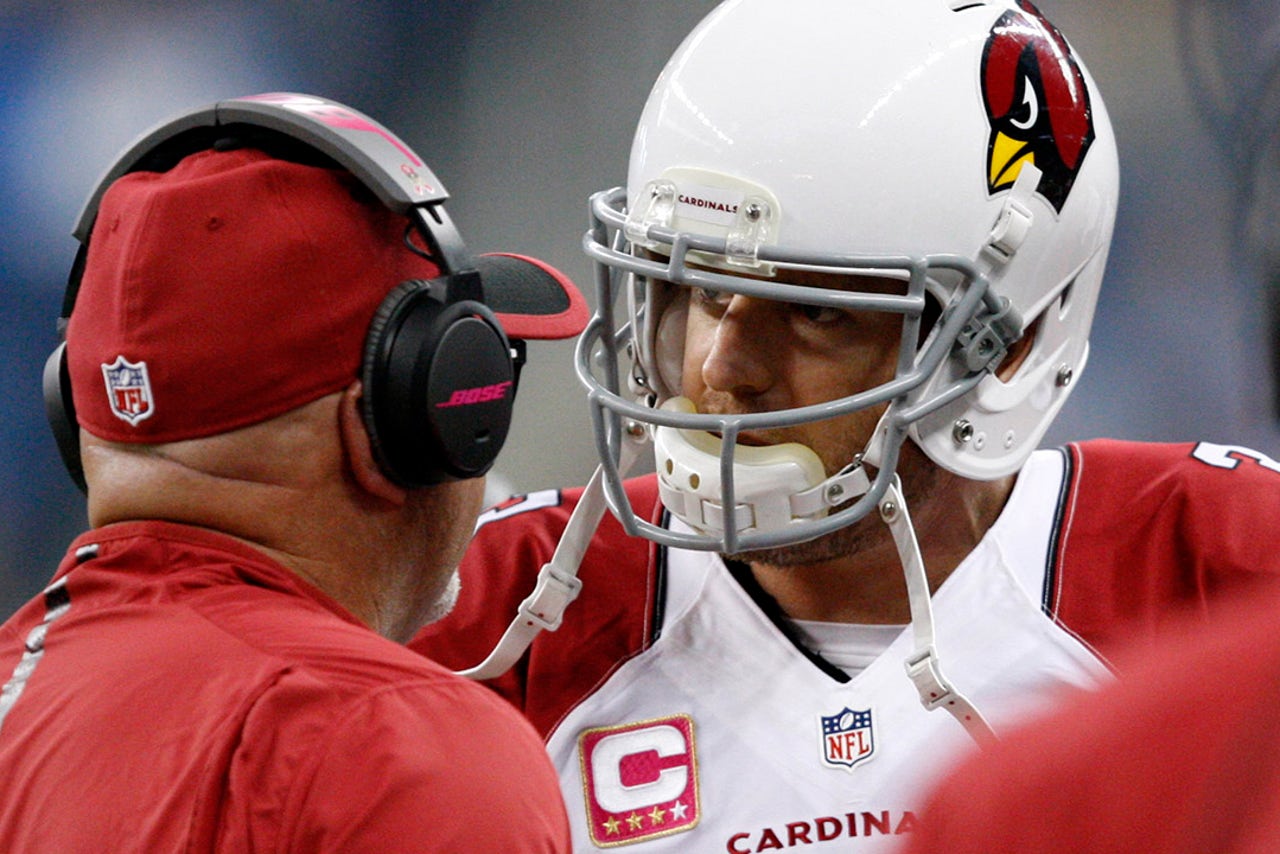 The Arizona Cardinals committed four turnovers and still managed to breeze to a 34-20 victory at the Cleveland Browns on Sunday.
"Today we had the potential for a 600-yard day," Cardinals coach Bruce Arians observed after watching his team erase a 13-point deficit by scoring the final 27 points of the game to head into the bye week with an NFC West-leading 6-2 record.
Quarterback Carson Palmer threw for 374 yards and four touchdowns to move into a tie with Tom Brady of the New England Patriots for the league league with 20 touchdown passes.
"We kept giving them the ball; we kept giving them opportunities," Palmer said. "Had we not done that, who knows what those statistics would have been?"
Palmer, who improved to 22-8 in 30 starts with Arizona, had his fifth 300-yard game of the season - two shy of the team record shared by Kurt Warner and Neil Lomax. He attributed the latest aerial show to the game plan devised by Palmer.
"That was the best called game I've ever been a part of," Palmer said after the Cardinals converted on 13-of-16 third-down chances. "That was the best called game since junior Pop Warner Pee Wee football when I was playing for the Mission Viejo Cowboys and I was getting Cover One. He was on fire."
---
---