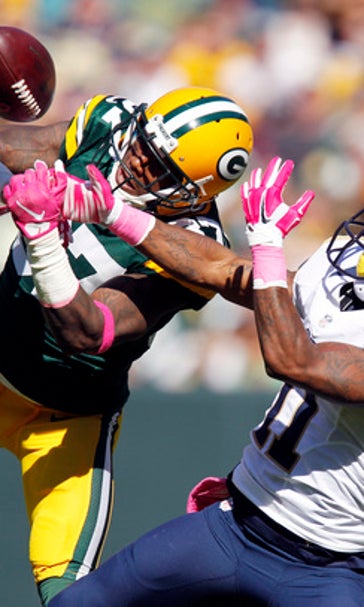 Packers secondary needs to stay up to speed against Arizona
BY foxsports • January 14, 2016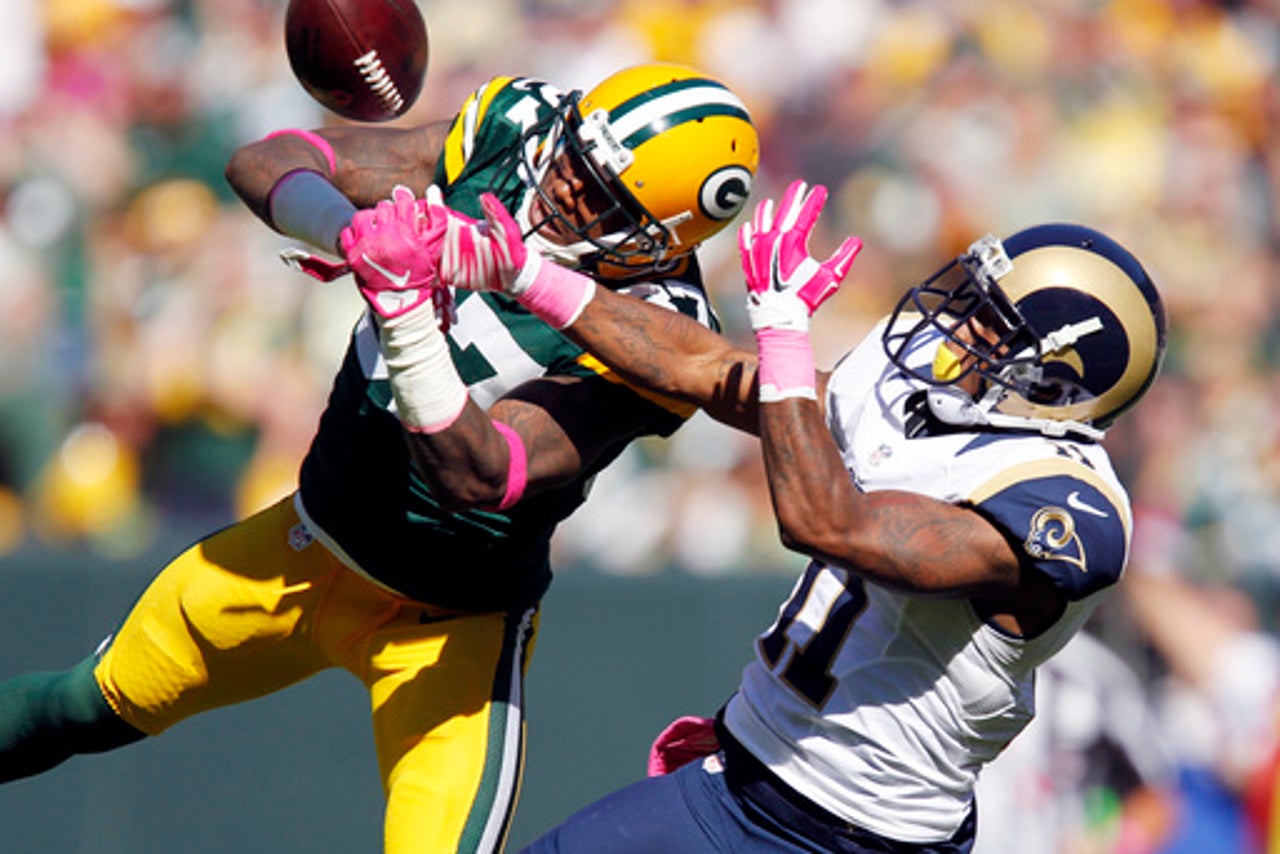 GREEN BAY, Wis. (AP) The Green Bay Packers secondary is getting ready for another track meet in the desert.
For the second time in four games, the defense must try to keep up with the Arizona Cardinals and their speedy receiving group.
''Well top to bottom, it's got to be the fastest group in the game right now,'' Cardinals quarterback Carson Palmer said this week.
Good thing for the Packers that they appear to be inching closer to having a full complement of healthy defensive backs again.
Cornerback Sam Shields practiced for a second straight day on Thursday. Coach Mike McCarthy said that the six-year veteran is close to completing the concussion protocol after missing the last four games with the injury.
Rookie cornerback Quentin Rollins returned to practice on Thursday after getting knocked out of last week's wild-card game win over Washington with a quadriceps injury.
It's unclear yet whether Shields or Rollins will be available on Saturday night in Arizona. The Packers didn't have Shields in Week 16 for the 38-8 loss to the Cardinals.
''I mean it's obviously going to be a big deal,'' Rollins said. ''We haven't been at full strength for a while now.''
But they have found capable replacements to join Casey Hayward while they wait to get back up to strength.
Rollins, a second-round pick, has helped fill the void left behind by Shields' absence. When Rollins got hurt last week, undrafted rookie free agent Ladarius Gunter stepped in and played well.
Another rookie, Damarious Randall, has perhaps exceeded expectations, even for a first-round draft pick. When Shields went down against the Dallas Cowboys on Dec. 13, Randall took over the assignment of covering star wideout Dez Bryant, who finished with one catch for 9 yards.
Palmer has been impressed.
''You know, there's so many different numbers that have been switched in and out, and I know two rookies ... you wouldn't know they were rookies unless you looked at the stat sheet and saw years of experience next to their name,'' Palmer said.
The Cardinals' stats have been even more impressive. Arizona has the league's top offense (408.3 yards per game) and the eighth-best rushing attack (119.8 yards). The passing game (288.5 yards) is second in the NFL.
Larry Fitzgerald leads the receiving group. Michael Floyd had 111 yards on six catches against the Packers. John Brown can run even faster than Floyd and beat the Packers deep.
''They've got three guys that are distinctly different and that's always a challenge,'' McCarthy said.
Shields would give the secondary a huge boost if he returns. But even then, the Packers have played relatively well in the defensive backfield on the league's sixth-ranked pass defense (227.6 yards per game).
Another big day rushing the passer would help ease the pressure on the rest of the defense. Green Bay had six sacks last week, and pressuring Palmer just as much would help this week.
Still, the secondary might be one of the most consistent units on the field on a defense that has played fairly well this season. The lopsided score of the first Arizona game masks the effectiveness of the defense because two Cardinals touchdowns came on fumble returns following sacks.
A third Arizona touchdown came on a short field after Packers running back James Starks fumbled at his 26. The Cardinals scored two plays later.
For Randall, the familiarity of having just kept up with the Cardinals playmakers three weeks ago will help - to a point.
''This is to play for a berth in the NFC championship game,'' Randall said. ''It doesn't matter what happened a couple weeks ago.''
NOTES: LT David Bakhtiari (ankle) was limited in practice for a second straight day. He has missed the last three games. ... Only WR Davante Adams (right knee) sat out practice. He appears to be a longshot at best to play on Saturday. ''If he doesn't practice by tomorrow, then he won't make it,'' McCarthy said.
---
Online:
AP NFL websites: http://pro32.ap.org and http://twitter.com/AP-NFL
---
---