National Football League
National Football League
Packers, Saints on stage for 'mini Super Bowl'
Published
Sep. 7, 2011 9:16 p.m. ET

Look past the towering rock concert stage that engulfs part of the Lambeau Field parking lot and there's a pair of massive banners depicting Aaron Rodgers and Drew Brees hanging off the arena across the street.
Hotels will be full. Schools will close early. Coolers will be stocked and grills will be sizzling as a presidential speech goes largely ignored. As Kid Rock warms up for a pregame concert, there will be no doubt that a bigger-than-big game is hitting the NFL's smallest market.
Rodgers and Brees are the last two Super Bowl MVPs, leading the last two Super Bowl winners into Thursday night's opener. For the league, it's a chance to finally put away any lingering resentment from an offseason filled with ugly and tense - and ultimately successful - labor negotiations. For the Saints and Packers, it's a chance to send an early message that they intend to contend again.
Greg Jennings said it feels kind of like a ''mini Super Bowl,'' but Rodgers wasn't quite willing to go that far.
''It's a similar feel to a big game, a playoff game,'' Rodgers said. ''I don't want to say the Super Bowl. There's a big atmosphere outside the stadium. But the only thing that matters is taking care of business on the field.''
Brees knows no big-picture objectives will be won or lost in the first week of the season.
''I'm sure we're going to get questions about future playoff implications and all that stuff about this game,'' Brees said. ''We see ourselves as a great team and as a contender. They see themselves as a great team and as a contender. The fact of the matter is it's one game and it just happens to be the first game of the season on a Thursday night on national television. But you just try to cut through all that and understand it's just a game, and it's just one game.''
After last year's stunning playoff loss to Seattle prevented New Orleans from repeating, Brees knows firsthand about the scrutiny that comes after winning the Super Bowl.
''You lose a game or something like that, it's like people are just waiting for something bad to happen to your team so they can say, 'I told you so,''' Brees said. ''There's pressure with that, and obviously the expectation level after winning the Super Bowl, the thought being that, 'Hey, there's no reason why we can't go do it again.' You just have to be careful that there's not a sense of entitlement there. It almost becomes even harder the next year because everybody's gunning for you.''
What Brees doesn't know is how the lockout will affect the Packers - or any other team, for that matter. The Saints got together for informal, team-wide workouts during the lockout, organized by Brees. The Packers didn't, and Rodgers and other Packers players have publicly dismissed those workouts as not being worthwhile.
''We tried to simulate as best we could a normal offseason, albeit it wasn't at our team facility and we had to make other arrangements on our own and do everything on our own,'' Brees said. ''The hope was that that would be able to put us into a situation where we felt like we still had an offseason. ... It would feel like we were just going to training camp, just like we were every year, but we were a little bit ahead of the game and maybe would give us an edge.''
The Saints are recommitting to the running game and have some new faces to make it happen. Reggie Bush is gone, but Pierre Thomas returns after being slowed by an ankle injury last season. He'll be joined by free agent addition Darren Sproles and first-round rookie Mark Ingram.
''There'll be plenty of touches not only for Pierre, but for Mark and Darren,'' Saints coach Sean Payton said. ''And it's our job to mix those up and also to let the running back get comfortable and get in a rhythm when he's in the game.''
New Orleans will be without wide receiver Lance Moore, who has a nagging groin injury.
When the Saints are on defense, coordinator Gregg Williams loves to call blitzes. But that's where Rodgers is at his best.
''The one thing about Aaron Rodgers that's most impressive is that he was the best quarterback last year against the blitz and the pressure,'' free safety Malcolm Jenkins said. ''He gets the ball out of his hand quick, so we've got to find ways to create some things.''
Despite the condensed training camp, the Packers have added new wrinkles to their offense, including a no-huddle look that proved successful in the preseason.
The Packers also are getting at least three likely starters back from season-ending injuries: tight end Jermichael Finley, safety Morgan Burnett and running back Ryan Grant; Grant will split carries with James Starks. A fourth potential starter returning from injury, defensive lineman Mike Neal, has a nagging knee injury and his status for Thursday is unclear.
The Packers think the reintroduction of those injured players, along with some incoming rookies who may play significant roles, will help them fend off any sense of complacency that may have prevented past Super Bowl winners from repeating.
After spending last year's Super Bowl run on the sidelines, Finley isn't shy about his goals.
''Win the championship, man,'' Finley said. ''If the chemistry gets back to where it was last year, it's going to be all good from there.''
Rodgers thinks the Packers can be perennial contenders.
''If you think about 'teams of the decades,' those teams won multiple Super Bowls,'' Rodgers said. ''The Steelers of the '70s, Niners of the '80s, Cowboys in the '90s, Patriots in the 2000s were multiple Super Bowl victors. We want to want to re-establish that tradition of going deep in the playoffs every year and making runs at Super Bowls.''
---
---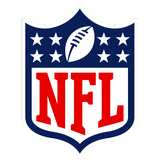 Get more from National Football League
Follow your favorites to get information about games, news and more
---