National Football League
National Football League
Packers' Neal plans another appeal of suspension
Published
Jun. 6, 2012 3:02 a.m. ET

Mike Neal plans on proving his critics wrong this season. And he believes he'll be playing on opening day.
The Green Bay Packers defensive end said Tuesday that he intends to appeal once again the four-game suspension he received from the NFL on March 13 for violating the league's policy on performance-enhancing drugs.
Neal, whose first two NFL seasons have been derailed by injury and ineffective play, confirmed Tuesday that he tested positive for the prescription drug Adderall, a brand name amphetamine used for attention deficit hyperactivity disorder and narcolepsy. Neal claims he was prescribed the drug by his doctor but failed to notify the team and didn't know it was on the NFL's banned substance list.
''I'm getting ready for Week 1 because I'm going to appeal my situation and I plan on playing Week 1 until further notice,'' Neal said. ''I've already appealed it once and the NFL didn't give me a fair chance. But I'm pretty sure that most guys would try to appeal after not getting a fair chance. I think that once everything is finalized and we go from there, I think there's a chance that I might be able to play.''
Based on the language within the NFL's policy on such suspensions, it would seem that Neal's case is closed. According to the league, once the player's appeal has been heard and ruled upon, he receives ''a written decision, which will constitute a full, final, and complete disposition of the appeal and which will be binding on all parties.''
However, New York Giants running back Andre Brown reportedly had his four-game suspension for testing positive for Adderall lifted by the league, which is likely why Neal believes he could win an appeal if granted another hearing. Brown has said he's taken Adderall since he entered the league; it's unclear when Neal began taking the prescription.
Asked about his use of Adderall, a drug whose has come under scrutiny in Major League Baseball, Neal confirmed in a group interview that it was the drug that caused him to fail his test and told the Green Bay Press-Gazette later that he has been diagnosed with Obsessive-Compulsive Disorder (OCD).
''It was Adderall. I'm not ashamed to say it. If I would have known (it was banned), I wouldn't have had this problem,'' Neal told a gathering of reporters at his locker after the team's organized team activity practice ended. ''We're going through everything right now to get my prescription finalized with the NFL and hopefully be able to re-appeal my situation. I never took any steroids. I've never done any HGH. It was an Adderall situation. That's unfortunate, but hey, whatever. It's over and done with now so I can't do anything about it.
''If you look at Adderall, are you going to come in here and run faster, jump higher, block some passes and sack some quarterbacks? In my eyes, I didn't do anything wrong. In my eyes, I just went and sought help that I thought I needed. I didn't go through the team, I went through another doctor. If that was my fault for not being responsible and going through the team, that was my fault and I'll take that. But as far as I'm concerned, if you consider Adderall a performance-enhancing drug, then I think that everybody would be fired (from) their jobs.''
Neal, a 2010 second-round draft pick from Purdue who missed 26 of the first 28 possible games of his NFL career (including playoffs) because of injuries. He missed the first half of the 2011 season after suffering a knee injury in a training-camp practice on Aug. 16 and was a non-factor upon his return to the field.
Asked what happened last season, Neal replied, ''I didn't get in the flow. As everybody knows, I was never playing 100 percent. I was never 100 percent. I guess last year I was more determined to play and not go on IR again. Just me being out there just still gave me a lot of experience. The experience was worth my while. No matter how bad I played, I still got that experience, which I felt like I needed. I gained a lot from it.''
Neal will be challenged to make the team's roster this season after the club added a number of defensive linemen as competition, from draft picks Jerel Worthy and Mike Daniels to free-agent signee Anthony Hargrove and street free agents Daniel Muir and Phillip Merling.
''I think Mike's a totally different man today than he was when he came back from the injury in training camp,'' Packers coach Mike McCarthy said. ''He's more explosive. He's in great shape. He's driven. He's been humbled. He's gone through some challenges.
''I'm hopeful, and I see a lot of signs that he'll continue to grow from the situations that he's been through in the past. It looks like he's back to full strength, and he looks good.''
---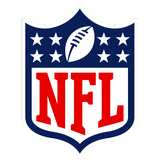 Get more from National Football League
Follow your favorites to get information about games, news and more
---