National Football League
National Football League
Owners, players union set to square off
Published
Feb. 2, 2011 12:00 a.m. ET

After all the planning, trash-talking and media hype, it's almost here.
The Labor Bowl!
Wait. Did you think I was talking about Sunday's clash between Green Bay and Pittsburgh?
Super Bowl XLV will crown a champion for one season. The entire league's future will be shaped by the outcome of the collective bargaining agreement (CBA) negotiations between the NFL and its players union.
In the big picture, the game behind the game is more important, albeit far less exciting to see unfold.
The majority of NFL fans don't want to hear about tycoon owners squabbling with millionaire players about how to split what, for the 2010 season, will likely be a $10 billion pie. The topic is as appealing as Brett Keisel's beard.
But the league and NFL Players Association have forced football's faithful to monitor CBA talks. If a deal can't be reached by March 4, a work stoppage is fait accompli for the first time since the agreement was initially signed in 1993. The only NFL player strikes came in 1982 and 1987, resulting in truncated seasons and bad blood between the league and its players.
An April college draft is still guaranteed even with a work stoppage/lockout, but the fan excitement annually generated by the start of the free-agent signing period will cease. Roughly 500 players set to hit the market will remain in limbo.
The longer the stalemate lasts, the harder it might become to finalize a CBA. During a Wednesday news conference, NFL executive Jeff Pash said the league stands to lose $1 billion should the labor dispute linger and the preseason get canceled.
Here is a Super Bowl-style primer to explain where things stand between the parties, the major issues being debated and potential consequences if the CBA is allowed to expire. Instead of The Black Eyed Peas, our halftime musical guests will be Bob Dylan singing "Maggie's Farm" followed by Europe with "The Final Countdown."
PREGAME SHOW: The NFL and NFLPA both have reached out to the media this week in an attempt to explain and clarify their positions. The process continued Thursday with NFLPA executive director DeMaurice Smith holding a news conference at the union's annual Super Bowl media briefing. Roger Goodell goes Friday with the commissioner's yearly "State of the NFL" question-and-answer session. The two sides are then set to meet Saturday, followed in the coming weeks by the most intensive talks to date between representatives.
"The time has come for both parties to make a shared commitment to devote all their energy to accomplishing a successful negotiation by the beginning of March," said Pash, who is the league's lead CBA negotiator. "If we can do that, we will have a game and economic structure that we can all look back on some years from now and say, 'We did a pretty good job. We got it right. It's better for everyone.' "
X's and O's: The current salary-cap system isn't the problem. That will return after its abolishment for the 2010 season. The biggest issue is how NFL revenue will be distributed between the two parties.
To put the difficulty of negotiating this in perspective, the two sides can't even agree now upon how the money is currently split. The league claims that 60 percent of the revenue goes to the players. The NFLPA insists that players receive only 50 percent of all revenue generated once cap credits are counted.
The NFL also says the current CBA is too lopsided in favor of the players. NFLPA president Kevin Mawae said during a recent Sirius/XM radio appearance that the players received a "great deal," but he also believes NFL owners could be out for revenge through a "let's get back what we feel like we lost" mentality.
The next challenge is leveling the proverbial playing field.
The NFL wants players to take an 18 percent salary cut, which translates to $1 billion a year. The NFL claims the players ultimately will recoup the salary reduction because the money will be reinvested to "grow the game" and generate revenue that will then be shared accordingly. Pash touted new stadiums in Los Angeles, Atlanta and Minnesota as potential projects as well as more international games that could help the NFL establish a foothold in new markets. Pash also said some of the money will go toward expenses that are becoming too costly for owners to solely bear such as stadium upkeep and renovations.
Before agreeing to any sort of pay cut, the NFLPA wants owners to provide all of their financial information to determine the exact costs teams are incurring. The NFLPA has access only to the cost data of expenses that fall under the current CBA (i.e. money that is counted as part of the NFL/NFLPA revenue split).
"It seems to me that if they believe there is something functionally wrong with the operating business model, provide us with some shred of financial information that says teams are losing money or not making enough money and let that serve as the driver for fundamental change," Smith told FOXSports.com last June.
Bob Batterman, a longtime labor lawyer hired by the NFL in 2007, said exact profit margins shouldn't be part of the negotiating process.
"All you've done is create another issue to argue about," Batterman said Wednesday. "No union and no employer have ever, ever agreed upon what the appropriate level of profit is. If you're losing money, what does the union say? 'Oh, don't spend so much on coaches. Don't spend so much on carpeting for the executive office.'
"It doesn't help you get to the conclusion. They have got everything they need to negotiate a deal. Gene Upshaw negotiated a dozen deals and didn't need to know profit and loss."
That doesn't mean Smith is willing to do the same as his late predecessor, especially after spending so much time harping on the need for the NFL to "open its books."
The other major sticking point revolves around the NFL's desire to extend the regular season to 18 games while reducing the number of preseason contests from four to two. The expansion would begin in 2012.
Players are concerned about greater risk for injury and shortened careers. Goodell has said he hopes to temper this by cutting back on the length of "voluntary" offseason programs that are really anything but.
"Nobody wants to go 18 games," Steelers linebacker James Harrison said Wednesday. "It's not conducive to being healthy. It's not conducive to player safety they say they're so worried about."
Smith faces a hard sell with some of his constituents, but common ground could be found if the NFL betters its pension and medical plans for retired players and sweetens the salary pie. Plus, there is no other alternative that will grow overall revenue more quickly.
Among the secondary issues that must be settled between the NFL and NFLPA include a rookie salary cap and improved drug-testing procedures for performance-enhancing substances.
HEAD COACHES: With almost 30 years of NFL experience, Goodell has firsthand knowledge of how previous CBA negotiations were handled by his predecessor, Paul Tagliabue. Smith is a relative neophyte. A trial lawyer and litigator by trade, Smith was a surprise winner in the 2009 NFLPA election to replace Upshaw.
Smith and Goodell maintain regular communication but don't share the same chummy relationship that Tagliabue and Upshaw did. This is one of the reasons CBA talks have dragged to this point.
TRICK PLAYS: Because of his legal background, it isn't surprising Smith has taken a different approach than Upshaw in trying to leverage the NFL. The NFLPA also was successful in forcing the league to adapt a free-agency system through court rulings that followed the 1987 players strike.
But for the most part, the union's recent attempts to find legal pressure points have fizzled.
A special master recently ruled that teams are entitled to keep money from the league's television partners for the 2011 season in case there is a work stoppage/lockout. Even though the cash must eventually be paid back with interest, it would provide even more gold for the NFL's ample war chest. The NFLPA has appealed the decision but a ruling might not be issued until after March 4.
The NFLPA is attempting to generate a public groundswell against NFL owners through a new "Let Us Play" campaign complete with a Bad News Bears-inspired commercial. Smith has talked about the impact a lockout would have on ancillary workers outside the NFL and NFLPA, which could potentially lead to support from other labor organizations.
"If they lock us out, they are going to lose a lot of fans," Harrison said. "Honestly, it's not going to kill us. It's going to kill those people that rely on that year-in/year-out seasonal income. The bars and restaurants, the mom-and-pop shops and the hotels and restaurants that have camps away make 40 to 50 percent of their money based on the summer camps and the season."
The NFL and NFLPA have filtered funds to Washington lobbyists in an effort to curry favor with Congress. So far, it doesn't appear the government has any desire to become involved in trying to mediate a resolution.
"My own view, and I'm not speaking for Jeff or the commissioner, is the union is looking for every way to solve this except for sitting down and negotiating with us," Batterman said. "I don't think Congress is going to solve a collective bargaining dispute."
SPECIAL TEAMS: In the eyes of the NFLPA, the league's addition of Batterman to its negotiating team is an indication NFL owners want a work stoppage in hopes of leveraging players to accept the league's CBA proposal. Batterman represented NHL owners in what became a lockout that led to the cancellation of the entire 2004-05 season.
At a time when the NFL is trying to soften its public rhetoric toward the NFLPA, Batterman accused the union Wednesday of using "scare tactics" in its explanations to players of how their health coverage will be affected by a lockout.
That is a sore subject with the NFLPA. If there is a work stoppage, active players will be forced to pay for their own health insurance through COBRA. For those with large families or children with serious medical issues, the monthly out-of-pocket cost will reach into the thousands.
Batterman insists he isn't trying to cause problems but fix them.
"I have negotiated maybe 500 collective bargaining agreements," Batterman said. "Of those, I think I've had a half-dozen strikes and two lockouts. The rest have been settled below the radar — quietly, peacefully and to the satisfaction of the parties."
Batterman, though, acknowledges the high-profile nature of these negotiations may prevent that from happening. Batterman also said the only other time he has seen "complete unity" between team owners was during the 2004-05 NHL lockout. We all saw how well that worked out for both parties.
INTANGIBLES: The NFLPA will have a harder time keeping its constituents together to tow the party line than NFL owners. Some in-fighting already happened last week after New York Jets cornerback Antonio Cromartie criticized NFLPA leadership for a lack of progress. Seattle quarterback Matt Hasselbeck responded on Twitter by writing, "Somebody ask Cromartie if he knows what CBA stands for." Cromartie's response: "I will smash ur face in."
A lack of unity scuttled the 1987 NFLPA strike when players began crossing picket lines and rejoining their teams.
Cromartie is a pending free agent who stands to cash in when the signing period begins. Cromartie also had documented financial problems last year stemming from child-support issues, which may also explain his anxiousness in wanting a CBA deal done. Pash estimates that as much as $500 million in player contracts will not be doled out without a new labor pact.
The NFLPA has its own war chest and urged players to save at least 25 percent of their 2010 salary to prepare for a work stoppage. However, not everyone has followed the union's advice.
NFL employees aren't immune either. Teams are set to lay off and/or fire staff members — including scouts and possibly assistant coaches — if a lockout begins.
There is a very real possibility the NFL draft will be held before the free-agent signing period, which would change the entire dynamic of how a franchise tries to fill its most pressing needs. New head coaches won't have the chance to conduct offseason workouts and install their playbooks. The league also could see advertisers and lucrative sponsorship deals depart to other sports leagues.
PREDICTION: Despite the back-and-forth verbal jostling, CBA talks aren't nearly as contentious as in 1982 when then-Dallas Cowboys owner Tex Schramm told NFLPA representatives, "You're the cattle. We're the ranchers."
"The animosity back then was palpable," said Packers president Mark Murphy, who was the Washington Redskins' NFLPA representative during that time. "Now, I think there's a respect level. It's just night and day. We've still got a lot of work to do, but it's far better."
That is one reason for optimism that a CBA can be reached — as is the collateral damage that will be suffered if they don't.
"The financial consequences alone ought to be sufficient to compel the parties to get together," Pash said."If there's interruption in NFL football, we have failed to honor the commitment that our fans have made to this league and to this game."
That would make everyone a loser.
---
---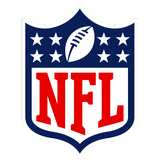 Get more from National Football League
Follow your favorites to get information about games, news and more
---