National Football League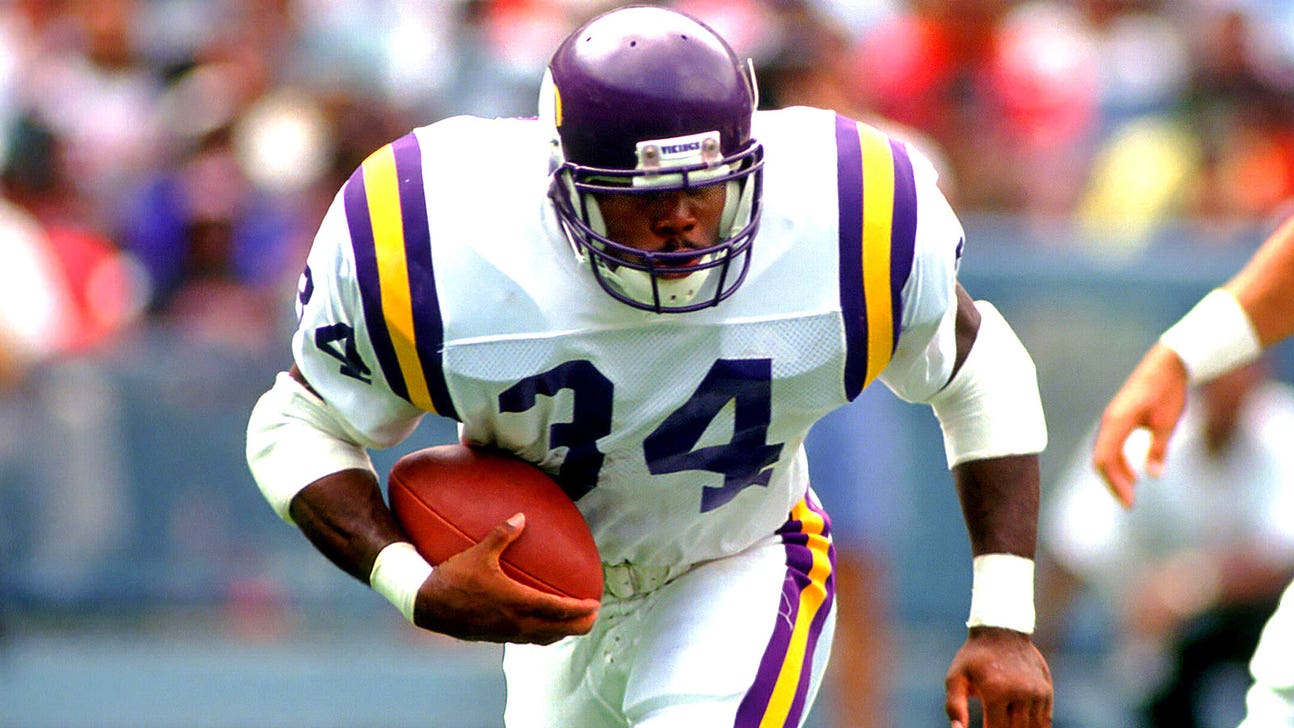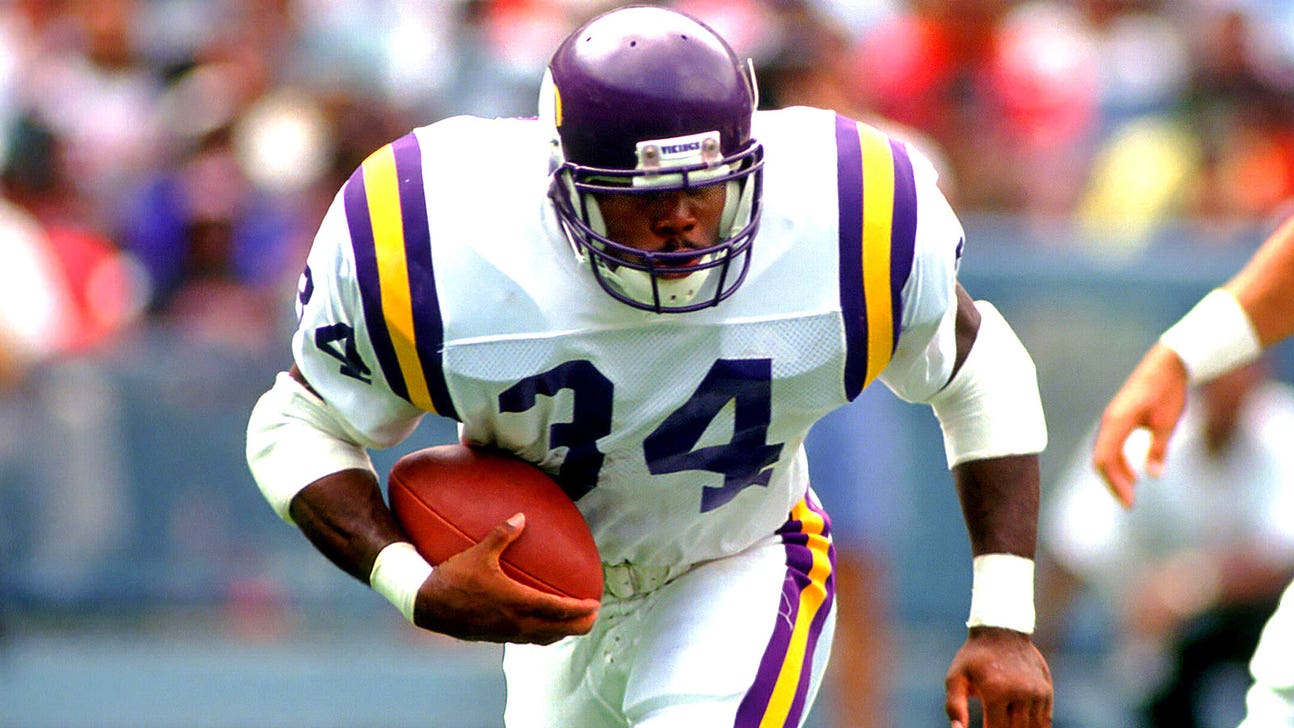 National Football League
Of the four major sports, the NFL's trade deadline is most irrelevant - execs explain why
Published
Nov. 25, 2014 12:13 p.m. ET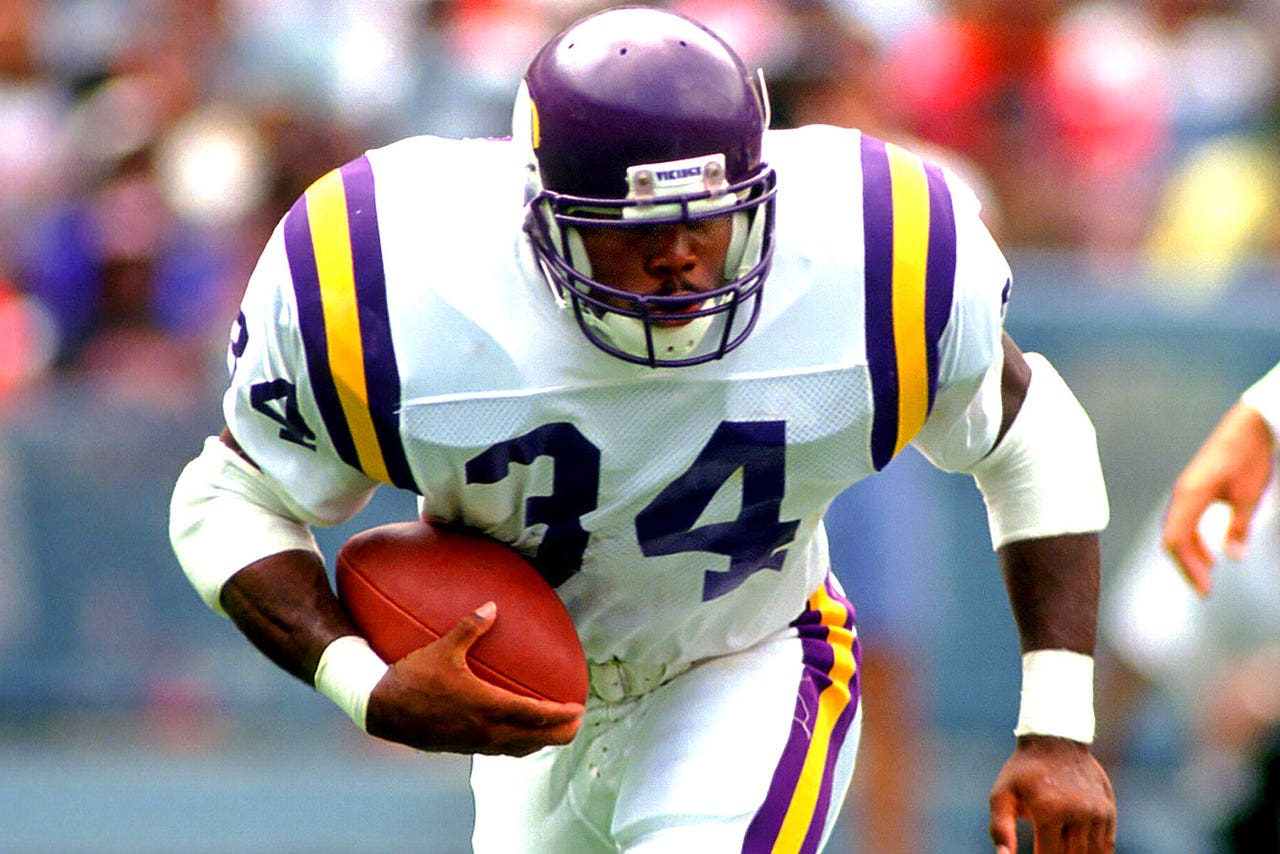 The 2014 NFL season proved once again that behind-the-scenes chatter between team executives before the league's annual trade deadline doesn't correlate to deals actually being made.
"There's more contact than people think, but we want to keep that on the (down-low)," one general manager admitted to FOX Sports with a hearty laugh. "You'll always throw a line out into everything because, heck, you just never know who will be available.
"I got texts every day for probably two weeks leading into the trade deadline from about 15 GMs, not only about our players but about five guys they'd be interested in trading. If all those names got out, it would make the trade deadline a bigger deal than it actually is."
So would pushing the date back until later in the season.
The trade deadline for the nation's three other major pro sports leagues -- Major League Baseball, National Basketball Association and National Hockey League -- falls after the midway points of their respective seasons. The NFL deadline expired Oct. 28, between Weeks 8 and 9.
In 2012, the league and its players union agreed to move the date back two weeks in hopes of facilitating more action.
It hasn't worked that way.
The lone deadline deals this year were Tennessee shipping linebacker Akeem Ayers to New England and safety Mark Barron going to St. Louis for draft choices. League-wide, only one deadline trade was made in each of the previous two seasons.
Around the NFL, personnel executives and coaches have lamented the deadline's timing. A team making a playoff run that suffers injuries in November would relish having the chance to acquire immediate help. For example, the Seattle Seahawks could use a run-stuffer after defensive tackle Brandon Mebane suffered a season-ending hamstring injury in Week 10.
Arizona general manager Steve Keim poked around at the deadline to augment the Cardinals' roster but failed to swing a deal. Cardinals head coach Bruce Arians said the fact so many teams remained in playoff contention in late October was a detriment to roster movement.
"If it were four more weeks, you might be out of it," Arians said of the deadline. "You might trade a guy that's in the last year of his contract and you're not going to get anything for (him now)."
But it's the flip side of such thinking that prompted the NFL to install the deadline. The league wants to discourage franchises from late-season tanking in hopes of securing a higher draft position.
"The theory has always been to protect the integrity of competition for division titles or wild-card berths," said Joel Bussert, the NFL's senior vice president of player personal and football operations. "The obvious example is Team A plays Team C twice in the first six or seven weeks of the season. Maybe Team A loses one game to them. At the same time, Team C is losing. They start unloading players before playing Team B twice in the last five or six weeks of the season. That leaves a much-reduced roster and much less competitive team.
"Is that fair? The point of the rule is to maintain the competitive balance of races."
Bussert told FOX Sports the NFL first instituted a trade deadline 15 years into its existence in 1935. Deals were prohibited after the fifth week of a 12-game season. Bussert said the deadline didn't make much difference because "there were hardly any trades. There were no draft choices to be traded for, and nobody in the NFL was making money so you wouldn't trade a player for cash."
The deadline was moved until after Week 3 in 1941 and remained there until switched to after Week 5 in 1962 following the league expanding its schedule from 12 to 14 games. The NFL-AFL merger in 1970 prompted the deadline adjustment to after Week 6, where it remained for 42 seasons.
There was once a flurry of deadline trading highlighted by the 1974 season in which three starting quarterbacks -- Craig Morton (Dallas to New York Giants), Norm Snead (Giants to San Francisco) and John Hadl (Chargers to Green Bay) -- changed teams. Mega-deals involving Herschel Walker and Eric Dickerson also were consummated as the deadline approached.
The decline began in 1993 when trades began taking on salary-cap implications. Clubs have since learned to structure contracts that mitigate the sizeable cap hit that comes with dealing highly paid players. But franchises also have become more reticent to deal draft picks since the NFL instituted a rookie salary cap in 2011. That's because teams value the chance to lock in young talent at fixed rates that are bargains compared to free-agent price tags.
Football also is a different animal than a sport like baseball, where position play is largely universal. Adjusting to a different NFL system doesn't happen overnight, not to mention handling the personal strain that comes with being abruptly uprooted from home and transported into a new locker room and community. Teams seeking a quick fix at quarterback (Oakland and Carson Palmer in 2011) or wide receiver (Dallas and Roy Williams in 2008) usually don't receive immediate dividends because sufficient practice time is needed to build chemistry between those positions.
"Sometimes it's the system, guys having to acclimate to the community or being bummed out because they're not around their old team," the aforementioned general manager told FOX Sports. "Those are things you take into consideration before making a deal.
"But at the same time, there are some coaches who are able at certain positions to get guys acclimated. It depends on the player -- if he's a smart guy or he's run the same system before or if it's an easier position like pass rusher or running back."
New England was the most active team at the deadline in recent seasons and has enjoyed the most success. Ayers is the latest example. A reserve in Tennessee, he has three sacks, 12 tackles and two starts in four games with the Patriots. Aqib Talib made an even bigger splash when the cornerback was acquired from Tampa Bay in 2012 for a fourth-round pick.
A former member of New England's front office credits head coach Bill Belichick and his staff for making newcomers feel right at home.
"There is the perception with Belichick that everything is very complex and he's incredibly smart, which he is," the ex-Patriots employee told FOX Sports. "But the reality is he simplifies things more than people think. He envisions a specific role for a guy and works him in that way."
Roughly 200 players are out of action right now on injured reserve and on the physically unable to perform list (PUP) or are suspended. With the trade deadline passed, teams must use the waiver wire, promote from the practice squad or dip into a drained pool of remaining free agents to replace any other talent that is lost.
Raiders interim head coach Tony Sparano said a later deadline would allow for better player evaluation and facilitate more deals. Even with Oakland winless after Week 8, Raiders GM Reggie McKenzie didn't look toward 2015 and hold a fire sale on veteran talent.
"As the season gets on, it's a little bit different," Sparano said. "Maybe you can help your team more toward the end.
"But that's when (the deadline) is ... When that came around, not much action at that point."
Nor will there be in the future unless the deadline shifts well into November.
--Bruce Arians and Tony Sparano were interviewed by Alex Marvez and co-host Gil Brandt on SiriusXM NFL Radio
---
---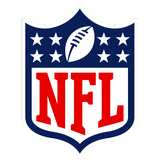 Get more from National Football League
Follow your favorites to get information about games, news and more
---