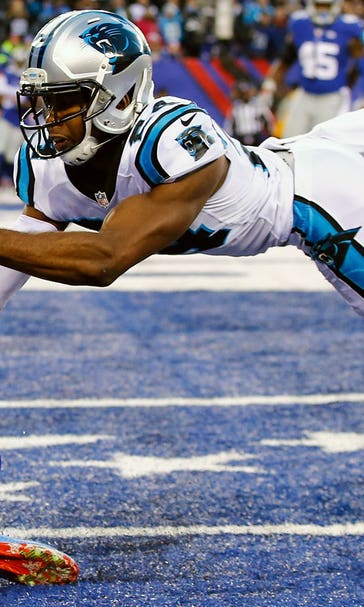 Odell Beckham Jr.'s bad behavior surprises his high school coach
December 22, 2015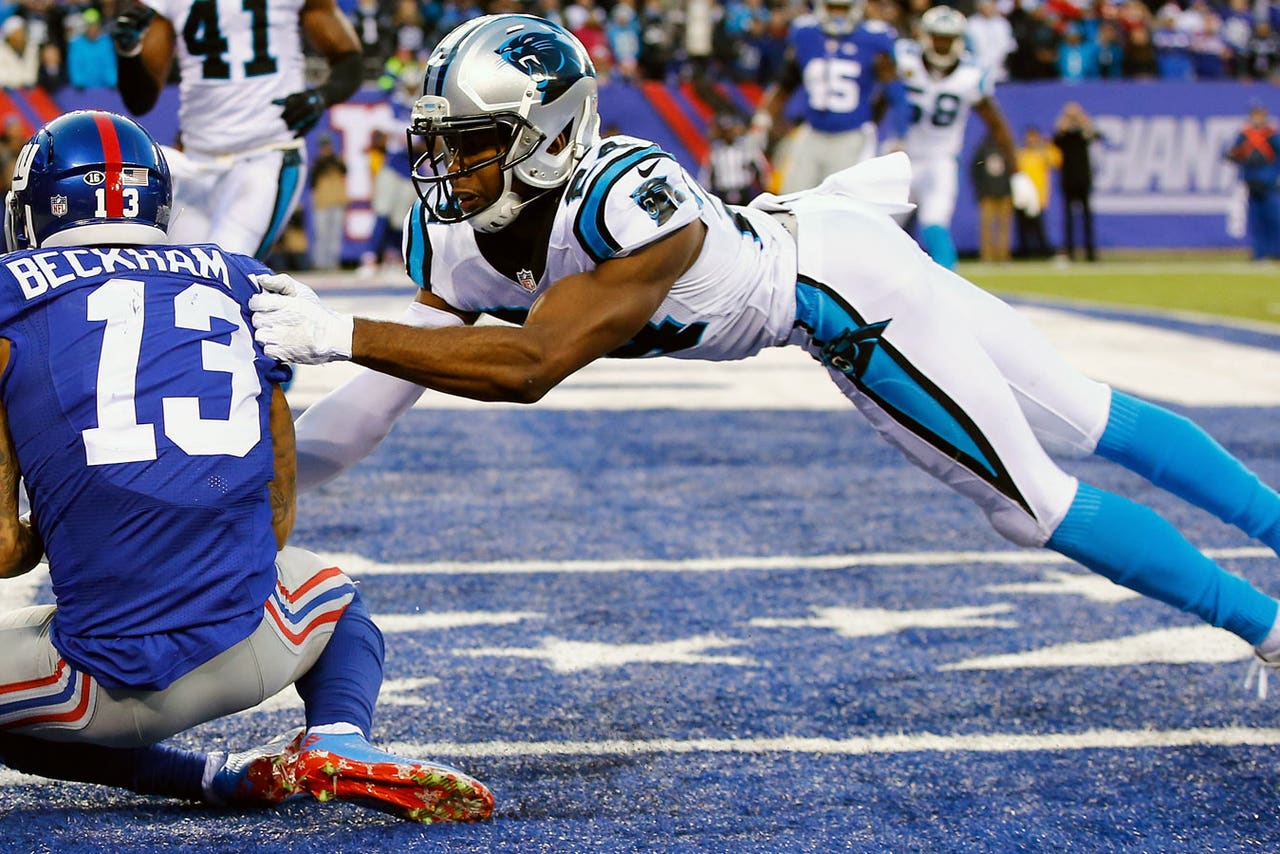 Nelson Stewart was stunned Sunday as he watched New York Giants wide receiver Odell Beckham Jr. lay a dangerous, helmet-to-helmet hit on Carolina Panthers cornerback Josh Norman in the third quarter of the undefeated Panthers' 38-35 win at MetLife Stadium.
The hit, widely panned as a cheap shot, earned Beckham a one-game suspension from the NFL on Monday as much of the football-watching public still fumed about the incident, one of several dust-ups between Beckham and Norman.
But Stewart, who coached Beckham and Giants quarterback Eli Manning at Isidore Newman School in New Orleans, said the play wasn't representative of the type of person he's found the wide receiver to be since Beckham first enrolled as a fifth grader at the prestigious prep school, located blocks from the Tulane University campus.
"Of all the players I've coached, he's one with the highest character," Stewart said of his former team captain Tuesday in a phone interview with FOX Sports. "He was selfless. All he cared about was his team, and individual accolades, records, all the things he accomplished, that always came secondary to him."
In fact, Stewart said he assumed from the outset that there must have been more to Beckham's outburst.
"Obviously you can't hear what's being said and you don't know what's happened, but I knew there had to be something that ignited this or triggered this," Stewart said. "Knowing him and knowing his family -- he was brought up great and has a real high moral code for himself that he follows. People know him as flashy and electric on the field, but he really is a humble young man."
Since the play, multiple reports have indicated what may have caused Beckham to lash out.
On Monday, images emerged of Panthers players carrying a baseball bat in the Giants' warm-up area. Those came with a report that Norman may have threatened Beckham on the field before the game. Additionally, several Panthers players reportedly used anti-gay slurs in an attempt to rattle Beckham, who has 1,396 receiving yards and 13 touchdowns through 14 games this season.
During his time at Newman, Beckham, a U.S. Army All-American, was one of the most composed players on the Greenies' roster, making it more surprising to Stewart that Beckham would allow the Panthers to get in his head.
"He was even-keeled, very cerebral," Stewart said. "We have Hudl, like everyone else, and you can log how much film was watched, and he literally watched 20 times more film than anyone on the team. A lot of it was being critical about how he ran, his blocking, his takeoffs. He was a very hard worker, and he didn't talk all the time, but he was a leader. He led by example."
Over the years, Beckham has remained close with his old high school coach as his profile has risen. When the Giants visited the Saints at the Superdome on Nov. 1, Beckham left tickets for Stewart and his wife, who sat in a suite with Beckham's parents. Beckham also made it a priority to visit with Stewart both before and after the game.
"He's one of the most caring and dedicated kids I've coached," Stewart said. "He's on the cover of Madden and there's all these things he's done, but his personality hasn't changed."
Beckham also seems to find comfort in being back in his home state of Louisiana, particularly at Isidore Newman. The morning after LSU lost to Alabama in the 2011 season BCS Championship Game in his freshman year, Beckham was at the school running routes on the field by himself -- in other words, doing exactly what Stewart would expect him to be doing.
"He worked as hard as any player I've ever coached," Stewart said. "The things you hear about about his work ethic are all true. He was the first one on the field, last one off, and we literally, some nights, had to turn the lights off on him because he wanted to compete as hard as he could. So obviously, he was passionate and he never took a play off."
With that in mind, it's little surprise to Stewart that Beckham has developed into one of the game's premier players.
"He's continued to get better every year, and the strides, he just never stops," Stewart said. "We knew at Lupin Field [Newman's home field] that he could run a 14-yard comeback and make eight guys miss in the open field, but then he did it in the SEC, and now all of a sudden he's doing it on Sundays. Where he is now, he's in another stratosphere."
It only makes things sweeter for Stewart that Beckham is doing it all with another Newman alum throwing him the ball.
"I had tears down my eyes when he got drafted by the Giants," Stewart said of Beckham. "Knowing the Manning family the way I do and the way we do, it was unbelievable, and it was even more unbelievable when I got to see it in person. ... To be able to put kids out there who are so successful at the same time, on the same team, it's a once-in-a-lifetime deal.
"I'm never used to it, and when I see them together, it really takes my breath away."
For a player with that kind of impact, however, there's a certain responsibility to be constantly aware of the way he handles himself on the field. And while Stewart recognizes that there's no place for a reckless collision like the one between Beckham and Norman, he said Beckham will learn from the mistake.
"Obviously there are reactions you wish you wouldn't have had," Stewart said. "But I can vouch for the kid I coached and the kid I know, and this, too, shall pass, and I think I'll be better for it. I really do."
You can follow Sam Gardner on Twitter or email him at samgardnerfox@gmail.com.
---
---