National Football League
National Football League
Ochocinco quiet so far with Dolphins
Published
Jun. 20, 2012 2:34 a.m. ET

Chad Ochocinco made a few nice sideline catches, then took a subdued approach in his first interview since signing with the Miami Dolphins last week.
''It's been very good the past couple of days,'' Ochocinco said. ''Enjoying an opportunity to come here and play at home, play with a great organization. A lot of changes being made here. The coaching staff, I'm enjoying it.
''I'm just having fun. It feels good to have a fresh start and I'm looking to do whatever I can to improve not only on my game but to help this organization get back to where they want to be.''
Ochocinco spoke for 1 minute, 43 seconds before saying he had answered all the questions anyone might have. He finished by saying, ''I love you. Enjoy the show.''
One of the only three questions Ochocinco answered dealt with him playing for his hometown team after spending his first 10 NFL seasons with Cincinnati before playing for the New England Patriots in 2011.
''It's been a childhood dream of mine, growing up watching the Marks Brothers (Mark Duper and Mark Clayton), watching Dan (Marino), some of those guys,'' Ochocinco. ''It's awesome. Throughout the years, I've always played Madden, I've always used the Dolphins no matter where I was playing and to be able to wear the teal and orange, it's a pretty good feeling.''
The Dolphins signed Ochocinco on June 11, four days after he was released by New England.
His one season for the Patriots was a forgettable one, as he caught only 15 passes for 276 yards. It was by far the worst production of his career. Ochocinco had caught at least 53 passes every season since a 28-catch rookie season in 2001.
The Dolphins signed Ochocinco after putting him through a workout, and his new teammates say they've been impressed by how the six-time Pro Bowl selection has looked on the field.
''He definitely has `it,''' cornerback Sean Smith said. ''I know a lot of people had written him off because of his numbers last year, but he's out here, his routes are crisp, he's coming out of his breaks, he looks good. He's definitely going to be one of those guys that turns heads this year.''
Smith was covering Ochocinco one-on-one during Tuesday's practice when the receiver made a leaping grab of a back-shoulder throw from quarterback David Garrard.
Later in the practice, Ochocinco caught another back-shoulder pass from Garrard, this time on the left sideline against Vontae Davis.
''Chad is just trying to prove to everybody he's still Chad,'' Garrard said. ''The things I've seen of him, moving on the field, he's still very quick in and out of his breaks. That's usually the No. 1 decline for an older receiver, and I don't see that. I definitely don't see it with the hands, because he's making some catches, going up over DBs and making the catch. Those are things you want to see him go do, and he's still doing it. He also can talk a little bit, too. He's got to be able to get back to that, too.''
The addition of Ochocinco came almost exactly three months after the Dolphins traded three-time Pro Bowl selection Brandon Marshall to the Chicago Bears in exchange for a pair of third-round picks.
Even though he's never been shy about making predictions in the past, Ochocinco declined to proclaim himself the No. 1 receiver on his new team.
''I was never good with math,'' he said, ''so I'm not good with numbers, either.''
Ochocinco, who has said he's changing his name back to Chad Johnson on July 4, is more concerned these days with getting acclimated to his new team and putting behind a forgettable experience in New England.
''For me, it's about me getting back to the basics, going back to the root of how it all started,'' he said. ''Not as far as playing at home in Miami but as far as my game goes and getting back to what we're all used to seeing, the basic fundamentals of how I became what I am. I think I kind of lost that and I'm looking to go back to Chad Johnson and just make it live again.''
---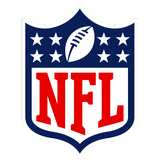 Get more from National Football League
Follow your favorites to get information about games, news and more
---