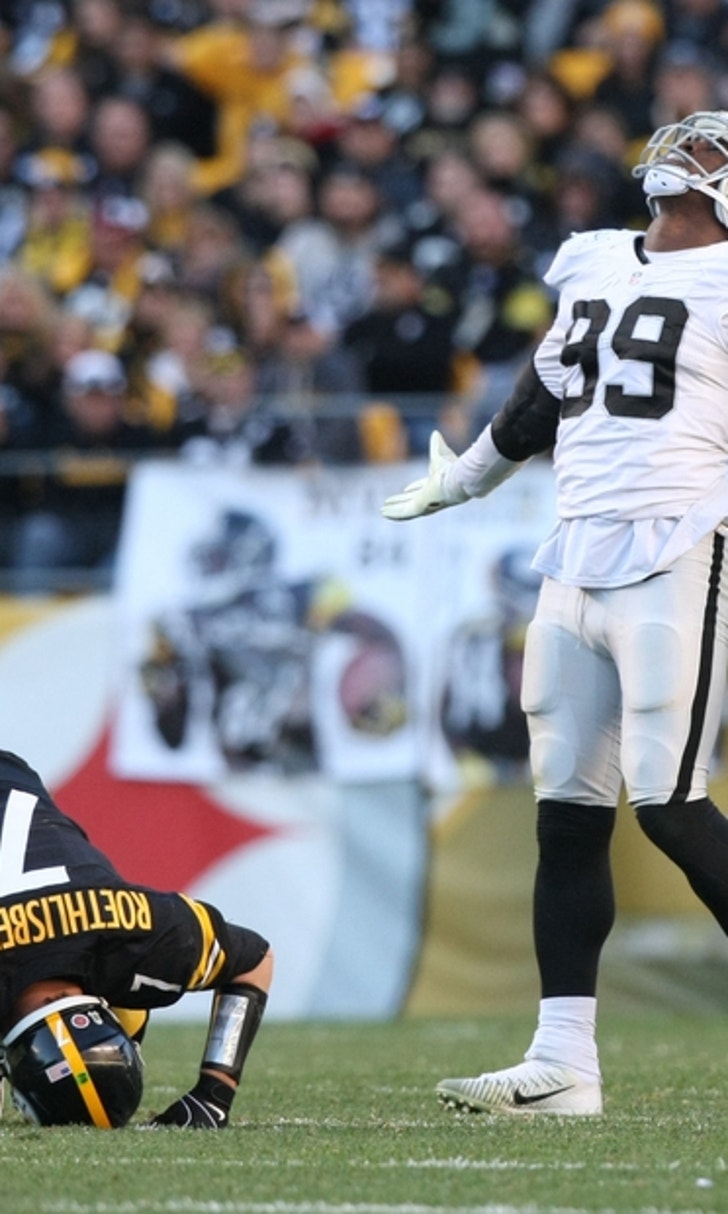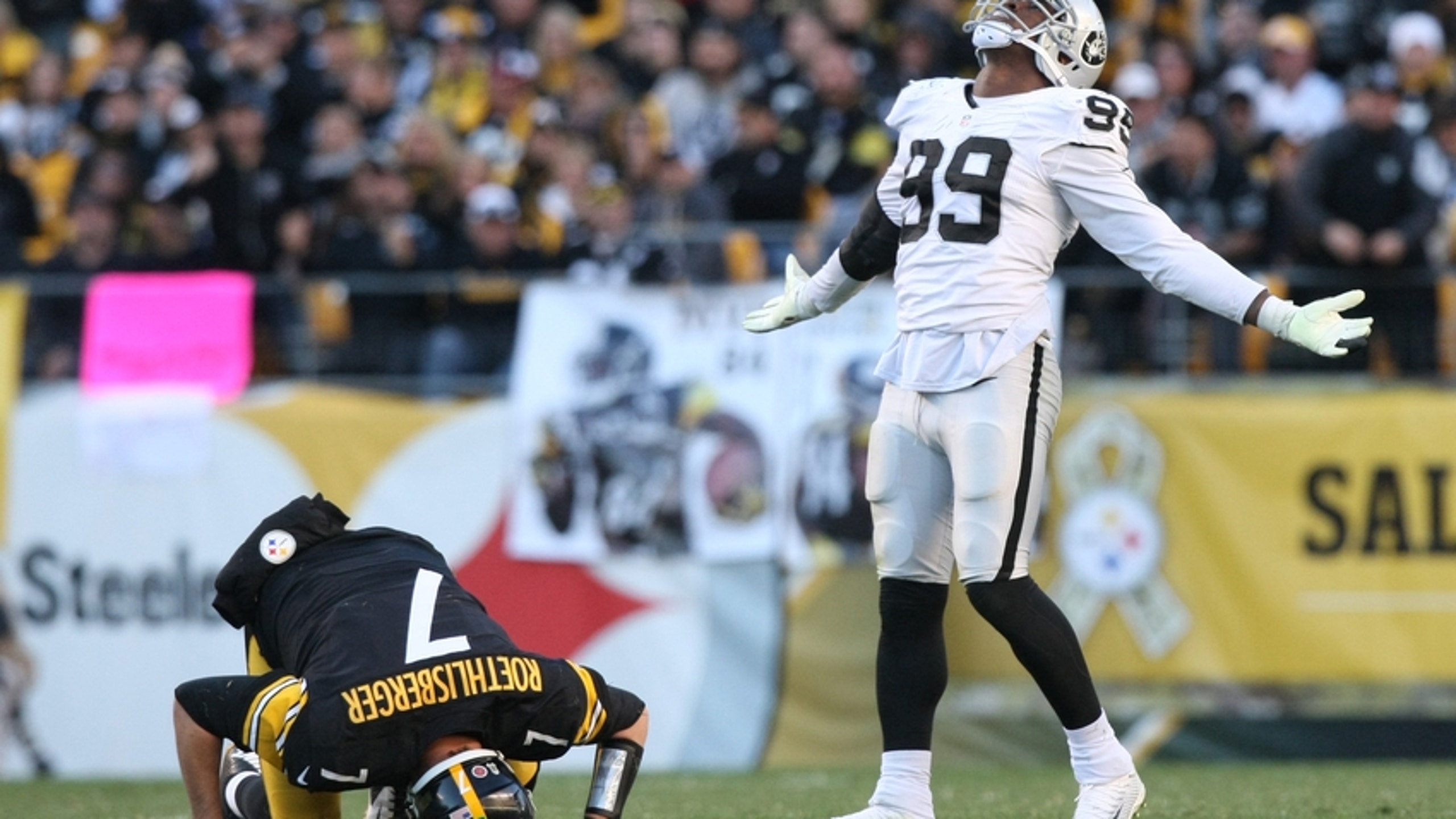 Oakland Raiders: Aldon Smith not reinstated, waits for '17
BY Fansided and Sayre Bedinger/FanSided via NFL Mocks • December 30, 2016
Oakland Raiders pass rusher Aldon Smith has been denied reinstatement to the NFL for the 2016 season, and will await word on his status for next year…
The Oakland Raiders will not be getting a boost in the pass rush department for their playoff run in the form of Aldon Smith, as his reinstatement to the NFL was denied on Friday.
This is hardly a surprising development, given Smith's transgressions off the field and the number of times he has been in violation of NFL rules. The Raiders had the foresight to sign Smith to a two-year contract, essentially banking on his availability not coming in 2016, but in 2017 on a (hopefully) full-time basis.
That is, of course, if Smith can stay out of trouble off the field, and in the good graces of the NFL and Commissioner Roger Gooddell.
More from NFL Mocks
Smith is an electrifying pass rusher. It hasn't been that long since he's been 'out' but I don't know if very many can remember just how dominant he was at one point. There were discussions about the great class of 2011, whether Smith was better than J.J. Watt or Von Miller, two MVP caliber players.
If you need a reminder of how good Smith was, check this out…
The suspension and impending departure of Smith turned out to be the first domino to fall in the eventual demise of the 49ers in recent years. The lack of an elite edge presence coupled with the retirement of so many good athletes for San Francisco has decimated what was looking like one of the toughest teams in the NFC.
Now, Oakland has a chance to get Smith back for a season of play, but they will have to wait until March, 2017 to find out his status for the year. If he is reinstated to the league, the Raiders add to a pass rush that already features defensive player of the year candidate Khalil Mack and prized free agent signing Bruce Irvin.
Oakland has already done damage, going into week 17 with a first place hold on the AFC West. If they can add Smith to the mist next season, they are going to be even better.
---
---