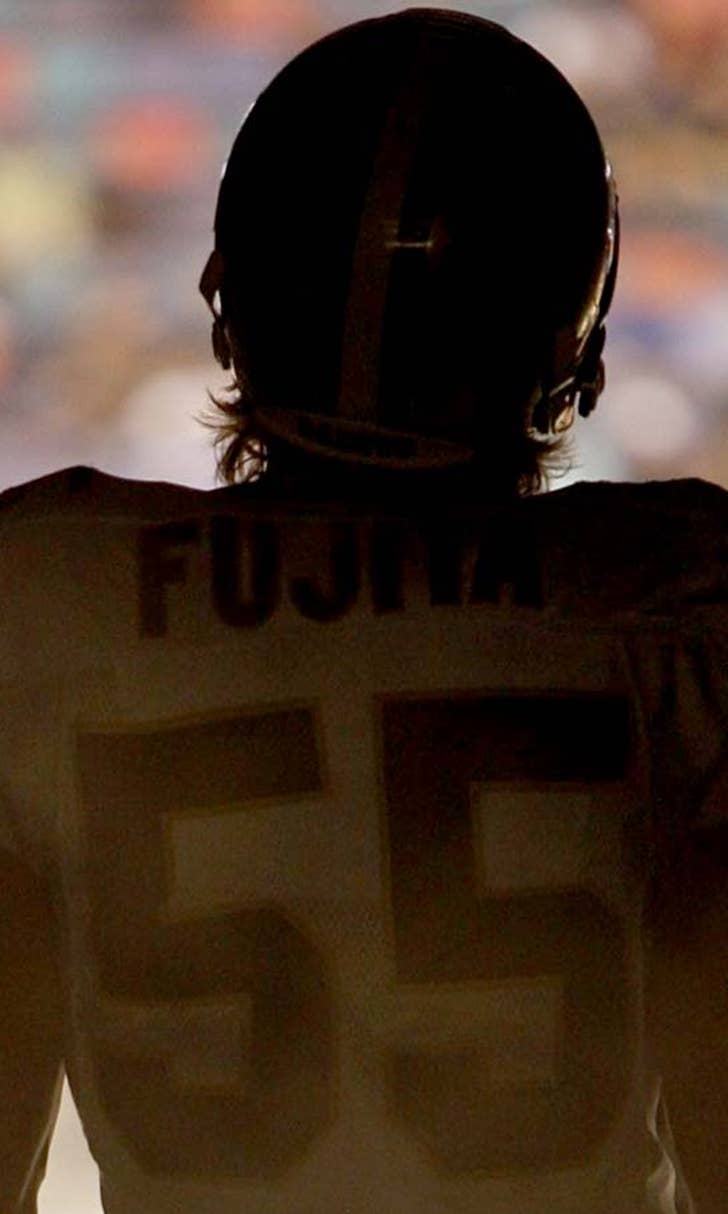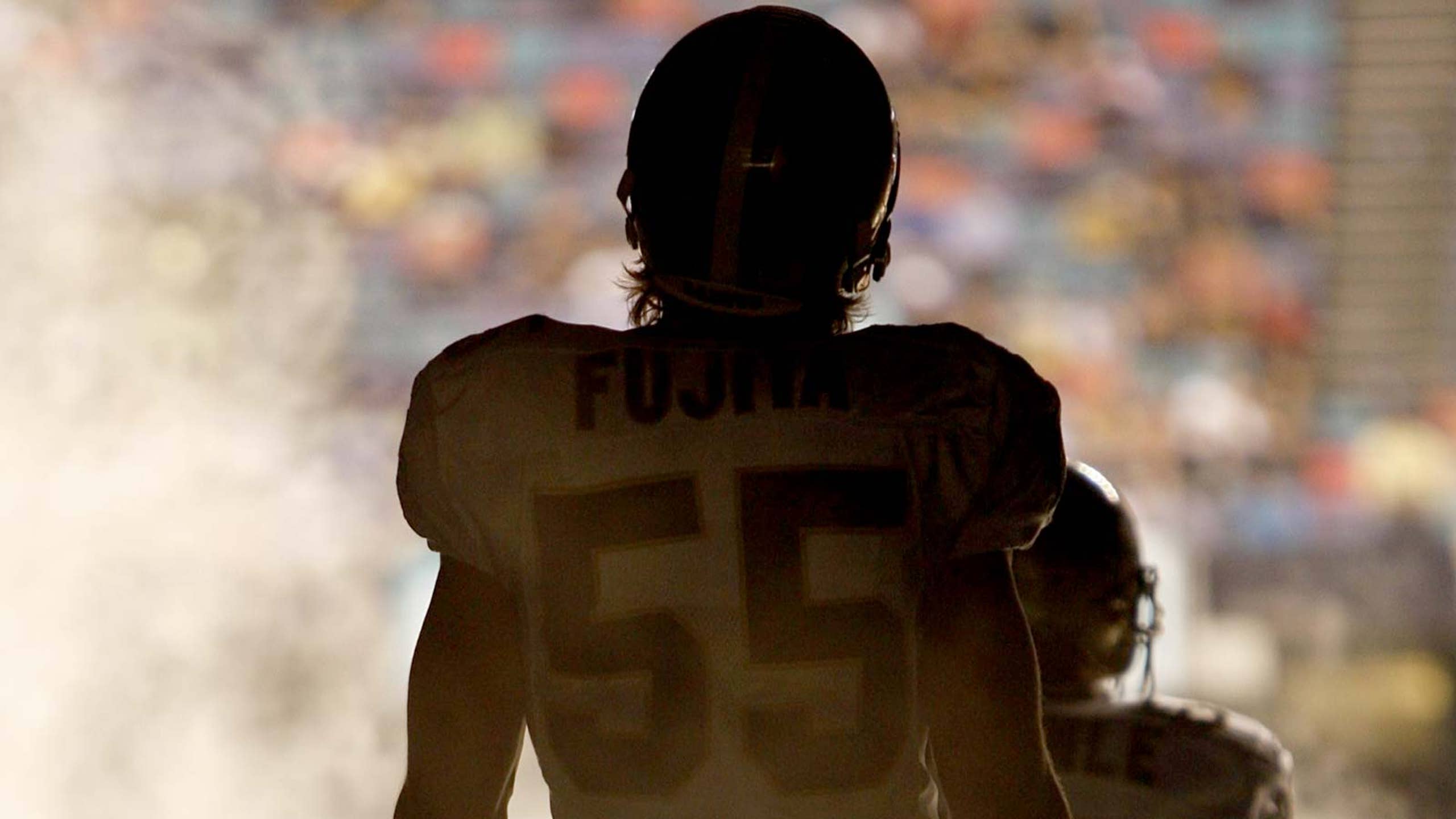 Not hard to be a Saint in this city
BY foxsports • September 6, 2013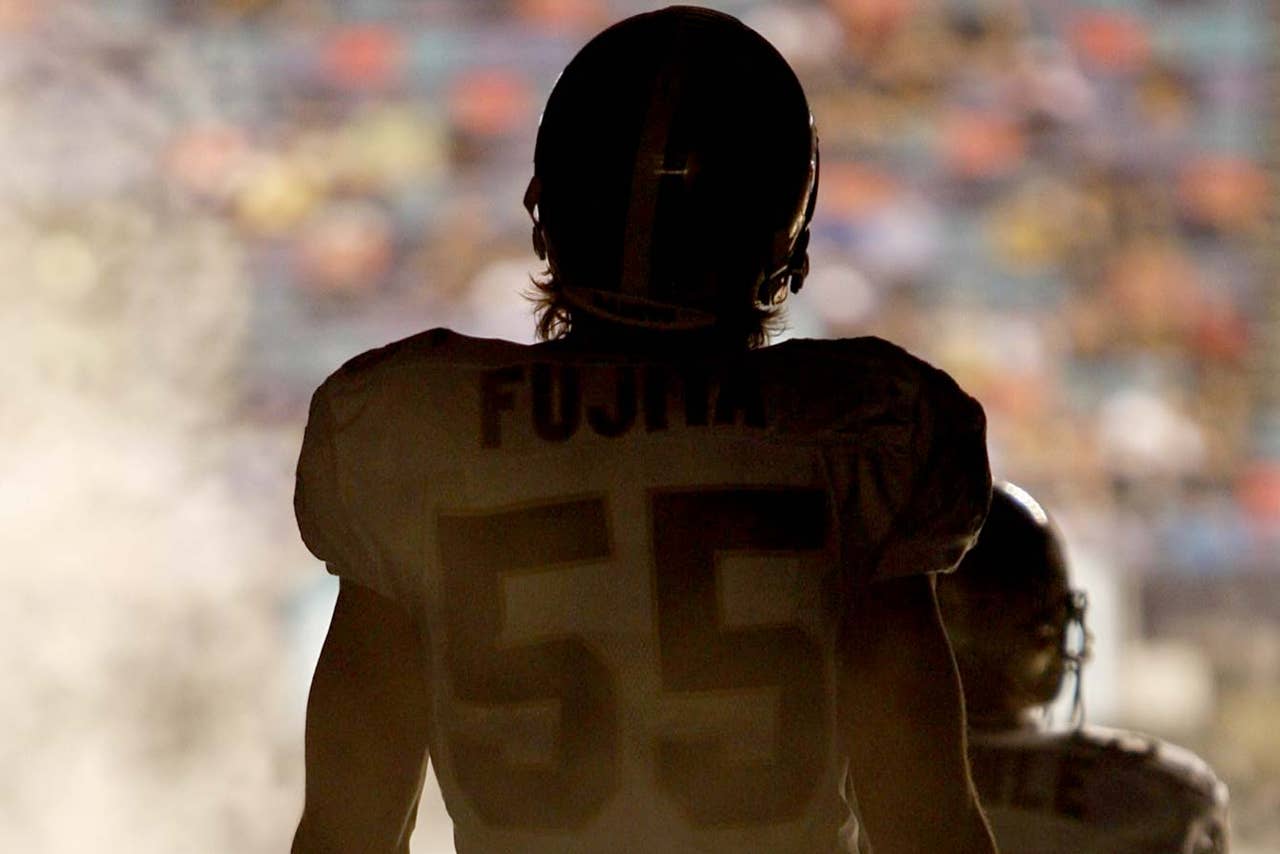 Like a lot people, I spent a few minutes that afternoon staring at a TV set from a comfortable, air-conditioned living room somewhere, thinking to myself: "Thank God I'm not one of those people." Then I changed the channel, and went about my day.
It was August 28, 2005, and Hurricane Katrina had just begun to ravage the city of New Orleans.
-------
In March 2006, I was preparing to become an unrestricted free agent for the first time in my career. My head coach with the Cowboys, Bill Parcells, reached out a day or two before I hit the market. He said he really wanted to keep me in Dallas, but it had to be at the right price.
All the typical business talk you'd expect, and I appreciated his honesty. So I was honest with him. I said that it's human nature to want to know what else is out there, and that the threat of a pulled offer wouldn't keep me from exploring. That was the end of my brief stint with the Cowboys. I'm forever grateful to Bill for getting me out of a bad situation in Kansas City, but it was time to move on.
When we began lining up visits for the opening days of free agency, setting a priority in scheduling was a challenge. Should we go to Philadelphia first, a regular contender? How about a return to California for a chance to play with the Raiders? Jacksonville?
"You know what, I think I want to go to New Orleans first."
What?
-------
Just seven months after watching, and essentially ignoring, what I had seen taking place in New Orleans, my wife and I were on our way to visit a team and a city with nothing but question marks.
I didn't really get any looks coming out of high school, so I never went on one of those fancy recruiting visits where they take you to some top-end steakhouse and tell you how great you are. I'm sure my mom thought I was pretty awesome. Everyone else? Not so much.
So for me, an NFL free agency visit was a big deal. I wore a collared shirt and everything. I even packed a Rayon mach-neck! Someone suggested I wear that shirt because it made my arms look bigger and that would surely impress the coaches. Ridiculous, right? Not nearly as ridiculous as me taking their advice.
When we arrived at the airport, new defensive coordinator Gary Gibbs picked us up. It wasn't hard to spot him. The airport was virtually empty.
No one was coming to New Orleans.
Even Gary, who is one of the best men I know, had an uneasy, less-than-confident look about him. I imagine he was thinking one of two things, maybe both.
We've got no shot at getting this guy.
Why in the hell did I take this job?
We jumped in the car with Gary and began our drive down Airline Dr. in Metairie. Clearly, he only knew where three things were -- the airport, the Saints facility, and his house. How was he supposed to sell this place to us?
Flattened homes everywhere. Where houses once stood, there were remnants of foundations that had been wiped clean by the storm surge. Watermarks 14-feet up on the highway overpasses. Vacated buildings. Not a street sign in sight.
Sort of an eery, post-apocalyptic landscape. A wasteland, in so many ways.
And if you were hungry, there were few options. Church's and Popeye's chicken were open until 6 p.m. every night, I was told. But that was about it.
The Saints' training facility had just been converted from a FEMA and National Guard staging location.
This is what Superdome spokesman Bill Curl said at the time about the possibility of a Saints home game that coming September:
"Not totally conclusive, but within the realm of possibility. It probably won't be absolutely complete, but we could be able to safely and comfortably accommodate a capacity crowd. There could be some unfinished painting ..."
Not the most ringing endorsement I've ever heard.
That night my wife and I spent hours pouring over the decision, weighing our options. A voice in my head kept telling me to board that flight the next day and get the hell out of town. Surely we can't come here? Our family probably wouldn't even come visit?
The following morning we returned to the Saints' practice facility for a follow-up visit before our scheduled trips to Jacksonville and Oakland. Greg Bensel, the team's media relations director, was our driver. He gave us his own nickel tour and took us off the beaten path a bit.
I thought what I had seen the previous day was bad, but this was different. This made what happened seven months earlier seem real to me, for the first time.
This was the first time I noticed the X-codes. I had no idea what they meant, but they were everywhere.
I asked Greg what these X's meant. He didn't know exactly what each quadrant signified, but he said the bottom one displayed whether there were any bodies found in each home.
As New Orleans prepares to celebrate the first Mardi Gras since Hurricane Katrina hit in September 2005, many parts of New Orleans are still in ruins, such as this area of the Lower Ninth Ward where abandonned cars are strew and homes destroyed and empty, 16 February 2006.


Top quadrant: Time and date the rescue team left structure
Left quadrant: Rescue team identifier
Right quadrant: Hazards present
Bottom quadrant: Number of live and dead victims found in the structure
This haunted me. X's on almost almost every house, in every neighborhood. Block, after block, after block.
This had become a pretty dismal free agency visit. Every warning sign and red flag imaginable was suddenly staring us right in the face. Someone would have to be crazy to go to that place, right?
Hazards were ever-present, and this place needed to be rescued. Maybe the Saints were up to the task? Would that be overstating the importance of football?
It was literally minutes before our scheduled departure. Our driver was in the parking lot, engine running. With the image of those X's forever imprinted in my mind, I looked at my wife and said:
"This is where we belong."
We canceled the rest of my free agency visits and I became a New Orleans Saint that instant.
"Why would you choose to leave America's Team for that place?"
"Just be careful with those people. Desperate people do desperate things."
Those are just a few of the things said to me in the days after the agreement was announced.
That place. Those people.
Enough already.
Unless you've been to that place and spent some time with those people, then you just wouldn't get it.
My wife and I were given a chance to be part of something that was much bigger than just football. In this business, it's rare to be able to do something that's beyond X's and O's and wins and losses, and is about more than just money. Sure, the team could have been terrible. That was probably the expectation from just about everyone. But sometimes you've just got to follow your gut.
------
A few months later, as the paint was still drying on the once ravaged Superdome rooftop, we were treated to this moment, which helped catapult the rebirth of an entire region.
Bigger than just football? No doubt about it.
See y'all in the Dome on Sunday!
---
---