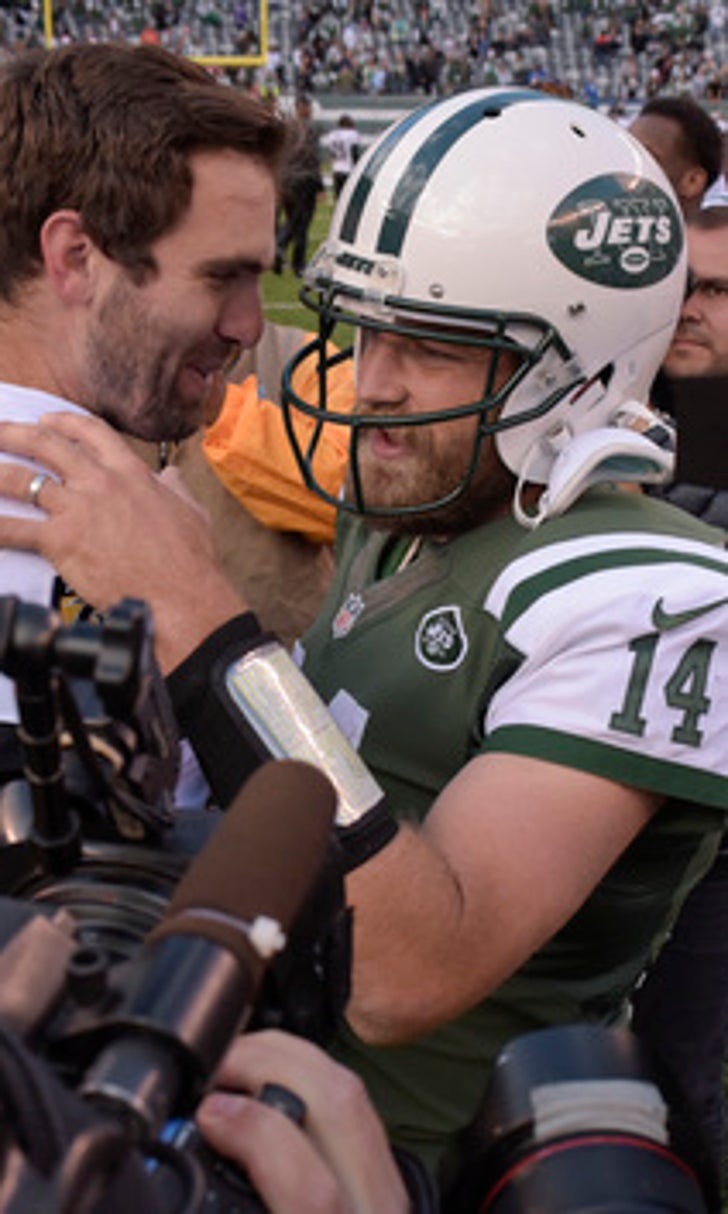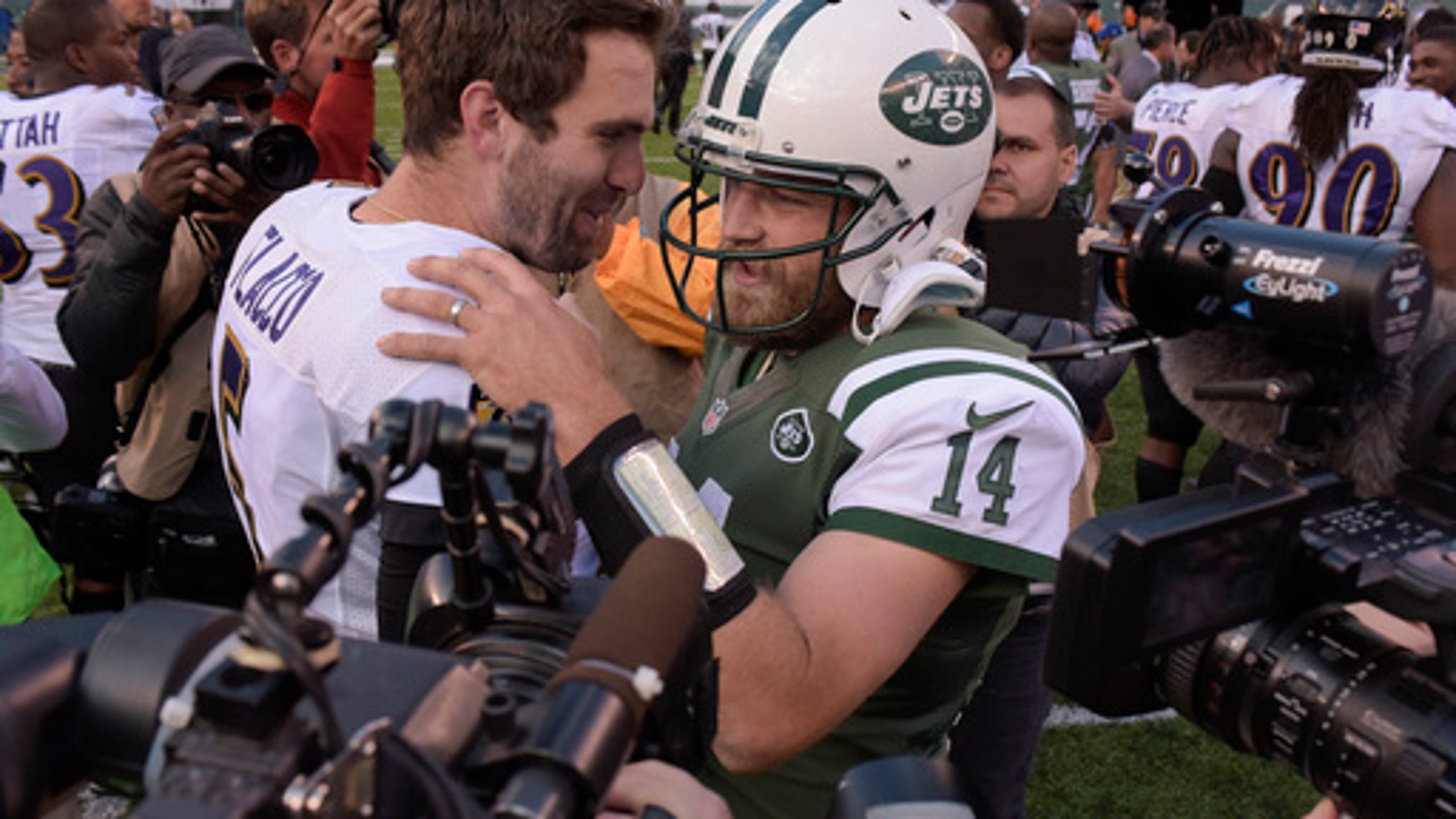 Not a great weekend for special teams, Dan Quinn's gut
BY foxsports • October 24, 2016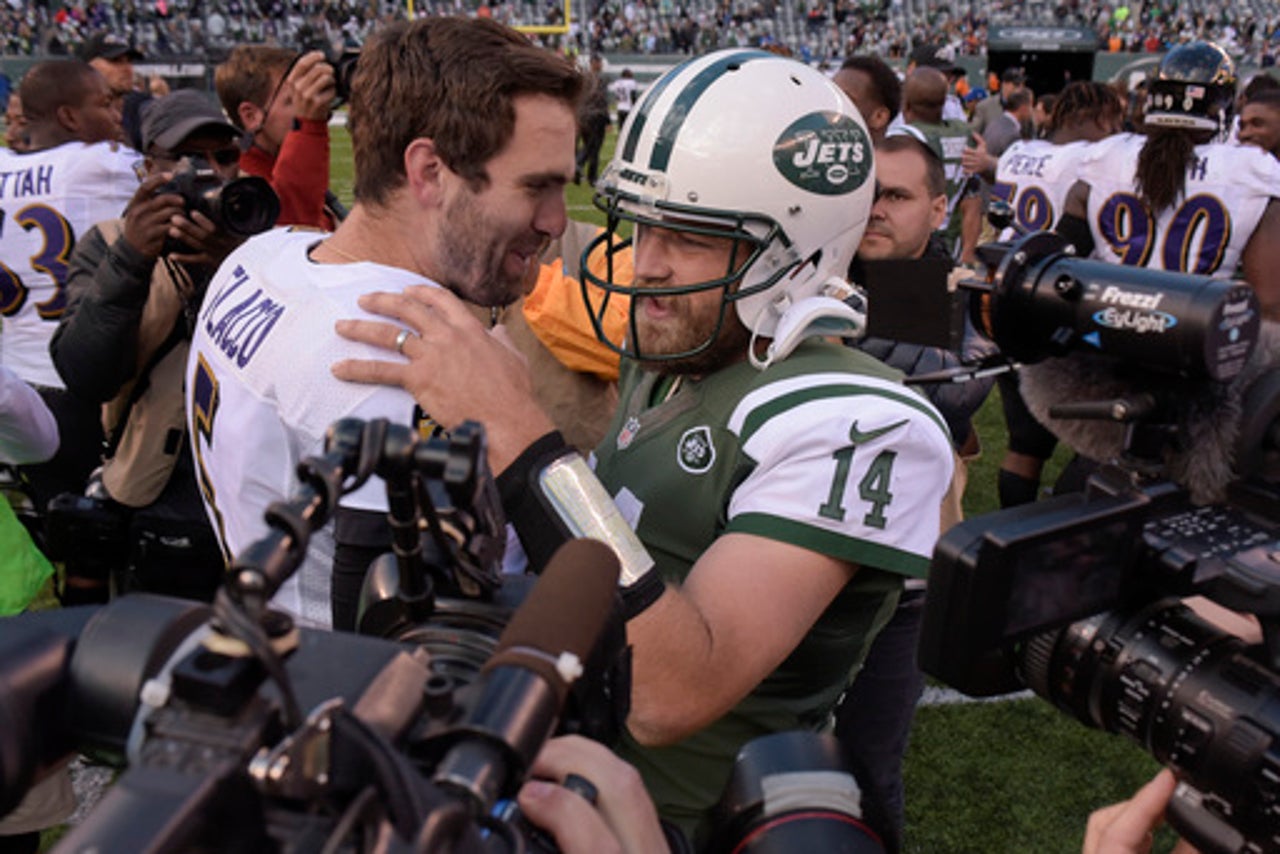 Oakland punter Marquette King's quick thinking and fast feet helped the Raiders start out 4-0 on the road for the first time since 2000. It was a rare gem on a weekend when the NFL's special teams didn't live up to the moniker.
Dan Quinn's gut betrayed him in another Atlanta loss, and Ryan Fitzpatrick has gone from tossing interceptions to throwing darts at his coach, owner and GM.
King's was among the best calls in the NFL's Week 7 that featured Tony Dungy calling for Jeff Fisher to give No. 1 overall pick Jared Goff a chance to kick-start his career already.
''Put him in now,'' the Hall of Famer and NBC analyst said after watching Case Keenum throw three fourth-quarter interceptions in the Rams' 17-10 loss to the Giants in London. ''It's obvious Case Keenum cannot take this team to the playoffs.''
Fisher doesn't want to hear it.
''Jared's going to play when we feel Jared's ready,'' Fisher said.
To which Dungy said, ''I believe they've got to get him ready.''
FADING FALCONS: When the Falcons won at Denver two weeks ago, Quinn said there was no comparison between this year's team and last year's. In 2015, the Falcons won their first five but finished 8-8. ''We are mentally tougher'' this time around, he said.
Quinn showed too much faith in them in overtime Sunday.
The Falcons (4-3) lost their second straight game when Quinn went for it on fourth-and-1 at the Atlanta 45-yard line and Devonta Freeman was stuffed by linebacker Denzel Perryman . That set up Josh Lambo's 42-yard winning field goal in the Chargers' 33-30 win.
''It was just instincts,'' Perryman said. ''On fourth-and-1, it was a no-brainer that they were going to run the ball.''
Another no-brainer? Burying the Chargers deep with a punt right there.
''It was a gut feeling that I went with and it didn't work,'' Quinn said. ''We can second-guess it. That's easy to do but it was more of a mindset. I have such belief in the guys to go and get that half a yard that we needed.''
In Quinn's defense, special teams had a tough time Sunday, starting with Jets rookie punter Lachlan Edwards letting the ball slip through his hands on New York's first possession, handing Baltimore a quick 2-yard touchdown.
The Raiders were leading the Jaguars by 10 with 3:35 left when King went in to punt on fourth-and-24. It looked like he was going to get smothered by the Jaguars when the snap skittered along the grass and he scooped it up. King, however, tucked the ball and darted 27 yards down the right sideline for the clinching first down.
''We feel like we're a good football team that's learning how to win games and recognizing there's still a lot of things we need to work on,'' Raiders coach Jack Del Rio said.
His athletic punter isn't on his fix-it list.
DREARY IN THE DESERT: Hours after 43-year-old kicker Adam Vinatieri sent his 43rd consecutive field goal attempt through the goal posts for Indianapolis, the Seahawks and Cardinals stumbled to a 6-6 tie. Arizona's Chandler Catanzaro clanked a 24-yard would-be winner off the left upright, and Seattle's Stephen Hauschka hooked a 27-yarder with 7 seconds left in OT.
''I make that kick 999,999 times out of a million,'' Catanzaro said.
Catanzaro's miss came on third-and-6 after the Cardinals took a 5-yard delay-of-game penalty when they couldn't punch it in from inside the 1. Hauschka missed wide left on second-and-goal from the 10 with the clock ticking down.
Sometimes bad luck oversteps good decisions.
PRATFALL IN PITTSBURGH: The Steelers opted to try a 54-yard field goal on fourth-and-3 with about nine minutes left when trailing New England 27-16. Chris Boswell pushed it right and the Steelers never got close again.
''He made a similar kick a year ago in that same spot on the field when we tried him out. And the weather conditions were worse than they are tonight,'' coach Mike Tomlin said. ''We were down there, we had an opportunity to make it a one-score game. I took that chance.''
And the Steelers came away empty-handed for the second time after a takeaway in Patriots territory.
THROWING DARTS: Fitzpatrick still believes in himself, even if the Jets' decision makers don't. Just five days after being benched, the veteran quarterback came on in relief of an injured Geno Smith and helped lead the Jets on three scoring drives in a 24-16 comeback victory over the Ravens.
''The biggest thing in this game, in order to last, is to have belief in yourself,'' Fitzpatrick said. ''Because when the owner stops believing in you, the GM stops believing in you and the coaches stop believing in you, sometimes all you have is yourself.''
Yes, he added, he means he feels nobody believes in him anymore, not owner Woody Johnson, not GM Mike Maccagnan, not coach Todd Bowles.
''Yeah, when you get put on the bench,'' he said, ''I think that's the reason why.''
But with Smith now out with a knee injury, it looks like Fitz will be back behind center.
---
AP NFL website: www.pro32.ap.org and AP NFL Twitter feed: www.twitter.com/AP-NFL
---
AP Sports Writers Dennis Waszak Jr. and Will Graves contributed.
---
Follow AP Pro Football Writer Arnie Melendrez Stapleton on Twitter: http://twitter.com/arniestapleton
---
---