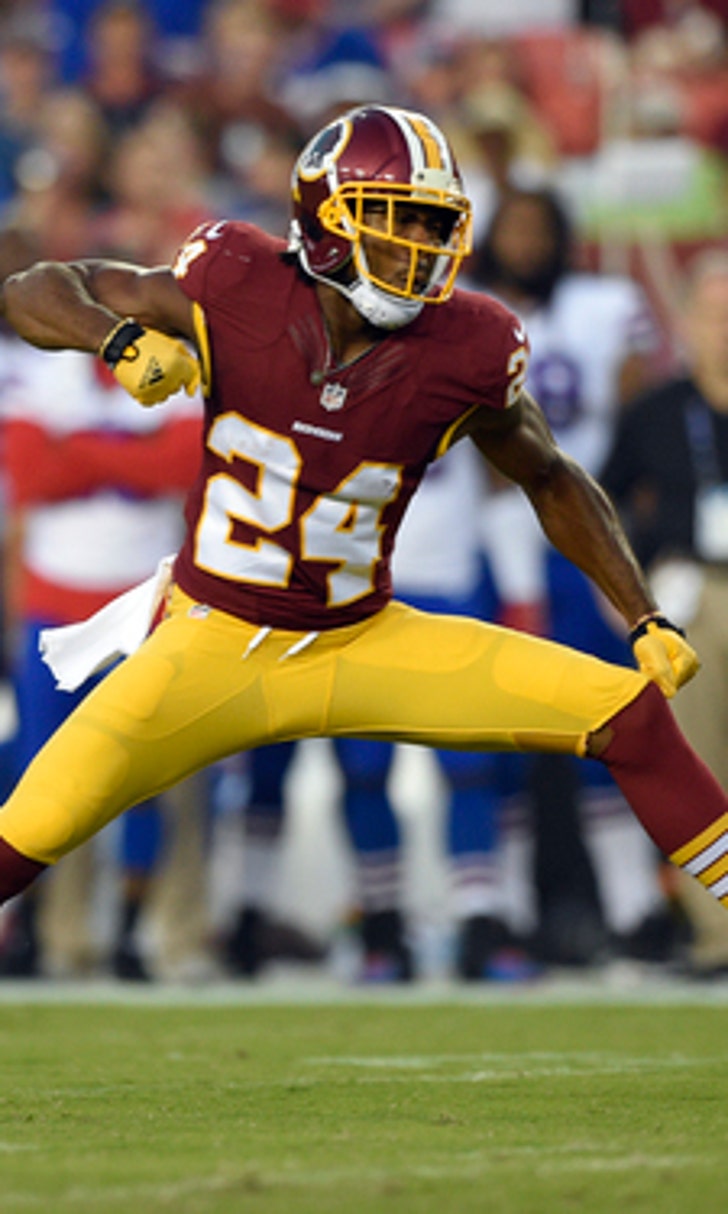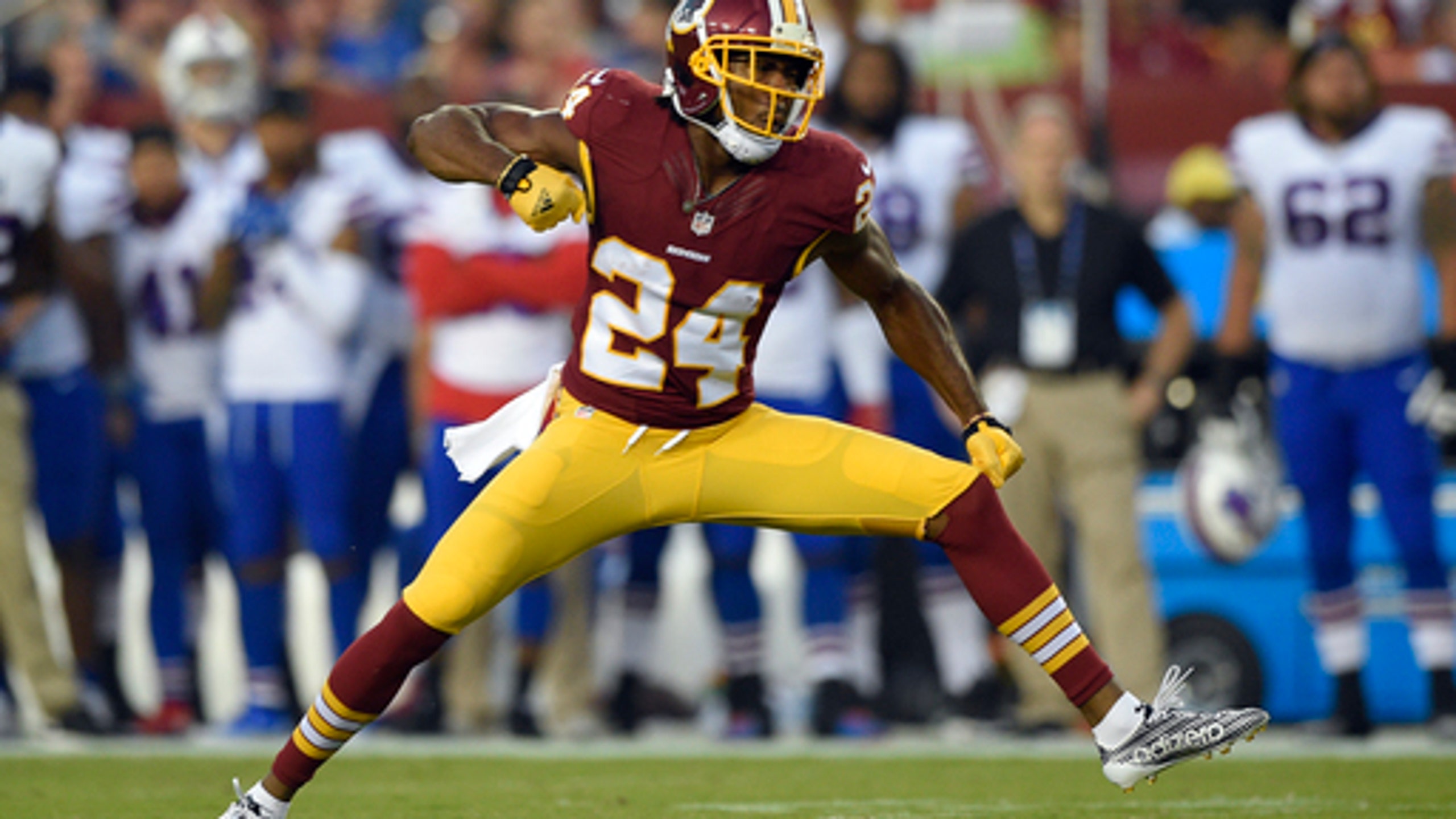 Norman out to show he's not a product of Panthers' pass rush
BY foxsports • September 9, 2016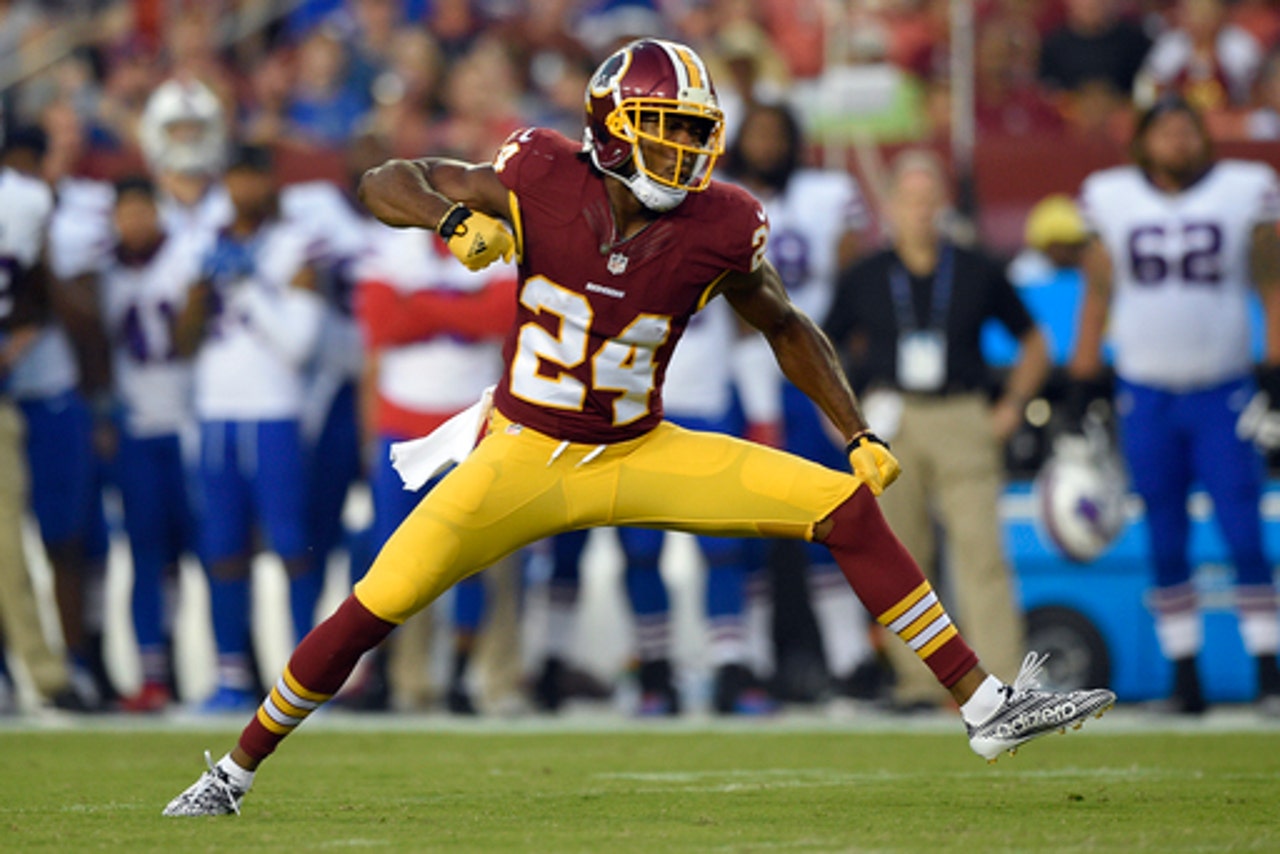 ASHBURN, Va. (AP) Josh Norman rattles off the names like they're members of a rock band: Star, K.K., Charles and Kony.
A year ago, he and those Carolina pass rushers jammed their way to the Super Bowl. The Panthers' defense made a number of hits with the brash All-Pro cornerback and sack masters Star Lotulelei, Kawann Short, Charles Johnson and Kony Ealy.
But the Panthers decided to remove the $13.9 million franchise tag from Norman when they couldn't agree on a long-term deal. The Washington Redskins jumped at the chance to acquire Norman, signing him to a $75 million, five-year contract.
Now it's on Norman to show he's more than just the product of a prolific pass rush.
''Those guys are great, man; they are a great pass rush,'' Norman said during the Redskins' minicamp in June. ''It's not that I came from a great defensive line that made me who I am. I am (who I am) because I am the guy you see on the field every week trying to be the best and better in my craft, and I got edge rushers like that out here.''
The spotlight on Norman is glaring. He will match up against Antonio Brown of the Pittsburgh Steelers on Monday night, Dez Bryant of the Dallas Cowboys in Week 2 and rival Odell Beckham Jr. of the New York Giants in Week 3. Those wide receivers present three substantial tests for the 28-year-old who said he's ''no longer the underdog.''
After initially walking on at Coastal Carolina and being drafted in the fifth round in 2012, Norman thrives while channeling the underdog mentality. But, after fighting Panthers quarterback Cam Newton in practice, intercepting four passes last season and calling himself the ''best cornerback on Earth,'' the 28-year-old has become a target.
''Now I am the guy that has to take on a new face, has to take on a new mask and be somebody that is always going to be the standard and looked at as, `OK, well then we've got to go after him, we've got to see where that's like,''' Norman said. ''That's in a new realm for me.''
That realm is a Washington defense that has playmakers in outside linebackers Ryan Kerrigan and Preston Smith and safety DeAngelo Hall, but this wasn't a defense that looked at all like Carolina's did last season.
This year, quarterbacks will have to choose whether to throw at Norman or Bashaud Breeland, the Redskins' other starting cornerback. Washington's pass rushers expect Norman to make their job easier.
''I know what type of pass rush Carolina has, but I also have seen Josh and I've watched Josh play and he helped that pass rush out just as much as that pass rush helped him out,'' nose tackle Kedric Golston said. ''You're going to always have your critics, but from what I know about Josh and the professional that he's been and coming in here working hard and doing everything the coaches have asked him to do and doing it at a super-high level, that's all you can ask for. Hopefully, we can get our pass rush to a level to where they can say that about all our corners.''
While the Panthers were sixth in the NFL with 44 sacks last season, the Redskins lagged in the middle of the pack. They harassed Aaron Rodgers early in a wild-card round playoff game, but once they could no longer reach him, the Green Bay Packers rolled to a victory.
Getting back to the disruption from the first quarter of the Packers game is Washington's goal, and defensive coordinator Joe Barry sees Norman as a substantial piece of that.
''When you have a great individual player or a great secondary in general, that obviously helps a pass rush,'' Barry said Thursday. When a ''quarterback holds on (to) the ball because he can't throw a pass because no one's open, that buys time for the rush.''
If the Redskins' front seven leaves Norman one-on-one against top receivers, he'll have time to shine. Hall knows a quarterback choosing to not throw in the direction of a defensive back is the ultimate sign of respect, and being patient and waiting for opportunities to prove his worth is another big challenge for the often-impatient Norman.
''I welcome it,'' he said. ''If you throw the ball (at me), you're only feeding the beast. I enjoy those challenges because I get excited. I'm playing the game. Sitting over there and not playing the game is boring. I don't like it. ... Not throwing the ball, I've got to find something else to do.''
---
AP NFL website: www.pro32.ap.org and www.twitter.com/AP-NFL
---
---