National Football League
National Football League
Nolan finds promise in struggling Atlanta defense
Published
Dec. 13, 2013 10:47 p.m. ET

Mike Nolan knows his second season as Falcons defensive coordinator has been a borderline disaster.
He's not sure if coach Mike Smith and Atlanta's front office will want him back next year, but the uncertainty hasn't stopped Nolan from tinkering with his personnel and schemes to find the right formula.
Asked this week if he plans to return to the Falcons in 2014 after signing a contract extension last January, Nolan says the decision is out of his hands.
''That's the team's decision, not mine,'' he said, ''so that's a question for later.''
Nolan has worked in the NFL 27 years, spending nearly four full seasons as San Francisco's head coach and 15 as a defensive coordinator.
He's been in the league every year since 1987, so Nolan is confident a team will want his services, but he sounds as if he believes the Falcons will bring him back.
''It might not show, but I've really been pleased with some of the game plans as far as giving our players a chance to succeed,'' Nolan said. ''And so going down the road, I think there are some things we'll be able to use in the future.''
That's not to suggest the poor results haven't tried his patience.
Veteran defenders Asante Samuel and Osi Umenyiora have struggled all season. Linebacker Sean Weatherspoon missed seven games with a foot injury, and defensive end Kroy Biermann was placed on season-ending injured reserve in Week 3.
But several young players have emerged as steady contributors to give Nolan hope.
Rookie cornerback Desmond Trufant, a first-round draft pick, has started every game. Rookie cornerback Robert Alford, a second-round pick, made his starting debut in last week's 22-21 loss at Green Bay as Samuel, who ranks fifth among active players with 51 career interceptions, stood on the sideline for the entire game.
Undrafted rookie free agent linebackers Paul Worrilow and Joplo Bartu took starting jobs from established veterans Akeem Dent and Stephen Nicholas earlier this year.
And rookie ends Mallaciah Goodman and Stansly Maponga and rookie safety Zeke Motta have shown promise while second-year end Jonathan Massaquoi is listed atop the depth chart.
Nolan believes that Trufant and Alford have a chance to become NFL stars, but the coordinator went to great lengths to praise general manager Thomas Dimitroff's other picks in the 2013 draft.
''I think a couple of them will be upper echelon guys,'' Nolan said. ''It'd be nice to think more than that, but if you can't half a dozen solid guys in a draft, you've done a pretty damn good job.
The results, however, have been disappointing as the Falcons (3-10) prepare to host the Washington Redskins (3-10) on Sunday.
Atlanta ranks last in third-down efficiency, second-worst against the run, third-worst in takeaways and 29th in scoring average.
While advancing to the NFC title game last season, the Falcons were only 24th in total yards, 25th in third-down efficiency and 27th in sacks per passing attempt, but they ranked fourth in scoring and tied for fifth in takeaways.
''This year we just didn't make the plays most of the time to win the game,'' Samuel said. ''That was the difference last year when we were on the other end of the stick when we were making plays to win the game.''
Against the Redskins, Atlanta will face second-year quarterback Kirk Cousins following the benching of Robert Griffin III.
Cousins gave Washington a boost last year in a home loss to the Falcons, replacing the injured Griffin during the game to complete 5 of 9 passes for 111 yards with a 77-yard touchdown to Santana Moss. Cousins also threw a pair of interceptions.
''We busted a coverage (on the long TD pass), but he saw it right away and threw right down the middle,'' Nolan said. ''He's very capable. I know they like him a lot and have a lot of confidence in him.''
---
AP NFL website: www.pro32.ap.org
---
Follow George Henry at www.twitter.com/georgehenryAP
---
---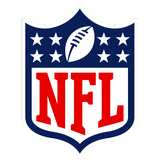 Get more from National Football League
Follow your favorites to get information about games, news and more
---