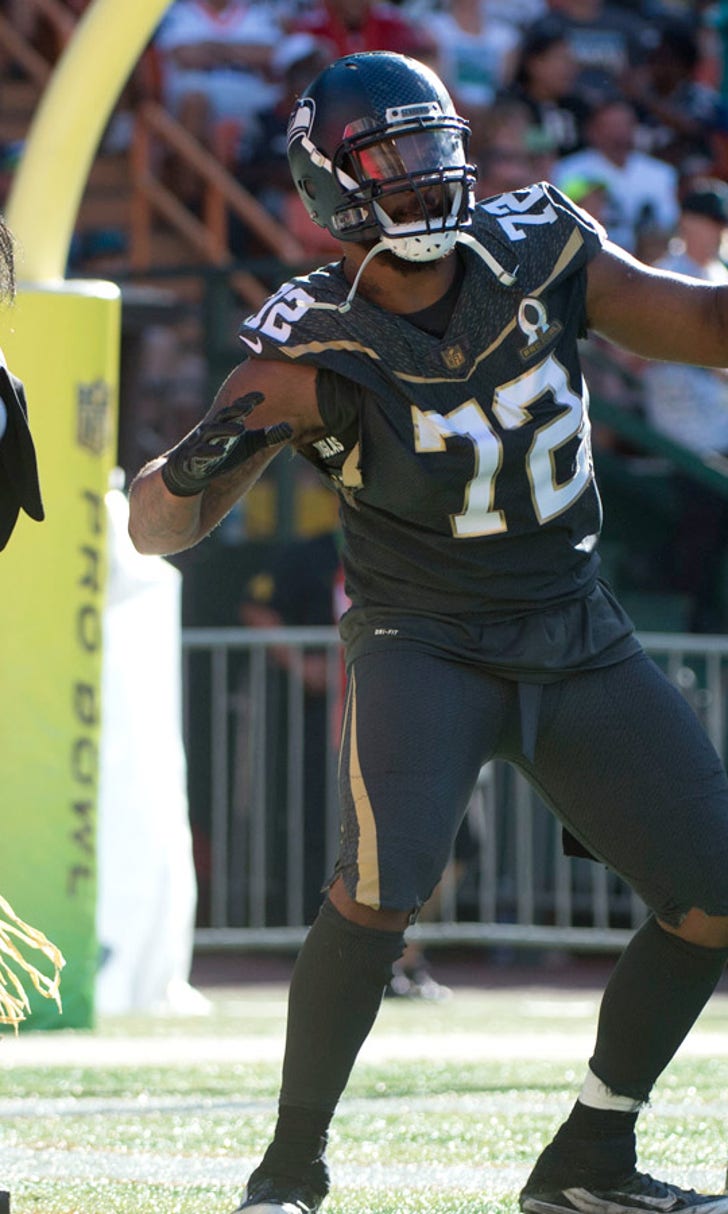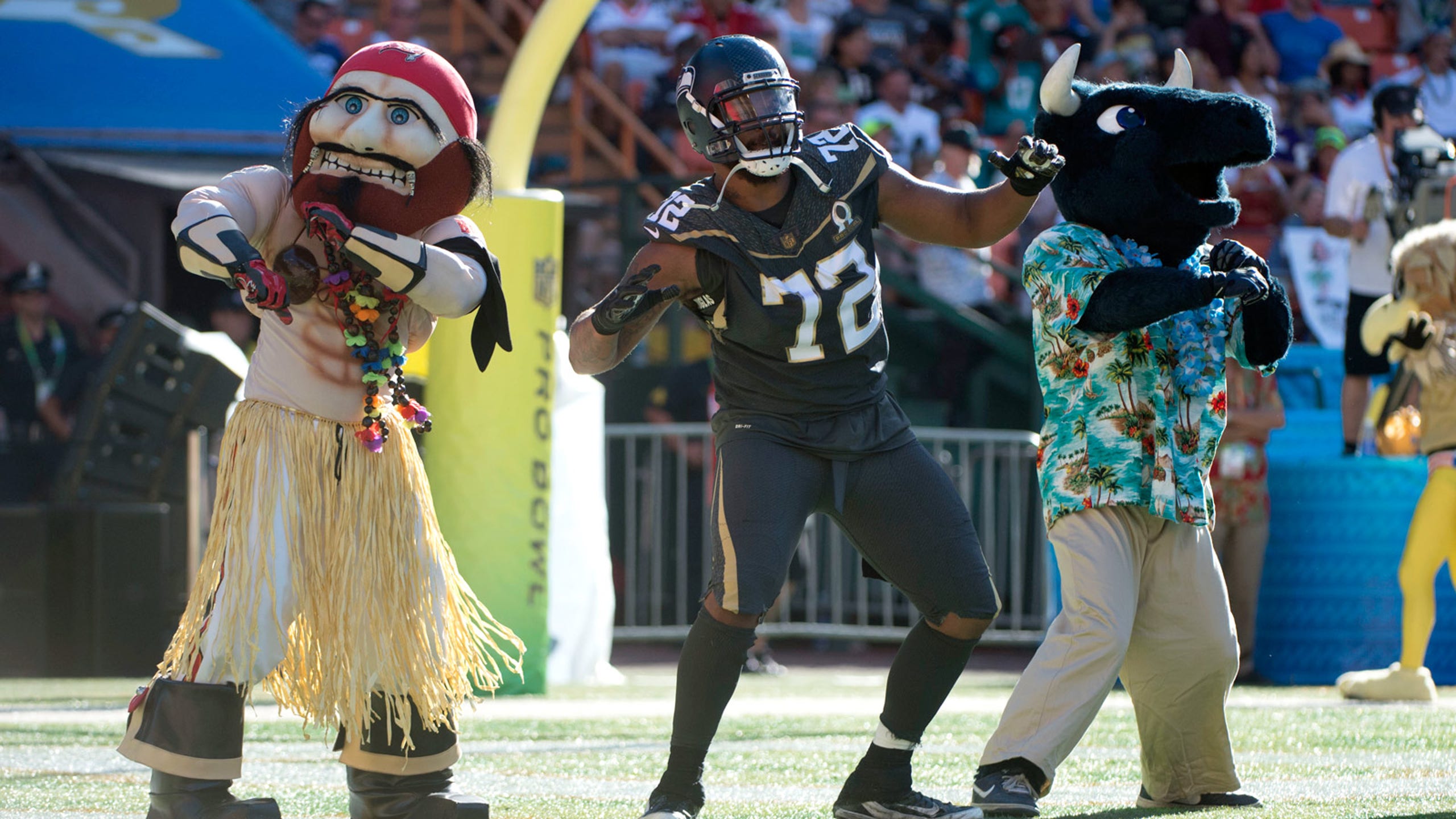 Nobody is safe with Michael Bennett mike'd up at the Pro Bowl
BY Teddy Mitrosilis • February 1, 2016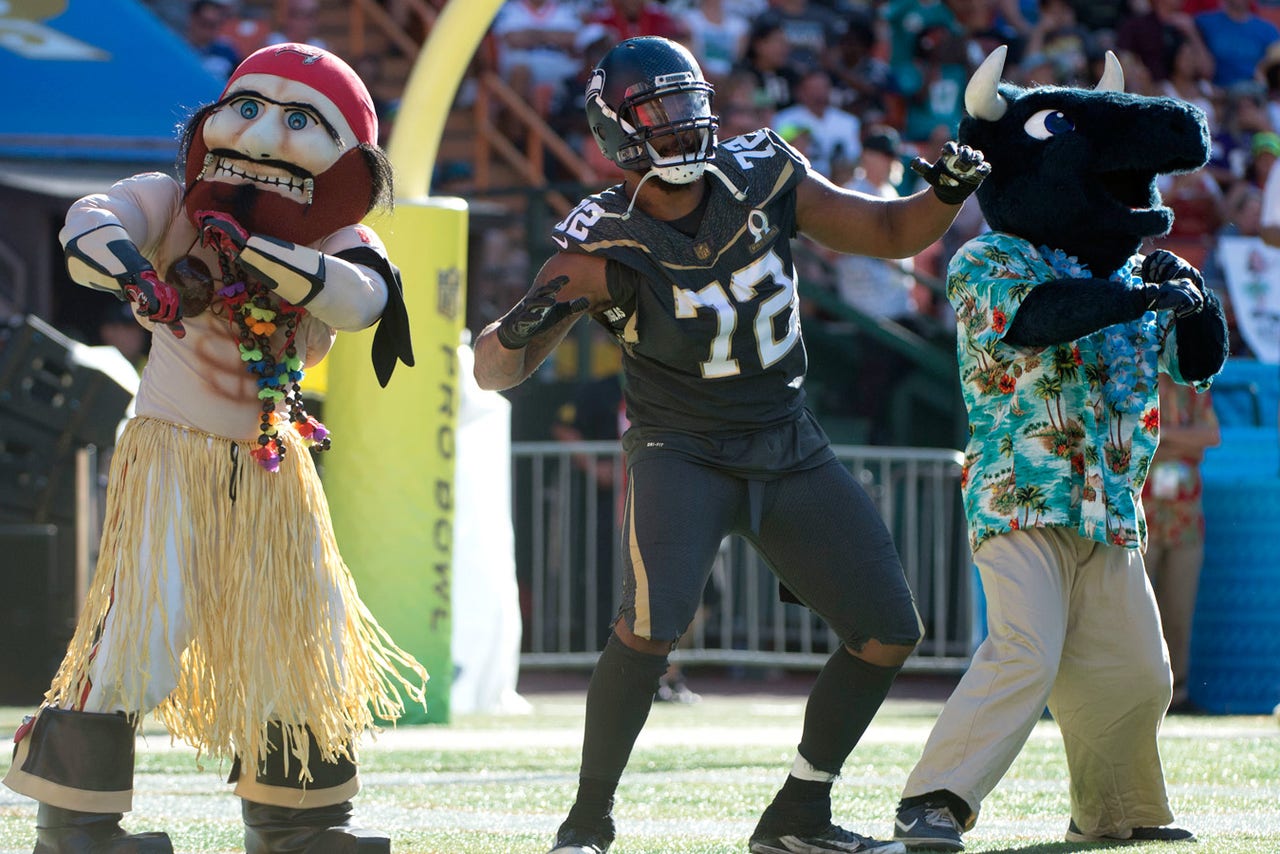 Michael Bennett had as much fun as you're supposed to have when you're spending a week in Hawaii for the Pro Bowl. 
He spent practice doing a classic impersonation of his Seattle Seahawks teammate Russell Wilson, and then someone with the NFL had the genius idea of putting a mike on him. The result was a couple minutes of pure comedy.
Bennett dropped a short joke on Wilson, gave crap to a coach who didn't offer him a college scholarship, clowned on Jon Gruden, playfully punked some kids looking for his autograph -- and that was just part of it. When Bennett is mike'd up at the Pro Bowl, nobody is safe.
Here's the clip via the NFL. Enjoy.
---
---