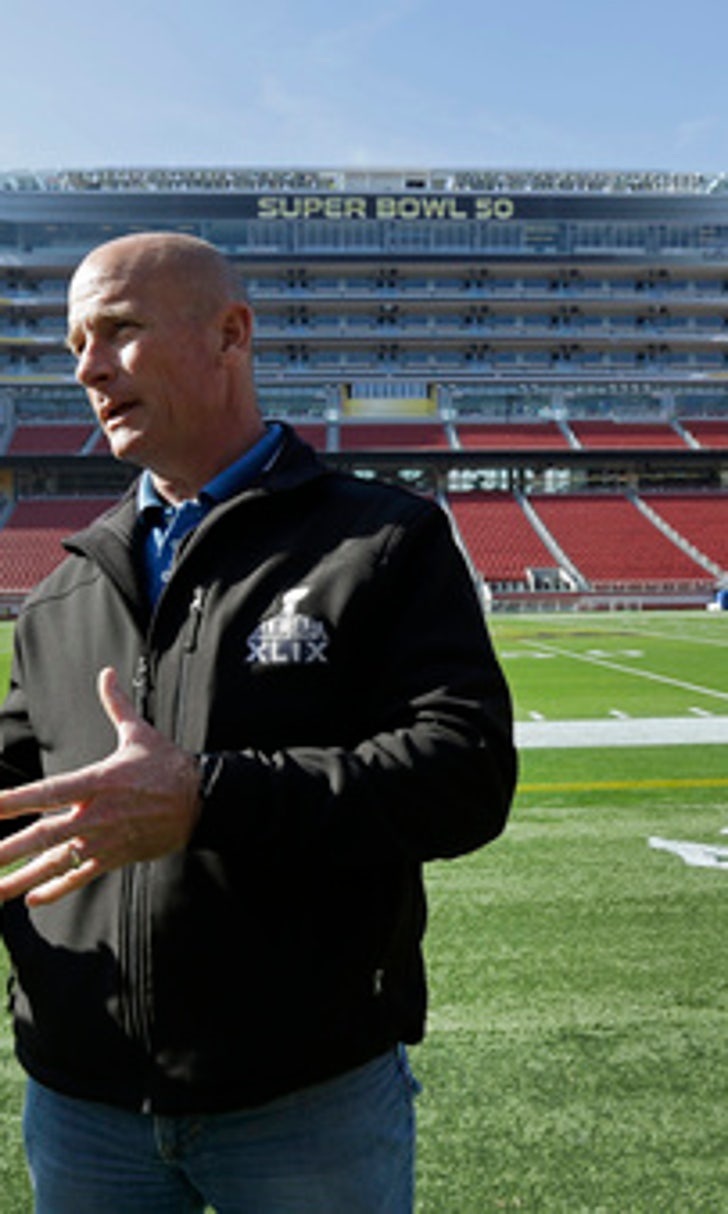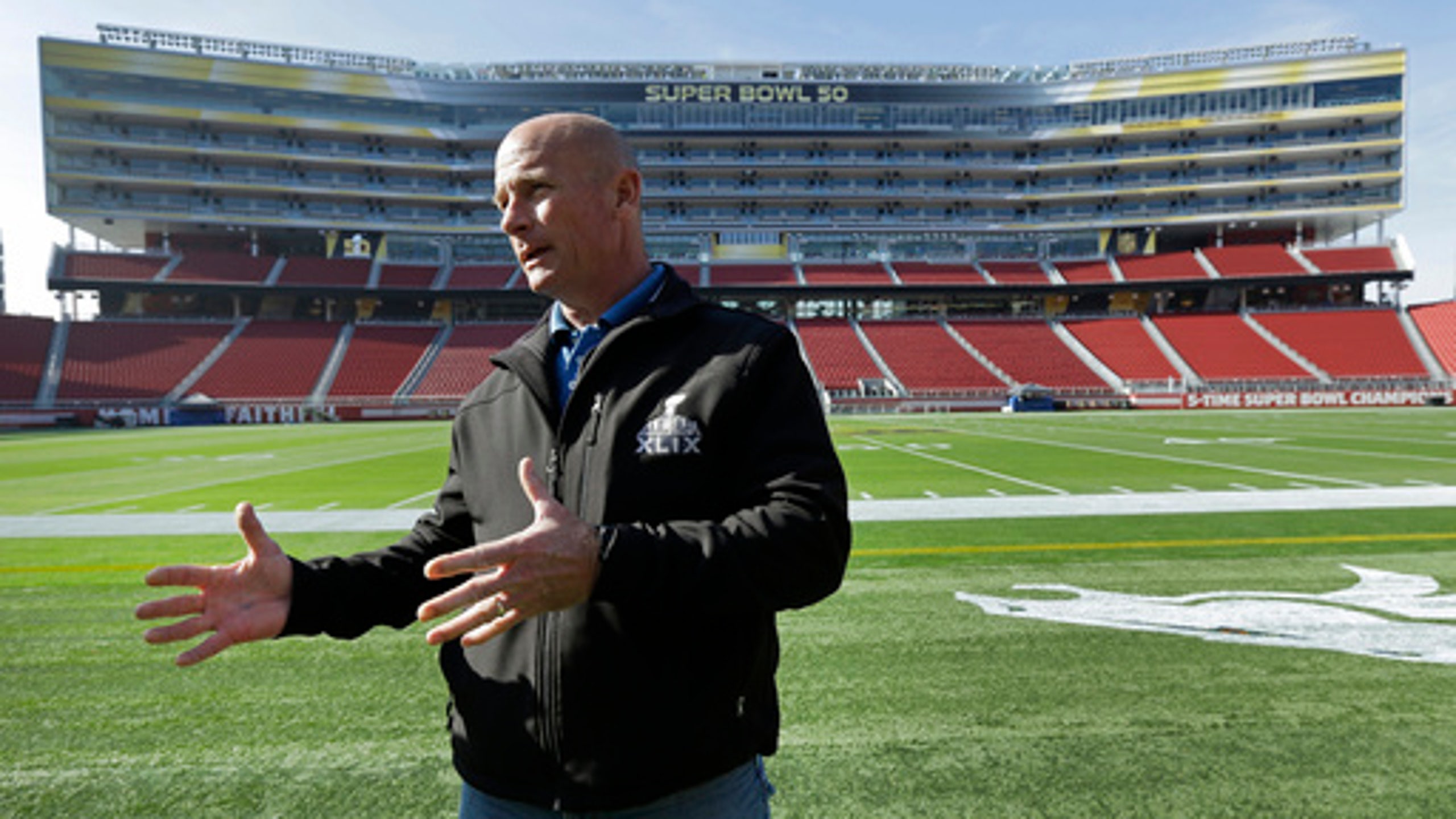 No language barrier for Cam on Panthers' Spanish broadcast
BY foxsports • February 2, 2016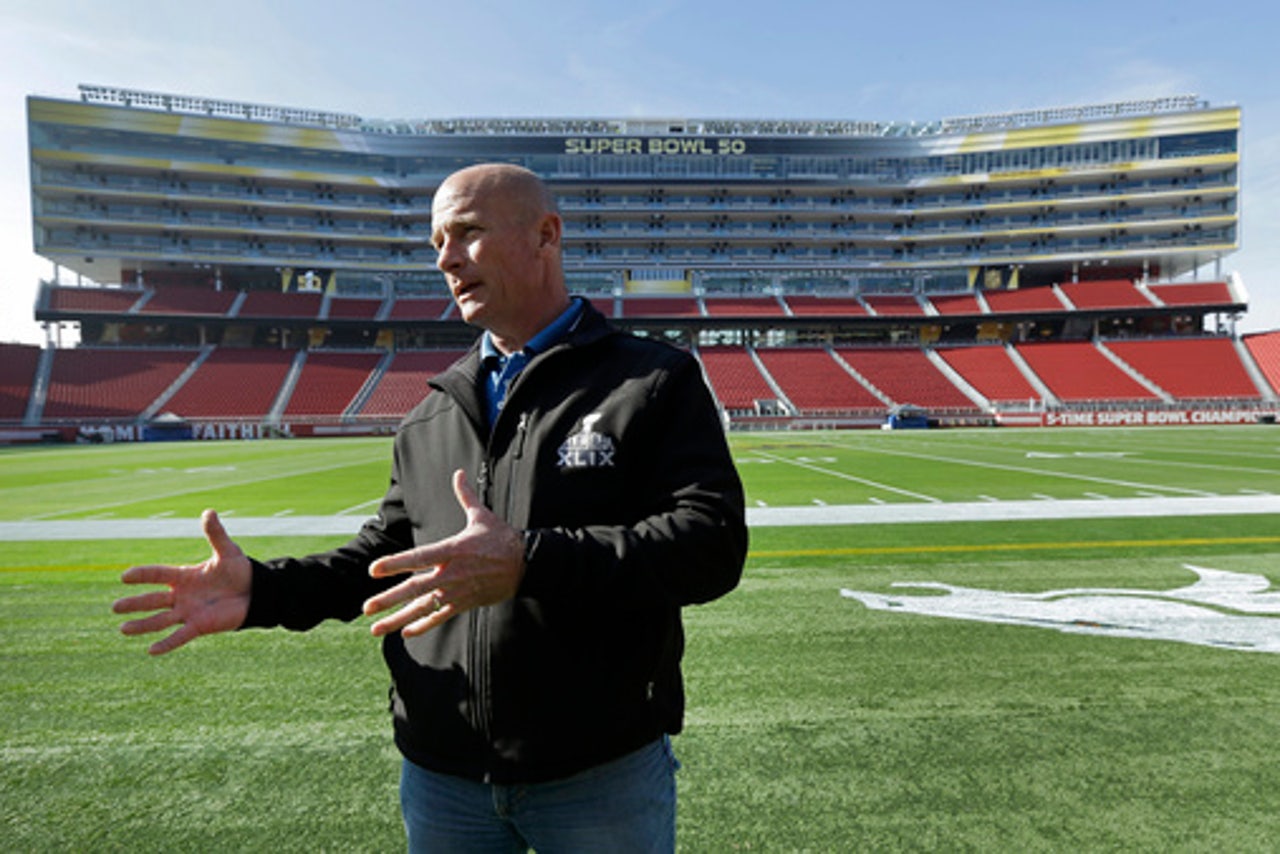 SAN FRANCISCO (AP) Excitement transcends all languages, and Panthers quarterback Cam Newton had a good quip was asked Tuesday about the popularity of the team's Spanish language radio broadcasters.
''Well I'm trilingual myself,'' Newton said. ''I am. I know how to speak Spanish, English obviously, and I speak pretty good Ebonics.''
Newton said the Panthers hear lots of the play-by-play from the team's Spanish-language broadcasters along with highlight videos before upcoming games. He said it's kind of weird to hear their calls with the Panthers not really sure what the broadcasters are saying. So they often ask coach Ron Rivera to help translate.
''I know they're screaming and their tone, and I think that's the great thing about language as a whole,'' Newton said. ''You don't necessarily have to know what they're talking about to hear their tone and notice that they're excited about whatever they're saying.''
EMULATING CAM: Denver has pretty tall backup quarterbacks in Brock Osweiler at 6-foot-8 and Trevor Siemian at 6-3. So they can replicate the challenges the 6-5 Newton presents as the Broncos prepare to play the Carolina Panthers in the Super Bowl, right?
Not quite.
''Of course everyone knows about speed, him being fast, fast strong and tall and all that stuff,'' said Broncos linebacker Von Miller, like Newton an All-Pro this season. ''His ability to make others play to a level that they would not normally play at is what I think is his greatest attribute.''
Newton's ability to run, whether powerfully or swiftly, is not something Osweiler nor Siemian truly can emulate in practice. So, Miller said, the Broncos have tried another approach.
''You can't simulate that speed,'' Miller said. ''You can the size somewhat, but that's all. So we figured maybe put a running back back there. Stick anybody who has speed.''
Miller said the coaches have used several running backs and even cornerback Taurean Nixon, all with one thing in mind.
''Speed, speed, speed,'' Miller said. ''It happens so fast with Cam.''
LEVEL PLAYING FIELD: No Super Bowl hitches so far for NFL field director Ed Mangan at Levi's Stadium.
The turf is ready, the end zones are painted and the grass is being cut daily to three-quarters of an inch.
''Weather like this is outstanding,'' said Mangan, also the Atlanta Braves' field director and working his 27th Super Bowl. ''There's been no real hitches.''
He was referring to the sunny skies Tuesday in Santa Clara, crossing his fingers the weather holds as expected.
The field was covered with a lighter tarp overnight Sunday into Monday in case of frost.
Also Tuesday, the company View - a leader in dynamic glass - announced that its smart windows have been installed at Levi's Stadium to enhance the fan experience. View Dynamic Glass said that it ''maximizes natural light and provides unobstructed views while reducing heat and glare.'' There had been issues since the opening of the $1.3 billion stadium in 2014 of fans on one side becoming too hot under the glare of the sun.
BYRON WHITE AWARD: Panthers linebacker Thomas Davis is one of the finalists for the NFL Players Association's Byron ''Whizzer'' White Award.
The award annually recognizes players who go above and beyond to perform community service in their team cities and hometowns.
Giants running back Rashad Jennings, Lions linebacker Stephen Tulloch, Saints tight end Benjamin Watson and Titans tight end Delanie Walker are the other finalists.
The winner, who will receive $100,000 for his foundation or a charity of his choice, will be announced on Feb. 4 at the NFLPA's annual Super Bowl news conference.
Broncos quarterback Peyton Manning won the award in 2005 and Vikings linebacker Chad Greenway won it last year.
The award is named after former NFL running back and Supreme Court Justice Byron Raymond ''Whizzer'' White.
---
AP Pro Football Writer Teresa M. Walker and AP Sports Writer Janie McCauley in Santa Clara, Calif., contributed.
---
AP NFL website: www.pro32.ap.org and www.twitter.com/AP-NFL
---
---