National Football League
National Football League
No concussion for Eagles' Asomugha
Published
Aug. 14, 2012 1:00 a.m. ET

Philadelphia Eagles cornerback Nnamdi Asomugha has whiplash-type symptoms, according to coach Andy Reid, but no concussion after a midair collision on Monday.
Asomugha skipped Philadelphia's Tuesday walkthrough after the collision with safety Nate Allen left him motionless on the turf for several minutes. A day later, he had a laceration on his lip and a sore neck.
But no concussion.
"He's been tested," Reid said. "Everything's OK there. He wasn't knocked out. That's not what happened when he was hit. He was completely conscious the whole time."
The Eagles broke camp at Lehigh University, and will practice Thursday at the team's home headquarters.
Philadelphia will meet the Patriots on Monday night. Reid was noncommittal when asked about Asomugha's status for New England.
"We'll see here. He's sore, but we'll see," he said. "Day-by-day, we'll just take it and see how he does."
Asomugha had 40 tackles and three interceptions last season, his first with the Eagles. Obviously, he is a huge piece to the Philadelphia defense as it tries to improve under second-year coordinator Juan Castillo.
"Juan's more comfortable I think, just going through it. I think his guys are more comfortable knowing the defense, which helps. Last year, we had it kind of jumpstarted here at Lehigh," Reid said. "They have a better understanding. They practice fast and furious, and that's important."
The Eagles rallied with four consecutive wins last season to finish 8-8, but none were against playoff teams. That said, in the victories over the Dolphins, Jets, Cowboys and Redskins, Philadelphia allowed just 46 points total, raising hope that this defense could turn a corner this season.
As Reid wrapped things up at Lehigh, he indeed was optimistic.
"It's been a good camp just from a camaraderie standpoint. Bringing a team together, I think, it's very important in the National Football League and so it's good from that standpoint," he said. "We were also able to get a lot of good work in. It was good to see the progress that this football team made and I appreciated their work ethic and their attitude as they approached it."
The Eagles opened the preseason with a 24-23 win over the Steelers last week at Lincoln Financial Field. They will also meet the Browns and Jets in preseason play before opening the season Sept. 9 at Cleveland.
"We are a very tough football team," quarterback Michael Vick said. "I know we have guys on this team who care and who want to win. We'll go the extra mile to make sure that we have a great chance of having success. That's gratifying."
---
---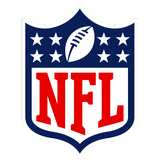 Get more from National Football League
Follow your favorites to get information about games, news and more
---