National Football League
National Football League
No coaching carousels for Patriots, Ravens
Published
Jan. 18, 2013 9:01 p.m. ET

Bill Belichick has this nice habit. He coaches in Super Bowls.
John Harbaugh has established an impressive trend, too: winning playoff games.
When they face off Sunday for the second straight year in the AFC championship, Belichick's Patriots and Harbaugh's Ravens will offer further proof of the value of stability.
No coaching carousels in New England and Baltimore.
Belichick has been on the job since 2000 and has gone to five Super Bowls, winning the first three. One more trip to the big game and he will tie Don Shula for most Super Bowl coaching assignments.
''He never changes,'' veteran guard Logan Mankins said. ''It's always the same way from him. He coaches the same way. He demands the same things. So, when you have that leader in that role, I think it's easy for everyone else to fall in line.''
Harbaugh has managed something Belichick, Shula and every other NFL coach has not: winning in the postseason in each of his first five years on the job. He's also been to seven conference title games, four as an assistant in Philadelphia.
''There's nothing like the playoffs in the National Football League,'' Harbaugh said. ''I've never been in any other sport, so it's hard to compare it to a seven-game series or something like that. But, it would be hard to imagine, for me, a more exciting thing than being in the NFL playoffs and getting to championship games and ultimately the Super Bowl. That's what it's all about. To me, it's the pinnacle of sport.''
Belichick and Harbaugh have reached the pinnacle in the AFC, which hardly is enough for them. They will remain true to their philosophies and personnas as they try to guide their teams to New Orleans.
For Belichick, that means a high level of secrecy, never providing any bulletin board material or any real insight when asked about how the Patriots (13-4) have been so triumphant under him. Belichick flopped in Cleveland in his first stint as a head coach, but his work in New England is the envy of his peers.
Of course, it helped a tiny bit to have Tom Brady on his side.
Brady emphasizes Belichick's steadiness as a key to that success.
''Coach talks about doing your job,'' Brady said. ''Whatever your role may be - third receiver, third running back - you have to perform your role. You know whenever your number is called ... everyone is counting on you. The expectation is you will play at a championship level.''
The Patriots have done that for a dozen years; Belichick is third with 18 postseason victories and would tie Shula for second with a win Sunday. He would tie Tom Landry for the top spot by also winning a fourth Super Bowl, which would equal Chuck Noll's four in the big game with the Steelers.
Quite a resume, which also includes three Super Bowls as an assistant. There's a wealth of knowledge there - even if Belichick is unwilling to share it with anyone not wearing Patriots colors.
''It has been good for me,'' said inside linebacker Jerod Mayo, the 2008 Defensive Rookie of the Year and one of New England's steadiest defenders for five seasons. ''I've tried to be a sponge and learn as much as I can from coach Belichick. My first couple years, we had a lot of those individual meetings where he pulled me to the side and taught me, not necessarily the techniques of the game, but just situational awareness of the game and what the offense can do to you. I'm still learning.''
If you stop learning in the NFL, you will be left behind. If you stop adapting, you won't contend for championships.
Harbaugh, a former special teams coach who reached the Super Bowl with the 2004 Eagles, has adjusted well throughout his tenure in Baltimore (12-6). When he joined the Ravens, they had a premier, shutdown defense. Recently, they've become more dependent on their offense.
Regardless, Harbaugh approaches the job in the same way: tirelessly.
''We get after it in practices and games. We try to bring a physicality and toughness to everything we do,'' said veteran center Matt Birk. ''We have a willingness to work hard, and we do, and that comes from coach Harbs.''
Harbaugh is 6-3 in the playoffs, including a 33-14 victory at Gillette Stadium three years ago. He's lost in both trips to the AFC title game, including 23-20 to New England last January.
Should he help the Ravens get to their first Super Bowl since the 2000 season, he just might meet his younger brother, Jim, in the Big Easy. Jim Harbaugh's 49ers are playing at Atlanta for the NFC championship.
''I haven't taken a DNA sample lately,'' John Harbaugh said, ''but it's a pretty cool thing.''
---
Online: http://pro32.ap.org/poll and http://twitter.com/AP-NFL
---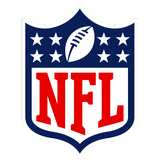 Get more from National Football League
Follow your favorites to get information about games, news and more
---