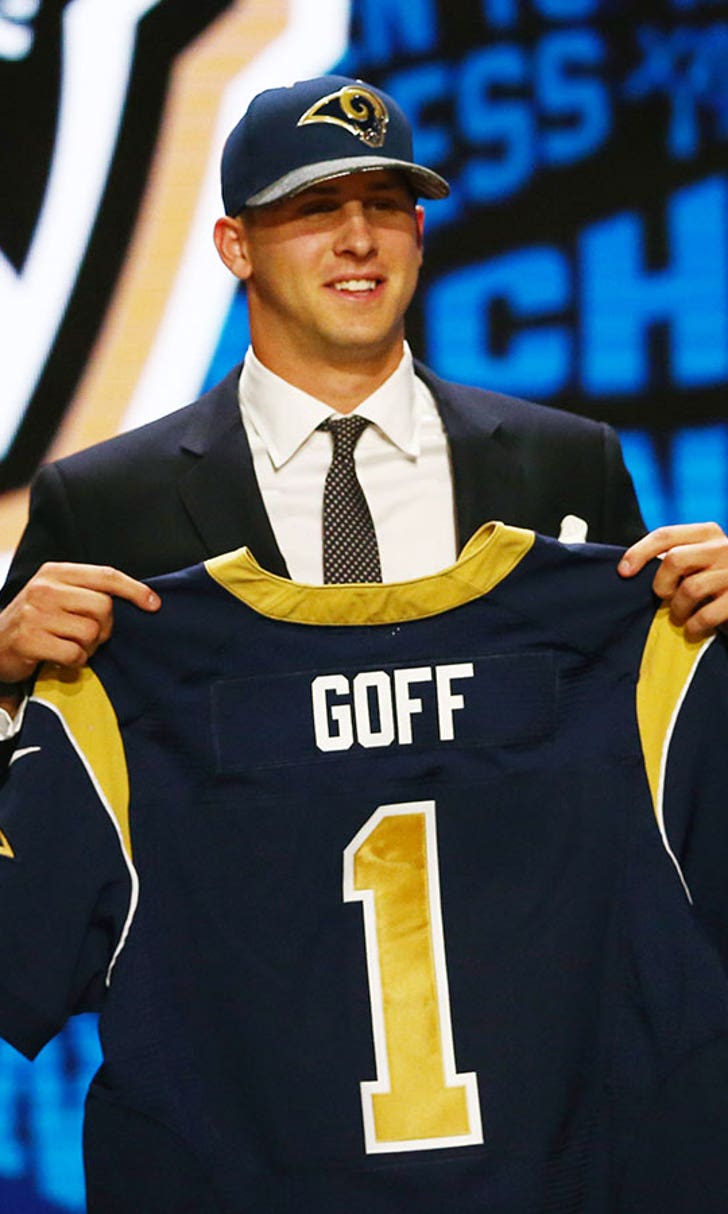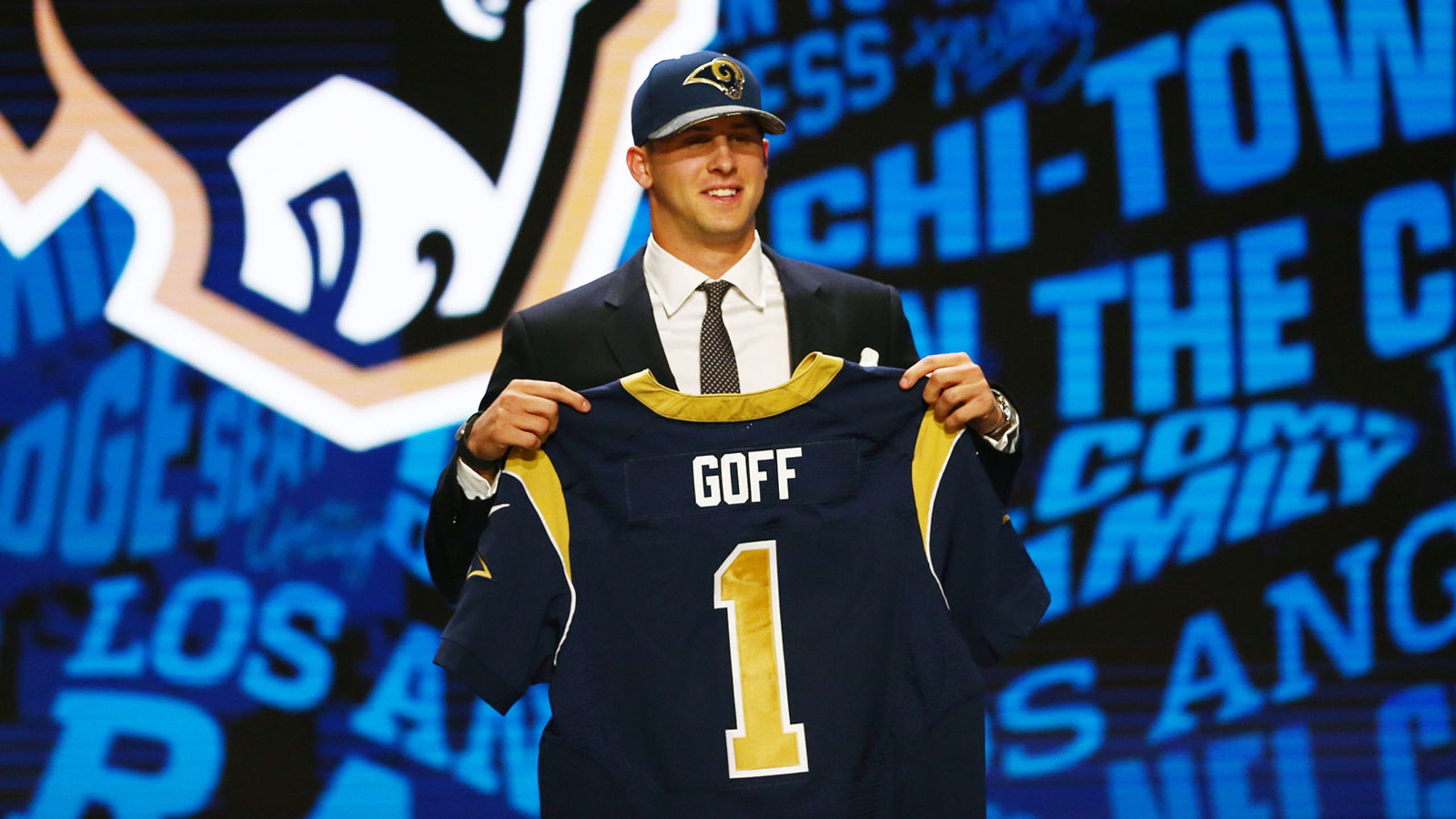 No. 1 pick Jared Goff reveals what his first 'irresponsible purchase' will be
BY Cameron DaSilva • April 29, 2016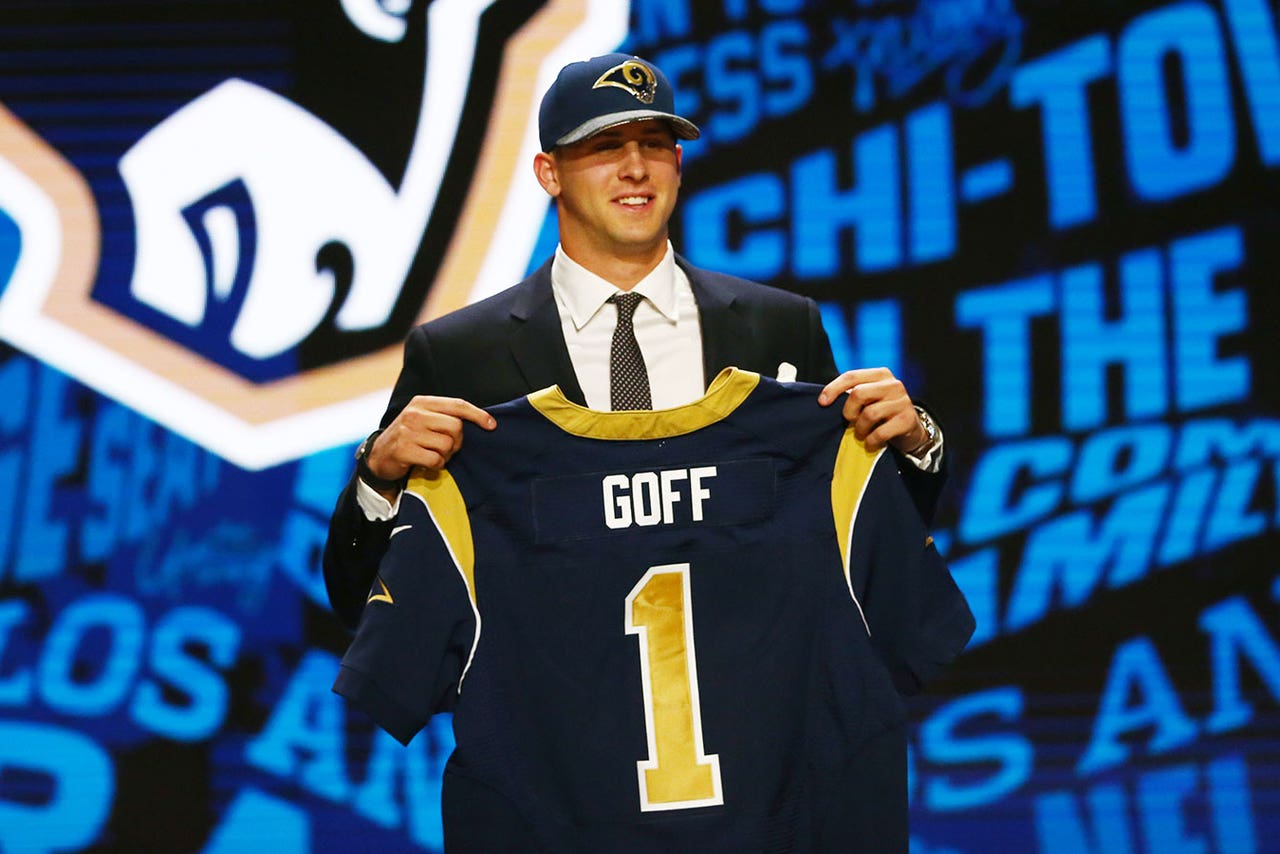 The Los Angeles Rams grabbed their franchise quarterback with the first overall pick in the NFL Draft on Thursday night, taking Jared Goff out of California. In turn, Goff just became a millionaire and a star rookie in the NFL, and he gets to do so in his home state. 
So what's he going to do with all that newfound money once he signs his rookie contract? 
"I think I'm going to get like a nice massage chair. That's not very useful for more than a month."
That was his answer during his appearance on "Jimmy Kimmel Live" Thursday night when asked what his first "irresponsible purchase" will be.
Goff is going to shine in Los Angeles, there's no doubt about that. He's the perfect fit for the Rams.
---
---