National Football League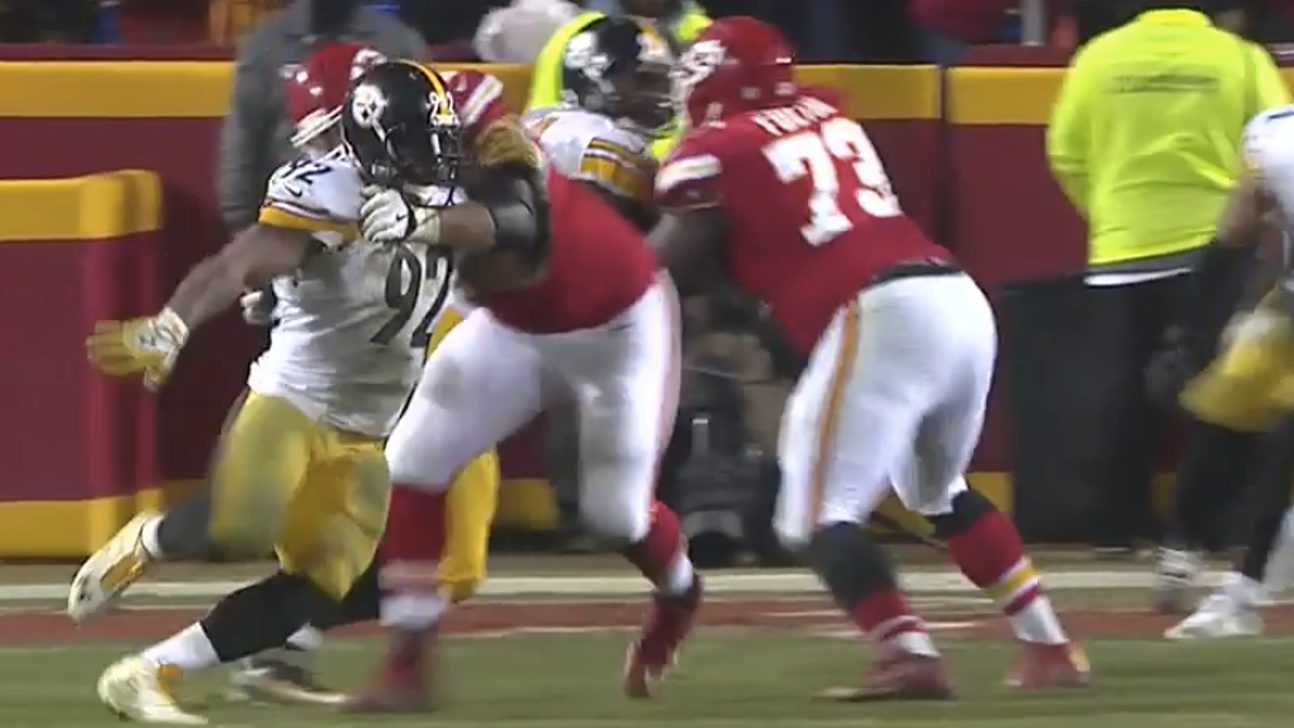 National Football League
No. 1 pick Eric Fisher was destroyed by James Harrison and it cost the Chiefs their season
Published
Jan. 16, 2017 12:41 a.m. ET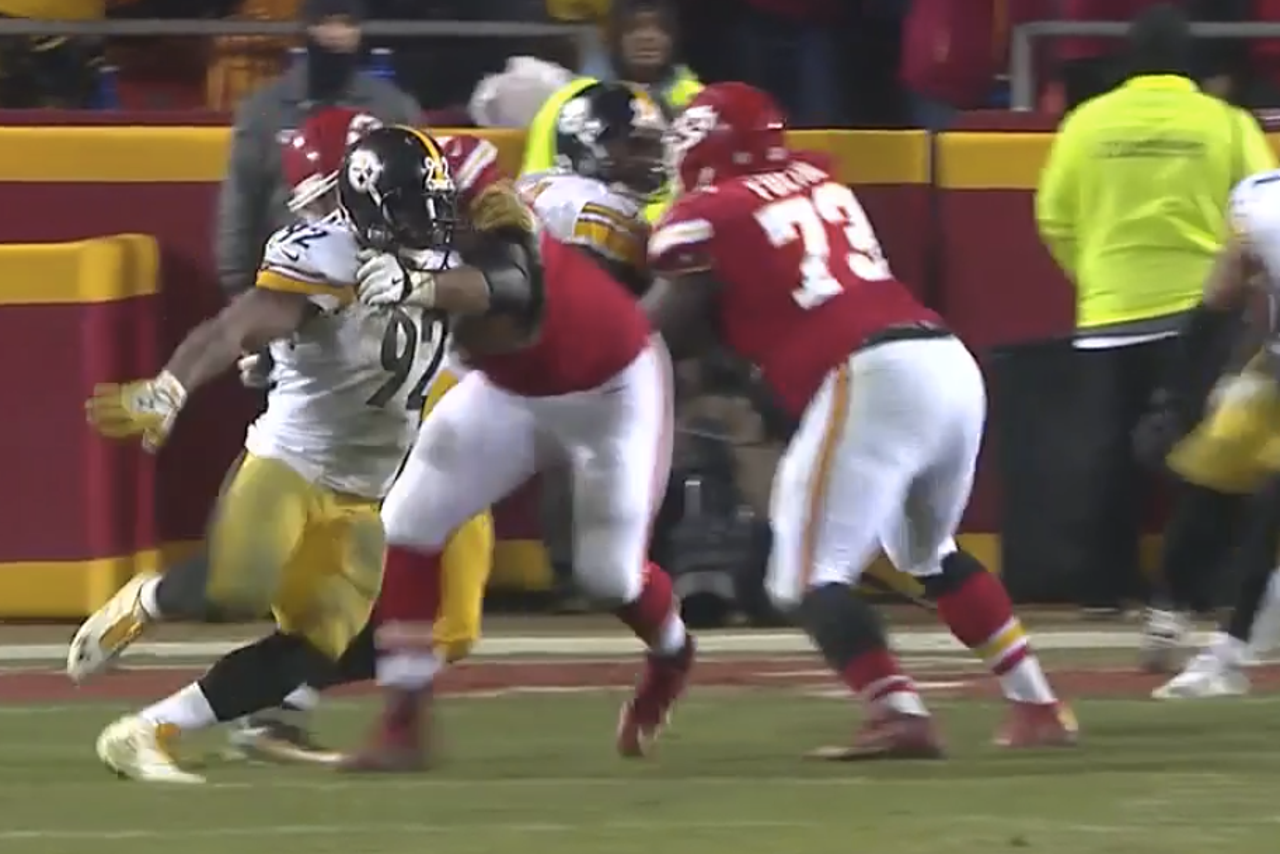 It was the two-point conversion that wasn't.

The Kansas City Chiefs were down eight points at home to the Pittsburgh Steelers and marched 75 yards in 13 plays (while converting two fourth downs) to score a touchdown on a Spencer Ware run with 2:43 remaining in regulation. A two-point conversion was the only thing separating the Chiefs from deadlocking their AFC divisional playoff and putting the game on a crash course for overtime. And they got it.

Alex Smith found a wide-open Demetrius Harris in the back of the end zone to tie the wild postseason affair at 18 - or so it seemed. A holding flag on the play brought back the successful conversion, forcing Kansas City to snap it from the 12-yard line. The call was on Eric Fisher, a name you know you've heard but might have trouble placing if you don't follow the Chiefs. Fisher, as you'll surely remember, was the No. 1 pick of the 2013 draft, has had a nomadic existence on the NFL's line of scrimmage. He was drafted as a left tackle but started out at right tackle. He was moved to his intended position in 2014 and ranked 72nd out of 84 players, flip-flopped back-and-forth early in 2015, had his toughness and motivation questioned, had a fine year and then signed a massive contract extension ($48 million on top of the $22 million rookie deal he was on) before 2016, firming him up as the Kansas City Chiefs' left tackle for the next half-decade.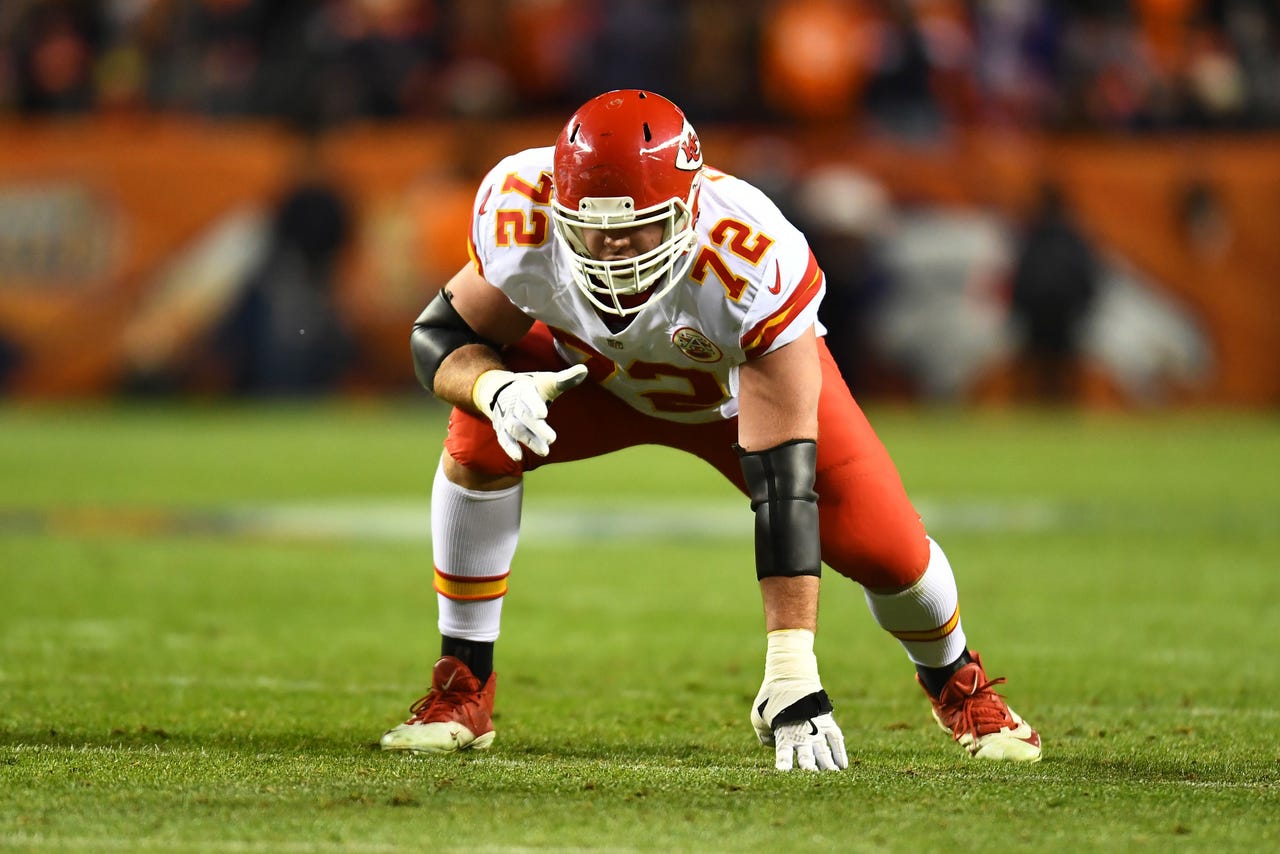 Right now, everybody's wishing he was still on the right side. James Harrison, the ancient 38-year-old with the body and drive of a 28-year-old, charged at Fisher on the two-point try, easily getting by him and charging straight toward Smith before Fisher tackled him to earn the flag.

The call was right, it had to be made and it didn't cost Kansas City a shot at overtime. Why? Because if Fisher didn't tackle Harrison, Harrison probably would have sacked Smith and the Chiefs would have been in the same position. Sometimes a penalty has no bearing on the play it negates. Sometimes it's the only reason a play is successful. In the game, Harrison (who, again, is thirty-eight) had six tackles, three tackles for loss, two QB hits and a sack.

Not everybody agreed. Chiefs tight end Travis Kelce, a level-headed individual who was called for a 15-yard penalty earlier in the game for taking two hands and shoving down Ross Cockrell just because, said the call was "horse [expletive]," that whoever threw the flag "shouldn't be able to work at Foot Locker" and that referee Carl Cheffers "shouldn't be able to wear a zebra jersey." High standards for retail and the zoo, that one.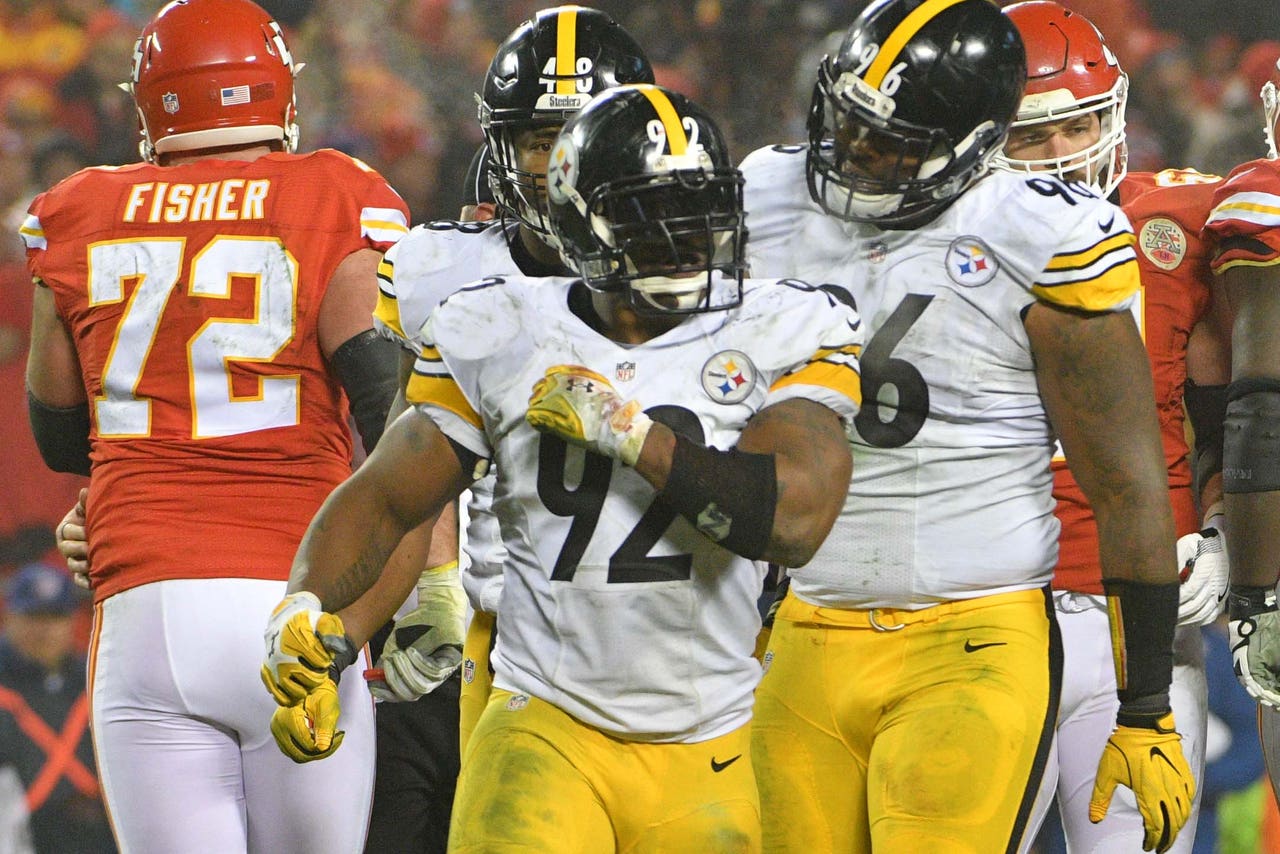 A two-point try from the 12-yard line went as predictably as you'd imagine. Smith's pass fell incomplete and the Chiefs stayed down two points. They decided to kick off rather than try and onside kick and, even more predictably than the missed second conversion, Andy Reid got filleted for it. Confirmation bias, I say. Onside kicks were recovered 11 percent of the time this season. Kicking off and trying to hold Pittsburgh to a three-and-out was a higher-percentage play. There was also the matter of Reid and Kansas City taking a second timeout late in the would-be game-tying touchdown drive. Yes, it would have been nice to have two on defense and it felt like typical Reid clock management. But the TO came before a fourth-down play that succeeded. Better to have called timeout and converted than never have called timeout at all.

But that's just noise. The game ended when the $70 million man got worked over by a guy who debuted for Pittsburgh in a season in which Tommy Maddox and Kordell Stewart split starting duties.


---
---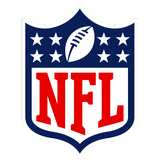 Get more from National Football League
Follow your favorites to get information about games, news and more
---