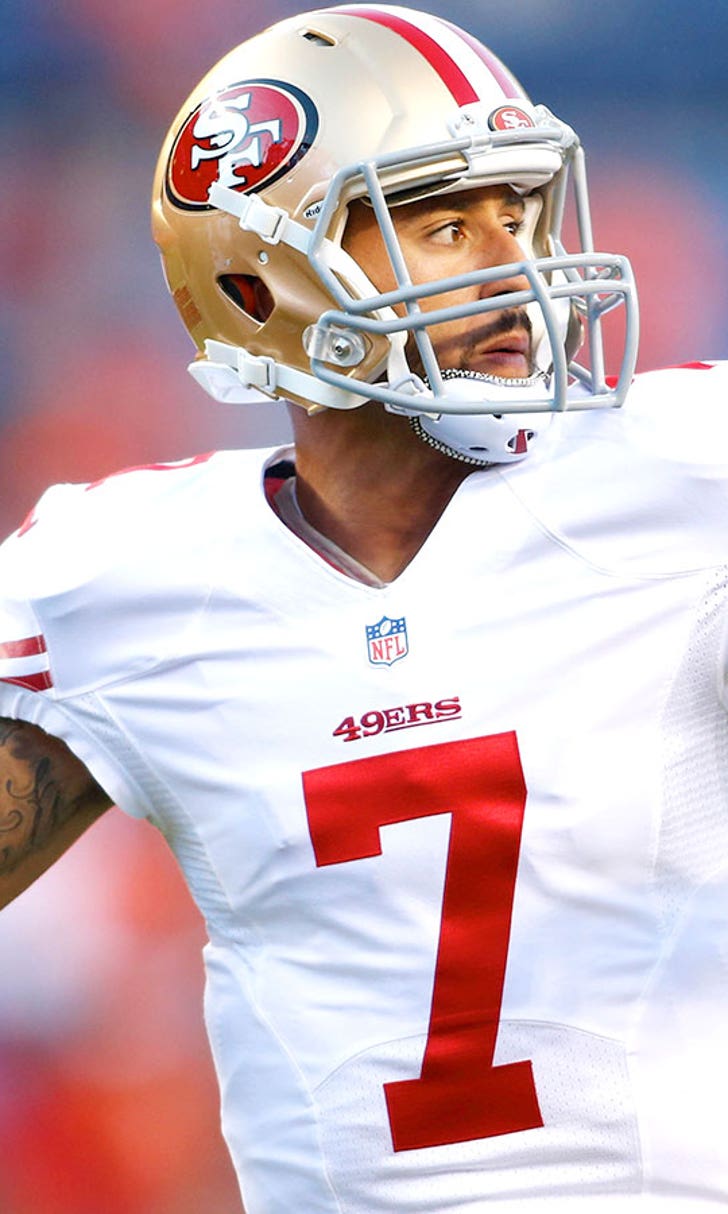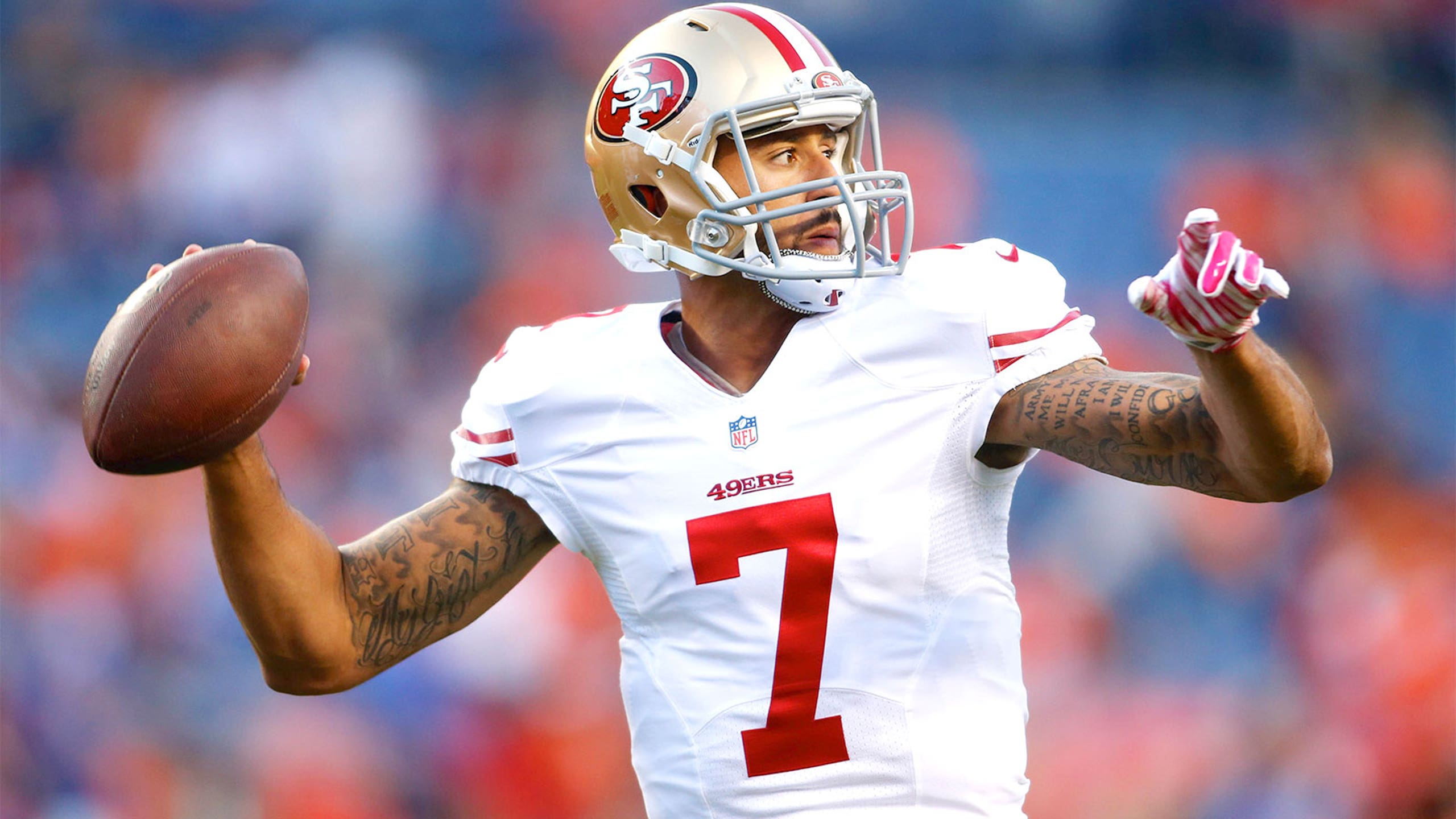 Niners QB coach Steve Logan expects a lot of 'explosive plays'
BY foxsports • June 17, 2015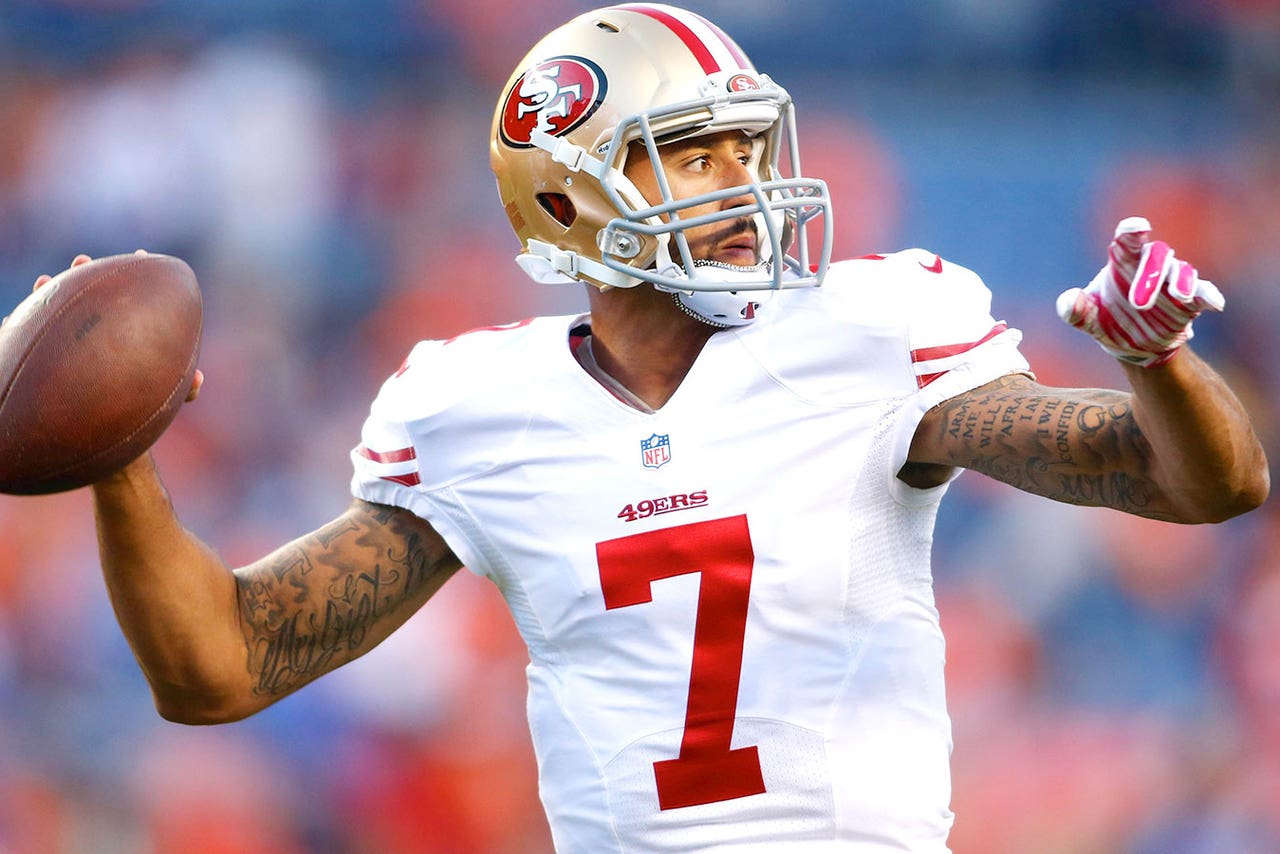 The San Francisco 49ers struggled mightily last season on the big plays. They finished 29th in the NFL on plays of 40 yards or more. QB coach Steve Logan expects that to change this year with all the new weapons surrounding Colin Kaepernick.
"Explosion plays – that's where you make a living," Logan said, via 49ers.com.
The 49ers signed wide receivers Torrey Smith and Jerome Simpson this offseason in an effort to help push the ball downfield. The new coaching staff is also more aggressive then it has been in the past and will look for those big plays more often.
"Jim Tomsula, (offensive coordinator) Geep Chryst and I love to push the ball down the field," Logan said. "And so guess what? We've got a wonderful cast of characters for Colin to work with.
"He's still getting to know Torrey Smith. What's Torrey Smith's body language? What's his speed? We're finding out he can run exactly as fast as he needs to at any given moment. So Colin is getting to know guys better…. I think as he gets more comfortable with these components, it'll be fun to watch."
With the deep passes will come a lower throwing percentage, but Logan believes it will be worth it in the long run.
"The design of an offense has a great impact on completion percentage," Logan said. "You can take a young man, put him in an offense and really encourage him to hit the check down. Then suddenly you look up and he's completing 68 or 70 percent of his passes and that's wonderful.
"But what did you sacrifice to get that done. Well now we don't have a vertical passing game. You have to be careful with completion percentage."
Logan has already spoke with Kaepernick about sacrificing his completion percentage to put more points on the board.
"One day I was talking to Colin while watching some Arizona film. Now what does Arizona do? They pressure, pressure, pressure," Logan said. "So I said, 'Colin, in games like this, we've got to be willing to sacrifice completion percentage for explosion plays.' 
"Just imagine he goes out there and completes three explosion plays to give us 21 points and comes out of the game 48 percent complete. Well, let's go have a glass of wine. I'm good to go."
---
---