National Football League
National Football League
Niners advance to NFC championship
Published
Jan. 12, 2013 12:00 a.m. ET

The unproven kid thoroughly beat the former Super Bowl champion and reigning MVP.
With a strong arm that allowed him to pick the Packers apart from the pocket and speedy legs that helped him break free for big gains, Colin Kaepernick did a little bit of everything in a record-setting, sensational playoff debut - and Aaron Rodgers just couldn't keep up.
Kaepernick passed for 263 yards and ran the San Francisco 49ers right back to the NFC championship game with a 45-31 win over Green Bay in an NFC divisional game Saturday night.
Kaepernick rushed for a quarterback playoff record 181 yards and two touchdowns and threw two scoring passes to Michael Crabtree. Next up for the Niners: a game on Jan. 20 for a spot in the Super Bowl, against the winner of Sunday's game between the Seattle Seahawks and Falcons at Atlanta.
''It feels good. We're one step closer to where we want to be,'' Kaepernick said. ''I feel like I had a lot to prove. A lot of people doubted my ability to lead this team.''
And what a playoff debut it was by the second-year pro making just his eighth NFL start. No doubting Jim Harbaugh's big midseason gamble switching quarterbacks now.
Rodgers never got in sync for the Packers (12-6), finishing 26 of 39 for 257 yards with two touchdowns.
Kaepernick ran for scores of 20 and 56 yards on the way to topping the rushing mark of 119 yards set by Michael Vick in 2005 against St. Louis. Crabtree caught TD passes of 12 and 20 yards in the second quarter and wound up with nine receptions and 119 yards for the Niners (12-4-1) in the NFC divisional matchup.
Kaepernick, sporting a burgundy beanie partially covering his head, was greeted at his locker after the game by former 49ers quarterback John Brodie.
San Francisco had 579 total yards with 323 on the ground, scoring its third-most points in the franchise's storied playoff history.
''Our offensive line did an amazing job today,'' Kaepernick said. ''They shut everybody down inside. Our receivers, our tight ends, blocked great outside, and our running backs were running hard, so it made it easier on me.''
Frank Gore and Anthony Dixon each added 2-yard touchdown runs in the fourth quarter for the No. 2 seed NFC West champions, slim favorites on their home field in a rematch of Week 1. They added to their memorable night by setting a franchise postseason record for yards rushing, 119 of those by Gore to complement Kaepernick.
Rodgers, the former Cal star passed up by San Francisco with the No. 1 pick in the 2005 draft, never got going. Rodgers rooted for the Niners as a kid in Northern California.
This was another early exit for the Packers, who lost in the divisional playoffs to the eventual Super Bowl champion New York Giants a year ago and were denied a chance to defend the title they won after the 2010 season.
Those Green Bay road stars of two years ago - they won three away from Lambeau Field on the way to the Super Bowl - didn't have it this time against San Francisco's stingy defense and a no-fear, second-year quarterback who would not be denied. A kid who was born in Milwaukee and grew up a big Green Bay fan until the day he was drafted in 2011 out of Nevada.
''I didn't know how fast he was,'' Green Bay defensive back Charles Woodson said. ''Coming in I really never paid attention to it. But he is fast.''
San Francisco advanced to back-to-back NFC title games for the first time since reaching three in a row following the 1992-94 seasons, with 1994 their last trip to the Super Bowl.
With the sellout crowd at Candlestick Park waving red flags reading ''Quest for Six'' - a sixth Super Bowl title, that is - Kaepernick did his part and then some to deliver in the first key step. Even after an early interception that gave Green Bay all the momentum in a hostile road stadium.
Kaepernick topped Vick's mark with the 56-yard keeper on an option play in the third quarter. That gave Kaepernick 163 yards on 12 carries, also setting a 49ers franchise record for the postseason.
''The execution for the 49ers on the read option was excellent, but our issues were bigger than that,'' Packers coach Mike McCarthy said. ''We did not a very good job of keeping him the pocket. He was able to get out of the pocket for a number of big conversions.''
Kaepernick joined Jay Cutler in 2011 and Otto Graham in both 1954 and `55 as the only players with two rushing and two passing touchdowns in a playoff game.
David Akers kicked a 36-yard field goal moments before halftime to give San Francisco a 24-21 lead at intermission after Green Bay tried to ice the struggling veteran by calling timeout before his kick.
Mason Crosby's 31-yard field goal tied the game at 24 midway through the third quarter, then Kaepernick took over again. San Francisco's defense handled the rest.
Kaepernick had 11 carries for 107 yards rushing by halftime.
Pick six, no problem.
The strong-armed Kaepernick brushed off the interception he tossed on the fourth play of the game that Sam Shields ran back 52 yards for a touchdown, then took control with his pinpoint passing to his favorite go-to guy - Crabtree - and with his quick-burst ability out of the pocket.
''He does a great job of responding,'' Harbaugh said. ''He has done that any time there has been an interception he has thrown, a safety or a turnover, he's responded with a scoring drive. That's rare. I think that's a rare quality. So far he's shown that he's got that ability to come back.''
San Francisco, fueled all year by its near miss in overtime of the NFC title game, made it two victories against Rodgers and Co. this season after a 30-22 Week 1 win at Lambeau Field.
Kaepernick bounced back from the early interception and again after a second-quarter taunting penalty in which he threw the ball down in the face of safety M.D. Jennings after being hit by Jennings and Erik Walden. Center Jonathan Goodwin grabbed Kaepernick in an effort to settle him down after his 15-yard run was negated by the 15-yard flag.
Two plays later, Kaepernick found Crabtree for his 20-yard TD as San Francisco capitalized on another Packers turnover.
Rodgers answered right back on the Packers' next chance, driving his team 80 yards on six plays and hitting James Jones on a 20-yard touchdown of his own that tied the game at 21. Green Bay got help from a 15-yard personal foul penalty by Dashon Goldson for a helmet-to-helmet hit on DuJuan Harris.
''We felt like we gift-wrapped them 14 points off turnovers in the first half and our defense was playing all right,'' Rodgers said. ''And then we just didn't get it done in the second half. I knew we were going to have to score some points. We knew we were going to have to put up at least 38 points.''
Former California receiver Jeremy Ross fumbled Andy Lee's punt early in the second and C.J. Spillman recovered as San Francisco got the ball back at the 9. Kaepernick threw a 12-yard TD pass to Crabtree three plays later.
Rodgers' streak of 183 passes without an interception spanning the previous five games ended when Tarell Brown picked off the ball on a deep third-down throw in the second quarter. Brown had another interception in the waning moments.
''We expected them to try to get him out on the perimeter. But we didn't expect to let him do what he did,'' Woodson said. ''Give him a lot of credit. He played a great game. He made a lot of great plays out there today. It was hard to swallow.''
Harris ran 18 yards for a score in the final minute of the first quarter as Green Bay took a 14-7 lead. Rodgers connected with James Jones on a 44-yard completion one play earlier before Harris easily ran right up the middle into the end zone for a Packers team that managed 45 total yards rushing in the season-opening loss.
Such moments were few against a 49ers defense happy to welcome back All-Pro lineman Justin Smith after he missed the final two regular-season games with a partially torn left triceps muscle.
Notes: The Green Bay defense gave up the most total yards (579), yards rushing (323) and second-most points in the playoffs in franchise history. ... San Francisco improved to 13-3 at home in divisional playoff games. ... The 49ers had 48 offensive plays in the first half to 20 by Green Bay.
---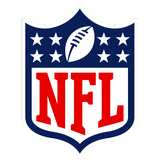 Get more from National Football League
Follow your favorites to get information about games, news and more
---