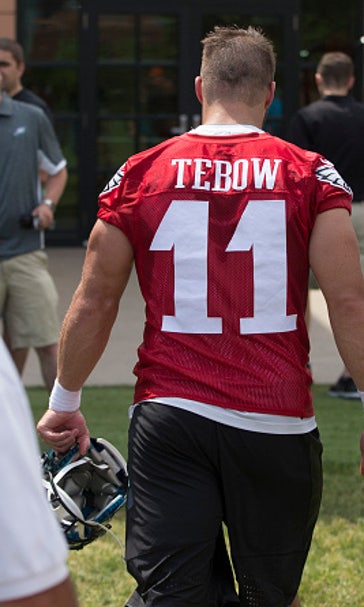 NFL's top-selling jersey list for June includes Tim Tebow
July 8, 2015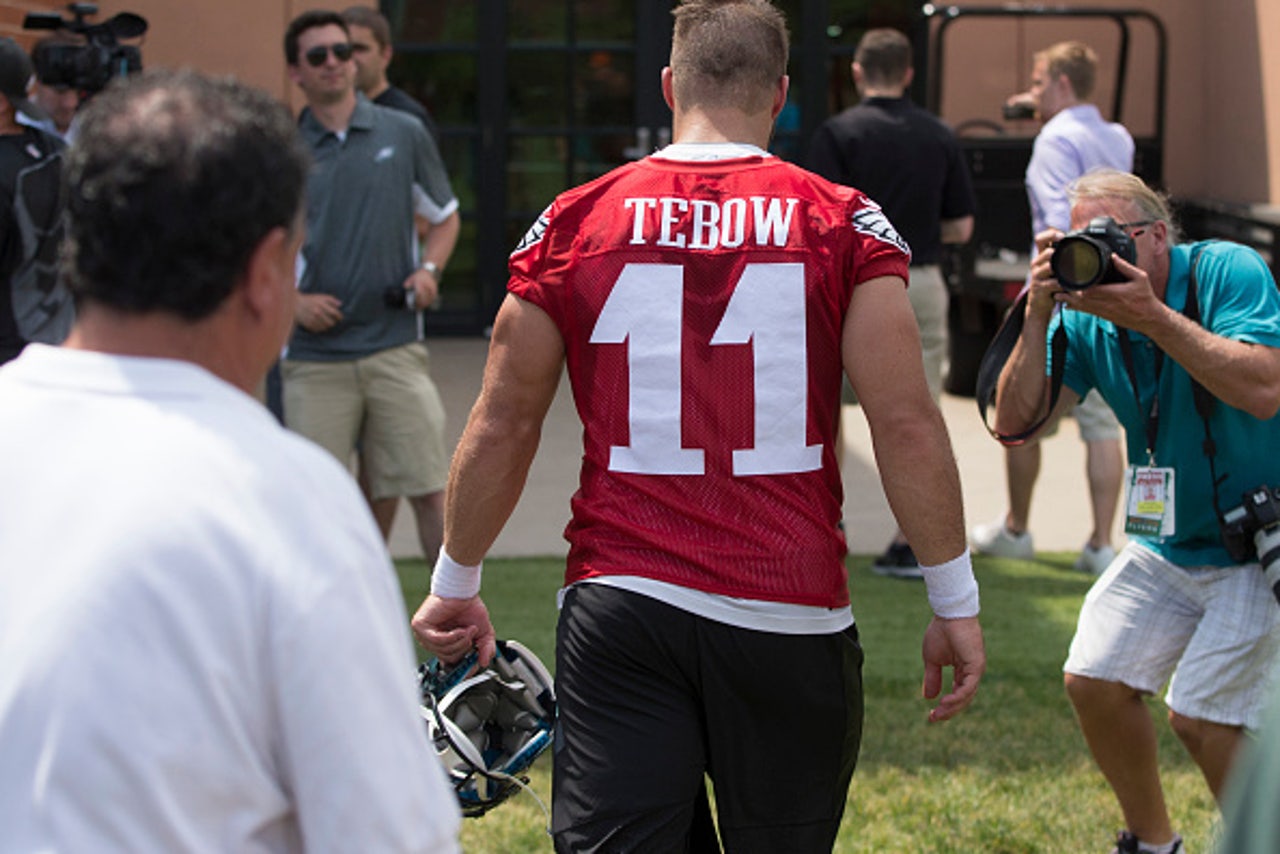 By David Kenyon
Tim Tebow might not be a starting quarterback, but he's still No. 1 in the hearts of scattered NFL fans.
And that unwavering support helped the Philadelphia Eagles' third-stringer rank 16th on the league's best-selling jersey list for the month of June, according to NFL.com.
New York Giants receiver Odell Beckham Jr. holds the top spot, and he's followed by four quarterbacks: Marcus Mariota, Tom Brady, Colin Kaepernick and reigning league MVP Aaron Rodgers.
Dez Bryant, Russell Wilson, Jameis Winston, DeMarco Murray and Rob Gronkowski round out the top 10, while J.J. Watt, Peyton Manning, Andrew Luck, Derek Carr and Jason Witten lead up to Tebow at No. 16.
Returning top-25 names include Ndamukong Suh, Kam Chancellor, Marshawn Lynch, Seattle's "12th Man," Tony Romo and Joe Haden.
NaVorro Bowman, Melvin Gordon and Amari Cooper fell out of the top 25 from May. Khalil Mack (19), Teddy Bridgewater (21) and Ryan Tannehill (23) replaced them on the list.
More from Sportsnaut:
---
---