National Football League
National Football League
NFL Week 17 rundown
Published
Dec. 28, 2013 12:00 a.m. ET

Who's ready for Week 17 action? A rundown of this weekend's slate: (No fantasy advice this week, mostly because leagues that factor Week 17 play are dancing with the devil. That sound you hear is every Jamaal Charles owner nodding in unison.)
Last Week: 10-6
Season: 151-88-1 (And somehow second in "clutch" picks! Take that, Terry Bradshaw.)
Carolina Panthers at Atlanta Falcons
The Lowdown: The following term holds negative connotation, yet it's rooted in the utmost respect: Cam Newton's transformation into a game manager has been one of the more impressive developments of the season. Carolina's offensive arsenal at the skill positions is barren, evidenced by the venerable-but-geriatric Steve Smith leading the team in targets, yet Newton has made the most of his surroundings, tailoring his game to the needs of others. This navigational prowess fails to render in the box score; if anything, his numbers have taken a hit because of this mentality. However, considering many questioned Newton's ability to take a lineup to the next level just four months ago, the metamorphosis is nothing short of spectacular.
Of course, having the support of a defense surrendering the fewest points in the league doesn't hurt. While Newton may be the face of the franchise, it's Luke Kuechly who's the team MVP. The reigning Rookie of the Year had a whopping 24 tackles against the Saints last weekend, and his coverage over the middle wreaked havoc on Drew Brees' progressions. Pro Bowler Greg Hardy and Charles Johnson have been forces up front, combining for 20 sacks, and the Panthers' unheralded secondary has held opponents to a league-low 15 aerial touchdowns. Nevertheless, it's Kuechly who serves as the catalyst for this unit's prosperity.
This Tony Gonzalez sendoff doesn't feel right, does it? He's been good for the Falcons for five years, but most of our memories associated with the tight end derive from his 12 seasons in Arrowhead. Really a shame a Gonzo-to-KC trade couldn't have been orchestrated. Almost as sad: the retirement ceremony for Gonzalez is arguably the highlight of the Falcons season.
Line: Carolina -5, 45.5 points
TV: FOX – 1:00 PM EST
The Falcons win if… The Georgia Dome is bustling for Gonzo's last game, Matt Ryan cuts down on the turnovers (career-high 16 picks).
The Panthers win if… The front seven contains Steven Jackson, DeAngelo Williams and the running game keep Ryan on the sidelines.
Prediction: Panthers 20, Falcons 17
Baltimore Ravens at Cincinnati Bengals
The Lowdown: That 41-7 smackdown at the hands of the Patriots should cool the jets on the, "Are the Ravens Meadowlands-bound?" nonsense. Yes, five of Baltimore's losses have been by six points or less. In that same breath, five of its last six victories have been settled by a three-point difference and, depending on Pittsburgh's Week 17 fruition, the Ravens could finish the season with a lone triumph over a winning team – Week 10's overtime venture against the Bengals. Also painting an ambiguous forecast for the Ravens is the offensive discord. Ray Rice has been a shell of himself (Baltimore ranks 28th in rushing), the line has been porous in nature and Joe Flacco has more turnovers than touchdowns. Playoff entrance remains in the realm of possibility for Baltimore, as the defense is still relatively sound. Believing this roster has the merit, depth and explosiveness to lift the Lombardi Trophy might be a bridge too far.
On the other end of that conviction spectrum is Cincinnati. Devastated by injuries, I kept waiting for the war of attrition to take its toll on the Bengals defense. In spite of losing Geno Atkins, Leon Hall, Robert Geathers and Terence Newman, the Who Deys are one of just six defenses smothering adversaries to fewer than 20 points per contest. Credit goes to coordinator Mike Zimmer, whose sagacity and leadership is unmatched, and linebacker Vontaze Burfict, leading the league with 157 tackles on his way to a Pro Bowl nod. If Andy Dalton can suppress the urge to throw it to the wrong team, the Bengals' defensive tenacity and dexterous backfield equates to a legit Super Bowl contender.
Line: Cincinnati -6, 44 points
TV: CBS – 1:00 PM EST
The Ravens win if… Terrell Suggs and Elvis Dumervil force Dalton into ill-advised forays, Rice's ground work keeps Gio Bernard and BenJarvus Green-Ellis on the bench.
The Bengals win if… Dalton is secure with the rock, Flacco's capricious play continues.
Prediction: Bengals 17, Ravens 13
Houston Texans at Tennessee Titans
The Lowdown: There's almost a universal belief that the Texans are just a competent quarterback-and-coach combo away from retaking the AFC South in 2014. Kansas City's turnaround this fall would seem to lend that notion some credence. Given Houston's recent success until this season, it's a sentiment that's understandable.
However, the Chiefs were a roster laden with youthful, energetic players. The same cannot be said for the Texans. There's a sound core in J.J. Watt, Brian Cushing and the offensive line; unfortunately, the once-powerful backfield has long-term injury concerns, the secondary is showing cracks and Andre Johnson is not getting any younger. Houston may reinsert itself into relevancy next season, but don't expect a total transformation, either.
In truth, the Titans sit in a better dais to make a run at the division next fall. The defense is laden with playmakers, Jake Locker made noticeable strides in his limited appearances and the receiving corps, led by Kendall Wright (89 receptions, 1,029 yards), is one of the most underrated groups in the NFL. Even the maligned Chris Johnson is just 50 yards away from this sixth straight 1,000-yard campaign. Expect the Titans to be a player in the AFC playoff hunt in 2014.
Line: Tennessee -7, 44 points
TV: CBS – 1:00 PM EST
The Texans win if… Lovie Smith isn't hired. Man's had three winning seasons since 2006. Three!
The Titans win if… Johnson pulls away facing a defense allowing 120.5 rushing yards per tilt (24th in league).
Prediction: Titans 23, Texans 21
Jacksonville Jaguars at Indianapolis Colts
The Lowdown: In the wake of Reggie Wayne's season-ending knee injury the Colts went on an erratic six-game stretch, getting crushed in three defeats (120-47 scoring difference) and eking out wins against the lowly Titans (twice) and Texans. The Indy running game was nonexistent, and the defense, one that propelled the Horseshoe's strong start, had become vulnerable. Though they had clinched the AFC South, the Colts appeared to be limping into January.
Or so it seemed. The Colts have posted consecutive convincing wins, including a 23-7 clock-cleaning of the Chiefs last Sunday. Neophyte wideouts like Griff Whalen, Da'Rick Rogers and LaVon Brazill have begun to fill Wayne's void, and the resistance has regained its early-season mojo. The backfield leaves much to be desired, and the Colts have struggled in stopping the run this year (130.7 yards per game, 28th in the NFL). Conversely, Andrew Luck alone gives Indianapolis a fighting chance, and having wins over San Francisco, Seattle, Denver and Kansas City makes the Colts a formidable playoff opponent.
An actual headline emitting out of the Jacksonville area this week: "Could this be Henne's final game as a Jag?" The story conveyed a melancholy associated with St. Louis losing Albert Pujols. I think that sums up Jacksonville's season.
It will be interesting to see if Maurice Jones-Drew leaves Florida this offseason. The former All-Pro will only be turning 29 in March, but has already racked up 1,800 attempts (plus 330 receptions) and has dealt with injuries the past two seasons. I do think MJD has some gas left in the tank, and could be a factor behind a firm offensive line. To gain that protection, he will need to depart Jacksonville.
Line: Indianapolis -11, 45.5 points
TV: CBS – 1:00 PM EST
The Jaguars win if… Chad Henne turns in a stellar, um, "farewell" performance.
The Colts win if… They take care of business.
Prediction: Colts 24, Jaguars 14
New York Jets at Miami Dolphins
The Lowdown: Dang, looks like Rex Ryan is coming back as Jets coach in 2014. I was really hoping he was going to join our FOX Sports team this offseason as an analyst, not only for his defensive insight and infamous wit, but also in the 3.4 percent chance we would become friends and journey on epic benders that would make the '86 Mets cower in fear. Hey, I can dream…
My original intent was to leave this area blank to commemorate the Dolphins' no-show against the Bills last week, but I didn't think that would fly with the bosses. Miami is fighting for a playoff spot, although it's hard to muster much fervor for a team that dropped a must-win game to a Buffalo squad led by backup Thad Lewis. The Jets secondary has been susceptible in the second half of the season, bequeathing an opportunity for Ryan Tannehill, Mike Wallace and Brian Hartline to inflict carnage. Assuming Geno Smith makes his usual allotment of four bone-headed plays a contest, this should be a game Miami emerges victorious. Emphasis on should.
Line: Miami -6, 41.5 points
TV: CBS – 1:00 PM EST
The Jets win if… Chris Ivory runs wild on Miami's iffy rush defense (25th against the ground game), Tannehill's accuracy issues endure.
The Dolphins win if… Geno Smith does Geno Smith things, Charles Clay bounces back from a forgettable two weeks.
Prediction: Dolphins 30, Jets 21
Detroit Lions at Minnesota Vikings
The Lowdown: Both of these coaches are likely kaput after this game. Leslie Frazier isn't the problem in Minnesota, although a 20-32-1 career record isn't advocating much patience and his personality is probably best-suited for a coordinator role. Jim Schwartz has dug his own grave in the last two years; nevertheless, a coaching change won't automatically instill the discipline and cognizance that's been missing in Motown.
Another area both NFC North clubs will be evaluating is at field general. It's a foregone conclusion that the Vikings will be searching for an arm in April's Draft. With 10 (projected) viable quarterbacks expected to go in the first three rounds, don't be surprised if the Lions bring in competition to light a flame under Matthew Stafford. The former No. 1 overall pick has regressed for the second straight year, and his mechanics have reverted to that of someone slinging the rock in the backyard. Next fall will be Stafford's sixth season in the Motor City. Another campaign similar to the last two years, it could be his last.
Line: Minnesota -3, 51.5 points
TV: FOX – 1:00 PM EST
The Lions win if… Stafford and Calvin Johnson goes nuts on Minnesota's league-worst pass defense…I will say, if Schwartz does get fired, count me as one who will miss him. His "$#&!ing great, how am I going to explain this to the media?" face after questionable decisions gone awry is a classic and he routinely mixes it up with booing fans. Plus, dude tried to fight Jim Harbaugh. Godspeed, friend.
The Vikings win if… No AP? No chance…
Prediction: Lions 33, Vikings 17
Washington Redskins at New York Giants
The Lowdown: Mike Shanahan has mismanaged his share of undertakings as Washington head coach: the RG3 injury in last year's playoffs, the subsequent disputes through the media with his quarterback, the head-scratching decision to pull Alfred Morris out of goal-line situations like Bud Kilmer in Varsity Blues. One enterprise where he gets a thumbs-up, though, is his ambition to irk Daniel Snyder as much as possible. Snyder's reign of terror has gone unabated since 1999, and while Shanahan will ultimately loss this battle, the fact he's pulling a George Costanza by trying to get fired has been marvelous. (Although thank God that Shanahan hasn't run around the field in a skinsuit.) Sure, it's sad that this has garnered as much attention as the negligence of RG3's ailment or that, days away from 2014, a team called the Redskins still exists in the United States…but like Joakim Noah says when putting on makeup, "Every little bit helps."
I pressed this issue last week, but the traction it gained makes it worth repeating: Eli Manning is a week away from turning 33, logging 10 seasons under his belt. Athletes, doctors, and, ahem, "medicine" are redefining longevity, but not every quarterback is built to play 15 years in the league. Could Manning simply be hitting his wall? No shame in that. What this does mean: in respect to Ryan Nassib, should the G-Men hunt for a new long-term investment at the position? With a league-high 26 interceptions, seven fumbles (two lost) and a 58.3 completion percentage (29th), the numbers indicate this might be the route to pursue.
Line: Washington -3, 45.5 points
TV: FOX – 1:00 PM EST
The Fightin' Fletchers win if… At least they'll have a top-3 pi…oh, yeah. Well, shoot…
The Giants win if… If Eli can't torch a Washington D conceding 30.5 points per game (second-highest in the league), it's going to be a long offseason in Gotham.
Prediction: Giants 27, Fightin' Fletchers 23
Cleveland Browns at Pittsburgh Steelers
The Lowdown: For those of you that claim the Pro Bowl is a vapid, pointless absurdity, here's my counter: the 4-11 Browns are sending five players to Hawaii, while only two from the division-winning Bengals were selected. So…yeah! (I mean, for real, five Browns? Four of these nods come from an offense that ranks 27th in scoring. Kind of like giving the cast of Grown Ups 2 Oscar nominations.
Count Ben Roethlisberger as one that deserved Pro Bowl recognition for his feats this year. Despite the departure of Mike Wallace and injuries to Le'Veon Bell and Heath Miller, Big Ben has hit 64.4 percent of his intended targets for 4,082 yards and 27 trips to pay dirt, guiding the team to a 7-4 mark since October. Although the Steel City D persists as a formidable group, it's aptitude is lacking compared to the historical excellence associated with this unit, putting all the more emphasis on Roethlisberger's display. The Steelers need help to punch their ticket into January, yet with Roethlisberger playing at such an elevated level, they're the team no one wants to welcome in the Wild Card round.
Line: Pittsburgh -7, 44 points
TV: CBS– 1:00 PM EST
The Browns win if… Seriously, FIVE Browns in the Pro Bowl! The game should be canceled on that facet alone.
The Steelers win if… Josh Gordon is contained, Bell continues his hot streak.
Prediction: Steelers 30, Browns 14
Green Bay Packers at Chicago Bears
The Lowdown: A Packers-Bears rendezvous hardly needs added gravitas. The Black and Blue battle is one of the most heated (God help Shea McClellin if he ever wanders into Wisconsin) and balanced (Chicago leads by a thin margin of 93-86-6) in league history. Yet Week's 17 rendition of this rivalry holds a gridiron gratuity: whoever emerges victorious claims the NFC North division title, punching their ticket into the postseason.
Historically known for their aerial acrobatics, the Packers have been making their offensive bones on the ground this season, ranking seventh in team rushing at 131.7 yards per contest. The spark plug for this endeavor has been rookie rusher Eddie Lacy. A concussion in early September put his debut on hold, but since his return in October, few have been better in the backfield than Lacy, averaging 88.4 terrain yards per outing. Additionally, the Alabama product has been sound in the receiving arena, hauling in 33 balls for 242 yards, and has notched 10 trips to pay dirt this season. Initially viewed as a complementary piece, Lacy is proving his merit as the focal point of the Green Bay attack.
This matchup does not bode well for the Chicago defense, which has resembled a revolving door rather than a roadblock. "Monsters of the Midway" this unit is not, allowing 29.7 points per game (third-most in the NFL). Worse, the defensive front has been anything but, with adversaries logging a league-high 161.5 yards per appearance. Besides lighting up the scoreboard, this apathetic display against soil ventures keeps Matt Forte and the Bears offense on the sideline. For the Bears to come out on top, a semblance of push is imperative from the Chicago resistance.
Line: Green Bay -3, 52 points
TV: FOX – 4:25 PM EST
The Bears win if… Alshon Jeffery and Brandon Marshall wreak havoc in the Green Bay secondary, Jay Cutler stays out of trouble, Aaron Rodgers is resigned to a thousand-yard stare on the sidelines as Matt Flynn throws another ill-advised attempt into double coverage.
The Packers win if… Lacy and James Starks goes nuts on the Chicago front seven, "We Want Mc-COWN!" chants start up…
Prediction: Packers 27, Bears 23
Denver Broncos at Oakland Raiders
The Lowdown: "A flawless star performance in a flawed film." That would be my critique blurb for The Wolf of Wall Street." (Doubt that would make the poster.) Leonardo DiCaprio, with support from Jonah Hill's eccentricity and Margot Robbie's, ahem, "talent," is in all his glory in this vehicle. Alas, the picture loses direction at times, and the content gets repetitive. Well, aside from Margot Robbie, that is.
Why do I bring this up? Hate to be dramatic, but there's an eerily parallel between that movie's plight and the Denver Broncos. Peyton Manning has eviscerated opposing defenses this fall, redefining greatness, and the record books, at the position. But while Manning has effective weapons out of the backfield and receiving ranks, the defense could be the downfall of this Denver club. The secondary ranks 28th in passing defense, with secondary leader Champ Bailey struggling with a foot injury. Defensive lineman Derek Wolfe is out after suffering a seizure-like scare and former All-Pro Von Miller is done for the rest of the season with a torn ACL. As good as Manning has been, it may not be enough to take the Broncos to February.
Oh, and in case you were wondering, Raiders coach Dennis Allen doesn't want Terrelle Pryor to fail. Good to know we cleared that up.
Line: Denver -10.5, 53.5 points
TV: CBS – 4:25 PM EST
The Broncos win if… New England loses.
The Raiders win if… There's an 11.3 percent chance Manning throws for nine touchdowns in this one. I'm not kidding.
Prediction: Broncos 42, Raiders 24
Buffalo Bills at New England Patriots
The Lowdown: Take note, Miami. This is how you take care of business with a playoff position on the line.
Poor Buffalo. The upcoming NFL Draft is loaded with quarterbacks, with at least five designated as franchise-altering signal callers. In theory, this would be welcome news to the Bills and their loyal fan base, one which is in desperate need of a respite from bad quarterback play. Sadly, in typical Buffalo fashion, the organization will likely be standing outside this fire after investing a first-round pick in EJ Manuel last spring. Worse, Buffalo has little idea what it has in Manuel, who's rookie campaign has been marred by injuries. Doug Marrone has seemed like a proficient coach, and most of Buffalo's sneaky-good defense will return in 2014. But with the quarterback position stuck in an abstruse state, it's hard to forecast better days for Buffalo.
Line: New England -7.5, 47.5 points
TV: CBS– 4:25 PM EST
The Bills win if… C.J. Spiller and Fred Jackson attack New England's dreadful rush resistance (29th in the NFL).
The Patriots win if… I said it last week, I'll say it again: Brady and Belichick in a meaningful December game? That's what I thought…
Prediction: Patriots 34, Bills 20
Tampa Bay Buccaneers at New Orleans Saints
The Lowdown: I know the majority of neutral fans are pulling for Tampa Bay (yes, I get the paradoxical nature of that sentence). Hear me out for advocacy of New Orleans. Imagine the awkwardness of Roger Goodell enclosed by dozens of Saints on the Super Bowl post-game pulpit as the commish hands the Lombardi Trophy to Drew Brees. It would be like David Stern's presentation to the Dallas Mavericks in 2011 only exponentially better.
Also, let's not get too carried away by this, "Saints can't play on the road!" chatter. They've lost to Seattle, St. Louis, Carolina and New England, with the Pats needing a miraculous ending to pull out the W. Brees and Sean Payton have the pedigree to get the job done away from the Big Easy and have the defense to back them up. Besides, at the beginning of this month we were crowning the Saints as a Super Bowl favorite. Don't be surprised if New Orleans makes some noise in the upcoming weeks.
As for the Buccaneers…I'm absolutely terrified about this report of Greg Schiano expressing interest in Penn State. That community has been through enough already.
Line: New Orleans -11, 47.5 points
TV: FOX – 4:25 PM EST
The Buccaneers win if… Mike Glennon makes a strong case to be Tampa's 2014 starter, the Bucs slow down Jimmy Graham, especially over the middle.
The Saints win if… A Week 17 home game with playoff implications? Call me crazy, but the Superdome might be a tad raucous.
Prediction: Saints 28, Buccaneers 19
San Francisco 49ers at Arizona Cardinals
The Lowdown: No matter what plays out in New Orleans, Bruce Arians is Coach of the Year and it's not even close. Transforming a Cardinals team that lost 11 of its last 12 games in 2012 to a playoff contender in the toughest division without a) a star quarterback b) a strong backfield and c) your best defensive player (Daryl Washington's four-game steroid suspension) is mind-blowing. Last week's mouth-punch to rival Seattle was simply icing on the cake.
For the Cardinals to have a shot, halting Frank Gore to send Colin Kaepernick into the air is imperative. Even then, Kaepernick's flight raids have vastly improved in the second half, a progression that should continue with Michael Crabtree assimilating into the offense. Although the club's first-half stumbles put the team's projection on the backburner, Crabtree's return, along with a handful of Niners' defenders nearing better health, have thrust San Fran back into the swing of things. As long as Kaepernick displays a steady demeanor, there's no reason to believe the Niners won't return to the Big Stage.
Line: San Francisco -1, 41.5 points
TV: FOX – 4:25 PM EST
The 49ers win if… Kaepernick and Gore can breakthrough a tough Arizona wall (best rush defense in the league), Carson Palmer's turnover-prone ways emerge.
The Cardinals win if… Kaepernick goes Butterfingers with the ball, Michael Floyd and Larry Fitzgerald hit up a strong-but-breakable 49ers secondary.
Prediction: 49ers 21, Cardinals 20
Kansas City Chiefs at San Diego Chargers
The Lowdown: I like Andy Reid. Seems like a decent guy, has spurred a historic turnaround to a franchise stricken with tragedy, his players respond to him and his, um, "unique" look has spawned some fantastic doppelgangers.
Alas, can't get behind his candidacy for Coach of the Year. The Chiefs fell short in every big-game opportunity in the second half, and there's a chance they'll enter the postseason with a lone win over a fellow playoff team (winner of the NFC East). Even then, a victory over Philadelphia came with Michael Vick at the Eagles' helm. Give Reid credit for putting Kansas City in this position, but don't honor him for beating up on the NFL's basement, either.
To the same tune, congrats to Philip Rivers for a remarkable comeback season. Many were calling for a change under center for the Lightning Bolts. Rivers answered those critics, and answered with vigor, posting a career-best 69.7 completion percentage with 29 scores and just 10 picks. Furthermore, the Chargers boast notable wins of Indianapolis, Denver and Kansas City. Yet, with the Chiefs likely running out second-stringers on Sunday, if the Chargers fail to notch a W, consider it another mark on Rivers' reputation, or lack thereof, in the clutch.
Line: San Diego -9.5, 45 points
TV: CBS – 4:25 PM EST
The Chiefs win if… Chase Daniel exploits a SD secondary allowing 263.3 yards per game (29th in the NFL), Ryan Mathews can't get going.
The Chargers win if… Rivers and the offense take down a Kansas City defense that's been feeble the past six weeks. Also, we mentioned the Chiefs' backups are playing, right? Right…
Prediction: Chargers 24, Chiefs 21
St. Louis Rams at Seattle Seahawks
The Lowdown: Oh, baby, the fury that was sent in my direction from Seattle fans last week was something else. What was the stimulus for this rage? My audacity in stating the Cardinals would keep it close against the Seahawks. Not that they would win, mind you, just that it would go down to the wire. You would have thought I'd taken their basketball team and moved it to the Midwest (OK, bad example). So while I don't actively root against any entities, I might have taken a bit of schadenfreude in last week's soiree in the Emerald City. What I don't get is people in the Northwest are generally a warm, embracing, equitable group. Not sure where the irritability originated from. According to WebMD, such unprovoked cantankerousness is associated with performance-enhancing abuse, but no one from Seattle has ever been accused of that…
By the way, if they pull off the upset, the Rams will finish at .500. A 3-6 start didn't help, but that has to be the quietest 8-8 record in the league. Hell, the Cowboys have hovered around .500 since 1997, yet their proceedings are covered like the royal wedding. (Also, I just found out those nuptials happened in 2011. I really need a girlfriend.)
Line: Seattle -11.5, 43 points
TV: FOX – 4:25 PM EST
The Rams win if… Zac Stacy ends his sensational rookie campaign on a high note, Russell Wilson struggles against a better-than-believed Rams defense.
The Seahawks win if… Wilson's not losing at home two weeks in a row..
Prediction: Seahawks 30, Rams 14
Philadelphia Eagles at Dallas Cowboys
The Lowdown: Question Tony Romo all you want, and, coherently, you can make the case he's not the one to lead Dallas to the Promised Land. But stop with this, "Kyle Orton gives the Cowboys a better chance to win!" B.S. I love his mane as much as anyone, but Orton is the definition of an alternate arm. In truth, I'm more excited about the prospect of a Jon Kitna appearance. Crazy Legs Kitna leading a team into the postseason? Now that's a song I can dance to.
Another reason to hate the Pro Bowl: Nick Foles was arguably the most valuable player in the NFC this season, yet was snubbed from this honor. Granted, he'll end up making it when Tom Brady pulls out with a (cough cough) "back injury," but still.
Line:Philadelphia -7, 52.5 points
TV: NBC – 8:30 PM EST
The Cowbosy win if… On the off-chance you're reading this, Jason Garrett, some simple advice: feed the rock to DeMarco Murray, and feed it often. You're welcome.
The Eagles win if… Foles and McCoy light-up a Dallas defense surrendering a league-high 418.6 yards per game, Garrett refusing to give Murray the ball because God knows why.
Prediction: Eagles 35, Cowboys 28
Joel Beall is a writer for FOXSports.com and WhatIfSports.com. He lives with a Golden Tee machine and a jump shot that's currently broken. Reach Joel on Twitter @FOXSportsBeall
---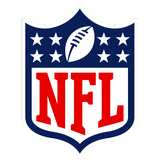 Get more from National Football League
Follow your favorites to get information about games, news and more
---