National Football League
National Football League
NFL sees progress in concussion treatment
Published
Apr. 18, 2011 9:18 p.m. ET

A puzzling decision to let Eagles linebacker Stewart Bradley back into the season opener led to significant improvement in the detection and treatment of concussions during the rest of the 2010 season, a key NFL medical consultant said Monday.
Dr. Richard Ellenbogen cited the way concussions to two Seattle Seahawks were handled in a playoff game at Chicago as proof the league had taken major steps to ensure such injuries are treated properly.
Asked if the incident with a woozy Bradley being allowed back on the field in Philadelphia spurred the improvement, Ellenbogen said in a conference call, ''Had that not happened, we may not have had the NFL sideline examination (for concussions) this year.''
The NFL has standardized those examinations for all 32 teams. Ellenbogen, the co-chairman of the league's head, neck and spine committee, said such standardization ''will protect against exactly what happened in Philadelphia.''
During the Eagles' loss to the Packers, quarterback Kevin Kolb sustained a concussion. While he was being examined, Bradley also was injured and had staggered off the field.
Yet Bradley soon was back playing before being removed for the rest of the game.
''That was the exception and not the rule,'' said Ellenbogen, chairman of the department of neurosurgery at the University of Washington School of Medicine.
He then praised the way injuries to Seahawks tight end John Carlson and cornerback Marcus Trufant were handled on Jan. 16, four months later.
Carlson suffered a concussion and was carted off in a situation handled ''perfectly,'' Ellenbogen said. And when Seattle cornerback Marcus Trufant was hurt soon after, '' team physicians and professional athletic trainers were all over that.''
''Remember, when someone is concussed on the field, there are other doctors and trainers watching the game,'' he said. ''So when one player gets concussed, we have others who are watching to ensure the situation in Philadelphia will not occur.''
Added Ronnie Barnes, the vice president of medical services for the Giants: ''We have any number of trainers and medical staff on the sidelines. You know, we rely on the players quite a bit on concussions. We are constantly assessing players and often we are told by other players: `Watch this guy. He might have a concussion.' ''
That's a culture change from the macho approach of the past, one that John Madden sees as a significant step toward improved player safety. The Hall of Fame coach oversees the league's player safety advisory panel and is encouraged that medical personnel are now charged with decisions about when a player is healthy enough to return to action.
''Taking it out of the coaches' hands is the way it always should have been,'' he said. ''I go way back and it was a lack of education when I was coaching. I am not proud of it, but it's true. I remember saying (about an injured player), `What happened to him? Good, it's not a knee or an ankle, it was his head. They will give him smelling salts and he will be back in. Your head will clear up in a couple of minutes and he will be back in.'
''We were all that way. Now, you see the seriousness of it.''
Madden is calling for specific terms that can be used from youth football up to the NFL to describe a player's health. If the players shouldn't be on the field, regardless of the injury, they are a ''no-go,'' Madden said.
''No-go is in the video game and I think it should be used on TV by the commentators,'' he said. ''Our protocol is the player has to leave the field, be escorted off by team personnel, go into the locker room, and will not be made available to the media.
''Any sideline protocol in the NFL game we are going to get in the video game just to promote awareness. On the safety panel, we're working to get more words like `no-go.' We are not there yet, but we need it just to promote awareness.''
---
---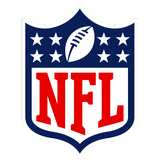 Get more from National Football League
Follow your favorites to get information about games, news and more
---