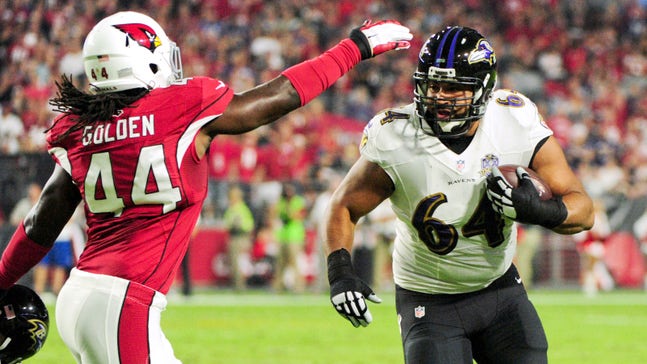 NFL says ref was distracted when Ravens' Urschel reported as eligible
Published
Oct. 28, 2015 12:41 p.m. EDT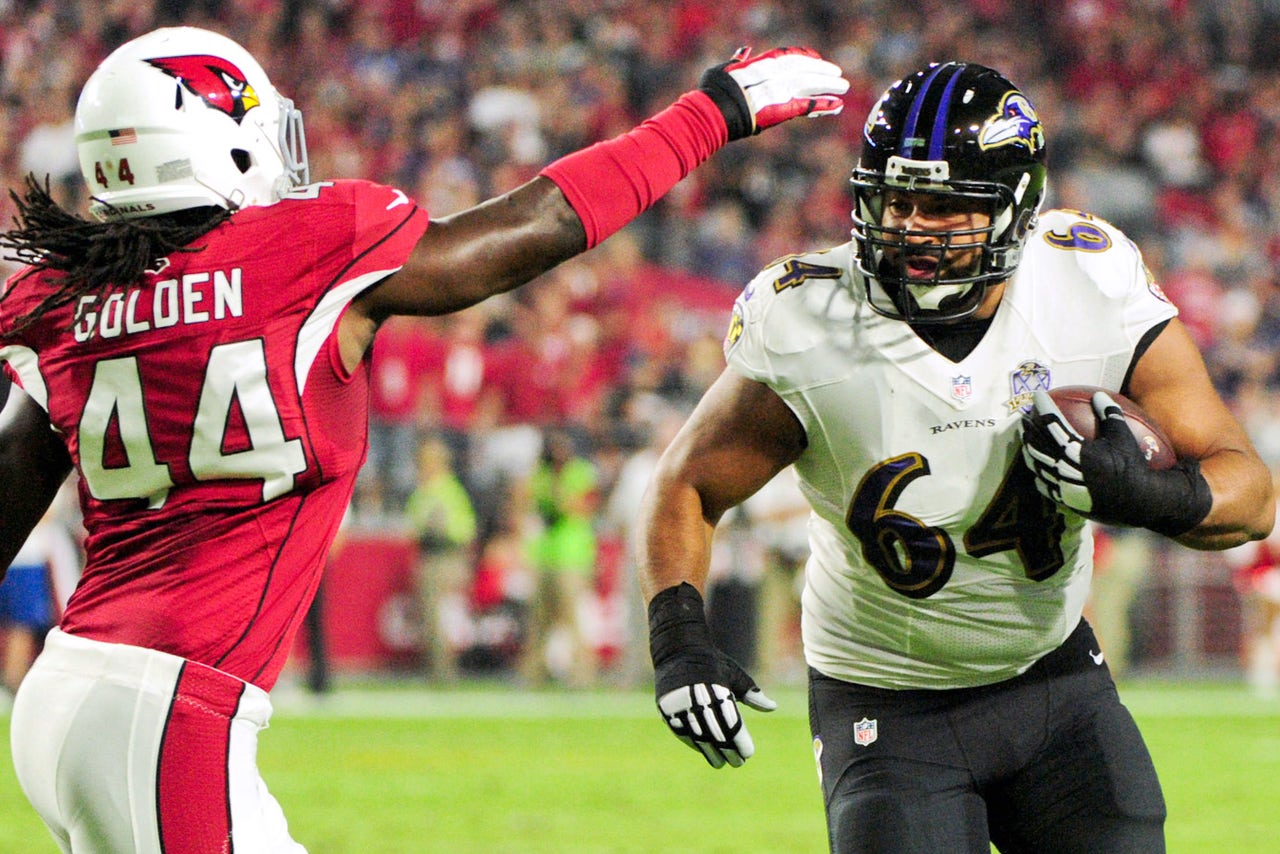 The NFL has issued a mea culpa for missing the signal from Ravens offensive lineman John Urschel. 
League vice president of officiating Dean Blandino said referee Ronald Torbert was distracted when Urschel ran his hands up and down his jersey number to report as an eligible receiver. 
"What the referee was actually doing at that moment, he was correcting a number from a foul on the previous play, and he just didn't recognize [No.] 64 signaling him," Blandino said during his weekly segment on NFL Network's NFL Total Access. "We didn't recognize that he reported, and that's why the penalty was called."
It's a perplexing explanation since it appears Torbert has his head up and is looking right at Urschel in the video replay. While Blandino seemingly agreed with Ravens coach John Harbaugh that Urschel did everything he was supposed to do in this instance, Blandino also seemed to indicate that the Ravens should waited until receiving official confirmation from the referee.
"It's important that the referee recognizes that, it's important that the player gets a visual signal. You'll see [Urschel], he is signaling to the referee."
FOX Sports NFL rules analyst Mike Pereira was also in disbelief as he watched Monday night. 
---
---