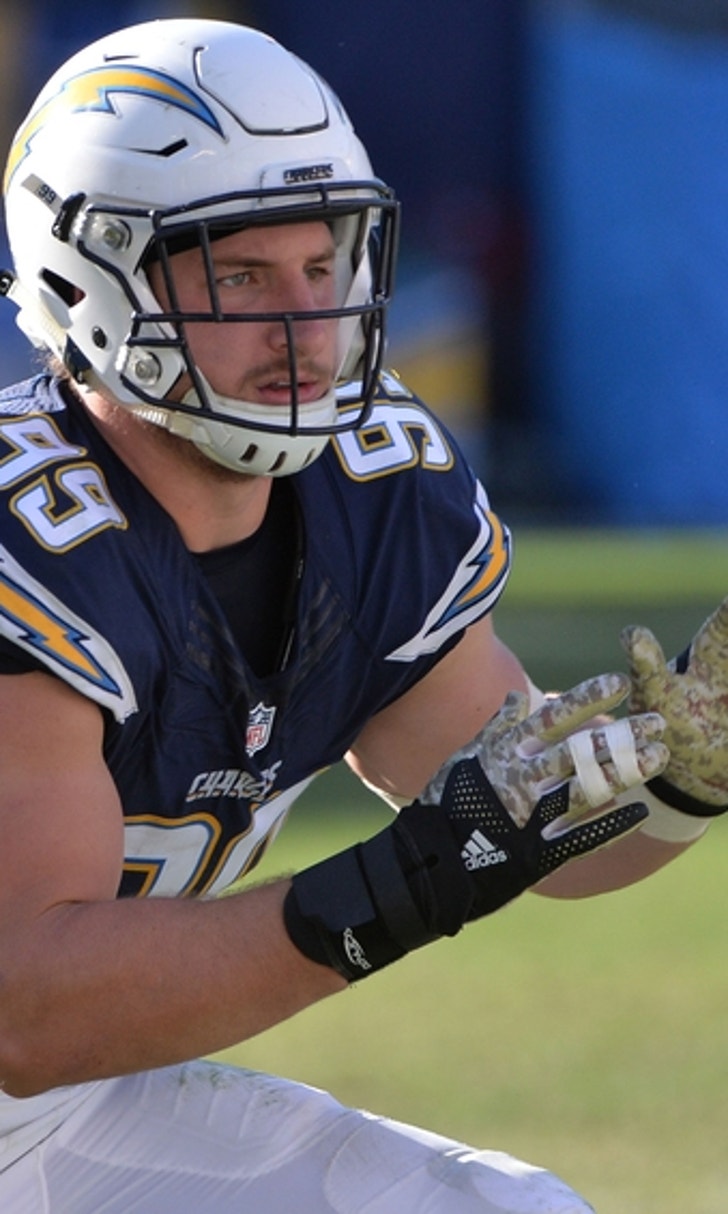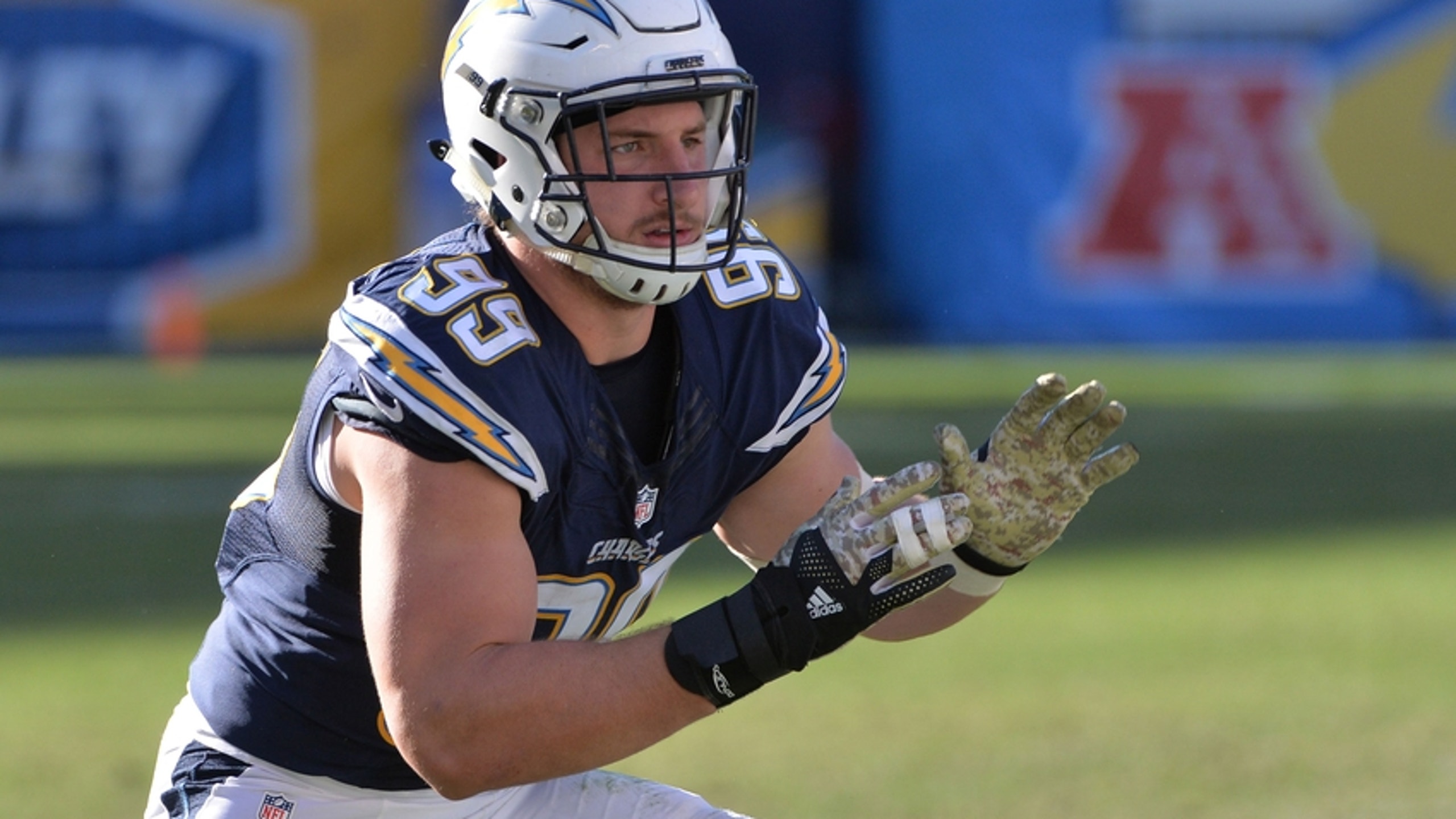 NFL Rookie of the Year: The Top Defensive Contenders
BY Fansided and Erik Lambert/FanSided via NFL Mocks • December 17, 2016
Nov 13, 2016; San Diego, CA, USA; San Diego Chargers defensive end Joey Bosa (99) raises his arms as he engages with a Miami Dolphins defender during the second quarter at Qualcomm Stadium. Mandatory Credit: Orlando Ramirez-USA TODAY Sports
The NFL Rookie of the Year award is often the sign of whether or not a certain team got their most important draft pick correct back in April.
Of course offensive players always get the attention but more than a few fans love watching the defensive category. Often because it can be a balanced, fair fight between a number of deserving contenders. This 2016 campaign is no different. The stats and the tape reveal several young men who are throwing their names into the hat. So who are they and why?
Joey Bosa (DE, San Diego Chargers)
There was a time when people thought Joey Bosa would hold out the entire 2016 season over a contract dispute with the Chargers. Then he would just re-enter the 2017 draft. Thankfully for San Diego a deal was worked out because the defensive end has been a revelation on that defense. Bosa has 6.5 sacks in just nine games. He's also helped their run defense improve to 7th in the league. People thought the Chargers were reaching on him at #3 overall. Turns out they knew what they were doing.
Leonard Floyd (OLB, Chicago Bears)
The Bears too caught flak when they selected Leonard Floyd at 9th overall. Not only that but they traded up to get him. Floyd never had more than 6.5 sacks in a season at Georgia. Suddenly he was expected to become the definitive pass rusher on the teams' developing 3-4 defense. After a slow start the athletic linebacker has exploded for 6.5 sacks just in the past seven games. That includes a forced fumble that was recovered for a TD and also a safety.
Yannick Ngakoue (DE, Jacksonville Jaguars)
Experts kept harping on the fact that Yannick Ngakoue was too stiff at times in his movement. That made him a question mark in an ability to handle the jump in competition out of Maryland. All he could do was straight rush the passer. Turns out he's pretty good at that particular job. Ngakoue not only has the third-most sacks among rookies (6) but has also forced four fumbles and snagged an interception. So much for being a one-trick pony.
More from NFL Mocks
Deion Jones (OLB, Atlanta Falcons)
The rookie class in general for the Falcons has been pretty good but Deion Jones has stood out the most in terms of playmaking skill. A fast linebacker out of LSU, he's made himself right at home in the new defense being constructed by head coach Dan Quinn. Thus far the 2nd round pick has 81 tackles and three interceptions. Two of those he returned for touchdowns. The problem is his impact has been dulled by the overall play of the defense and the presence of fellow standout rookie Keanu Neal.
Artie Burns (CB, Pittsburgh Steelers)
The Steelers defense isn't elite by any stretch but there has been noticeable improvement over the course of the season. It ranks 11th overall and 9th in points allowed. The play of their secondary has helped matters a lot. Chief among the reasons for that is 1st round pick Artie Burns. He started the season slow but has three interceptions and six passes defended in the past six games. Clearly the lack of polish that was the main issue with him during the draft is clearing up.
---
---