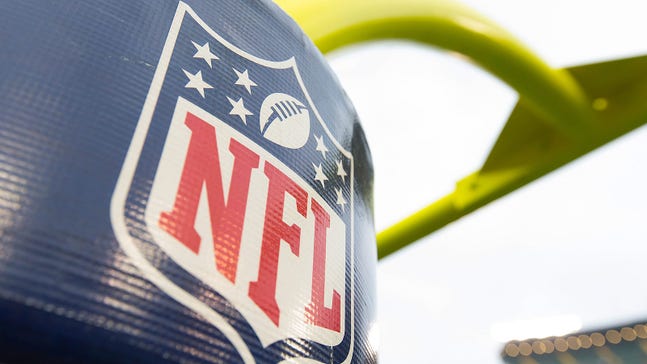 NFL ready for mass chaos when time comes to draft 2016 schedule
Updated
Mar. 4, 2020 12:05 p.m. ET

NFL computers reportedly formulated 5.4 million schedule possibilities for the 2015 season before the league settled upon a specific set of 256 games.
The executive in charge of overseeing the process believes it will become even more complicated in 2016.
Howard Katz, the NFL's senior vice president of broadcasting, said Wednesday night that the league already has "looked at a lot of things" toward assembling the parameters of next season's schedule. However, that task is being slowed by uncertainty stemming from pending NFL decisions and other non-football events that will shape when and where games are played.
Appearing on SiriusXM NFL Radio with co-host Gil Brandt and me, Katz said preseason schedules and telecasts will be affected by NBC's airing of the 2016 Summer Olympics (scheduled to run from Aug. 5-21). The league also will try to avoid conflicts with telecasts of the upcoming presidential debates, the dates and sites of which are yet to be announced.
As for league issues, Katz pointed to "some stadium construction that we'll have to work around in a couple of places. We're still trying to figure out how many games we're going to play in the (United Kingdom) next year and whether we're going to play in Mexico (City).
"And then, oh by the way, is anybody going to be playing in (Los Angeles) next year? If so, who and how many (teams)? That may create an additional complication."
The NFL schedule is usually announced every April with the regular-season opener being hosted on a Thursday night by the defending Super Bowl champion. Katz said schedule formulation largely follows a four-step process:
1: Stadium availability
While the Oakland Raiders are the only NFL team that still shares a venue with a Major League Baseball team (the Oakland A's), some football and baseball teams located in the same city split parking lots and municipal facilities. The NFL tries to avoid booking dates that could create conflicts and stretch public resources thin like medical and security personnel. A scheduling conflict involving a Baltimore Orioles home baseball series forced the 2013 Baltimore Ravens to open their season on the road even though they were coming off a Super Bowl victory.
Teams also submit off-limit dates to the NFL because of other events booked at their stadiums like concerts.
2: Prime-time matchups
Katz said the league compiles a list of contests they believe are worthy of a prime-time audience. The NFL also tweaks its schedule to accommodate the annual Thanksgiving Day games in Detroit and Dallas.
"The Thursday night games are really complicated because we try to make sure that on the short weeks teams are playing without any great geographic disparities," Katz said. "We play mostly division games now on Thursday night. We also try to make sure we've got adequate separation between clubs for Thursday night games and the bye week. We try to make sure they're four weeks (apart) to give teams two breaks from a health-and-safety standpoint."
3: Three games in London
Katz said the participating clubs "generally want to be home before they leave. They also get their bye week after the London trip, so there's a lot more complexity than there's ever been." It's unknown whether the league will book a team for back-to-back weekends in London next season, a first-time possibility recently reported by the NFL Network.
4: Equity for all franchises based upon previous seasons
Katz knows all teams will have some complaint about their schedule when the docket is released.
"Somebody is going to pull a three-game road trip. It happens every year," Katz said. "We want to make sure it doesn't happen to the same team in multiple years. Somebody is going to start with two road games and finish with two road games. We try to spread that around."
Toss in other vital factors — mandatory bye weeks, demands of television partners, religious holidays and how the Christmas holiday falls on the annual calendar among them — and it's no wonder Katz compares setting the schedule to trying to solve a Rubik's Cube.
"Every time we think we've got it finished, we look at it and there's one side that's just not right," Katz said. "We keep doing it over and over again. The definition of insanity is doing the same thing over and over again until you get it right and expecting a different result. That's the way the scheduling process works."
It will get even crazier in 2016.
---
---